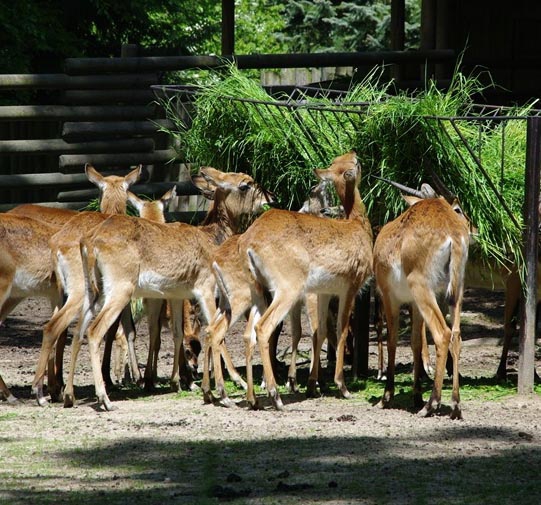 Ra r.
7

Reviews

17

Helpful Votes

0

Thank Yous
Experience: Business, Reference, Health
Member since January 2016
Reviews

7

First to Review

2

Votes

17

Very Helpful

17

Funny

0

Fraud Buster

0

Great Find

0

Well Said

0

Thank Yous

0

Fans

0

Profile Views

301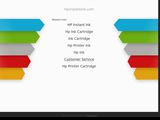 Hpinstankink
After MANY MANY hours trying to get help and MONTHS of my account not working I found the solution myself: (1) install new printer (for your old one) and (2) use a your phone wifi to connect, not your house. This re-booted their instant ink which refused to update even though they were taking my money.

I finally fixed it by myself.

INCREDIBLY irritating, condescending staff! And, when you complain, they spam you.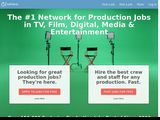 Staffmeup
Their ranking system is capricious, inaccurate, and unfair. Don't waste your money if you are a professional established television editor. Back when it was realitystaff.com, this was the ultimate job site. I got job after job. Once greedy Staffmeup took over and they started their completely arbitrary "ranking system" I've never received a quality job offer on this site.

For instance, as proof of their insane and ineffective "ranking system" -- I was lead editor on Ellen, one of the leads on American Idol, and the best music editor in MTV history according to MTV. I also cut mult-cam plays and TV shows for Tyler Perry. I also have well over 1000 credits and 20 years experience.

These are all top rated credits, so when a job comes up that says: "Looking for experienced editor with comedy experience, live multi-cam experience, and music experience" and I apply, I get a message that I rank low on the list of applications. I'd LOVE to see how these junior editors have better credits than mine. But, that would be impossible because they DON'T. Staffmeup is fake, arbitrary, and amateur. Maybe they do this to make more money from junior wanna-be's and they don't give a damn about providing the best applicants -- only making MONEY. It's not only sad, it's fraud.

Why can't seasoned editors get hired on Staffmeup?????? As a #1 rated editor who consistently delivers the most praised work by employers and gets the highest network ratings, and is faster than every other editor I work with (verified) -- I don't understand why I get ZERO calls and junior editors are hired instead of me who cost the same, do inferior work (verified) and complain all of the time. I am a leader and a maverick -- but for whatever reason, Staffmeup's algorithm's are not getting my name in front of employers and lesser editors get hired while I do not. If you think I am bragging or difficult to work with that is entirely untrue. In fact, I am the easiest and most hard working editor I've encountered with the exception of some of the 1st class editors at Chainsaw Post. Why can't seasoned editors get hired on Staffmeup??????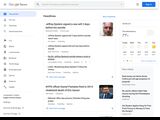 News.Google
Try it for yourself. Go to Google news and type in any phrase about our President.

Then go to Bing (or any other normal left-leading search engine)

The news spewing from Google is so outrageously FAKE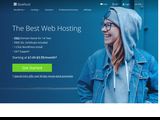 Blue Host
Back when I began hosting with BlueHost, they were the best. Cheap. Crackerjack American kids answering your every question and setting you up with ease. Compare that to now!

Today, I wanted to cancel SiteBackup Pro, which I added a few months back because Bluehost suddenly deleted my 10 year old account with no backup because I was a few days late paying. There was NO WARNING - - NO change of policy information -- because over the last decade, I've forgotten to renew occasionally and it was never an issue. So it was to my great shock that I lost over 10 years of emails, etc. with NO WARNING. In fact, that's my property, BlueHost and maybe I should sue for damages...

So I added this worthless thing called sitebackup, but could never cancel it...

Today, I spent over 30 minutes chatting with some dumb ass from another country who (as typical) can't form a sentence. He forced me to reset my password, then asked for it over the chat, then scolded me, after a 1/2 hour eventually took off the $2.99 charge.

I asked if there was another way to do this besides contacting customer support and he said no.

The funniest thing was, he asked me for my password and I gave it to him: (no joke) . F###YouBlueHost! (Replace the first four digits with the actual letters of course).

As soon as I can gather up my domains I will transfer them to another hosting service immediately. I don't need this abuse from a once American company.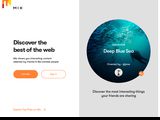 Mix
You know, as someone who is scientifically educated and politically neutral, it is IMPOSSIBLE to browse the Internet given the propaganda and hate-based algorithm's the pussyhats in Sillycon Valley thrust as part of their pussy new world order.

I only discovered StumbledUpon in Spring of it's final year 2018 -- and found it to be such an incredible relief from Yahoo! - type filth that I was literally saved. It was the most valbuable website on the internet next to Google.com.

And, OF COURSE IT'S GONE. Mix is liberally biased, uninteresting trash.

I hate you for taking down this amazing website. How much did it really cost to maintain??? Probably $100 a month. It was removed because it was unbiased, fair, and democratic.

SOMEONE PLEASE REPLACE STUMBLEDUPON -- for the love of God and all things holy and unbiased.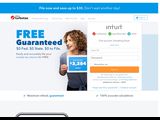 TurboTax
I'm on hold as I write this review. DO NOT download TurboTax -- buy it at BestBuy or somewhere.

For almost an hour (will be an hour after I write this) their stupid staff cannot find an order I just paid for. I put it on bluetooth so my family could laugh along with how inept they are. I've been downloading for at least 10 years and using TurboTax for 20. But, this year is getting off to a terrible start.

DO NOT TRUST THEIR WEBSITE -- IT WILL STEAL YOUR MONEY AND YOU WILL HAVE TO GO THROUGH HOURS OF INCOMPETENCE TO TRY TO GET YOUR MONEY BACK.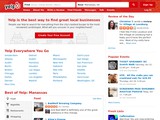 Yelp
I have thrice or more tried to post a review of a very dangerous apartment complex in Canyon Country California. However, the owner and the draconian manager keep taking down the review. This is very dangerous, because the REASON WE MOVED THERE in January 2016 was based on Yelp! reviews, and the genuine ones did not appear until months later. Now there have been so many bad reviews it is hard for the manager to keep up on her removal process so upon reading you'll see a bunch of genuine 1 star reviews and a score of 5 star review from her patsies. Here is my latest review, and please tell me why Yelp! finds it worthy of taking down:

DIAMOND PARK APARTMENTS, CANYON COUNTRY CA

I'll keep this simple. Cara treated us horribly from the moment we encountered her. Our disabilities towards poor indoor air quality were ignored. Reporting the neighbors, who moved in new tenants on a rotating sub-let basis and who were constantly slamming the doors, walls, and ceilings with sometimes as many as 20 children and several families below us, were ignored. We had no heat in November. Chemical smells drifted from neighboring apartments that made us ill and made everyone who experienced them hallucinate. A tree fell over because there is almost zero maintenance, and it smashed a carport and the car below. Shady people come and go night and day, pause, someone comes to their door, and they drive off. Most have brand new cars with dealer plates in an otherwise poor community. We were not allowed to view our unit until the day we moved in, and the carpets were so worn they became black with filth again 2 weeks later, yet Cara is trying to charge us to replace all of them at many thousands of dollars. We had a health inspector over and he noted numerous building defects.

There is NOTHING in this review that needs to be taken down, nor is it inconsistent with other reviews of this property. It is neutral, fact based, has supporting evidence, and is from 1st hand experience. There are absolutely no allegations in this review. Everything is substantiated from first hand experience of an 11 month tenant. Do not remove it, nor allow the owners to cause it to be pulled down, Yelp. This is your third warning. If you do remove it again, I shall take every effort to announce your actions across social media, as is my right and obligation. thank you.
Ra hasn't received any thanks yous.
Ra doesn't have any fans yet.
Ra isn't following anybody yet.
Similar Reviewers on Sitejabber
Hey Google, didn't expect that from you. Who is financing that BS you are trying to sell us as...
Their Google News spotlight section continues to sicken with its biased choice of "news" from...