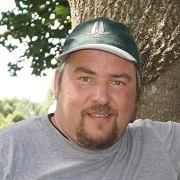 Mark"Cricketman" L.
32

Reviews

84

Helpful Votes

0

Thank Yous
Experience: Computers & Technology, Clothing & Fashion, Entertainment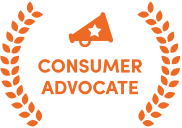 Member since June 2014
Reviews

32

First to Review

6

Votes

84

Very Helpful

79

Funny

0

Fraud Buster

2

Great Find

0

Well Said

3

Thank Yous

0

Fans

1

Profile Views

2,378
About Me
I am a online gamer I prefer mmo's but I have been known to play other games as well.
How I Can Help
I started out playing Ultima Online over 20 years ago and I do buy online gold or currency. Better than cheating.
Interests
I like motorcycles, and abstract art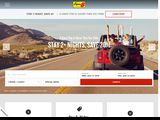 Super8
So I was in Villa Rica Ga at the Super 8 , I drove around to check it out and the pool was dirty and looked terrible. The manager told me it was out of order and closed. I didn't care really because it was a micro pool and not really a real sized pool it was a kiddie pool. Clearly only there so they can say they have one. I asked to see a room, two of the rooms i tried to look at the doors did not work, I should have left but the third one worked I went in and checked the room for bugs it was clean and I thought cool 46.00 was a deal. So I paid for the room and put my stuff inside and went across the road to mcdonalds for dinner. I came back to find my door propped open and no one was around. I called the hotel from my cell phone and they said the cleaners must of left it open but they are very trustworthy and wouldn't take anything. It was true nothing was missing but really the cleaners don't know anyone from anyone , and anyone could have walked off with any or all of my stuff. So I decided I was gonna just go somewhere else so i go and ask for a refund. They said they have a no refund policy. So I am stuck, I go back to my room and find out the TV is broken and does not work. The telephone is also broken, the coffee pot was also not working. My non smoking room begins to smell like cigarette smoke after the weekly residents get home and smoke in their rooms and it creeps into mine. The AC unit in the wall did work, but it only had a off and on setting so you freeze your tush off or you have no ac at all so I spent most of the night turning it on and then turning it back off again. Needless to say , I wasn't impressed with my stay. I do not recommend that hotel.
GoldenCorral
I went there for the first time today, I tried several types of food and it was clear to me that no effort was put into seasoning or taste. The food was bland and while it did look really good , it wasn't. I was told that Golden corral was a good place to eat so I tried it, that was not my impression. I did not try the chocolate fountain after seeing kids dip their fingers in it. I will say this the waitress we had was very nice she did a good job of clearing the plates and refilling drinks. I think her name was breanna.
The Den of Zen
My wife is a lotion snob she loves it but will only use the best natural products. She bought a bottle and now she is hooked. I don't mind because it is way less money than she was spending. Good products & very affordable.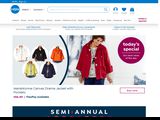 HSN
I bought a Wolfgang Puck Blender $300.00 , 3 yrs ago , I got it followed the directions fired it up 10 seconds later it broke. I contacted HSN and they said nothing they can do about it I had to contact the company that sold them . HSN did have the contact information handy. So I called the company and got a replacement 2 years later. Unpacked it and poured some water in the blender fired it up and it started smoking and died , I think it did last 3 or 4 more seconds than the last one. Needless to say I wont buy from them again it was a $300.00 blender that was worth $3.00 for a dust collector. It did a really good job as a dust collector also. HSN never called me to follow up to make sure I was taken care of , nothing just poor products and poor customer service. Ironically I bought a blender from Tigerdirect on a daily deal for 18 bucks and it works perfectly.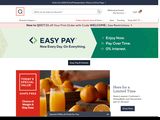 QVC Beauty Box
Good company , very dependable
Walmart.com
Walmart carries a lot of stuff, it isnt the best quality but it isnt the cheapest , they are in the middle merchandise at a fair price.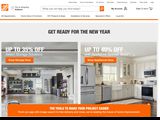 HomeDepot
Above average prices , I shop at Menards instead normally 10 to 15% less for the products I buy. I will go to Lowes also because they are also less expensive than Home Depot but if money doesn't really matter to you and you just wanna buy from there. I do recommend Home Depot for all your shopping needs. I have been in HomeDepot several times and they do have a very clean well maintained store. The staff is very knowledgeable and helpful however I personally don't shop there because of the price differences their competitors have. I have 3 kids and a wife I need my dollars to stretch.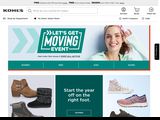 Kohl's
Their products are as good as say walmarts or pretty much anywhere else you buy general merchandise. Kohls jacks the prices up and then gives you Kohls cash to spend the next time you come in to shop. It is really your money they are giving back to you, to entice you to spend more the next time you shop there. I will say it is ingenious I wish I would have thought of it first ...lol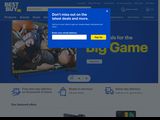 Best Buy
Best buys customer service is slipping, I recently had a auto starter installed into my truck it was supposed to take 2 hours to be done , I waited for 6 hours and after hour 3 I complained and the service bay told me to wait and I didn't have a choice, just sit down and they will be done when they get done. So I sat down what could I have done my truck was torn apart and eventually they finished and I left. Needless to say I didn't buy my parents auto starter there or my wifes for Christmas. I had a appointment and they could care less about their customers. Their service is about the same as Kmart and other older chains that have been beaten down by the public demands for excellence.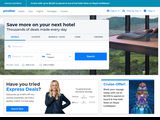 Priceline
I have bought plane tickets from them several times never had a problem. In fact on two trips I was upgraded to first class. Very enjoyable service.
IGE
I can't say I never had any issues but they always worked with me to get what I paid for.
I have bought virtual money from them over 10 times and got what I paid for, thats about as honest as I can be about them.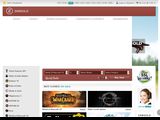 ZamGold
All the 5 Star Ratings have no profiles and they are 1 review and 1 like , someone is making up profiles and posting fake 5 star ratings. Clearly the Zamgold site themselves.

Type into Bing "Zamgold Scam" you will see 29,700,000 RESULTS , obviously I was not the only sucker they saw coming.

If you buy gold , you get nothing in return. They still owe me $8.00 from last year 06, 2014, I never saw gold from them only excuses and ignorance. I did buy via PayPal but paypal does not reimburse for virtual goods so you can not file a claim with them for online Gold.

I gave them 1 star and if I could have gone lower I would have.

Feel free to Contact the FBI they know all about these guys.

http://www.fbi.gov/scams-safety/fraud/internet_fraud

Other Complaints See Ripoffreport.com , and http://www.complaintsboard.com/complaints/zamgoldcom-fraud-warning-zamgoldcom-fraud-warning-c617536.html#c1536290 There is no shortage of complaints for this site stealing peoples money.

Do your research before you buy. I have used IGE and they are good , I do not work for them I am just a gamer.
Mark hasn't received any thanks yous.
Mark Has
1

Fan
Mark isn't following anybody yet.