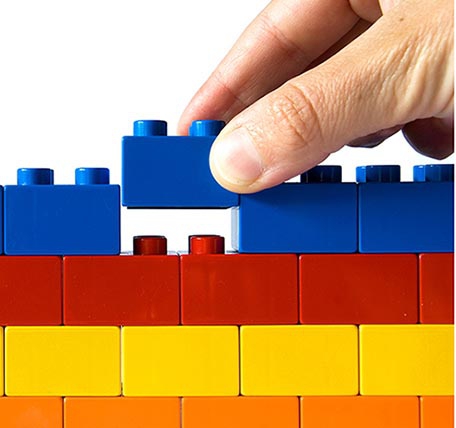 Alexis P.
25

Reviews

40

Helpful Votes

0

Thank Yous
Experience: Computers & Technology, Entertainment, Reference
Member since July 2018
Reviews

25

First to Review

9

Votes

40

Very Helpful

40

Funny

0

Fraud Buster

0

Great Find

0

Well Said

0

Thank Yous

0

Fans

0

Profile Views

705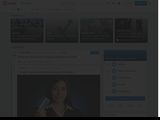 Reddit
As other reviewers have noted, Reddit is very much the kind of site where it's as good as you want it to be, so long as you do the legwork of curating your front page properly.

One of the bigger criticisms I see of the site is that a lot of people feel like their speech is being censored. I don't see a whole lot of censorship happening on the main subreddits, to be honest. The times I have noticed comments being deleted have tended to be times when one or two users have been presenting their viewpoints in ways that simply weren't contributing to the overall discussion rather than which end of the political spectrum they were on.

While there are a lot of liberal subreddits, there's also subreddits that are very conservative leaning. Plus for the most part, the furthest left a lot of the former default subreddits like r/AskReddit tend to go as a whole is centre-left. There's generally enough conservatives on the site to keep it from going further left than that for the most part, regardless of what some critics have to say about it.

Generally, I tend to think that the people who complain about their speech being censored are probably people who need to learn to present their ideas in a more constructive manner. No particular subreddit is guaranteed to safeguard your free speech rights beyond giving you the opportunity to present them in a way that benefits the conversation, which is what happens for the most part, with the exception of a few subreddits here and there. Ironically, r/The_Donald is one subreddit notorious for banning people who disagree with them.

While I generally like the site and think it's easy to waste a lot of time there, a lot of the userbase is made up of some of people so whiny, they make the stereotypes of Tumblr users seem reasonable by comparison.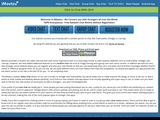 iMeetzu
The best way to describe iMeetzu is that it's a smaller, more niche version of Omegle. I'm not entirely sure who the people who'd be attracted to iMeetzu are that wouldn't just be using the larger, better known Omegle are, but apparently there's around 350 or 400 of them right now.

No, that's not entirely true. There are some legitimate reasons to use iMeetzu over Omegle. When you're using the site's text chat, you have the option of adding pictures to the chat. This option is currently unavailable on Omegle. Plus there's less bots on the site.

However, outside of these two advantages, there's not much reason to use iMeetzu over Omegle. There's still a pretty high number of perverts, and you don't have the option of at least nominally adding tags before you start talking to people.

This probably would be a legit competitor for Omegle if it caught on, but nobody seems to know or care about it for the most part.
Mibba.com
Mibba is a very user-friendly site. It's easy to work out how to use it, which makes it pretty easy to post content there. That's pretty much what you want for a site that was primarily aimed at teenagers (or at least was when I was using it).

From a design perspective, Mibba's interface looks fine. It certainly looks a lot better than sites like fanfiction.net and AO3. There's a part of me that thinks the site looked a lot better in 2010 when you could essentially do up your profile like you could with a MySpace profile, but I think that's a more nostalgic part of me that's romanticising my teenage years. God knows that some of the profiles on both MySpace and Mibba were an eyesore when you had the option of doing that.

While marketed as a site for aspiring authors, there definitely are certain genres of fiction that will typically go down well. The number one genre I ever wrote was smutty fan fiction. No matter how much praise I got for my other (admittedly quite lackluster) stories, it was typically my smutty Harry Potter fan fiction that got the most views.

That kind of thing is great if what you really want to do is write fan fiction. However, if you want to write anything else, you have to either be really good at gaming the social networking aspects of the site or you have to be posting at just the right time for a lot of people to see your work.

So while Mibba is easy to use and it certainly looks a lot better than some comporable sites, there's no denying that there's an aspect of it that's essentially a glorified fan fiction website. But you can quite easily turn that around and say that about any site like this: even places like Wattpad that tried to be the "serious" writing website for "serious" writers essentially became just another fan fiction site after a while.

Mibba is fine for what it's trying to be. It may not be the best site like this--I don't know; I haven't really used any sites other than this--but it's pretty easy to use and parts of the community weren't too bad.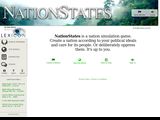 NationStates
How it works is that you're in control of a nation. Your nation will get issues every so often (once every couple of hours early on; but once or twice a day later). You decide what the right choice is based on the options given to you and you get some consequences based on that.

For most issues, there's no clear-cut right or wrong answer. Many of the options are designed to have both positive and negative effects. While some issues will have one answer that'll clearly be disastrous, the other two or three will usually be at least somewhat reasonable choices.

The issues are written to be humourous. The results are usually written to be that way, too.

While some other users have said the game is designed to frustrate conservatives, I don't think that's necessarily the case. Everyone understands that in the real world, whatever policy choices politicians make are going to have benefits and they're going to have drawbacks, regardless of which side of the political spectrum they're on.

It's the same with Nation States. If you think otherwise, you're probably not very good at nuanced thinking. You're probably also bad at knowing the difference between a fictional game (which Nation States absolutely is) and reality.

But generally, the game's pretty good. I'd definitely recommend it to people.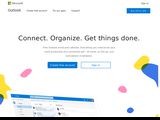 Outlook.live
I think the biggest issue with Outlook is that they try to roll a little bit too much into it. There's no particular reason why they should be trying to integrate elements of Skype into Outook other than the same company owns both products.

Of course, you might be inclined to make the argument that some people want these things, but I don't think there'd be too many people like that. Just about everyone who wants a Skype account already has a Skype account. Really the only reason they might be inclined to do this would be to compete with the gmail IM system--a service that I doubt many people use.

Honestly, if it weren't for this and the constant promotional offers, I'd probably think it'd be fine to use Outlook as your primary email address. Other than these two issues, an Outlook account functions well, and you don't get an excessive amount of spam.
Alexis Has Earned
40

Votes
Alexis hasn't received any thanks yous.
Alexis doesn't have any fans yet.
Alexis isn't following anybody yet.
Similar Reviewers on Sitejabber
I'm getting fed up with Outlook emails that knew it was spamming. I blocked the senders but it...
Fell for a China company pretending to sell quality clothing by posting photos of "actual"...