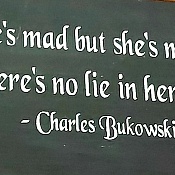 Lynne L.
10

Reviews

5

Helpful Votes

0

Thank Yous
Experience: Beauty, Shopping, Home & Garden
Member since June 2019
Reviews

10

First to Review

2

Votes

5

Very Helpful

5

Funny

0

Fraud Buster

0

Great Find

0

Well Said

0

Thank Yous

0

Fans

1

Profile Views

239
About Me
Shop online mostly, Dog Mom, Therapist, Book Lover,
How I Can Help
I have a lot of online shopping experience and I research., Therefore I am aware of a lot of resources others may not know about..please research an unfamiliar company through reviews through site jabber, consumer affairs, Amazon, the BBB etc... Googling will get you the answers you need.
Interests
Pets, Home Decor, Book Lover, Online Shopper, Cosmetics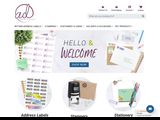 Artisticlabels
I ordered address labels from Artistic Labels. Simple request? Noooo...I ordered a pack of address labels on Aug 1, 2019 and received them on Sept 14th. After several " where's my order" email's because the order was shipped supposedly although I could not find any information about where this order was..Artistic wrote "we don't know where orders are"...okay..not on top of things..bad sign..well it got worse when I opened my address labels on Sept 14th and saw a major complete mess up which prompted me to take a picture send it to them headed "I cannot use these at all, I want a refund immediately" and contracted the BBB also.
My name and my husband's name was supposed to be above each other on the label. I have a different last name than my husband as I kept my maiden name. My name was incorrectly spelled and off to the side under the cartoon picture of the dog I chose..it wasn't supposed to go there obviously and they left the last 2 letters of my name were not there and my husband's name was the only one on the address label.
I called the company and asked for a refund which I did inform the rep I did file with the BBB and would mark resolved when I saw my refund to my card appear. She did say she issued a refund. I'm waiting for it to appear. I will not use this company as the length of time was ridiculously long and to get your order to where you can't even use it except to toss it is crazy.
I will use another company which I am currently researching.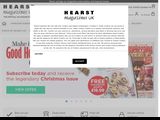 Hearstmagazines.co.uk
I wish there was a " -1" rating because that's what this would be!
I have been receiving countless emails Re: my Good House Keeping subscription. They, being Hearst, said my account would be 37.51 to renew my subscription to Good House Keeping for 1 year..12 issues...so, I contact Hearst Magazines customer service knowing this was not the real subscription price as I've been a subscriber to many magazines for years including this one, I called and spoke to a young lady who confirmed that yes, its 37.51 for 12 issues 1 year of Good House Keeping magazine. So, my next comment being "that's insane" and then asked her "why is the price that high?". She said, after a pause "taxes". I asked to speak to her superior, and she then hung up on me.
I then call Good House Keeping directly and speak to a young gentleman from customer service who echo's the price from Hearst. 37.51. I ask him why the price is so high and I received a different answer.."auto -renewal"! I asked a few more times with s similar answer " continuous service". I said I'm not signed up for auto renewal. I then told him point blank that they were scamming me and I would take to my computer and start filing reviews which I have to inform people that this is absurd and to be careful doing business with them as well as Hearst. He then said '" we can give you a better price"...8.00. That actually is the real subscription price I can tell you that I've been paying for my Good House Keeping magazine subscription. I took it because I enjoy the magazine.
What I want to say to everyone is please ask questions..ask for superior's..check either the BBB or just Google simply for example:
"Good House Keeping magazine subscription reviews". You'll find your answers. Another tip. Don't auto renew ever with subscriptions because it gives them power to change prices and you a headache! Speak up you have a voice that should be heard!!
Companies you think are reputable may not be. BBB is a phone call away and Googling gives you a lot of answers and resources too. Scammer's need to be reported!
Thank you.
Tip for consumers: Renew on your own through the magazine company by phone one to one customer service or the little cards that come in the magazines because it's there in writing on the card..make a copy of the card with your cell phone..snap a picture.. but stress no auto renewal and please do not do business with Hearst. If something sounds "scammish" or the price is too high..do research with the BBB or Google reviews for that magazine.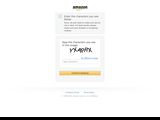 AmazonPrime
I've been an Amazon Prime member for a long time. I've had very few problems. Their customer service is always courteous and professional. Prompt 1-2 delivery can't be beat and free shipping is worth since I spend a lot of money monthly so I am saving money.
Excellent deliverers!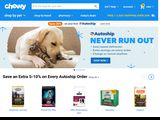 Chewy.com
I switched to Chewy.com from a very popular pet ordering site that I was with a long time. Chewy.com is professional, courteous and fast with shipping with regular rates; in 2 days I have my dogs products! Chewy.com wins the race! Thanks Chewy.com
Sephora
I order a lot and I've never had a problem. In the stores they are well versed with enough employees to give you 1:1 attention for as long as you need them. I like that I can get a sample of most products if I want. Online had always been fast shipping and they're always standing by to chat if you have a question plus the reviews I find very helpful. I like the deals, promos, mini items, rewards and sale items. They're simply one of the best for personalized help in store and the variety of items is amazing. Definitely a fantastic company and I highly recommend..
Lillian Vernon
I've ordered from their catalog online for years and I never had 1 problem. They a legitimate company with excellent Customer Service.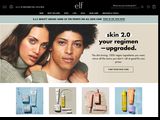 ELF Cosmetics
This cosmetic company is one of the best. I started recently placing orders online ELF.com regularly because I love their products and what I wanted I could never found in the stores. I've placed 4 orders thus far and I receive my orders fast and never a problem. In fact they thought a shipment did not arrive fast enough and sent me codes for free shipping and 10.00 off 20.00 on my next order and I never complained that the shipment was late. When I spoke to Customer Service they we're so pleasant and helpful. Did I mention they have online rewards that build quickly for free items? I recommend this company ELF.com ( Eyes, Lip Face).
Thank you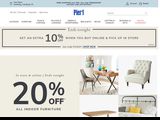 Pier 1
The holy grail of bad business. I had not been into a Pier 1 store in years I got a credit card before Christmas 2018 and went into one of their stores. While they have beautiful items this entire business is not worth the aggravation. I browsed around and then had some questions and needed to talk to an employee. Well it never happened because I waited forever and asked the same lady more than once. Yes she was on the register and the manager was flying by arranging items. When she was free I tried again asking for help. No go she got on the phone that rang yes I get they have to answer the phone , I stood there and then she started cashing someone out. Hello!? She should've called someone for help. I immediately told her what I thought of her horrible service. I approached the manage who didn't seem to care. He did get 1 thing I needed and as I started to ask about something else he Scooted off. Arrgghh! Now I'm angry put my stuff down and walked out.
So, I start ordering online before Christmas. Bad move. I received 4 damaged packages filled with 5 shattered glass candles and 1 lantern had glass shattered. They told me they hire extra help during the holidays. Well these were packed so poorly I took pics and sent them to corporate. They could only replace items they had in stock so some of my Christmas gifts had to be bought again. I do not have these photos any longer. It was a huge box full of a shattered glass mess! The replacement box was wrapped much better. Needless to say I closed and paid off my card. I don't recommend you shop online here esp before the holidays. My store experience was awful so maybe you have a better experience but I was clearly ignored. One huge headache I didn't want!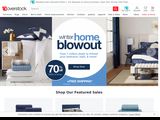 Overstock.com
I had an Overstock.com credit card until I closed it 6+ months ago. 75 % + I ordered something I had some kind of problem..whether it was "stolen" or arrived in boxes damaged or damaged items or looked very different than what I ordered. Even after calling and had something replaced that item was stolen or never arrived...so, I close my account and continue to make payments until I pay off the balance June 7, 2019. I called received the full amount of payoff made payment.. Goodbye. Good riddens. It was processed by our bank
Then, on June 11, 2019 I receive an email stating I owed 60.00..mmmm...strange..acct closed and paid off.
I call the bank associated with Overstock.com. The rep was nice HOWEVER in speaking to her she said the payment was due on June 3 2019 and that was a "late fee" that was not included in my payoff amount received when I called and spoke to the bank rep. I paid what they told me was my payoff.
It gets worse on their part. She said "by law once an account has been closed we cannot go back Into it to make any changes"..."otherwise I would provide a courtesy and remove it".
Okay..the account was CLOSED AND PAID OFF IN FULL JUNE 7, 2019 so how am getting a late fee on JUNE 11, 2019 even after my payoff was processed with my bank by then arrive IF THEY ARE NOT SUPPOSED TO GO BACK INTO MY ACCOUNT.. SHE TOLD ME IT WAS AGAINST THE LAW SO THEY JUST BROKE THE LAW.
I believe this is bull**** and a scam. They pretty much bagged themselves on the phone. I replied to customer service that I would NOT be paying this as my account was paid off processed & closed when they contacted me on June 11 2019.
I did business with Overstock.com for many years and had some problems albeit minimal.
Buyer beware..UPDATE: I filed complaint with BBB & a week ago I received a letter from them, (not BBB), stating that it was my problem and I have to pay the 60.00! They went into my acct after It was closed and paid off! Yes, the dates were close..that's not the point.. I was told in the letter from their bank rep Overstock.com that it was my responsibility..
Hello flashback.. bank said they cannot go into acct once closed and paid off but they did and they are not getting the 60.00. They cannot go back in and add a late fee! They did exactly what they said was against the law!! Wrong! I'm not playing this game!
Enough said! Consumers are tired of being ripped off!
I'm not paying!
Tip for consumers: Don't! There's a lot of what you're looking for on other sites. Just Google what you want and all the sites that carry what you want will show up. You don't need the headache.
Gettington
When I called to change my email the customer service representative asked for my entire social security number! I told her no way that my life is attached to that number. That's how identities get stolen. She said it's "standard practice and people do it all the time". I asked for her supervisor and was on hold forever so I hung up and called back to speak to someone else who said it's not standard practice and they are supposed to ask for last 4 digits only. A bit of a very unethical scam request for an email change?! Never give your whole number out to anyone your life is attached!!! I paid off my account and closed it.
Lynne hasn't received any thanks yous.
Lynne Has
1

Fan
Lynne is Following
1

User
Similar Reviewers on Sitejabber
I love amazon prime. I am using prime service since a long time and I am happy with prime...
Everything gets delivered quickly and is always in good shape. I have never had a problem with...