Joseph R.
12

Reviews

87

Helpful Votes

0

Thank Yous
Experience: Computers & Technology, Entertainment, Shopping
Member since April 2015
Reviews

12

First to Review

1

Votes

87

Very Helpful

84

Funny

0

Fraud Buster

1

Great Find

0

Well Said

2

Thank Yous

0

Fans

0

Profile Views

1,171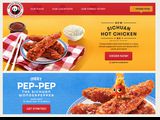 PandaExpress
Do not eat any of their food, it is not regularly changed with fresher food letting it sit out. They charge for some of their food with an extra charge that tastes even worse. I have even gotten sick up their eating there every time I have been there. It's absolutely disgusting and I have ended up with stomach problems from there. Place is clean, but the food could end up giving you food poisoning up there. If you really wanna end up going to the hospital this is the place for you.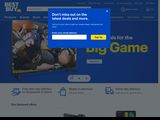 Best Buy
Bought that Asus computer which was supposed to be delivered to my house, which I regret picking it to be sent to my house. When I went to go get it from the UPS it had no packing peanuts or anything to protect my computer inside it along with the wrong sized box. Which the box in the corner had a huge hole meaning the person who packaged this didn't do their $#*!ing job correctly, and amazed they even have a job if they even do after this. I took it back to the Bestbuy not opening it to show them the damage to my package. They did let me get a new one and along with a $100 dollar gift card. However that not was only the first incident I had.

So I use this computer enjoying it a bit. Not even about 2 or 3 months later the wifi connection doesn't work nor the Ethernet connection. I had to reset my computer to factory settings due to this. Worked for about a few months again until it happened again had to do the same thing again wasting more time and having to reinstall all my software. It then had a major power and fan issue later on along with my entire internet connection so slow windows and pages would not open up. To a point where I couldn't use my computer to connect online or even look anything up. So I took it to Bestbuy to get it fixed having a free one year warranty on it.

When I brought it up they said they would send it to the manufacturer which was a lie. They don't tell you they sent it up to Geek Squad where they dropped my computer up there having to put it back together. Instead of replacing my unit with a brand new one. Also they gave me a half-ass ward apology along with excuses of why my computer. They provided the worst service, scammed me, and lied to my face. Oh and ironically when I looked around the Bestbuy Asus computers they sold. They also had the same wifi connection issue.

I will never go inside nor ever buy from this store ever again or even the website itself. Your better off buying the computer directly from the actual manufacturer. These $#*!s deserve to go out of business for this. Anything you buy almost up there is guaranteed to have a problem in about a month or less. Their policies are a complete scam.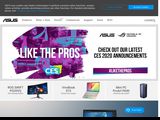 Asus
I had an issue with the last laptop I had years back which wasn't that bad, unlike the newer models they are making. Bought a pricey 17 inch screen gaming laptop. Which not even a year later had wifi connection problems due to it's faulty wifi card in it. It's what I bought from the Bestbuy by this company. Just like with MSI their computers are just as faulty. Especially due to the experience I had with Bestbuy. I will not buy from Asus brand computers ever again sticking with Dell next time.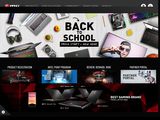 MSI
I had an MSI laptop that I got from Bestbuy manufactured by MSI. When I was using it for about close to a year the motherboard kept on overheating and shutdowns. I tried everything I could to cool the motherboard down, but yet never worked. I decided to send it in to the MSI manufactures to have the motherboard replaced. When I got it back it didn't even look like they did anything with it. Despite the a guy named Hans on the phone told me they where gonna replace the motherboard. It doesn't even look like they did jack $#*! with it. Plus it still overheats even when they told me over the phone they would replace the motherboard. Their services are a complete waste of time.

I did call again to complain about it the guy did tell me they would send an RCA. But I doubt they would fix it and make me waste another $40 to send it in. They had their chance their service is dead to me.
Gearbest
Unbelievable that it takes this insanely long to get a package and sadder part is I still have been waiting which should have arrived last month. I even messaged about why my package hasn't shown even tracing the package as it says it arrived in New York being processed, and then there was another process on something that weighed nothing at all when I checked as well. I regret wasting 250.99 dollars for an electric unicycle which I was gonna use for a temporary ride for work and back. Yet some how it never even showed up at my door and there is only two explanations for this.

Either they screwed up the order or they are jacking me off and lying about having it in stock. Either way they shouldn't take money off your debit card if you ordered it and require you to have an id and the card you purchased it with. I have never had to verify that on any other site it's not like I am ordering a freaking firearm or a goddamn massive tank. Hell I ordered a tablet from over seas that was from China which didn't take a $#*!ing month to show up.

If I was you your better off ordering on Amazon or Tigerdirect. Least they take this long to get what you want even if it costs more. Guess this is punishment for paying too cheap.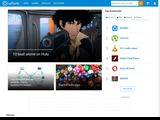 Softonic
This website is a virus farm which will completely destroy your computer and litter it with so many viruses and trojans. You will have to either get your whole computer fixed or get a new one.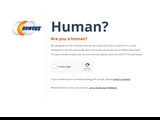 Newegg
Ordered some of the parts I needed to build a new pc desktop still trying to get the rest. They have even deals to save you some money for parts and other goods.Just make sure you read the specs carefully when purchasing so you don't get the wrong parts. Like most online services returning for a refund or for a replacement is a pain.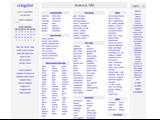 Craigslist, Inc.
I do use this site and have made some sales on it. But I did hear some pretty disturbing things that did happen on the site such as murders, scams, theft, and other messed up situations. I never had anything like this happen to me though luckily, but if you do make a deal or perform any kind of business. Take some safety tips which should be obvious.

1. Never put your full address on the site to your home.

2. Type out phone number to home and cell so when you get a call you.

3. Better to be in an area with tons of people such as a restaurant or your home (But makes sure you are armed with either a knife, stungun, pepperspray, taser, or a firearm hidden just in-case,) Never trust anyone for all you know they may be there to rob or kill you so always be armed and prepared.

4. Let your family or friends know if you have someone coming over or going somewhere to do the transaction.

5. Only except cash or a safe transaction to make sure you don't get ripoff.

6.Remain always cautious and calm when meeting up with someone for a deal somewhere.

Also expect $#*!heads on there who will just message to troll or prank you on there.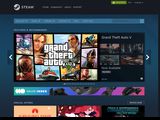 SteamGames
Has lots of digital games that are on sale sometimes saving you money in your wallet, has tons of people on it to join up online with or chat with, and overall best place to be for your gaming needs even has Teamfortress 2, Warframe, TERA, Dungeons and Dragons Online, Neverwinter, and other games.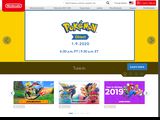 Nintendo
I have never thought this company would sink so low yet I shouldn't be surprised. They have the worst customer service which lies to it's consumers, doesn't do their job very well or flat out ignores them, and also caused people to go to therapy due to doing illegal monopoly scandals to make quick bucks. They charge you for each download of a game so if you delete or lose that digital they will charge you for the same game.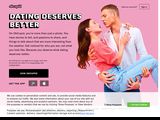 OkCupid
Waste of time and money and has gotten worst the last time I was on it. I been looking for a girlfriend for a date and other activities. However like any other dating site they are scams and complete jokes that offer false hope. Don't waste your money or your time with Okcupid or any other dating site. I accepted the fact I will always be single.
BUDK
Last year around November I ordered alot of bogo items on there which costed $400 round there. I waited for a week or two for my products. They didn't come so I called a lady told me they where sorry and had it shipped as she claimed. Waited again didn't receive them so I called again same lady tells me they where sorry and are sending it through express shipping so I would get my order very early. Surprise surprise never did get it, and I am wondering what the $#*! are they doing. I called the third time a guy talks to me I tell him what is going on that I didn't get my packages. He says, "Ok I will get a hold of the manager for you." So I do speak with the manager he tells me that it couldn't be shipped do to this ridiculous policy telling me I couldn't have these cause of each being a bogo item. BUT it gets better they also tell me some of these items I ordered are out of stock. Which is funny cause I got an email with the order on my list telling me what I got coming in that I ordered saying it shipped. I never got an email telling me the transaction failed or my order didn't ship due to some odd reason. I will never order from this site ever again due to this incident their manager and employee deserve to be fired. Avoid this site and Kennesawcutlery and also Swordsswords. Your better off buying from Wildbillswholesales.com
Joseph Has Earned
87

Votes
Joseph hasn't received any thanks yous.
Joseph doesn't have any fans yet.
Joseph isn't following anybody yet.
Similar Reviewers on Sitejabber
I was in a hurry and on a tight schedule today so I thought I'd order lunch through their...
It was in southhill wa location.. I been to drrive through and order plate with chowmen...