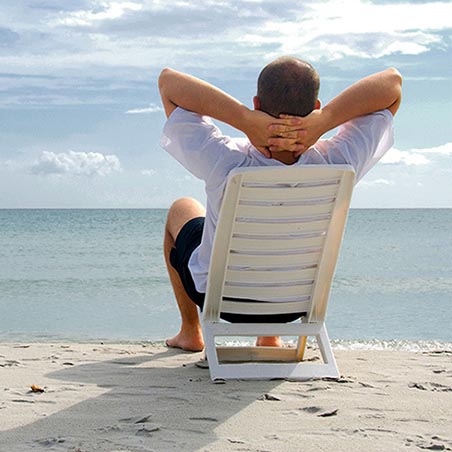 Alasdair"Alasdair" M.
13

Reviews

22

Helpful Votes

0

Thank Yous
Experience: Computers & Technology, Shopping, Clothing & Fashion
Member since April 2015
Reviews

13

First to Review

3

Votes

22

Very Helpful

19

Funny

0

Fraud Buster

2

Great Find

0

Well Said

1

Thank Yous

0

Fans

0

Profile Views

855
About Me
I am a service engineer with a background in R&D, design, manufacturing and installation and service. I ran my own company for 18 years, and continue to expand my horizons.
How I Can Help
I have a lot of understanding about electronics, electrical and mechanical engineering and consumer product standards. I also follow consumer law and fair trade practices within Australia as an interest, and I often probe safety standards of electrical goods sold from China.
Interests
I enjoy designing, building and using aircraft, vehicles and machines of many types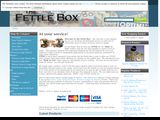 The Fettlebox
After a small problem with a recent transaction, caused entirely by the bank, the guys at Fettlebox went out of their way, to an extraordinary extent, to ensure I received the parts I urgently needed, and shipped them immediately, with lots of communication and support. In fact, of the thousands of transactions I've done on line, the one with Fettlebox stands out as a model of success for keeping a one off customer satisfied. Good old fashioned help, from a store that cares. Amazing in this humanly disconnected world.
Tip for consumers: One of those specialised spare parts stores that keep old world things alive.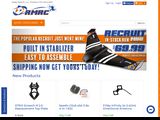 ReadyMadeRC
I have used ReadymadeRC many times over the years, and on every occasion, I've been impressed. The service and support are second to none, their warranty handling process is excellent, and they really know how to prepare items for shipment. I have purchased some very large delicate planes, and they have always arrived very quickly in Australia in perfect condition, and double boxed. Their support structure is fast, friendly and effective. I use them whenever possible, even from Australia.
Tip for consumers: If you are considering a large plane, like an MTD, these guys will get it to you in perfect shape. They are competitive on price, but blow the Chinese sellers away on everything else.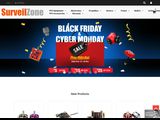 Surveilzone
I have used Surveilzone on many occasions for specialised FPV equipment, especially things like camera's, lenses and different band transmitters and receivers. They have always given prompt service, shipping has sometimes been slow, but packing at least is always good, they honoured a warranty claim without fuss, and assisted me in sourcing a very specific piece of equipment, which helped a lot.
Tip for consumers: One of the few sellers these days who honour warranty claims.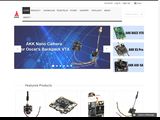 AKK Technology Inc
I was recommended this company as a source for quality FPV equipment (mainly transmitters and camera's) for a very good price. I was not disappointed, the prices were nearly half what the Giant China resellers charge, the shopping experience was easy and flawless, the items arrived quickly, and performed very well. I could not fault any part of the transaction, and I wish them well,as I feel these smaller companies should be supported when it is apparent that they are trying and succeeding against the faceless giants.
Tip for consumers: There are some amazing bargains here.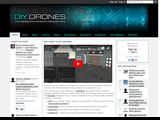 DIY Drones
DIY Drones is a great place to acquire detailed knowledge about all things remote control. Principally all forms of aircraft, but most higher level discussions relate to autonomous autopilot systems, their development, application and improvement. There is a wealth of information there on virtually everything RC, some needing a good understanding of electronics or aeronautics, but being a forum consisting of like minded enthusiasts, there is usually plenty of help available for beginners (noobs). Unfortunately though, being a public domain, administered and moderated by a limited number of people, some elements of 'less than qualified' responses can sometimes mislead, but overall, common sense and adopting a broad approach will usually give users a great experience in this new and fast evolving technology.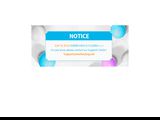 Everbuying.net
I took the plunge and made three purchases from Everbuying the first back in early to mid march, now over 2 months ago and unfortunately, never received any items that I ordered. Upon trying to contact them about the issue, I was met with another impenetrable faceless wall of deception. Firstly, the live chat is non operative, all the time, secondly, the convoluted and protracted ticket system is also inoperative, as it disallows certain required boxes to be filled in, instead booting you to an endless cycle of blank screens, removing any text you manage to fill in to the other boxes. The emails I have sent all bounce, and yet they still send me marketing rubbish endlessly, showing that they are still trading. In my unfortunate experience with them, they have proven to be totally bogus, and I seriously recommend finding an alternative Chinese reseller.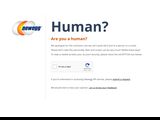 Newegg
I was surprised to discover three items of which I had just purchased from a local computer retailer, including a blu ray writer, hard disk drive and media, were all over 30% dearer than the no discount price I just paid, no shipping costs or delays, just bought over the counter. Looks a bit greedy to me, I was thinking online buying was cheaper, maybe just not here from Newegg.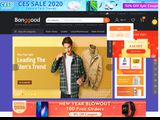 Banggood
As a very long term (472 order) customer with Banggood I was very disappointed to have had to close my account with them after they stooped to stealing money from me. So here, in no real order, are six solid reasons to simply buy elsewhere.
First, the delivery times. Recently they have slipped severely, and on a majority of orders, I've been waiting over two months for most of my orders this year, which is totally unacceptable.
Second, the packaging is terrible, and any item at risk always arrives damaged. You will not be compensated for this damage. Items are simply tossed in a bag with a wrap of thin foam, and get absolutely no crush protection. Larger items like RC planes and quadcopters are simply shipped in their merchandising box which is not made for the rigours of budget mass postal handling and as such usually receives enormous damage, again, with no comeback.
Third. structured reviews. There has been a lot of sneaky thought put in to the latest Banggood review system which rewards and entices customers to write a review immediately upon receiving the item. There is little time for real testing, and once confirmed as received, you cannot go back to review later. They also screen all of the submitted reviews and only publish the good ones. I have done over 470 reviews there, and none of my bad ones were ever published, so for that too, they have zero credibility, and it actually suggests that they are willing to defend poor quality products that probably should not be sold.
Fourth, Sneaky charges. Banggood have a points and coupon scheme, it's so utterly convoluted it makes your head spin. Should you decide to redeem your points or crazy item specific coupons, you should take notice that later in the transaction, you have been charged some bogus shipping charges at checkout time. This is just a plain grab back, and it can be reversed, but you must examine those final costs, and look for where the extra's have been sneaked in.
Fifth. Warranty. This is not a word that Banggood understand or support. Usually you are faced with a total loss if your product doesn't work for whatever reason. They never ever refund what you paid, if you manage to protract through the weeks or months of emails with video evidence, correctly sized and formatted photographs, and then more video's, they may (very rarely) offer you a small percentage back in refund. To anyone in the real world that is simply theft, but to Banggood, it's the business model.
Sixth. Price. Being a fairly young and new mega retailer, Banggood have recently grown into an ever more faceless and disconnected massive corporation, they have crept their prices up compared to the numerous smaller resellers, and luckily for me, much cheaper options are always available.
In summary they fail on Delivery time, Packaging, Trust, Credibility, Warranty, Communication and Price.. what else is there to fail on.. just range maybe.. well, they're usually out of stock with much of what I need, .. hmmm

So i ended my dealings with them, which was quite liberating, as I have since found many better, cheaper and faster sellers, yet to be warranty tested, but I'm happy so far.
Tip for consumers: Prepare yourself for a very long wait. Don't expect to get any warranty. Expect delicate items to arrive crushed and broken.
Don't believe reviews from their site. Don't wait for restock messages promised by them, they never send any. It's not unusual to have items suddenly go out of stock between purchase and dispatch, you can however get refunded a month or so later in this case. I have around 3% of orders tjhat never arrive, some may be post, but i think some never actually ship.
Staples
I was amazed when trying to order TZ labels from Staples, that they would only sell me the stock on hand, and could not, or would not order any other tapes I required, even if I paid for them pre order!
This would only be done if I had a registered account, needless to say, I walked away, disgruntled.
Target
My 'go to' place for clothes and shoes. They have great range, plenty of stock, I frequently by in bulk, and the prices are good. I will keep going back.
Kmart
Every visit to Kmart ends up with me buying more than I wanted to. They seem to have a very up to date range with good prices.
Amazon
Every attempt to use Amazon has resulted in angry despair. You cannot ever get products sent outside the US. I have located the same companies direct, and no problem, go through Amazon... no way.
DealeXtreme
I used to be a big fan of DX once, that was before I needed to resolve an issue. I had two orders arrive damaged and faulty, and then discovered that their advertised offers of warranty and support are in fact totally fake. They only offer a refund if I ship the items back to China, and despite the minimum three month wait, the cost works out way higher than the item value. I tested the ticket system several different times, in different ways, and proved without a doubt that it is automated, I did this by opening five tickets at once each with different details, with variations in relativity, one not even having legible words in it, just typo mess, and yes, all five got the exact same response, so sorry DX, you fail there too. The 'live chat is beyond useless, it is painfully slow, the agents have little to no comprehension of English, and I suspect they use digital language conversion, or just look for relevant numbers, then cut and paste responses. Needless to say, I will never use them again. Our relationship is OVER! One word of advice, I have found much better China resellers, the key being, look for Email or phone number contactability and try it before you buy, avoid the faceless facade of automated ticket response companies, when you need them they just aren't actually there.
Alasdair Has Earned
22

Votes
Alasdair hasn't received any thanks yous.
Alasdair doesn't have any fans yet.
Alasdair isn't following anybody yet.
Similar Reviewers on Sitejabber
ReadymadeRC is the pinnacle of FPV shops. Based in Ohio they have wonderful support, amazingly...
Top notch service. Items arrive in a few days. Only carry products that really work. 100%...