Brilliance

reviews
3469 Boynton Beach Boulevard Suite 3
Boynton Beach
,
Florida
33436
,
US
Tel:
866-737-0754
service@brilliance.com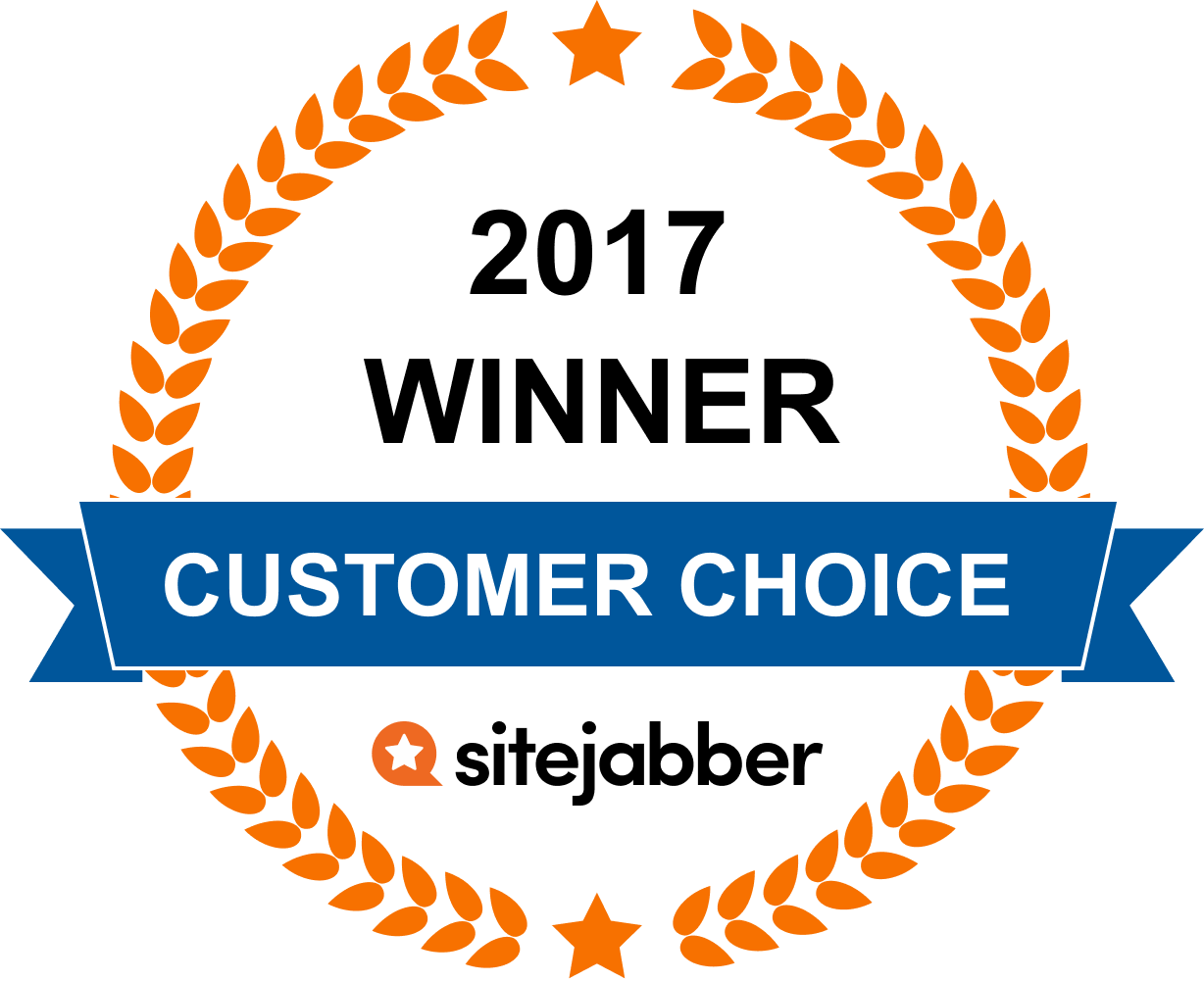 The fine print is a huge reason to avoid this place. The rules for return are strategically designed so that if anything goes wrong you will not be able to return within the refund time limit and you will not be getting your money back. The time period actually starts from the date of the order not when you actually receive and see the diamond. They also refuse to help you shop for alternatives if you try to prepare for the narrow time frame of exchange. If you're comfortable risking your ring budget then it's no big deal. But if you are like me and it is an investment then avoid this fine print trap.
Thank you Mr. Mann for your review and feedback. While we greatly appreciate you taking the time to leave your review, we must humbly disagree with the facts you've presented. As a timeline, your order began processing on January 31 and was delivered on February 15. That same day you confirmed receiving your engagement ring and inquired about getting an extension on an exchange. You were granted an additional 30 days to exchange the diamond/ring (60 days total) to which you responded "That would be great". While our return period starts from the time an order is placed, you are incorrect about how much time you had to send back your diamond for an alternative option. Brian, we genuinely care about you and your experience. If you are not completely satisfied with your diamond (even after 6 months), we would love to help you with a new diamond, setting or both.
I ordered an engagement ring to be modeled on a Cartier design. They assured me it would be an exact copy.

It turned out to be anything but. I highlighted in the design stage that the claw setting was much larger than the original but they informed me it would polish down smaller during the manufacturing process.

When it arrived the finish was in my opinion appalling. The claw was as large as I had feared and each claw was round in shape while the original is shaped more like an eagle talon.

The side channel walls were irregularly and poorly polished and the channel set diamond settings protruded above the channel at random heights with one particularly high.

Finally the under part of the settings were not polished and seemed to be left as cast. The overall impression I had was one of really cheap quality and no attention to detail.

They offered to take it back and rework it but I didn't have any confidence in them doing a better job second time round plus I had also paid nearly $700 in import taxes and a fiancé waiting for her ring so it would have been tricky and time consuming.

So I took it to an ex Graf diamond jeweller who removed the main claw and made one to the original design, removed the diamonds and repolished everything to an amazing standard, he also replaced two of the diamonds that had cracks in which I had not noticed.

So on one side It cost me a lot for a ring that I ended up just using for spare parts, but on the other side I discovered a true craftsman who I will be doing a lot more business with

Update

I posted this review originally on Trustpilot and within 2 mins had a call from the Brilliance management indicating they would have liked the chance to remedy the situation which was a nice touch, however they then proceeded to dispute the transaction even took place to get it removed and I have just had to send the order details through to get it reinstated which of course is a little more hassle.

I have sent photos to them in the meantime to confirm the points made, it will be interesting to see if this review is challenged or if they are serious in proving they care about the customer experience.

Watch this space for further updates
Paid for .35 loose diamond online with Brilliance.com on 5/10/17 and was patient for two weeks. After two I began to follow up with company representatives. They gave me excuses like, 'it is being held up in customs'. I asked for follow up and they did not return my calls. For the next week they gave no excuse after another and did not end up having the diamond up til this Friday the 26th
They sold the diamond I purchased to someone else. The Ring shipped past the projected date. Ring looks good but it was a nerve wracking process waiting for it, I was not sure if I had been scammed or not until I actually received the ring. All the five star reviews seem fabricated to me. You will notice alot of them are in batches of 2 if you look at the dates.
Thank you for your feedback Luke. We pride ourselves on making every ring right here in our Workshop and back every ring with a Lifetime Warranty. While making every ring in-house insures the highest quality control, the completion time of certain rings can take a bit longer (especially customized rings such as the setting you purchased).

Lastly regarding your diamond, our staff works incredibly hard to secure every diamond ordered by our valued customers. Because we source diamonds from the best priced and most aggressive Diamond Cutters around the world, diamonds can sell very quickly (even simultaneously).
I would rate zero stars if possible. Merchant never fulfilled entire order, I attempted to return the portion of the order they sent me and they rejected the return. I have attempted to contact several times and never a return call. Do your research, they have many complaints with the BBB compared with their three or four reviews; I wish I would have! Be prepared for trouble and dissatisfaction if you elect to take the risk and deal with "Brilliance" in Boynton Beach, FL.
This review is false as Brilliance did fulfill the entire order. The one thing missing from the order, the Original GIA Certificate, was not included with the original packaging as the order was placed as a rush and the report came in a couple days after the given due date. We have attempted to deliver the GIA report multiple times via FedEx express and each time the package is rejected by the client.

Because the client has refused to communicate with us or receive the GIA Report after multiple attempts Merchant Services has advised us to not attempt to contact Mr Barnes again.
They tried to bribe me to write a good review with gift certificates.
My fiancé and I were extremely disappointed with Brilliance's customer service. We used an heirloom diamond to create a custom engagement ring and even with very clear directions (written instructions complete with diagrams and drawings of the specific things we wanted changed on their models) it took them 8 rounds to finally get something that looked like the original drawing we gave them. For some reason it was really difficult for them to create our design with their models and was "like nailing jello to a tree" according to one of their associates If it was only the time that it took (over 4 months from start to finish) that would have been one thing but what was worse was we were consistently lied to about the progress of the ring. After about two months we complained about how long it was taking and they changed our main contact from Delilah who worked from home and could not interpret what we wanted to Jonathon who would give lengthy promises that he would very rarely fulfill and took just as much time to do things or longer. On several occasions Brilliance told us the ring was further along than it was. For example, we would wait a week and then check in about the draft progress then they would tell us we would be getting a new draft the next day and then we would have to follow up 4 days after that and get a response the next day saying that it would get to us tomorrow. It really put a damper on the whole engagement experience. They finally pulled through and got the ring to us at the very last minute before our engagement photo session. It looked good except I think they rushed to throw it together at the last minute and they didn't get the gradient sapphires right. (Not an easy task but after 4 months, come on.) We sent it back for resizing (our error) and they did it for free and it looked good but took a month to complete from when they received it instead of the 7- 15 days they promised. I got it a week after our engagement party and everyone was asking where the ring was and it was so disappointing to work with a company that made such empty claims about their excellent service. During that time they also switched the orders of the sapphires so they were dark to light and left some tool marks around the stones they moved. What made us the most mad about the whole process was that Jonathon told us all he had to do was do quality control on the rings and then they would get to us the next day.. and then we found out they hadn't even looked at the ring (even though they told us they started on it earlier that week) and it was going to take another 4-5 days to get to us. Overall, be wary about their custom jewelry. I don't know why they advertise their custom work so heavily but when they get a truly custom design they choked. Also they seem to be very proud of their quality control and how everything must be perfect when it leaves their hands. I found this not to be the case and for several things to be overlooked like it was rushed out at the last minute because it had already taken twice as long as they had promised. On top of that, their customer service was really horrible. I guess you get what you pay for because the price was right but our experience was so bad that it took all of the magic out of designing our engagement ring.

EDIT: We just received a personal email from Jonathan himself asking us to change our post even though he can't argue with it You have been warned about why the reviews all seem so positive. I wish we had been too! (We read them extensively before deciding it was "safe" to go with an online business that sells diamonds.) Jonathan, since you read these, please offer your customers honest upfront service that is in line with the time frame listed on your website and you won't have any reviews that say otherwise! Also, mentioning you would love to be able to service the rings in the future if we change it is a threat, and not a good one at that. We do not want the headache of working with you again and don't trust your work.

Since this edit, Brilliance has attempted to remove our review from at least one other website. Another reason why there are no negative reviews out there. Use your own judgement of a company that has poor customer service then has the conscious to silence anyone who states the truth about their experience!

EDIT 9/16/14 We have since had two of the sapphires from our ring fall out right before the wedding since they were not set properly. Mind you this is less than a year since we received the ring. I didn't DARE send the ring back to brilliance since I needed it in time for our wedding and I absolutely would never do business with them ever again. I wish we would have paid the extra money to work with someone locally for all of the malaise going through Brilliance has caused us.
I ve been looking to buy a solitaire for a while and was in contact with Jennifer from Billiance.
As their prices are attractive I placed an order (>6k USD) on the 1st of July.
I sent my wire transfer (outside US) the 2nd of July.

It s only the 9th of july I had an heads up (after chasing everyday) to confirm that they received their payment.
7 days is quite long even for international transfer.

It gets worst:
During 9 days after payment confirmation I didn t receive any news about ny diamond, and apparently they were not able to locate it.
It s only on the 18th of July, Brilliance told me the diamond arrived to their company, but that my diamond was chipped.

They finally offer to change it against another diamond, that I refused and request for refund.
It s been more than 20 days that I am awaiting for my refund of 6,055 USD.
And I really think that Brilliance has been lacking of professionalism, either in term of operation & communication:
- very long time to aknowledge receipt of the funds
- once funds are received no news about the diamond for 9 days
- diamond chipped
- never reimbursed yet!

Please do not use them, and try to find a small jeweler which will be able to do same price as brilliance , but you ll be able to see the stone, and avoid all this trouble!

Do not Try!
don't normally complain because I know that there are lots to deal with when running a business however I would never recommend these guy to anyone!! I cancelled an order and it took a month and 9 days to receive a refund. The amount being significant is besides the point.....also I understand there can be a delay when they are having to deal with third parties but this was an absurd amount of time to wait for a refund when they state that refunds will be made in 5-15 business days from time of cancelation. We exceeded that and it started to feel like I was in the middle of some sort of scam. Sorry guys but you did this one to yourselves.
Can't believe I have to give this site a star at all. Seems like a scam to be honest.
A WARNING TO CONSUMERS WHO SHOP ONLINE!!

DO NOT BUY FROM BRILLIANCE.COM/BRILLIANCE CORP/BRILLIANCE LLC/BRILLIANCE LLD/BRILLIANCE LDD or any other company names that they may be going under!!! They are located in Boynton Beach, Florida and have another location in Ohio. They have committed theft, fraud and breach of contract with our custom built diamond ring. We received the ring after a lengthy period of waiting as Jonathon Ohayon made excuses as to why it was not sent.

Upon receiving the ring, we immediately noticed the centre diamond was CHIPPED, and that there were deep tool marks/scratches in the gold. We promptly sent an email to Jonathon notifying him of our findings and that we were taking the ring to 2 accredited appraisers/jewellers to have the ring examined and assessed immediately. Both of them confirmed that the diamond was indeed chipped and that the ring had tool marks/scratches.

In addition, the 10 side diamonds totalled only 0.85 carat and NOT 1.0 carat as we had purchased. These were NOT the E color and VS1 clarity as had been selected and purchased, but only G/H in color and SI1 in clarity (significantly lower in value and appearance-lower grade diamonds!).

The appraiser took pictures of the chipped centre diamond, and these were sent to Jonathon at Brilliance. The ring was sent back to Brilliance for warranty replacement at their request. Jonathon now ACCUSES the certified appraiser of removing the centre diamond and damaging the diamond and the ring. The diamond was never removed from the setting to assess the damaged stone, and the pictures clearly show the chip with the diamond in the setting.

We have all of the emails, documents, pictures and certified appraiser/gemologist reports to substantiate our case and facts.

Brilliance refuses to build us a new ring. They have our money and our ring; this is theft. You can see the chipped diamond in the pictures. Be warned as we are not the first to fall victim to their tactics!!! Any negative comments or reviews about Brilliance mysteriously disappear. Their company name keeps changing. On Facebook, their name has changed and they have removed my post and blocked any comments about their company.

It's really too bad that a company that claims to have "built a reputation as an honest, ethical reseller and expert in the diamond and jewelry business, striving to always put the customer's needs first" has no qualms about deleting posts from dis-satisfied customers. Everyone makes mistakes, but when they deny making them, hide them, or try to pass off blame to their customers, they are not living up to their mission statement.

I think if they truly value their customers and strive to put their needs first, they would address the problem professionally and ethically. This is how they would avoid bad press. DO NOT BUY FROM BRILLIANCE!
I did not have a good experience.
Customer Questions & Answers
0


Votes
Thanks for voting!
Question:
Answer:
Roger thank you for your question. Could we schedule a time to speak over the phone to go over our policies and what you are looking for? What is the best contact number to call?
By
0


Votes
Thanks for voting!
Question:
Answer:
Noel, thank you for submitting a question and you most likely emailed Erin on her day off. We have confirmed she has sent you an update and if there are any additional questions we can help with please do not hesitate to let us know.
By
0


Votes
Thanks for voting!
Question:
Answer:
Karen, Thank you for submitting your question. We work by appointment only in our showroom and you can email us at service@brilliance.com to arrange a time.
By
0


Votes
Thanks for voting!
Question:
Answer:
Yes we do. We work with PayPal Credit to offer financing and also can tailor a payment plan based on your order as well. Please contact our Sales Team with the specific item(s) you are looking for and we can take it from there.
By
0


Votes
Thanks for voting!
Question:
Answer:
Noel I wanted to follow up to make sure you got the diamond and it worked out for you? I personally looked at it before it left our offices and was very impressed with the value and size myself. Thank you
By
Related Articles and Tips
Prom season is here, and you deserve to look and feel amazing for your big party! Whether you are attending prom for the first... read more
About Brilliance
(from the business)
Description
At Brilliance we are all about Better Diamonds, Lower Prices. Discover a better way to buy diamonds, design a unique ring or create that perfect jewelry gift.
Social Media
Company Representative

Meira D.
Title: Customer Satisfaction
Also Known As:
Did You Find This Page Useful?
Sites You Might Also Like