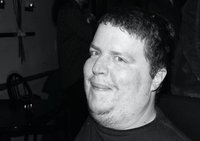 Rodney L.
13

Reviews

33

Helpful Votes

0

Thank Yous
Experience: Computers & Technology, Business, Reference
Member since March 2013
Reviews

13

First to Review

4

Votes

33

Very Helpful

32

Funny

0

Fraud Buster

1

Great Find

0

Well Said

0

Thank Yous

0

Fans

0

Profile Views

1,738
About Me
VoteForRodneyLewis.com
How I Can Help
Being a web developer allows me to bring that knowledge to bear on my reviews
Interests
God, food, books, music, movies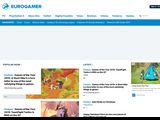 Eurogamer
This site is one of a dozen or so go-to websites that I rely on for my work. They employ a lot of skilled talent. Writers not only write easy-to-read text, but are very knowledgeable without always taking themselves too seriously all the time.

Eurogamer is often privy to exclusive interviews and content. When not the first to break a story, however, they are happy to credit even a competitor. I also enjoy a number of stories more analytical, anecdotal, and philosophical than straight-up news.

One example of journalistic excellence I really have to recommend is "Night and the City" by Christian Donlan, a touching experience of the author playing L.A. Noire with his father, who was a police officer in Los Angeles during the time the game was set in.

I could list of several authors that have been regularly supplying content to Eurogamer for years and therefore know much more about the video gaming community than I ever will. Eurogamer and I think that people of all genders have something to add to the gaming community. Sorry for being in touch with my inner hippie for a sec here but I personally enjoy the energy that female video gamers bring to the table.

Two issues they need to work on include cleaning the cruft out of URLs and they must stop changing URLs or the resource a url points to.

Type into your favorite search engine "avoiding URL cruft" if you need to. I would normally point you to Wikipedia but I don't think their definition of 'cruft' is helpful.

I am currently looking at a Eurogamer.net URL with a slug (that's the part of the URL, usually at the end, that differentiates one article from another) that ends with '5795', an apparently randomly-generated number entirely superfluous to the content of the article and therefore has no place in the URL for the sake's of both SEO and proper ui design.

For folks like me cruft-free URLs are one of many signs of a healthy software ecosystem under the hood.

The next issue is that for the weekly updates on some games they reuse the URL for last week, switching out all old content for new. My choice, again for SEO's sake, would be to generate new unique slugs for new articles, never taking the old one's down.

Overall, when I think of video gaming news I think of the bright blue mast of Eurogamer.net, I really do. Eurogamer's been around since I can remember and I'd be willing to bet it will be for quite awhile.
Tip for consumers: If you save a URL it might be changed if they update it, replacing the old date in the URL with the new one.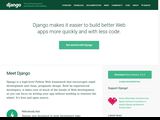 DjangoProject
The developers of Django, the finest of web application development frameworks, have spent a lot of time pondering the best practices that go into making websites great. Forged in a fast-paced newsroom environment, Django helps the developer walk the tightrope over having to get work done and needing that work to be of very high quality. It often does this with elegance.

It should come as no surprise that the home of the global Django community is built with the values of that community. Like any great website the layout both looks great and conveys meaning how well information is placed and can be easily accessed. The same information is presented in multiple ways for the advanced Django developer or the newbie, and it is clear for both visitors where to get this information. I do find for some of the more obscure topics that it is easier to search the site through a search engine that to try to navigate down six or seven levels of links.

All in all, I have watched this website and its product evolve over the years from a site that was initially pretty good. Django is a great developer tool and its community's home is a great example of how to build a user-centered, information-packed website.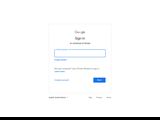 Gmail
Gmail is my primary email account. Being a full-featured account, the interface can be cluttered and all of the settings can be overwhelming at times, but I don't trust any other provider as much with my need to maintain lines of communication with friend, colleagues, employers and government caseworkers.

I make extensive use of Gmail's labels, which work more like tags instead of the folders that other email providers have you organize your emails into. You can assign multiple labels to a piece of email and you can have these labels automatically assigned to incoming mail based on a variety of criteria. To keep my Inbox from getting flooded (I get about 120 a day) I have a lot of my email, especially those that come from mailing lists, skip the Inbox and get automatically labeled and archived.

Your Google account comes with 10 gigabytes of storage that you can use for email or for file storage with Google Drive. The cool part is that every second that passes, whether you are logged in or not, a couple more kilobytes are added your overall storage capacity.

I'm sure that with Google, as long as I don't abuse my account by sending spam or using it in some other unauthorized way, I will never have to endure the hassle of moving my e-mail somewhere else.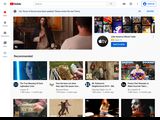 YouTube
YouTube (owned and operated by Google) is the premier site for user-uploaded videos. If you can't find anything to watch on the boob tube, you can definitely find something on YouTube. With a Google account (required for a YouTube account) you can upload an unlimited number of videos, just make sure you own the content and/or you have the right to publish it. I'm sure hundreds of accounts are deleted daily because people like to upload video that is not theirs to upload.

Coming from Google, YouTube has a slick, easy to use interface that is relatively well organized. I really like how I can organize videos I want to be able to easily find into an unlimited number of playlists. I do wish I could reorder my list of playlists, however. I keep a playlist of music videos, another playlist of movie trailers, another with all humorous videos. Your playlists are public by default but can be made private. My username there is 'pyrodney' if you'd like to see how I organize my account.

One major annoyance is with video buffering. With any video being streamed (meaning that you're watching it as it downloads, rather than watching it later, after it has finished downloading), whether from YouTube or some other place on the Internet, ideally the video downloads a little faster than you can watch it. However, when the video takes longer to download than the speed at which it can be watched, the video will freeze momentarily. If you can see this happening, you must pause the video so it can continue buffering so you can watch it uninterrupted. Unfortunately, YouTube doesn't let you pause the video when it is in this frozen state, so if you fail to pause it before it freezes you can get stuck in this loop of the video only playing for a fraction of a second, freezing, playing for a fraction of a second again, then freezing again, over and over. This gets real old quickly. It would be nice if Google's programmers would work on a more intelligent buffering algorithm so this doesn't happen.

Each user's content is aggregated into what YouTube calls a 'channel,' and users can subscribe to other users' channels. YouTube has made this particular feature a lot more useful (finally) allowing you to organize your subscriptions into what they call 'collections.' You can click the name of one of your collections and see a list of all the most recent videos from all the channels in that collection. I do wish I could make my collections publicly visible and otherwise shareable

Aside from a great place to watch videos, YouTube is a great way to complement the marketing efforts of your other online or brick-and-mortar endeavors. Those most successful with YouTube are able to communicate their message in an entertaining way such that many of its viewers choose to recommend or 'share' the video with their social media contacts. A video that spreads in this way is called 'viral,' and this is the holy grail of Internet marketing.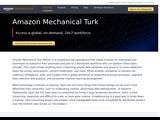 Amazon Mechanical Turk
I would really like to give this site five stars. Essentially "Mechanical Turk Requesters" ask mturk.com to accomplish a set of tasks, tasks that "Mechanical Turk Workers" then accomplish. Requesters and Workers need never actually contact each other.

I think automating the relationship of people who need to get tasks done and people who want to accomplish these tasks for some kind of incentive in the fashion that "Amazon's Mechanical Turk" does this is awesome and could most likely be the future of a large portion of labor.

It disheartens me, however, that a lot of this work is antithetical to the hacker ethic in specific and putting human potential to its highest, best use in that it can not only be quite a bit tedious at times but also not compensate very well for the amount of work involved. Compounding this, instructions with some Requesters can be very vague and as you get no instantaneous feedback on your work, this can damage your ratings, restricting you from being able to take on more choice tasks, if you do a lot of tasks in a row incorrectly.

Also, I am too often left only hoping that the goals of the tasks I take on are in agreement with my own values.
Amazon
Amazon.com is the Internet's most trusted and reliable department store. It's great not only for purchasing products and product research, but is also an effective place to conduct research on all types of topics.

Started as an online bookstore in Jeff Bezos' Bellevue, WA garage in 1995, when online stores of any kind were rare and novel, Amazon.com has become much more than merely the top place to shop for nearly anything. Amazon.com has become a full-blown Internet portal to compete with Yahoo!, Microsoft and Google, offering account holders for free in many cases many cloud storage and processing services, as well as spawning or acquiring a diverse set of other, non-flagship online properties.

Many don't know Amazon has owned the popular and indispensable Internet Movie Database (imdb.com) since 1998. They run alexa.com, providers of information about web traffic. Amazon Mechanical Turk (mturk.com), wihose slogan "Artificial Artificial Intelligence" always gets a light chuckle from me, is a great place to make a little extra cash or find some humans to do tasks online that only humans can do. Zappos.com is a repackaging of their shoe and shoe-related offerings. And in 2013 Amazon.com gobbled up goodreads.com, a book lover's social networking site.

I'm sure they're not perfect, but speaking only for myself I have ordered many kinds items here and thee through the years and I have never had a problem. Most recently I ordered my first 64-bit system in many different pieces and orders through them and all the parts have shown up on time or early and all the parts were what they were supposed to be, as, dealing with a firm as well-known and established as Amazon is, I expected them to be.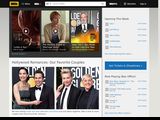 IMDB
IMDb and Wikipedia are *the* go to places for learning about movies. I love how you can keep as many lists as you like of not only movies but actors. Just like Spotify helps me keep track of music I like, imdb.com, or the Internet Movie Database, helps me organize the movies I've seen into lists. The interface is pretty clean and uncluttered but most importantly has remained consistent. The biggest problem is user-created lists with ugly ID number URLs.

I do wish they would go to the next level with the site's social networking features. At the very least they should let you 'friend' other members and allow more comprehensive member profiles with clean URLs that make them easy to share and SEO friendly. Optimally I'd like to see more of a full-blown social network for movie lovers. It would also incentivize and therefore explode web 2.0-style content development if, since IMDb is owned by Amazon.com anyway, members received a commission for any purchases that were made through their content, whether that be a movie review (each review by each author should have its very own clean URL), a list, or the member's profile page.
Dell
Keep in mind the number of stars I award is based the merits of the website alone. In fairness to the other reviewers that have chosen to assess the company's performance in other areas I used to own a Dell and thought it was rather low quality, at this time I have no plans to own one again.

Their site is pretty well designed. The colors go well together and the text is easy to read. There are multiple ways to view their product lines, through a menu bar system right below the mast or a set of links at the bottom of the page. A highlight are the extensive and very user forums on quite an array of subjects. They also offer several ways to get technical support, whether through their automated online system, by filling out a form and receiving an e-mail response, or via the olde timey telephone technology.

On some pages the site layout is on the verge of being too cluttered. What is a particularly egregious violation of web design best practices is the Alienware (Alienware was bought by Dell in 2006) link that unexpectedly takes you from dell.com to alienware.com. Best practices indicate you do not place a link that takes the user offsite among links that merely lead to other pages within the same website.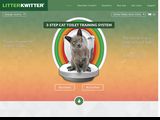 Litterkwitter
The creators of the Litter Kwitter product seem to be the ones responsible for this particular website. Keep in mind I don't own a Litter Kwitter and this review is of their website only. This review is in no way any kind of assessment of the actual Litter Kwitter product.

The site very effectively uses various multimedia elements (text, graphics and videos) to explain what the product is. They also establish credibility for their product by featuring pages devoted to showing how it works in detail (scary, I know), the product's television appearances, testimonials, and, especially helpful, a user forum not only to foster two-way communication between the product's creators and customers. You can buy online directly through them or if you're unfomfortable with that, or want to see the Litter Kwitter in person first, they have a large list of major, well-known pet product retailers.

The only things I didn't like were the mailto hyperlink in lieu of a form on the contact page and I thought the solid background colors for the body and mast were a bit unimaginative. A bolder choice would've been perhaps textured or photographic backgrounds. Otherwise this is pretty much a model product website!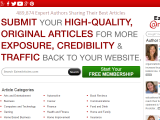 EzineArticles
I have this pet peeve that if any forum, whether it be a website or any other medium, allows just any old person to come by and 'publish' whatever, that that's not really 'getting published' in the strictest sense of the term.

If you take $10,000 and go get hundreds of copies of your chicken scratch printed up, I really don't consider you to have been 'published' nor do I consider you to be a 'published author' based on that alone. If you were to submit an agented or unagented manuscript to a real book publisher where some manuscript are selected for printing but a majority end up in the garbage, and they chose to print up multitudes of copies of your submission, then I would think of you as 'published.'

At ezinearticles.com anyone can 'publish' anything with little to no editorial oversight or quality assurance. None of the articles I saw cited any sources much less reputable ones. ezinearticles.com bills itself as a place to enhance your credentials and establish your expertise but getting 'published' there would actually detract from your credibility in my eyes.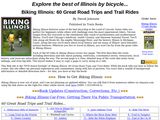 Bikingillinois
While the layout and page design kind of sucks, this website does a fairly decent job showing users places in Illinois to bicycle. The purpose of the website is to sell the author's book, yet there is enough free content to keep the Illinois bike path enthusiast coming back for more. The author could make his site a lot better by coming up with a better layout, rounding out the multimedia with some YouTube videos, adding some social media like a forum or user profiles, and perhaps even having an in-browser game or two custom made.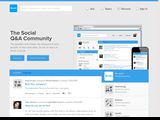 Blurtit
Site design and layout is great, unfortunately that is the only good thing about this site. It's name, "Blurtit," is very apt. People cavalierly give glib advice about all sorts of sensitive topics with a lot less input from quality control mechanisms than the leading Q&A sites. There are no user profiles for users to proffer their credentials or qualifications. There are no citings of sources.

Their About page says they (whoever they are, it never discloses) "wanted to create a new online community which would allow people from all over the world to share their knowledge" and that they brought the site into production in June of '06 "after months of hard work and research." I find this humorous as their claim to have put a lot of effort into this site seems to be a bit wanting in credibility.

Skip this site for one of their numerous competitors.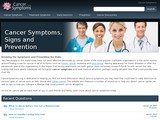 Cancersymptoms.org
This website feels very spammy. Even though articles are relatively well written and typo-free, there is no adequate information about the authors or their credentials, and there is no reputation information on the Net. It seems like the intent is to try to cultivate a good reputation and then exploit that reputation later on with spam or malware. The content is most likely plagiarized. The site creators likely don't have altruistic motives here. Particularly suspicious is how all of the forum postings have little to no grammar or spelling errors and feel like they're written by the same author.
Rodney Has Earned
33

Votes
Rodney hasn't received any thanks yous.
Rodney doesn't have any fans yet.
Rodney is Following
2

Users
Similar Reviewers on Sitejabber
I think this is best ever, you guys should try this, I think you'll enjoy it, it's the best...
They always keep up to date versions as well as tutorials and examples. Very helpful for self...