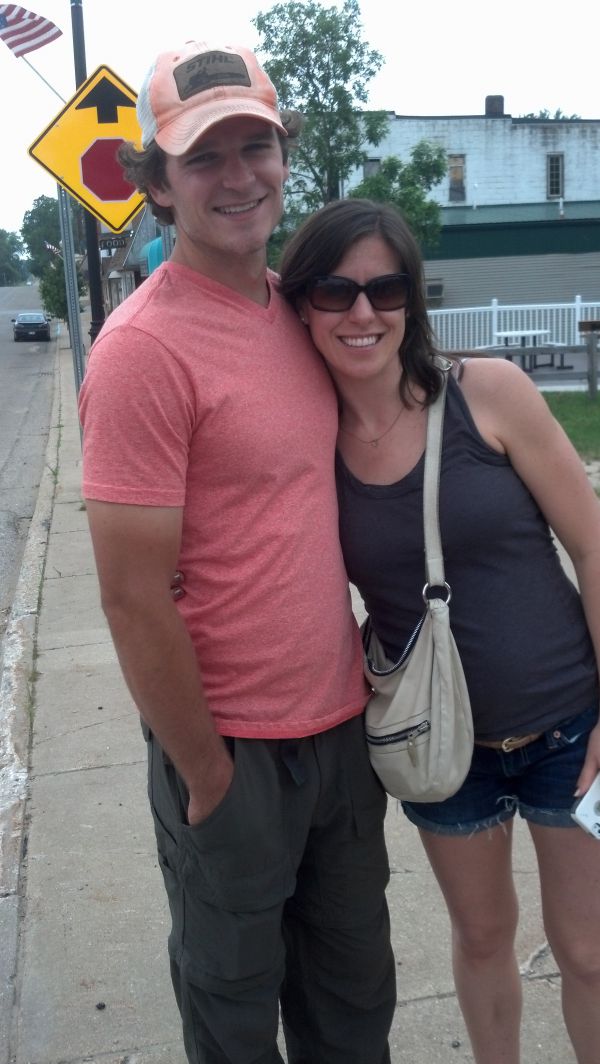 Nick"Nico Pico" M.
14

Reviews

18

Helpful Votes

0

Thank Yous
Experience: Travel, Shopping, Computers & Technology
Member since March 2015
Reviews

14

First to Review

1

Votes

18

Very Helpful

18

Funny

0

Fraud Buster

0

Great Find

0

Well Said

0

Thank Yous

0

Fans

0

Profile Views

965
About Me
NYC, gamer, stuck in the matrix
How I Can Help
Food, NYC, online shopping, fashion, restaurants, making money, traveling, gaming
Interests
family, friends, karaoke bars, saving money, shoes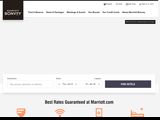 Marriott
I hate that you everything feels so corporate. Very little information or contacts for the actual properties, not many photos or details, and just a not so intuitive design.

Each time I go to make a reservation, I get annoyed choosing the dates and waiting for the options. I'm not sure if it's an AJAX issue but I always have to refresh during reservations. Which is a shame, because I love Marriott hotels
Travelzoo
Travelzoo looks like it was built with the same logo and branding managers as GoDaddy. Very' 80's ish and cluttered.

I pass over this site and check all of the other travel resources before coming to Travel Zoo
Kayak
Perfect place to compare flights, hotels, or cars.

Truly a one stop shop. I'm so sick of popup and other ambiguous travel sites. Kayak's price predictor is top notch and the interface is bold but simple.

I like that you can set up alerts for price points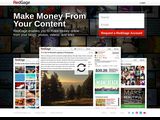 RedGage
Payments have been slow and there have been some issues since I started but the site isn't open to the public yet. So there are still some growing pains present.

It isn't a scam. I've been paid more than once and was able to use the money at the gas station and even a doctors visit. The card that came looked like a Visa but said REDGAGE and I could use it anywhere.

You do have to promote your content. You won't make much money if you upload nothing (duh) or if you don't share your content. What are you expecting? If you post two bad photos of your cat, and don't share it with anyone, you won't get rich or anything. But if you share your work, the cents will start to build up.

Some of the people complaining probably got removed for posting stolen content. Which you can't do on RedGage. Free money? no complaints here.
Netflix
Netflix is constantly upping its game. It changes it's plans, adds streaming, and seems to keep up with Hulu and other comeptitors.

The interface has always been easy. Rating is simple, putting a list together is simple, having split accounts is simple, and I love their recommendations.

You can always sort movies by category, previously watched, recommended to you, what's new, etc.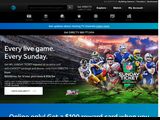 DirecTV
Horrible interface. Feels like something out of the 80's. There are always differences as to what can be found or accessed on the TV vs on the website.

There isn't that much content to watch online and the website is horribly laid out.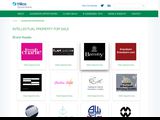 Tsu.co
All I see is porn and stolen content on this site. I'm not quite sure what the purpose is. But who is making money off of this inappropriate junk? And who the heck would actually be paying for that.

It seems like a re-purposed version of many other posting sites that just never got any great content or high-quality users.
Twitter
I'm sick of people with profiles saying "Follow back"
I'm sick of people collecting followers
I'm sick of getting followed by '10 beautiful Indian women' aka creepy old men with Bollywood profiles
I'm sick of that damn fail whale!

Just not what it used to be
Tip for consumers: Don't get tricked into following strangers trying to pretend they are cute girls.
Don't spam your followers with constant, irrelevant tweets
Watch out for promotions and disingenuous sponsored posts.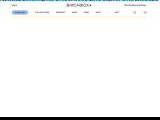 Birchbox
Birchbox does a good job sending incentives to people (points that can go towards purchases) for reviews on the samples that they receive. This makes reviewing totally worth it and the site has so many reviews you really feel like you can get a better sense of most of their products. Anything you receive in your Bircbox you can buy through the website.

The site is easy to use, simple, not too flashy, and they keep it clean. Customer support is awesome. Anytime I received something broken, they send a new box immediately.

I've come to find the experience rewarding and has exposed me to new products and brands that I wouldn't normally find.
LivingSocial
It's great! And maybe if Groupon didn't exist.... Living Social might be the cream of the crop and get that 5th star.

The site has a variety of deals, is always reliable, and has a decent interface.

Unfortunately, I don't think it has the variety of options, goods, or services that Groupon does. I find that I'm less likely to actually use some of my LivingSocial deals. LS also hasn't been great about communicating issues with redemption.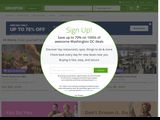 Groupon
The site is easy, intuitive, and beautiful! Those big photos of travel hotels lure me in and the newsletters (be it a tad annoying) also notify me of local finds. The site has helpful profiles, links, and great bullet points about the 'important stuff'. Nothing confusing here.

The Groupon Goods are always reliable and high quality.

I've never had a problem getting a return from a Groupon that I had an issue with, or a Groupon that had business closing. Their support is fast and attentive.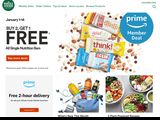 WholeFoodsMarket
For a string of fabulous stores, I would expect more from the site.

Not that they would have to... but there is room for other types of shopping experiences. Many of the products could be sold online. Especially the supplements and non perishable products, but they don't do that.

Often, I can't find local store info. The website seems like a bit of a waste of space. You think you are going to find recipes or cooking classes or even the possibility of CSA info. But there is very little content on their website.

And very few photos! Since the stores are filled with beautiful produce, and each store has an in store artist, you would think the site could be more aesthetically pleasing.
Gap.com
Make sure to check out all online sales. If you sign up for the Gap newsletter, they will let you know about great sales.

I just saved 50% on my entire order by waiting to get my spring clothing. Classic clothes, with a great website, easy interface/shopping cart. Most importantly, better deals and fast shipping.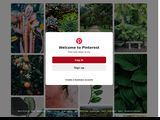 Pinterest
At first, I won't lie. I thought Pinterest was only for icing topped snacks and roasted Brussels Sprouts Recipes. I had no interest in knitting projects and to be honest, I didn't see many guys on the site.

Not that I can't hang with the ladies, but I thought there was a reason most users were women. After a while, I found books and reading boards that I liked to follow. Then designers. Then after that, if started following some wood workers and got some ideas and tips for furniture making.

The site helped me start planning the remodel of my backyard... and I indirectly got into a bit of gardening! Don't find the app as usfeul as the site, but it's a great site!
Tip for consumers: *If you don't proactively follow the people that you are interseted in, you won't have much in your feed.
*Follow more people. Or better yet, follow boards because you might not like everything one person posts.
*Unfolloow boards or people that you feel are 'mucking up' your experience. It makes a world of a difference with your experience.
Nick hasn't received any thanks yous.
Nick doesn't have any fans yet.
Nick isn't following anybody yet.