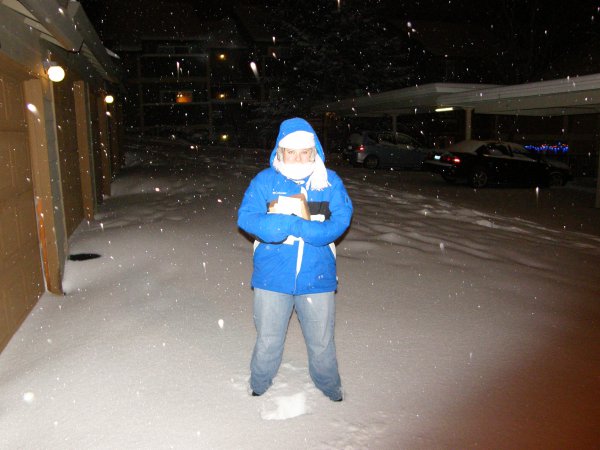 Allisa"Allisa" P.
13

Reviews

187

Helpful Votes

0

Thank Yous
Experience: Computers & Technology, Shopping, Autos & Vehicles
Member since December 2013
Reviews

13

First to Review

3

Votes

187

Very Helpful

181

Funny

0

Fraud Buster

1

Great Find

0

Well Said

5

Thank Yous

0

Fans

2

Profile Views

1,507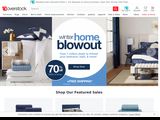 Overstock.com
I love this site. I bought my down comforter and Egyptian cotton sheets for a fraction of what they would of cost anywhere else, and the comforter and sheets are very nice quality. I also ordered three throw rugs for my rather long and wide hallway in my house. The total for all 3 rugs was under $100. The rugs look great and are holding up well despite our two cats running around on them. The carpets had obviously been stored for a while as it took months for them to finally lay flat, but they were worth every penny, our friends think we spent hundreds more than we actually did.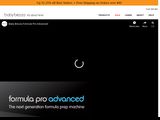 Baby Brezza
The baby brezza formula pro is a must have item for new parents who can't or don't exclusively breastfeed. Only $117 with the black Friday coupon and free shipping was a steal. I've seen these sell for $90 used.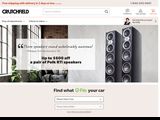 Crutchfield
I have been ordering from Crutchfield since well before they had a website and were just a mail order catalog company. Back then Crutchfield's prices were comparable to retail stores like Best Buy and Circuit City, but times have changed. Now with the competitiveness of online retailers like Amazon, Crutchfield's prices are typically much higher than other options. I still rate them 4 stars because their customer service is excellent and if you get lucky you can find good deals. I got an Infinity subwoofer for my car for 70% off retail with Crutchfield's "scratch and dent" sale and it was like new, no scratch or dent; probably just a customer return or refurbished item. It has been pumping out amazing bass in my car for 12 years now and sounds as good as it did when it was new.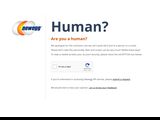 Newegg
I ordered several video games during a $12 off preorder video games sale. One of the games was not yet released so it was to be shipped on or after the ship date. Well when the game was released Newegg claimed to not be able to get any stock of the game and simply cancelled my order without any notification. The very next day the game was in stock so I called customer service to ask that my order be shipped. I was told that my order had been cancelled so if I still wanted the game I would have to reorder it and would not receive the $12 preorder discount. This doesn't seem like very good customer service to me. I never asked that my preorder be cancelled and then they tell me to reorder at full price. What a joke. I still give them 3 stars though because this is the only time I have ever had an issue with them, after many purchases over the years.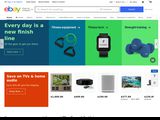 eBay
As far as buying stuff on ebay you are pretty safe, just use common sense. Ebay has put up a lot of protective measures for the buyers over the years. I have still been scammed once many years ago (when most payments were made via Money Order), but 99% of my purchases have gone smoothly. So why the two star rating? Stephen P nailed it in his review. Buyers have so much protection now that it has gone from sellers scamming buyers to buyers scamming sellers. I had a 100% feedback rating with thousands of sales and then ebay changed many of their policies in favor of the buyer. Suddenly I was having buyers try and extort money out of me, telling me if I didn't send money to their Paypal account that they would leave negative feedback or claim they never received the item and due to ebays new policies I, as a seller, was powerless to do anything about it. I did not give in to the extortionists and as a result my feedback rating dropped, and as a result of that bidding on my items decreased. All of that along with the huge increases in ebay and PayPal fees caused me to finally close my ebay account after 15 years. Ebay has gotten very greedy over the years and this greed will ultimately lead to their demise.
Amazon
Even if you can put aside the horrible treatment of Amazon employees, even if you can overlook the fact that Amazon is killing brick and mortar (along with all those retail jobs), this company is still horrible. There customer service is a joke. Fraud runs rampant now. I'm a savvy shopper and still got scammed twice in the last few months.

First ordered a Nintendo Switch was charged and received a tracking number that never moved. It took Amazon far too long to refund the obvious scam. Second time I got a fake 200 GB SanDisk micro SD card. It looked like a legit 200 GB card, but was just blank plastic on the backside and was actually only an 8 GB card. Again Amazon was slow to refund and amazingly didn't even close down the scam sellers account.

I then received an Amazon gift card as a gift from my aunt that had a zero balance on it when I tried to use it. Amazons response was basically too bad so sad. They said, "It appears someone other than the intended recipient used the gift card. We cannot offer a refund." Gee that's nice, and when I asked who used the card they said that info is private. They admit the card was fraudulently used, but then hide who did it and do no further investigation. No wonder scams run rampant on Amazon, their rules literally promote scammers.

That was the final straw, I cancelled a huge Christmas order I had placed as well as my Prime membership. The funny thing is Amazon actually isn't always the cheapest, they've just brainwashed us all into thinking it.

I ended up becoming a Gamers Club Member at Best Buy and reordered all the Christmas stuff even cheaper than it was from Amazon and felt good supporting a brick and mortar store and the sales associates who depend on that job.

Amazon is a horrible company that is getting so big they believe they don't have to care about anyone. Stop supporting this company, or in the future we will all be forced to work for Amazon and buy from Amazon, as they will have fulfilled their evil plan and put all brick and mortar stores out of business.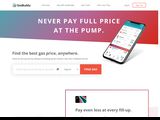 GasBuddy
I've been a gasbuddy member for 9 years and it is going downhill quickly. Prices are often inaccurate, mostly due to cheaters wanting to raise their "top spotter" rank. Ads are taking over the site, to the point that you are actually awarded for watching extra ads. This site was great a few years ago, but now it has lost its purpose. It isn't about finding the best prices anymore, it is now about squeezing in as many ads as possible and posting inaccurate prices so you can see your user name at the top. Rather sad actually.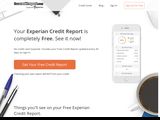 FreeCreditReport
They make you sign up for a trial that you are supposed to be able to cancel. Back when I did it about 5 years ago it was $49.95, just under the $50 minimum that most credit cards require to do a chargeback. Well I cancelled my free trial immediately after getting my "free" report and still got billed $49.95. I contacted freecreditreport.com and they apologized and said my account was now closed. The following month what do you know another charge for $49.95. This time I called my credit card company who had to cancel my credit card and reissue me a new card with a new number so the charges would stop. Since both charges were under $50 I was unable to dispute them and my "free" credit report cost me $99.90. Low life scummy scammers.
MyHotMercedes
I placed my order on the phone and was assured that the headlight I ordered would fit my car. After driving to the dealership and paying them almost $200 in labor fees I was told the headlight was for a different model car than mine.

I complained to myhotmercedes and they said to ship it back. So I mailed it back on my dime. About 2 weeks after sending yhethe item back I contacted them about my refund. I was told I was going to be charged a 30% restocking fee. I explained that their customer service representative had promised that the part would fit my car. They told me no exceptions I had to pay the 30% restocking fee on the price of the item, tthe shipping, and the sales tax (which I was illegally charged, since I'm in Oregon it was illegal for them to charge me sales tax).

I finally took it up with my Capital One credit card who ruled in my hotmercedes favor and told me I would have to pay the fee. I explained that the also illegally charged me sales tax. That is when the Capital One representative got rude and told me the cgargeback case was closed and I couldn't do anything about it. I told them to go ahead and turn the bill over to collections because they weren't going to see a dime from me.

So I took a hit on my credit score in order to not let this company rip me off and I was still out nearly $200 in labor, and my headlight was still broken.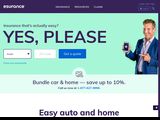 Esurance
Here are some things you need to know about esurance before buying one of their policies. The initial quote they give you includes a 10% 'new customer' discount, so please realize your premium will increase by 10% after your first six months; esurance does not tell you this upfront. They also charge a $50 fee if you cancel your policy, they do not tell you this upfront either. Regardless of what they say after the fact, charging a 'cancelation fee' is not standard industry practice, and even esurance's parent company, Allstate, does NOT charge a cancelation fee.

Ok now that you are informed on two important points here is my personal experience with esurance.

I signed up for the drive sense program to have my driving monitored for an additional discount. I had a similar program through progressive insurance and I got 30% off my premium, and after 6 months of monitoring I didn't have to be monitored anymore. With esurance I was charged $100 for not starting my car often enough, insane! I called and was told I had to start my car weekly for them to monitor it. They refunded the $100 and I started turning the car on at least once a week. A few months later they automatically billed my credit card for $100 AGAIN for not driving enough, wow. Another call and they refunded the $100 again and I was now told I had to drive at least 30 minutes once a week. Not just turn the car on and idle for 5 minutes, as I was previously told by them. After all of that hassle my premium actually INCREASED and they were unable to tell me the percentage discount I was receiving for being in the drive sense program. In the end drive sense was worthless and a huge hassle.

After 18 months I was up for my 3rd renewal. My premium increased by almost 30% and I was told they had increased the premiums statewide. On top of that they started questioning my parking address as I stay at two homes in neighboring cities when taking care of my grandmother. They insisted on a credit card bill as proof of residence. I gave them a credit card statement and they then said it wasn't sufficient proof. They then automatically billed my credit card for a six month renewal with a hefty increase for the zip code change, one city over.

At this point I was obviously extremely fed up. I found a better rate with another company and started a policy. I called and cancelled my policy with esurance. I had been insured under my most recent renewal for less than 2 weeks, out of 6 months they billed me for. After they prorated the two weeks and then charged me a $50 'cancelation fee' (that I had never been told about). My refund was reduced by a huge percentage. I was charged $90 by these crooks for less than 2 weeks coverage, this with no accidents, no tickets, and a device plugged into my car for a supposed additional discount.

In my opinion avoid this company. They might be backed by Allstate, but they are horrible. I never had to file a claim, but I can only imagine the hassle it would have been based on their customer service and policies.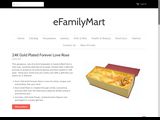 ePacificMall
Ordered touch screen gloves and a backup portable cell phone charger on December 2nd. Product description said it would ship in 2 to 4 weeks. Here it is 4 weeks later and nothing has shipped yet. Customer service is a joke. Best of all because the purchases were under $50 my credit card company won't even allow me to do a chargeback. So $28 down the drain, a lot to someone who earns minimum wage and lives paycheck to paycheck. Based on all the other reviews I'd say this website is making a killing selling stuff and never shipping it. I can't wait for the inevitable class action lawsuit.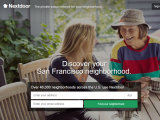 Nextdoor
I posted a topic about people not picking up after their dog goes to the bathroom in my yard and the topic was deleted almost immediately. I used no profanity and simply asked people to help keep our neighborhood clean.

Then I posted about a large apartment complex and shopping center being built and how traffic will increase and how our suburb is becoming more urban. I was told by another member that I should just move then. I flagged that post as abusive and the lead refused to delete it, in the meantime that post kept getting likes and upsetting my husband and myself.

So basically if you are friends with leads you can say whatever you want with no fear, despite breaking the rules. However if you are not friends with the lead, or worse you and the lead do not like each other, then everything you post will be deleted and you will be harassed without recourse.

I deactivated my account. There wasn't much worthwhile information on the website anyway.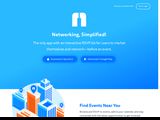 nCrowd
This is a crowd sourcing website that bought up groupalicious, Tipper, and a few other websites within the last year. I had never had a problem with groupalicious before it was bought out by ncrowd. Now I have been waiting 4 weeks for 3 items I purchased that said they would ship in 2 - 4 weeks and still nothing has shipped. Customer service is non existent. I have read reviews on other sites of many people never receiving their orders or having vouchers denied, as well as merchants never being paid for services rendered. One merchant was owed over $30,000 by ncrowd. Avoid this website at all costs. Pay a little more and go with Amazon, at least your order will arrive. As of now I am out the money for my purchase, since it was less than $50 I can't even do a chargeback with my credit card company.
Allisa Has Earned
187

Votes
Allisa hasn't received any thanks yous.
Allisa Has
2

Fans
Allisa is Following
1

User