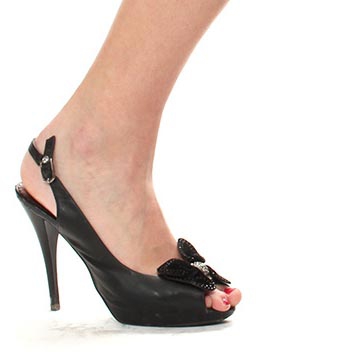 Sandra"PeekaBoo" G.
8

Reviews

64

Helpful Votes

0

Thank Yous
Experience: Beauty, Home & Garden, Computers & Technology
Member since September 2014
Reviews

8

First to Review

2

Votes

64

Very Helpful

63

Funny

0

Fraud Buster

1

Great Find

0

Well Said

0

Thank Yous

0

Fans

0

Profile Views

942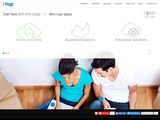 iYogi
Stressed out from getting a new wireless computer, Windows 10, then ordering ink for a printer that broke suddenly, so new order also on printer. I was totally emotionally drained from all.
I think I googled Dell support , saw the word Dell, but somehow got connected to Iyogi.
These people told me they work for Dell and what was the problem. And to fix it they wanted $300.00 !!! I said I just paid $1,000.00 for this computer and should receive FREE support !!!
Well, they told me sorry, but I have to pay and totally near a break down from computer problems I paid $149.00 for one year of Iyogi support ( who stated worked for Dell)
They strongly urged me to pay $300.00 and I refused.
Then I asked them when am I getting my Windows 10 free download as late.
This teck told me i have to order a flash drive to down load my Windows 10 ! I said ok, I will rush to store and get one. NO NO he said , you have to order it from us ! I said why as can have it within a hour and get started. NO he said, you have to have a special on that will go with your kind of computer and other he said other odd things and their would be problems. Stupid me said ok, and cost was $49.99 for this flash drive which I never got.
I asked how many days till I get it and from where is it coming ( could tell he was Indian)
He said I would have it 5 or 6 days. Again I said where is this coming from, what state? No reply and "don't worry, you will have it."
12 days later I call and said I don't have it and where is it ?? Got Girl this time who said , don't worry you will have in 5 days ( omg! ) I said it is already 12 days!!!
I said from what state is this coming from and give me the tracking #
She said New York and I told her that I would have it in 3 from N.Y. so what is the hold up and give me info. I got no info, be patient, few more days she said .
I forgot to mention that the guy who took my credit card info asked me my password and I was so stressed stupid me gave it !!! Right after giving I knew I messed up big time,. I hung up and called the credit card company and told them what happened. Had to get another card and change passwords, find the REAL DELL teck and tell all and had to have special remover of viruses as he said they were very hard to get out so then special help was needed and he told me I had payed for premium help which I forgot !
In between this all and fixing a new printer I got scammed again!!! Somehow the Internet took me to Iyogi AGAIN !!! So all over again nightmare and turned off computer quick which teck said was smartest thing I did and he started working on it and that quick he found new viruses !!! OMG! Needed a few V's after all that.
Stay away from Iyogi !!! I swear I was near a nervous break down after a week of this with them.
I'm not a computer wizard so may seem stupid and am when it comes to stuff like that.
I still do not know how typeing in dell support somehow took me to Iyogi !!! It must have been some kind of virus already in the works. I still have not recovered and my credit card is working on it now.
I forgot to mention, soon if you cancel this service, watch out for odd phone calls.
I started to receive strange phone calls ( all from people with Indian accents) telling me
"they noticed strange activity on my computer" ,, well how would they notice strange activity on my computer when they are not involved with my computer?
They will tell you to press letters like R and some other letter on and on. And ask you what happened. I said nothing happened and kept hanging up.
Adding this: forgot to mention that they had a field day using my credit card! Even bought a ticket for a trip !!! It took time but got all fixed with the credit card and they took off charges.
Had to change all passwords and I have strong feeling that the sudden problem with my expensive all in one printer was from them also.
This update is Nov. 5 th and I am now getting calls from Indians up to 3 times a day that say" they are getting strange activity signals from my computer" I now say, thanks and hang up, some of the calls will say they are getting signals from my Windows and I say I will contact Windows myself so no need calling anymore. ( I have no computer problems)
These people are ruthless and never seem to stop !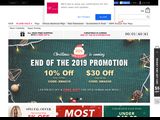 WigsBuy
Determined to get a half way decent wig I then turned to Wigsbuy. And big mistake also.
I started out with emails asking to show me a pic of actual wig as all the pictures they have on site are of real people with their own real hair ( not wigs)
I think they give a time frame of when will answer your email questions. Ya, right.
After waiting few days no replies so wrote again and again , no replies.
So stupid me bought a wig that was #613 which is very light blonde. I bought a cheap one as felt something was odd about the place not replying and started to wonder if connected to Wigsway as just seemed odd and felt something was fishy with no replies, and no pics sent of any REAL wigs.
I had to write Paypal to get a reply from them as paid and still no word.
That gave action. Two months of waiting for my 3/4 wig piece!!!
The piece was NOT blonde. It felt weird and was some kind of muddy brownish color!!!
#613 is almost a white color ( I have a synthetic hair ring and also a real hair ring)
I got a color that was nothing like ordered. So sick of getting robbed and fighting for my money back, I simply threw it away and said never again.
I truely feel these 2 sites, Wigsway and Wigsbuy are the same place or connected in some way.
You will get crap and in my case, not blonde. It was a crappy brown.
What a rip off !!!
Try emailing them asking for a real pic of the wig you want and see what happens.
These wigs are also all coming from China
To your reply, I sent you a email, there is no order # and color tag said wwho9y 20617 .
I did not see anything that said #613 very light blonde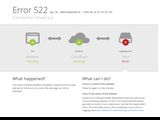 WigsWay
Do NOT buy any wigs from this scamming place !!!
They do NOT honer their guarantee. You cannot return the wig and if try, they will tell you not to as "might get lost" Even if you tell them you are sending with tracking, they do not care. Can't get lost with tracking of course but they will just keep it and say lost.
If your lucky you might get a $10.00 refund if spending about $150.00 and that is all.
If ordering human hair, you will NOT get human hair. Test is by cutting a tiny piece and burning it as they tested at a beauty shop and found it to be plastic but you can also tell it is plastic by the feel. It will feel odd like not real.
When burn testing, you will see a liquid burn then a clump of blak looking tar that gets hard and turns into a clump of black plastic. Proving it is not human hair as if human hair is burnt it will burn and when touched, will turn to ash.
You will not get the color you ordered or possibly not get the wig you ordered.
What will they do? They will say "sorry" and thats all you will get from them
And any free so called gifts, forget it, you get nothing. If your lucky you might get combs but I my wigs had NO COMBS inside.
I ordered a synthetic and one human hair. They both felt the same and both burned the same proving both were some kind of plastic stuff. Robbed of abut $300.00 and all I got was "sorry"
If ordering human hair, you will NOT get human hair. Test is by cutting a tiny piece and burning it as they tested at a beauty shop and found it to be plastic but you can also tell it is plastic by the feel. It will feel odd like not real.
When burn testing, you will see a liquid burn then a clump of black looking tar that gets hard and turns into a clump of black plastic. Proving it is not human hair as if human hair is burnt it will burn and when touched, will turn to ash.
If there are any 5 star on this place I would bet it is from someone in their own scam ring of Chinese people.
This business should be named WIG ROB
Tips is still ordering: Take a picture of the wig you ordered. Take a picture of the wig you received. If ordered human hair, do the burn test and show the picture of what will look like a clump of black tar. Show Paypal a pic of what burnt real hair looks like and after you touched it as will turn into ash. Put this all on a white piece of paper and crop it for good close up for Paypal. Prove it also by taking a small piece of your own hair, burn it. Notice the odor of it and rub it after you burnt it. Turns into ash.
Brinno
First I bought the viewer as didn't know needed more items to buy. So then bought the motion sensor and flat things that went inside and then needed a sd card so got everything.
It did not work. Light went on sensor outside door but nothing else happened. Wrote the company, returned it and they sent another one. That one worked and was great but only for short time. Changed the batteries and put it all back together and again didn't work.
Called them and again I returned mine and they sent another one. But this time it did not work. Simply was black, no picture and didn't come on with motion sensor-- nothing, dead.
So again, contacted them telling them it did not work and also they kept that flat thing that goes inside that I bought and did not return it.
This time no reply. Sent a email again, no reply. Over and over, no reply and now all that money wasted.
For the short time it worked ( 2nd one) it was great. But there are problems as they sent 2 that did not work, only one woked out of total of 3 . When you tell them they will ignore you. Maybe not first time but after that will get no replies so not honoring their guarantee.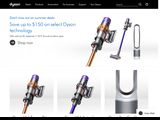 Dyson
These sweepers are powerful as had a great one before this for years that almost sucked up the rug!
This one I bought as now have sever back problems and other health problems so hoped it would be light and easy to use which it is.
Another plus is can use the other attachment in car.
This sweeper is great for thin to medium thick rugs but on down side would not work on plush rugging but you will be surprised to see what all it picks up !
For my situation this is perfect ! And can use every day with no lugging as so light and easy.Great light weight cordless sweeper!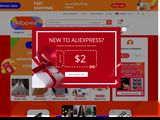 AliExpress
Huge rip off !!!
Do not buy a wig from this place located in China for many reasons.
I went into the wig business after trying to get myself a wig then trying to sell their crap.
They are only interested in getting your money and getting 5 stars ! In fact the main goal is to get 5 stars that they will fight with you to get and tell you anything like "my children will starve ", I have a family, I will lose my job ( never happens) , I will return 1/2 your money , return and I will send you another wig if you give 5 stars first they say. Tons of things you will hear.
Disputes are a joke and very hard to do.
Return a wig ( which will cost you possibly more than you paid) depending on what type of hair you buy. And even if returned ( as I did with tracking) you will NOT get your money back, they will not send you another wig they say ( never happens). They will just play games that they never got it or some other strange thing.
You might order a blonde wig and receive a black wig and theres nothing you can do about it.
The only way you can get satisfaction is by giving 1 star and bad write up ( which I did ) and OMG ! It gives them a nervous break down !
If ordering human hair and for example Brazilian hair ( it is not Brazilian hair as most women in Brazil do not sell their hair.
The hair can be anything and it's mixed with GOAT HAIR, yes goat hair is used and mixed in with some Remy ( Indian hair) and even that hair is mostly off of dead bodies. And if you go to India as I did and I also lived there and traveled all over, you will never see any Indian with short hair or a wig yet they have tons and tons of "Indian hair." hmmm?
I have a photo of a town where some of their wigs are made and the streets are filled with goat hair for the wigs. The goats in China have no hair so makes sense that it is all shaved off to make your human hair wig.
Some wigs are mixed with wool (I got that from a seller on there)
Just know that they will say anything if you give them 1 star to try to make you change it and give 5 stars. Your best bet in getting even is 1 star and write in your feed back what they said they would do if change it to 5 stars. This makes them go berserk! It's the only satisfaction you can get.
It's rare but you may luck out and get a nice wig but rare and you will never know what it is really made of or if your wearing hair off of a dead person ( shivers ) And don't forget, these dead people are mal nourished or old and have bad hair.
If all this real hair was real that they sell, the world would be bald. Or Indians and Brazilian woman would be bald.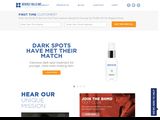 Beverly Hills MD
You will watch a very loooooooog advertisement. I gave up once but stupid me went back few days later and suffered it out.
Says it will fade brown spots ( liver spots) on face , hand where ever you use it within 60 days or money back.
Figured this is great stuff as I only wanted to remove very light color spots on upper cheak bone area. Figured if can remove dark ones than mine were a sinch. Wrong !
I followed instructions and used 2 times a day and sometimes 3 when I remembered. Took pictures on day I received it and then used. Took pictures over a month later and the spots were EXACTLY the same !
I'm talking very pale brown tan color spots size of 1/2 a dime. Folks , if it can't remove very light spots this product won't remove anything.
Also, tried it on one hand on age spots and nothing happened. I now give up as tried other products and nothing happened.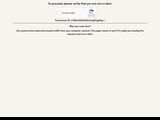 Wayfair
I just received my Concord Loveseat which I see now selling for over $1,000.00 on their site. First, tracking it I saw it was only a few miles away so got the living room ready as thought they were delevering it. Was in near by town for 2 days and nothing. Tracking then showed it was in a town further away for 2 days ! So I called and asked when will it be delivered as was almost here for 4 days. Seems you have to call delivery place if you want it or nothing happens. After call then delivered next day but they told me they were not allowed to open the box which stunk to the high heavens !!! Because they could not get it through the door, were forced to take cardboard off. I paid extra to have it put in room of choice but they were not allowed to open it ! Movers left fast and I see why as after cutting all plastic off the loveseat was in pieces !!!
No instructions I attempted to put all together. What a rip off and now waiting to make a complaint as want my money back.
One side is higher than the other. One side is sealed down, other side the foot part stays up in the air ! Middle which holds drinks and other items has no bolts or thigns needed to put it together. No knobs on sides to put reclineing seats up or down. The sides have nothing to lift up or down which is sealed down anyway!
I've never seen anything like this in my life ! Wish I had read reviews FIRST.
Notice also they make it very hard to call them as there is a email or call on site after searching but cannot click on anything !!! I finally got the phone number and same tape plays telling you a five minute wait. Was told to call Monday and this is Monday so waiting now for their time to open so I can demand my money back which will most likely be a nightmare in getting.
As one person stated on here they wish they could have less than one star. Me also.
Will try to get back to this site after trying to get my money back and let all know how that goes as have a very bad feeling on it.
I would think a honest place would have their toll free # on top right of site but this place doesn't which is a clue right off to beware. ( pic is being sent to them showing I have no space to walk and if I fall tripping over it will sue them) one side stays up as can be seen on photo, other side is sealed down and can't be budged) both are to go up and recline but don't and are stuck in the position as photo as nothing there to move the seats up or down .
Tip for consumers: This tip is there phone number is very hard to find, they make it coplicated to get # to call. You will get the same tape every time once you find it telling you a five minute wait. Copy past this # when you find it to make things easier for other calls which you will have to make to get them.
Sandra Has Earned
64

Votes
Sandra hasn't received any thanks yous.
Sandra doesn't have any fans yet.
Sandra isn't following anybody yet.