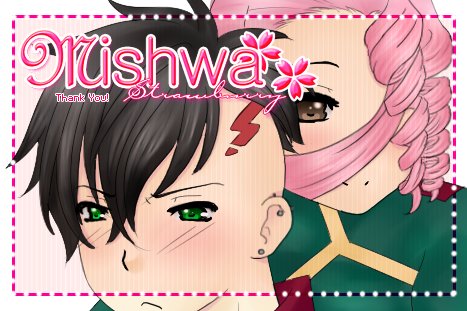 Ohana"Kawaii" T.
13

Reviews

65

Helpful Votes

0

Thank Yous
Experience: Entertainment, Shopping, Clothing & Fashion
Member since August 2011
Reviews

13

First to Review

9

Votes

65

Very Helpful

58

Funny

0

Fraud Buster

4

Great Find

1

Well Said

2

Thank Yous

0

Fans

4

Profile Views

1,571
About Me
I'm a high school girl that loves anime! I won't stand to have scams take your money and I will review them to make their reputation go down! >:D
How I Can Help
I am very determined when I put my mind to something, so I don't give up for justice!
Interests
Anime, Manga, Kawaii Stuff, Japanese Culture, Asian Fashion (: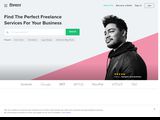 Fivver
I've had one of the best experiences here on Fiverr. I am able to get by with drawing and, to be honest, the people here have low standards, so most people will hire anyone. (At least in my 'field'.)

I have made an decent amount of profit here, despite the fact that Fiverr takes $1 from every gig that is ordered.
Which means that you are technically earning $4 a gig, and NOT $5. So they should kind of change their site name, but four-rr would have sounded dumb so they went with Fiverr.

You also get hit with the Paypal fee when you withdraw your money, so I recommend letting your money accumulate and withdraw it when you have a lot of money. That way you aren't hit with EXTREME paypal fees. It's a better option than getting a check mailed to you for a $5 fee. RIP OFF.

I also hate that when I cancel a gig I paid for, they give the money back to you as Fiverr credit and if you try to withdraw it, you get hit with a paypal fee, so it's technically taking money away from you. Might as well spend it on some other gig.

All and all this website is Okay.
Nice design, nice concept, but it's still a bit annoying to use because of all the fees.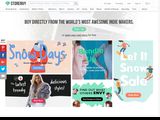 Storenvy
I have been a member of Storenvy ever since it launched in the beginning. (:
It's awesome to see that it's now being widely used by a ton of people and it has to be my absolute most favorite place ever to sell my stuff!
Everything is professionally done and you can find a lot of stuff here.

I don't pay listing fees, not final value fees, NO FEES AT ALL! It's all my own, beautifully made, storefront!

Of course if you want to use extra features for your store, it does cost some money, but only like $5/mo which I think is pretty cheap! (:

The only fees that are ever charged on me are the dump Paypal fees. Yes, I still have to face those damn fees, but this site is perfect if you want to have a storefront that gives you a ton of traffic and looks appealing to your customers!

You can design your storefront with ease and you can join marketplaces!

However, I do have to say that most of storenvy supports handmade items (or things that look vintage/handmade or your own creations), so it's not really that good if you sell electronics and stuff like that!

I honestly do not sell handmade stuff, only anime goods from Japan, but I'm doing well. I manage to sell at least 1 thing every 4 months or so, but that's mostly because handmade things are more popular there and I don't advertise my store much. XD;

Besides that, I love this place! It's easy to use, looks nice and FREE! Definitely a better alternative than eCrater... since eCrater is free and all, but it doesn't look as nice and there isn't as much traffic there as Storenvy.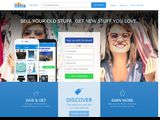 Listia
I have been a member of Listia for 3 years, and I have to say that this site is honestly just 'alright'. I have to admit that I sell more on here than on eBay, but it's full of bunch of idiots that do not read the description. Mainly because I charge for shipping and I am later messaged by the bidder to cancel their bid because they were too stupid to read the description when the shipping costs are RIGHT THERE.

I usually just sell cheap items there and charge for shipping so I don't lose profit and I'm able to get by; making at least $2 of profit from every item I sell. I don't recommend selling expensive stuff here because you will NOT get your money's worth. They use "credits" as their currency in listia, but don't be fooled. 1000 credits is only equivalent to $1. And they charge you like $40 to buy 16,000 credits ($16 worth of money in their website). RIP OFF.

There are quite some nice stuff I find there though, not a lot of junk, pretty good stuff, but nothing amazing.

If you plan to join this website to get REAL money, good luck! They take down lots of auctions that exceed shipping so you don't make REAL profit from your stuff.

I have been able to get under the radar for now (unlike before), so as long as you don't exceed $10 for shipping or if you can fake that you're from another country to charge for more shipping, you're good. But I don't really recommend this website if you want to make a big profit.

Unless you're really generous and want to donate your stuff, go ahead! They'll be happy to take your stuff!

The people from there only want free shipping, it's a bit annoying to deal with those people.

But despite their faults, I haven't run into major problems with them, and I have sold a ton of stuff here for a tiny bit of profit. However, if you're into making huge profit, I would consider looking elsewhere.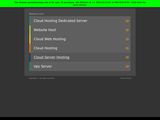 Paradehosting
ParadeHosting is perfect for anyone who needs website hosting but doesn't want to pay the price! It's only $5 for a YEAR and with all the unlimited stuff you could possibly want and need!

I highly recommend Parade Hosting to anyone who is new to hosting and wants to host their own website on a low budget! (: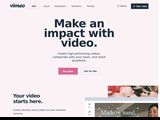 Vimeo
OH, HOW I LOVE VIMEO! In my opinion, the video quality on it is wayy better than YouTube. Also, it's a great place for you to upload your videos when YouTube is banned from your school, and you have to do a project that involves video!

It also has a clean look to it.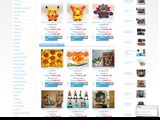 CrazyAnimeWholesale
Another one of the MANY websites YOU-Q Industry owns. As stated before on my www.17171.net review. DO NOT TRUST THEM!
They are a company that sells bootleg items and if you get on their bad side just because you want a refund or do something to upset them, they don't give you the goods you order and refuse to refund your money and rip you off!
STAY AWAY!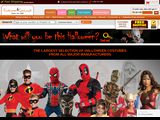 Costumes4Less
Meh. This site is good and all, I got the item I order and with fast shipment.
However, the shoes I ordered here were made out of POOR and BAD QUALITY material. They look cheap and ugly. My shoes also came in a box with a tag of heels. I almost got pissed because I thought they had sent me heels.

I don't recommend buying from this site for shoes or anything else. They make your stuff out of bad quality materials. I was too dumb to return my shoes because I needed them for a costume and they offered me a good price for the shoes I ordered. But for certain, I am never making that mistake in buying from them again!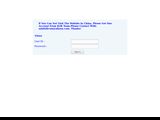 Salesmanb2b
I have myself not experience with these people, however, I do know that they sell SOMEWHAT cheap anime stuff!

However, ALL of they're stuff is Bootleg, for certain, so I do not recommend buying from them. I have heard from a girl though, that has ordered from them, that the boss is friendly and she received her stuff in good condition, so that's good to hear. (However she only ordered wall scrolls because bootleg figures are of bad quality.)

So unless you're into buying a bit overpriced wholesale anime goods with bootleg items, go ahead. I have yet to try them out so if anyone can provide a more accurate review, please do so.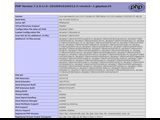 Animena
FRAUD. They sell bootleg anime products with bad quality and many defects. If you ask for a refund, they will ignore you and never try to offer you a solution. They will NOT give you back your money or send you goods! FRAUD AND SCAM.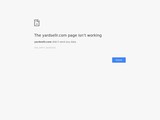 YellowDog Media
This site is a bit like eBay. You sell and buy stuff from other sellers.
I LOVE the thing that they have NO LISTING FEES so even if you items don't sell, you don't lose money. However, when someone buys your items, it's a bit bad for the buyer because they have to pay the item and a fee from yardsellr. Also, even if yardsellr has a lot of good items, some of the items there are also much... junk. You have to try to look a bit hard to find something good and cute. Furthermore, you can't edit your item description once you list it and either you have to cancel it if you want to edit it and put it up again.

HOWEVER, despite some of its flaws, it's really a GOOD alternative from ebay or etsy if you're a seller and don't want to lose profit because of listing fees!
I highly recommend yardsellr to sell your stuff. (: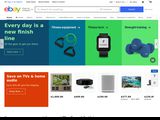 eBay
I LOVE eBay! They absolutely have anything for you needs (mostly anything). However, most of the people I've met there are from China, so when I try to buy some things, some things I might want authentic, I'm afraid it might be bootleg. Even so, ebay offers protection for buyers, so it makes me feel better when I purchase something and it becomes damaged or not received. However, I don't like the idea of listing fees, and if something I list doesn't sell, I lose money.
OVERALL, I love ebay, it's useful for about everything, it's pretty much safe when you purchase things, and you can find good deals. (: <3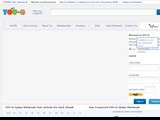 You Q
THIS SITE IS RUN BY YOU-Q. The people that also own www.17171.net and refused to give me a refund and I never received anything and stole my money! I would NEVER TRUST anything by the people of YOU-Q. THEY RIPPED ME OFF AND NEVER GAVE ME BACK MY MONEY! I LOST IT!

image coming soon
showpoo
www.17171.net 's CUSTOMER SERVICE WAS TERRIBLE. They LITERALLY have 1 person handling everything, but under different names. When I didn't want my products anymore and called to cancel, they were too stubborn and said no. I kept calling and sending e-mails, but they ignored me and did not offer a solution. When I did get a hold of them for once, and did not ignore me, they said they had disposed of my 'goods' and that I won't be getting them. SO I PAYED TO GET NOTHING. THIS IS A RIP-OFF SITE AND SHOULD NOT BE TRUSTED!! Avoid anything run by the sellers YOU-Q (They also run Animena.com and you-q.net). They don't give a damn about you. Beware!
Ohana Has Earned
65

Votes
Ohana hasn't received any thanks yous.
Ohana Has
4

Fans
Ohana is Following
4

Users