John"John" M.
13

Reviews

31

Helpful Votes

0

Thank Yous
Experience: Computers & Technology, Clothing & Fashion, Beauty
Member since May 2012
Reviews

13

First to Review

7

Votes

31

Very Helpful

28

Funny

0

Fraud Buster

0

Great Find

1

Well Said

2

Thank Yous

0

Fans

3

Profile Views

1,445
About Me
Older guy. Want to be a writer as I reflect on my life.
How I Can Help
Experience is a precious asset!
Interests
Writing, music, history.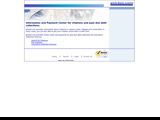 Pticket.com
Well I don't know anybody who would want to go to this site, but it beats standing in lines and dealing with city, county, whatever hassle to pay a ticket. In fact I just contested a parking ticket using pticket.com.
The site is very simple to use. You find your state and city or county then enter citation number and all the information is there for you to review. Then you can either pay your ticket, ask for an extension, or contest it.
I was able to write a letter to contest the parking ticket I received and the city placed my ticket on hold until they reviewed my documents. A couple of weeks later I checked the site and they gave me a minimized fine to pay. I'm not saying your going to beat a ticket by using this site but at least you can do it without dealing with the clerks office downtown where ever.
The only down side at all is the $3 they charge to process your ticket. I would use that much in gas to drive to the court house. I'm not happy about a parking ticket but happy to have this site as an option.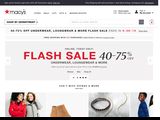 Macy's
I was in a tight spot last week as my wife's birthday approached and I had no ideas left? On a whim I found myself looking over Macy's jewelry section and found a large selection of earrings, bracelets and everything else. The choices were many. I didn't have any expectations going in there. But I decided to find a pair of reasonably priced earrings for her birthday and the selection was from a few bucks to thousands of dollars. I found something in my price range that was very elegant. Of course time was running out so for an extra twenty dollars I had them delivered second day.
They came right on time quick and easy and just as important my wife loved them. I never thought Macy's would be a place I would be writing about in a positive manor, but here it is. I recommend you take a look. I was surprise and pleased.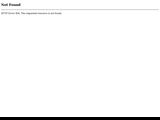 Theessentials
I have been using them for a couple years now. I buy my electric razor supplies and replacement parts from them . I use an expensive shaver so I prefer to replace parts rather than but a new one. Usually Braun products, very good quality. I have never had a problem with the site before now. The are easy to use and there are many ways to sort what they carry.
My disappointment with them now is I had an order in for the cleaning cartridges for a couple weeks on back order. I called last week and was told they would have them a week later. I am waiting a week and a half later and called again. They said they are in but may take a couple days to get into stock. I don't know. I feel like I'm being led on with this. If I'm wrong and get the products early next week I will amend this review. So wait and see. Am I being too impatient?OK maybe a little I finally got my products.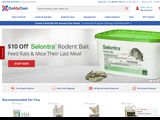 DoMyOwnPestControl
We had drain fly's this past summer. I had never heard of them before, but these things really started to multiple. Ahhhhhh, it was terrible. If you have a drain in your house that is never used that is where they go to nest. Friends had lots of suggestions, including bleach, boiling hot water, and a few others. None of them worked.
I came across domyownpestcontrol quite by accident. I ordered their suggested product and it didn't do the job. I read up on the product and it did say you may have to apply several times for results. After a couple attempt's I called the web site thinking I've been had, and the lady on the other side of the phone told me I had taken care of the nest in the drain but not the existing fly's. She recommended one more product that was inexpensive to get rid of the adults and sure enough it did the job. After all that I went back on the web site and noticed a video that explained the whole thing. My bad.
Bottom line; they were helpful, polite, and it worked. check it out.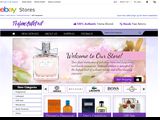 Perfume Outlet
I have used a certain aftershave for many years which I can no longer
find. I used to be able to buy it at the Local drugstore. Apparently
it has been discontinued. I believe it was manufactured in Canada. It
was just one of those cheap brands that I happened to like.

Anyway this place actually carries it. I'm not familiar with prices on aftershave or
any other of those type of products so I don't know if their prices are very competitive or not. It didn't seem too high to me. I thought this might be an option for someone out there who can't find a certain cologne or perfume anywhere else.
Believe me I searched for this product everywhere. Ordering was simple and
shipping was the normal rates that I see everywhere else. All has been easy.
I have used them twice so far. No problems at all. I would recommend them.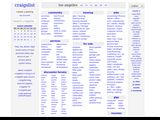 Losangeles.craigslist.org
I have been a property manager of residential multifamily properties for over twenty years. In an effort to rent units by posting ads in newspapers, rental agencies, etc. was always lot of work. I must say that whatever else Craigslist is good for, and I'm sure there are many things, renting apartments has been made as easy as possible. The younger generation and even older folks now, are perusing Craigslist's for availability of housing.
For the last five or six years, I have used Craigslist exclusively for posting rentals in my area. Often I would start getting calls within a few minutes of the posts. It is amazing when compared to the old methods.
Placing images of the properties or updating information is about as simple as it gets. On first glance you might not think of it as an intuitive platform because they cover so many categories and interests, but once you figure out where your search or sale belongs it is an easy process. I would always keep an account with them because when I wanted to place a new rental, I wouldn't have to reinvent the wheel, I could just change pertinent data and bingo, the new add is up and running around the country.
Now I understand that Craigslist has a huge category of listings and this is just one item and there are plenty of scams and frauds on there, but this danger is everywhere out there, so you can never give out personal information before you see the property and meet the agent.. In fact I did come across one scam where one of our vacancies was listed by some fictitious company for a ridiculously low price and they had a credit check site set up to save you time. Of course the credit check site was the scam and they got a few social security numbers out of it, so common sense is important dealing with online business.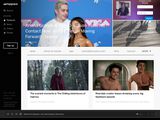 Myspace
I have never been much of a social media kind of guy. I do use Facebook, a little. I don't really care what everybody is doing every minute of every day; however I try to participate minimally. But a few weeks ago I was checking out the current MySpace site and became absorbed in the amount of music I could listen to, for free. Of course all of it is for sale, but I have created several of my own music lists of favorite music for different moods and styles. So I can listen to as much music as I want as long as I'm logged in to MySpace. I don't know if this is typical in other places but I have really enjoyed searching for old or hard to find tunes and adding them to my little MySpace collection.
I have not spent much time exploring other features of the platform, but I can say that using the music and creating libraries of music is pretty intuitive. I have no interest in the online games and such so I imagine there is much more offered by them. But the music section has been a real treat for me. I just click on one of my music lists and have great music all day long while I'm working. I recommend it.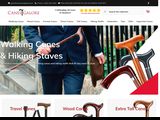 Canes Galore
OK, So I use a cane. Doctors orders a couple years ago. I finally gave in. I went to the health equipment store near the local hospital and then the drugstores. Don't need to look like snopp dogg, but I don't want to look like grandpa either. Even though I am. A grandpa not snoop.
So I came across canes galore, a family run business on the east coast. I know this because after I found the canes I liked, I called them up. They run the business from their home and they have access to just about any type of cane you can image and they can get it quick if its not in stock.
I love to support small businesses like this and besides they were friendly, helpful, and went out of their way to help me get what I wanted. And the price was no more than the funky canes at the drug store. But these are nice. I love them. Very happy. I have never given 5 stars but this comes really close.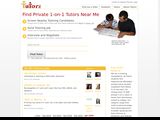 TutorZ
I actually was helped tremendously by a tutorz.com guy. He helped me to get a good grade in an advanced math course that was a requirement for my B.S. in Comp Sci. a few years ago. This tutor could have taught the class. I had a huge advantage over most of my class mates. How cool it is to see them getting props on this site! I'm surprised to hear any negative stuff said about them. I was impressed.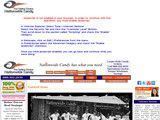 Nationwidecandy
There are these breath-mints that I am addicted to. I can never find them anywhere. Well this is the place I found that carry's them. If you are looking to purchase hard to find candy or just a decent deal on box store prices for candy, this is a great place. They are fast and easy to use. Also the one time I messed up my order and had to call customer service they were very polite and helpful. I can't ask for much more than that. I suppose if you are a merchant there may be better places. But as an individual I have been happy with my experience with them for many years now. I even thought about giving them 5 stars, but I'm waiting for perfection on that one.

image coming soon
Drugstore
I have used DS.com for many years now. I have never had one single problem with an order, ever. I prefer buying products there every couple months instead of gong out to the local drug store. They really carry everything I could think of that might be at your local DS.
I've never compared the prices because it has been so convenient that it would offset any savings I might get driving to the store. Great experience with them.
John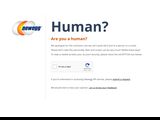 Newegg
I started using this site when my favorite IT guy kept referring me to them for everything little item I would need for my newest system. Cables, connectors. everything. They are fast and competitive. And when a professional that I trust uses them regularly, what else can you say. They are very good.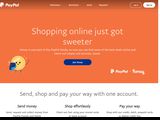 PayPal
Thank you for your comments. I have had to use PayPal as a necessary evil. I found it was OK until I had to have some money transferred to MY account! They charge something like 3% just to accept money into your account. This is a waste of money at any level. More competition for them would help those of us that must use them.
John hasn't received any thanks yous.
John Has
3

Fans
John is Following
5

Users
Similar Reviewers on Sitejabber
Macy's "reserves the right" not to process my refund for a 4-glass set that was delivered as a...