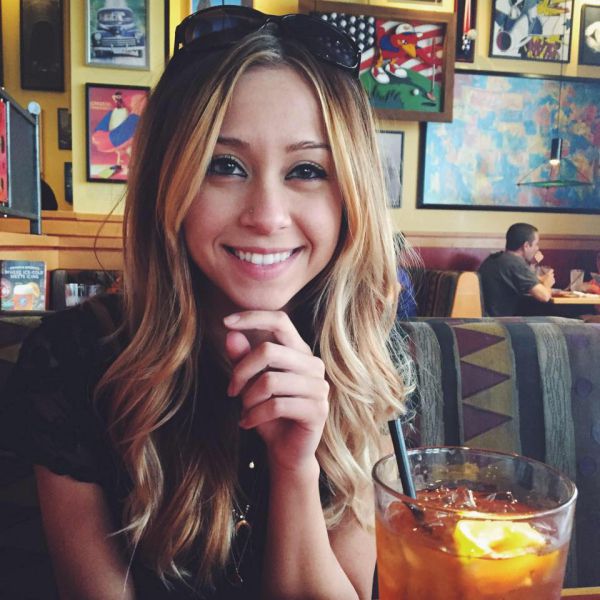 B V.
11

Reviews

35

Helpful Votes

0

Thank Yous
Experience: Pets & Animals, Hobbies & Interests, Shopping
Member since July 2015
Reviews

11

First to Review

5

Votes

35

Very Helpful

34

Funny

0

Fraud Buster

1

Great Find

0

Well Said

0

Thank Yous

0

Fans

0

Profile Views

973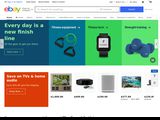 eBay
I like the buyer protection, but they usually side with the sellers. Also, I find it kind of lame that you cannot block certain sellers from contacting you. Ive had a few with bad attitudes get abusive when I said I no longer wanted their products. I got 10+ emails a day from one! I do not have a phone and that seems to be the only way to contact them, which is also stupid. At least you can chat/email amazon. Some things i've gotten very good deals on but others ive been ripped off with. I have to read feedback VERY carefully. Some sellers have multiple accounts which i am also weary of. There are various other improvements that need to be made, but the main thing making me consider leaving is the fact that sellers can harass you and you basically have to sit there and take it!
Tip for consumers: ALWAYS CHECK FEEDBACK BEFORE PURCHASING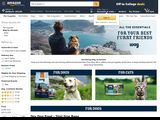 Wag.com
Certain things are pricey, but certain things are very cheap! I order dog food from them in bulk and have never had a problem. A shipment or two had been late but thats the fault of the carrier. Since I re-order BEFORE I run out everything was fine. They apologized and even sent me a free bag with two day shipping! They have polite, professional customer service skills and are very respectful
Tip for consumers: They have fair policies about returns, of course they wont accept something you opened. How do you expect them to reseal and sell the unused portion to someone?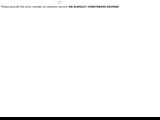 DrFosterSmith
I occasionally order supplies in bulk from them, mainly rat food and bedding. I have never had a problem with any of my orders. They are always kind to me and give me great discounts. They have great prices to begin with, and offer a HUGE variety of supplies for any type of animal. they also have very reasonable shipping options that are never late!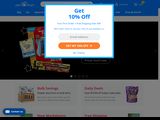 PetMountain
I cant believe all the bad reviews so I am leaving this here. I order reptile supplies from them in bulk and they are amazing. I only had one problem, a cracked kritter keeper. They sent me a new one and even upgraded me to two day shipping. i contacted customer service through email and got a kind, professional reply within two days. They offer great prices, and even greater discounts! I will keep on shopping with them. Some shipments do arrive late, but thats the carriers fault. Im not going to take that out on them.
Tip for consumers: See for yourself!! theyre better than theyre made out to be on here!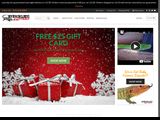 UndergroundReptiles
He is very knowledgeable about his animals and will address all questions immediately and respectfully. We have gotten two dart frogs from him (planning on more!) the very first was DOA and he offered me a replacement of equal or lesser value. I got the new frog very quickly, well and alive. A few months later I got another and it was alive on the first try!! I plan on purchasing tarantulas, snakes, and a few more frogs from him. He packages his animals well and according to the weather. I love that he offers gift certificates as well as feeders and some supplies on his site all together! convenient!
Tip for consumers: There are mixed reviews about them, so this is one you must trust your gut on. I have no problem trusting them but in the end you must make the choice thats right for YOU! :)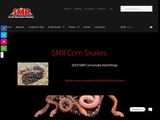 CornSnakes
This guy is amazing. I even have one of his books. He is incredibly knowledgeable about the animals he sells, and genuinely cares about them. I got a DOA (Dead on arrival) and he promptly refunded me, no questions asked. Its nice to see a seller that knows not everyone is bad and actually puts trust in his customers instead of being hostile. I felt extremely valued and respected unlike others I have dealt with. I plan to try purchasing again, definitely NOT during summer this time.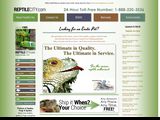 ReptileCity
Reptilecity, HahaReptiles, and another site. This man sold me buy one get one free snakes (both of which were sick) and he tried posting on facebook that I just killed the free snake to get my money back! I had to get a vets opinion AND a lawyer so he would stop harassing me (he went to google maps and sent a screenshot of my house and was talking crap and being childish!) and give me my money back. snakes took three days to get here, but he played it off and only sent me tracking info the day BEFORE they got here. He paid 14.00 to ship them, im surprised they were even alive when i got them. They were in little cups, as expected, but the only other packaging was some crumpled up paper no heat packs or anything! please check out fauna classifieds to see other reviews on them. the good reviewers here simply got lucky, and im glad they did. I hate knowing this guy is still getting away with this! He was also a jerk when we were exchanging emails, i only sent him two. One asking if B1G1 salamanders (which thankfully i decided against) were shipped as male+female, and a second time asking for tracking info. He replied with "i knew youd be trouble" when referring to my two emails. Yes I was trouble. Sorry for caring about the well being of an animal! PS: He lied about his location as well, doesnt have "a few acres with warehouses" as stated. the guys from florida!
Tip for consumers: My tip?? AVOID AT ALL COSTS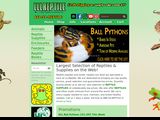 LLLReptile
I know a lot of people around dont like them but I had a good experience with them when I got a python and a corn three years ago. They were packaged appropriately, though a bit dehydrated but that was the carriers fault not theirs! They settled in quickly and are still doing wonderful. The corn I got is the calmest snake ive ever owned! Though I didnt contact customer care (had no reason to!) I would expect them to be very knowledgeable and professional. I may not purchase from them again, simply because of preference of resources, but it shouldnt stop you!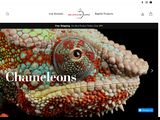 BigAppleHerp
They are a bit pricey but you know what they say, you pay for what you get. I got my VERY first snake from them. They are very helpful and answered all my questions and concerns. They package their animals very well and and offer such a great variety of exotics. Ive also gotten many cages from them, all great quality for the prices. I hope to do more business with them in the future.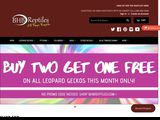 BHBReptiles
These guys are amazing. I purchased a few corns from them a while back, almost two years ago now. They are STILL thriving. Brian has such great customer service skills, offers amazing discounts, and really cares for the animals he sells. They all have proper caging that go above and beyond my standards. Its hard to trust people in this hobby, and hes one of the very few that I do repeat business with. He is incredibly knowledgeable about many animals and you just know hes not only in it for money. Hes in it because of his passion for animals. They pack their animals very well!! Probably the best ive seen yet! I plan on purchasing more from them very soon!
Snakes at Sunset
First off, this Mike guy is an arrogant d!ck!!!!! They provide TERRIBLE customer service and treat everyone like they're scammers out to screw them over from the beginning. He talks to you like you're bothering him and he wants to keep his answers short as if he wants to go as soon as possible. He is incredibly rude to top it off. They have very poor communication. He never called to discuss a delivery date and NEVER sent me a tracking number. I emailed and asked for a tracking number, to ensure I would be home but he never even bothered replying to me. He does NOT care about the animals he sells AT ALL. He basically called me a liar even after I sent him photos of my snake, he acted like I was only out to get my money back! I don't care about the 100+$ they basically stole. He can keep it, because with the reputation hes gaining online, he'll need it when he goes out of business. He said my snake looked "alive" so I called a TRUSTED local breeder and asked if he would come by and take a look (telling him just keep the money and basically ending the conversation), after all i brought the snake because I wanted it. If there was a chance of saving it, i DEFINITELY wouldn't have sent it back to those people. He replied like I was lying and just wanted money back even though i told him just keep it!? Im not him, I couldnt care less about the money, Im just hoping my snake DOES turn out okay. If that was the case I would have still left very positive feedback but his attitude and service made me write this review. Ive never had a transaction go so horrible, and I own many different species of snakes purchased from MANY resources. Never again will I order from these INCOMPETENT, RUDE people. I suggest you pay just a bit extra and purchase from BHB Reptiles, BigAppleHerp, or Don Soderberg. They are amazing and truly care about their animals. This man needs to realize not everyone is trying to scam his so called company, because thats NO way to get returning customers. He should also work on his people skills because they are terrible! He has this "Im blunt, you must earn my respect attitude" you need to show respect to earn it!!!
Tip for consumers: -Do research well! ALWAYS read reviews before jumping into anything it will save you so much trouble. paying more is worth QUALITY SERVICE!
B hasn't received any thanks yous.
B doesn't have any fans yet.
B isn't following anybody yet.