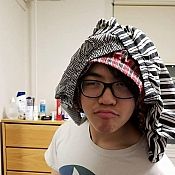 Anh T.
11

Reviews

15

Helpful Votes

1

Thank You
Experience: Clothing & Fashion, Computers & Technology, Jobs
Member since May 2018
Reviews

11

First to Review

0

Votes

15

Very Helpful

14

Funny

0

Fraud Buster

1

Great Find

0

Well Said

0

Thank Yous

1

Fans

0

Profile Views

934
About Me
College student. Art major. Broke most of the time.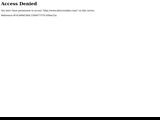 Abercrombie&Fitch
My body's quite wide and short, so I often fit size XS in length but more of an S in width. So far, Abercrombie is the only brand that offers button front shirt that perfectly fit me. Their other stuff (I buy mostly sweaters and heavy jackets from them) are great too, even though the design and sewing can at times be less than perfect.

I order mostly online, and they have clearance sales that drop the price of shirts to about 10-20 bucks and of sweaters and jackets to about 30 bucks. Not bad at all for the quality.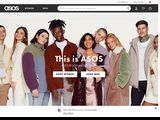 ASOS
Reading other people's reviews for ASOS, I think the best way to describe it is that it's a hit or miss kind of business. I live in Maine and has never had any problem ordering anything from them. Return is always free, so I allow myself the luxury of ordering more than I would normally, trying them on, and returning what I don't like. Admittedly the quality of their stuff isn't the highest, and I don't expect anything I buy from them to last long. However, for about $10 a piece, when they're on sale, ASOS is a good site for a college student like myself.
Hollister Co.
Half of my closet is Hollister and Abercrombie stuff, and I have never had a bad experience. I remember this one time I purchased a pair of jeans on sale that I really liked, but they were too big. I was afraid if I sent the pants back for an exchange, they would run out of stock by the time my request would be processed (it usually takes 2-3 weeks). So, I contacted customer service and asked if i could reorder the pants and have them pay for shipping, since it would essentially be an exchange. Surprisingly they said yes! There was this other time when they removed the "Online chat" button from their online store, and I left a message saying I'd love it back. Some days later it was back! Often times while browsing Hollister's online store I would have questions about sizing and stuff, and customer service always answered my questions in the most respectful and timely manner.

Overall, great company. Beware though, their short sleeved shirts fit weird :)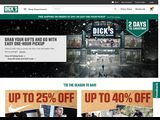 Dick's Sporting Goods
I would give D*ck's a five star, considering the fantastic experience I've had, but they still need lots of improvement, hence the four star rating.

I ordered a pair of Power Block dumbbells with a promotion for about $280, which was a fantastic deal when there was this other promotion of buy $100 get $25 back (that would be fulfilled by them sending out a code after the qualifying purchase had been made). I didn't received the promotion code, so I contacted customer service and was told because I had used the first promotion for my dumbbells, I wouldn't receive the code for the second one, which was surprising to me because nowhere on the site did it say that. Nevertheless, I later received the code and bought a pair of Nike for only $25. Overall happy experience, since everything I ordered from them was perfect. Regardless, there is room for improvement. Customer service should know more about D*ck's own promotion program. They were very helpful and respectful though. Also my Nike shoes were shipped without their box, which was a bummer since I'd like to keep it to store my shoes. Other than that, great service.
Dell
I ordered a Dell laptop in the US for a relative in Vietnam, and was unaware that without changing the owner of the laptop and basically re-registering the item for my relative, the warranty would be invalid in Vietnam (funny how a smaller company like Acer has international warranty). Anyway, fast forward 11 months and the laptop stopped working; the relative was told there was a problem with the hard drive, and it would cost almost as much as the laptop itself to repair it. I decided to request for a change in ownership, and did not receive any confirmation or notification about my request, even though I followed every step given by a Dell customer service representative. Near the end of the warranty, and about a month after my then repeated requests, I received an email from this person who supposedly works for Dell, and the only thing he said was "Would you like to extend your warranty?", which should be quite obvious that you'd have to pay some hefty amount.
Aside from the fact that this laptop broke within 11 months, the other one I bought is slow to the point of near uselessness, even though it was advertised to work smoothly with Windows 10. An XPS 13 I bought, while having a decent (not great) screen, is also slow and can in no way compete with an Apple laptop, which is what the XPS is built to compete with.
I'm happily using an Acer Aspire now, and it's been running consistently without any problem. This one time there was a small issue with the screen, and Acer offered to replace the whole screen for free, and even paid for the shipping label. That, I think, is a company you want to trust. Not Dell.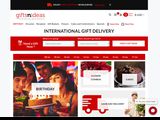 GiftsnIdeas
Don't. Just don't.

They didn't send me an order confirmation, so I contacted one of their representatives. The person said my order number (which appears on Paypal's payment confirmation email) was wrong, and gave me another number. I then asked if I could receive an order confirmation email, which was left unanswered. I then requested an order confirmation, which was also ignored. I have now requested a payment dispute on Paypal, and hopefully will receive my money back.

In short, just don't.
Aeropostale
So I ordered an Aeropostale shirt online, and it turned out to run very small. I thought, well, no big deal, I'd just bring it to the store and return it. Apparently, because I had paid for the shirt with my Paypal account, I simply cannot be refunded (which sounded absurd because EVERY other clothing brand I buy from have been find with Paypal). I was told by the cashier that I could return exchange the shirt for an item of equal or lower price. She didn't even offer the option of getting a gift card instead of money. Overall, frustrating situation.

I'd still recommend the brand though. If you know your size, you can wait for their massive sale ($10 for shirts, $20 for jackets and pants, free shipping, what's not to love). However, just for the sake of my horrible experience, I'll still leave this brand a one star.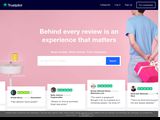 Trustpilot
I posted a negative review of myperfectresume.com after being taken advantage of and lied to by this business. My review stayed on Trustpilot for three weeks while the business tried to sweet talk me into changing my opinion, and when they failed, the review was quickly taken down. The reason was that it contained the words "sleazy" and "scam", which according to Trustpilot may cause offense or otherwise break the laws. Judge for yourself if their statement may be true.

The other point they mentioned as a reason for removing my review was that I didn't provide my information to verify it. This is simply untrue, because in the previous email I received from Trustpilot for the same reason, I have given them the account number and order number. The fact that my information was simply forgotten or misteriously discarded as fake really suggests Trustpilot is engaging in some kind of shady review control in favor of this business, which may explain the staggering number of generic one liner positive reviews it has, from accounts that have posted only one review (bot accounts).
9GAG
The title of this review should say everything you need to know about this site. Being a loyal user for about 6 years now, I watched 9gag turn from a funny site with a genuine community to a sh*t show of stolen pictures and videos, radically political or otherwise extremely racist or homophobic posts. It's like Instagram and Tumblr, but made for right wing nutjobs (and this comes from a right-leaning person). There are no efforts whatsoever coming from the moderators (who I doubt even exist) to fix this mess, and as a result the site is now a disgusting nest of toxicity. You know what, I quit. 9gag can rot as far as I'm concerned now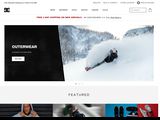 DC Shoes
Note: This review was originally posted on Trustpilot on Monday, August 21, 2017.

Bought a pair of Peary boots and they ripped after 4 months of use. Contacted DC and was given a $100 gift card (code only, no actual card) as a replacement. Later I did some research and found out they messed up all Peary boots and had to recall most of them, but for some reason I was never contacted. Used the gift card code to make an order, including a $30 pair of shoes. Shoes never arrived, so after 3 weeks I emailed customer service and was told they ran out of stock. Checked their site and the shoes were still in stock. I emailed them asking for my gift card to be refunded, and they kept saying they would do it but it never happened. I contacted multiple people, always got the same answer. Fast forward another three weeks, no refund, so I contacted them again and this time was promised an actual card sent to my address. I never got my card either.

This happened a year ago, and at that time I think I've talked to everyone in charge of customer service at DC, so I just let it go. Haven't bought anything DC for a year, but I'd like to leave this review here so others can see it.

Also the shoes quality has gone downhill compared to 5 years ago when I was in high school. The sizing is weird. My last pair (a Heathrow pair) had no traction at all, and looked extremely beaten after only a year of minimal use.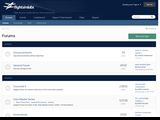 Flightsimlabs
Quote from Sidalpha's video on Youtube: "FlightSimLabs, the Developers that were found to be deliberately making use of malware as a form of DRM, are back at it again with an executable file that can be used to bypass UAC in an interesting way. As a result of the public backlash over this, the Developers have threatened the Flight Sim Subreddit Moderators with a defamation lawsuit and have also attempted to get peoples personal information from the site fselite.net in order to make additional legal threats against commenters on that site."

Checkout r/flightsim or /watch?v=v6gu8HCMrTo for more information.
Anh Has Received
1

Thank You
Anh doesn't have any fans yet.
Anh isn't following anybody yet.