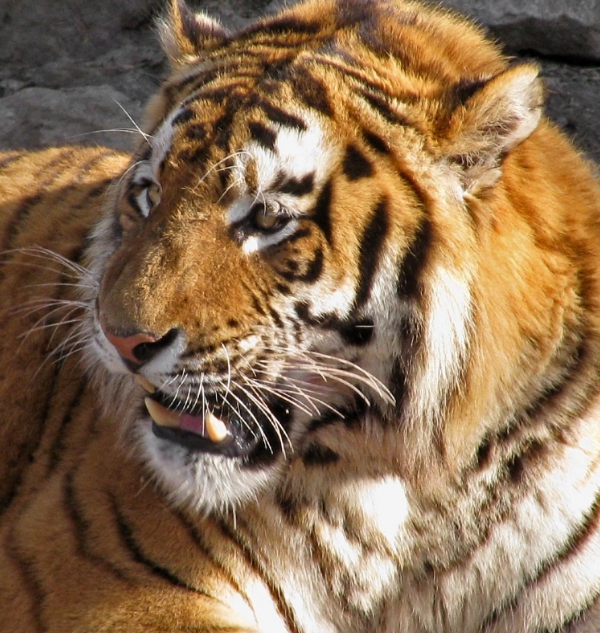 Kristin G.
6

Reviews

10

Helpful Votes

0

Thank Yous
Experience: Clothing & Fashion, Entertainment, Computers & Technology
Member since April 2016
Reviews

6

First to Review

0

Votes

10

Very Helpful

10

Funny

0

Fraud Buster

0

Great Find

0

Well Said

0

Thank Yous

0

Fans

0

Profile Views

616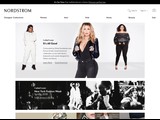 Nordstrom
I've got a demanding full time job and often don't have a lot time to visit malls/stores to try on clothes/shoes. I do a lot of my shopping online at places like Zappos, Amazon and Nordstrom. Usually, if i can't what want, or in the size I need from of these sites, I find it on one or the other listed here. I usually start on Nordstroms.com because they price-match, have free shipping/returns and their clothing options are relevant and current. My frequent issue with their site is that I can't always find my size available and don't usually want to wait for it to be back in stock in a few weeks, so I turn to Zappos/Amazon, who usually have what I want and for the same price. I also enjoy the reviews on Norstroms.com, they really help me with my buying confidence and decisions. I have never had an ill-experience shopping Nordtroms' site, and love that the quality of their products are always great, and their customer service is always prompt and so friendly.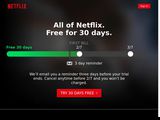 Netflix
I was never a big fan of paying for cable, especially since I'm not home long enough to take in more than 1-2 hours a day of tv. For the most part I just kept the tv on so the house wasn't dead-quiet and I didn't feel so alone when my husband wasn't home. He introduced me to Netflix when we got married, and I am so glad he did! We cancelled the expensive cable bill and only pay $8 a month for some REALLY GOOD shows! We have actually bonded with more closely with friends and family through the series of shows Netflix has to offer. Love the variety, love that there is no commercials and that we can take it wherever we go (mobile app) and laptops. Between our amazon prime shows and Netflix, we never feel like we missing cable tv or the $100 bill we used to pay! Highly recommend it, get it now!!!!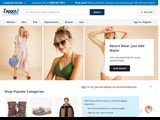 Zappos
I have always been a Zappos shoe-shopping kind of girl. What's not to love about going online, not having to try on anything, not having to wait in lines and having shoes show up at your door within a DAY or TWO!? What, they don't fit right or just don't suit your fancy, no worries - send them back for FREE! I had a poor shipping experience with them once about 5 years, where they accidentally shipped the wrong pair of shoes to me 3 TIMES before finally getting the shoe model and size correct to what was ordered. It turned out being a barcode issue in their plant - boxes were mislabeled with incorrect SKUS and the wrong item was accidentally being re-picked an re-shipped in error repeatedly. It really wasn't a painful experience bc this company has the BEST customer service I have ever experienced online. Agents called and emailed me about the status of my order every step of the way, their emails are fun and made me laugh and I really didn't mind the hassle bc they took the time to take care of me. I ended up scoring VIP status through this experience which has allowed me to be part of a 1-day free shipping club which I absolutely LOVE. Best part of Zappo's these days is that they don't just sell shoes, they sell clothes and all kind of other great merch which has allowed me to find the majority of my attire on Zappos or amazon. Thanks Zappo's, you've made my life so much easier. :)
Amazon
Totally worth the annual PRIME membership fees. I love amazon for all our household needs, clothing, shoes, food, hair care products, party decor, last minute gifts, holiday shopping, tv shows and on-demand movies and so much more. Can't beat the prime shipping offers and FREE returns if the items don't fit or just aren't what you expected. I recommend Amazon to EVERYONE.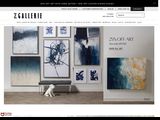 Z Gallerie
I love visiting Zgallerie to check out their framed art and canvass painting offerings. Great variety and unique designs. I recently purchased some art online for an executive suite at our new office. The order was easy to place, and the art was shipped in great condition very quickly. I was nervous to spend a couple hundred dollars online for a triptych painting I couldn't physically see in person, but when it arrived, I was pleasantly surprised with the quality and the condition - looked just like the photo online. I would recommend purchasing online from this company, and look forward to shopping with them again. Thanks Zgallerie!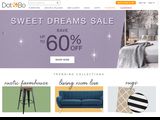 Dot & Bo
*long review ahead
Beautiful website and email marketing - not gonna lie, I was attracted to this company through their online ads and easy to shop website. Their product offering is large, on-trend and desirable for any office or home. Their pricing is high - but their pretty photos in their ads really persuade you that the product is a MUST HAVE. I have had two experiences with Dot & Bo. The first wasn't bad - in fact pretty ordinary. I bought two items, but received an email that one was on backorder so I logged into my order and cancelled that item as it wasn't worth the wait. Their site is a bit clunky to maneuver through your account info and make edits to orders. It was rather difficult to contact customer service as there isn't a phone number or email address easy to find to get help with online orders. Also, it can take days to get a response. But the order was cancelled with no drama. When I received the other item, I actually received a duplicate in the mail a few weeks later. Being an honest customer, I sent it back - and they paid the return shipping to get it back.

That experience convinced me that these guys at Dot & Bo weren't so bad to work with, so I considered them for some expensive office furniture for the president of my company's executive office. A local architect in town also gave high praise about this company's furniture so I jumped online and purchased $3,200 worth of furniture (credenza and bookshelf). That was over 2 months ago...and no delivery in site. When I ordered the furniture I was given a tentative ETA which was about 4 weeks ago. When I contacted Dot Bo about the late delivery they had no explanation except that the freight shipping company they use has confirmed it's 'en route' and there may have been delays. They couldn't give me a location or ETA. I also haven't received any updates on any of the tracking of this package via email - I have had to log in to find them myself as DotBo knows nothing. I tracked the packages myself online and those details too are so obscure, I am beginning to believe the furniture isn't really en route at all. I live in Utah and the tracking shows it was in Virginia 6 weeks ago...sorry, even the slowest of boats, trains, trucks... bicycle would've had that furniture to our office by now. I think the most insulting part about this entire flubbed order is that I paid $480 for shipping and a mandatory $200 for 'white glove service' which apparently means the delivery guys will unwrap the boxes and assemble the furniture themselves - I'm having serious doubts they'll actually be wearing white gloves...just as much as I am that this furniture actually exists and is really on its way to me. Every time I have contacted customer service for more info, they tell me they know nothing and that'll I need to just wait it out. It is Dot&Bo's responsibility as the seller to provide their customers with accurate info about product that was purchased - I am starting to feel robbed and pretty stupid for making such a large purchase online, especially for the president of our company who is starting to get a little bit more than upset that it's taken 8 weeks to see some furniture in his office. I hope Dot&Bo delivers soon, in the mean time, I would HIGHLY recommend NOT spending your money on their furniture, I am finding it hard to believe it'll all be worth the wait. Other reviews have stated they aren't really sure this company really in fact has the product they are selling online, I would second that opinion - my guess is this furniture really isn't in their possession when it's offered for sale online (why else would it take this long?), I think I am currently waiting for some little kids in a 3rd world country to assemble the parts to my order...as soon as the trees are mature enough to be chopped down and processed into wood planks to be made into expensive furniture.

Stand by for an update, I will leave one when the furniture arrives, white gloves and all.

*** UPDATE! SHIPMENT FINALLY ARRIVED! (10 WEEKS AFTER PURCHASE DATE)
On 5/6/16 my order of a bookshelf and credenza FINALLY arrived (was ordered in Feb.)
The Williamsburg Sideboard and the Soren Bookcase arrived and were removed from the delivery truck with care. The 3 gentleman that unloaded the items carefully removed them and wheeled them through our company's lobby for my inspection upon arrival before taking them to our executive's suite. The Soren bookcase was loaded into the elevator carefully, and unwrapped from it's packing blanket and plastic wrap once it was wheeled into the office-space. At that time, the three deliveryman, myself and a coworker noticed the bottom facing shelf of the bookshelf had a deep horizontal gash cut through the wood. It looked as if a packing knife had been slid across the entire facing and gouged the wood deeply. This damage did not take place at time of delivery as the men who unwrapped it did not use blades when unwrapping on site. The damage did not warrant delivery refusal, however was very discouraging to discover as we had been waiting 10 long weeks for this delivery.

The bigger problem we experienced with this delivery was that of the Williamsburg Sideboard. That item arrived in physically fine condition, unfortunately in the incorrect finish resembling no likeness to what we ordered online. The coloring of the wood panels and drawers/doors looked NOTHING like the photos shown online. The description of the product does say 'reclaimed wood' but does not note EXTREME VARIANCES in colors/stains of the wood. The photo on the website http://www.dotandbo.com/collections/an-equestrian-farmhouse/40857-williamsburg-sideboard clearly depicts very intentional colorations of the 4 drawers - each drawer facing is a dedicated color (orange, brown, light brown and dark brown) same with the door panels and shelves which is why we bought this piece as it matched the coloring of walls and accent furniture in the space. The top and side panels of the item online show a uniformly staining of the large panels with dark wood - there is no noticeable pattern of various wood grains. What we received was a very vibrant almost zebra-striping of the wood in a very intense contrasting horizontal wood pattern, not anything close to what is pictured on the website. This was very falsely represented online and we were so very disappointed to have this delivered this way after waiting so very long to get it for the President of our company. Sadly, I had to refuse delivery. (photos attached). What a mess this entire order has been from start to finish. It took 4 customer service reps via email, before I stumbled across a VERY HELPFUL customer service rep named Rachel. By the way, I only got her by calling the phone number for Dot&Bo, which was hard to find (800) 693-9937), and when I called it just refers you to their website for help. However, if you go through the prompts during business hours, you can land on a line that someone does answer and eventually passes your call to a service rep. Be patient - this took me several attempts before I got a live person. Anyway, Rachel was a gem. She really cared about my issues and assured me this would be resolved. She asked that I email photos of the furniture and assured me a refund would take place for the sideboard, as well as a refund for the shipping. In addition, I was given a discount on the damaged bookcase I kept. The refunds were issued within a week of my conversation with Rachel, as promised. It was interesting to find out from an earlier rep. that my furniture was taking so long to arrive bc it was being assembled out of the country - over seas- and delivery is very hard to track when out of the country. However, my tracking # showed it sitting at delivery center in Virginia for at least 3 weeks, before sitting in Louisiana another 2+ weeks. Rachel told me the furniture was assembled in CANADA.... not sure what the talk about it being shipped from overseas was all about....oy vey.

To summarize, never, have I ever experienced such a horrible online buying experience. It's a shame because Dot&Bo does appear to offer some really nice items for homes/offices - however, I am now fully convinced they actually have any control of the items they sell - nor do they appear to have them in stock at the time of sale. This all seems very fishy to me. The product descriptions are misleading and dishonest to paying customers as well. It's no wonder there are so many horrible reviews about the company online and with the BBB. I hope they can get these procurement and shipping issues resolved soon for the sake of their company..but more so for the sake of their paying customers.
Tip for consumers: Read the descriptions CAREFULLY before ordering. Review the photos even more carefully - be sure you know what you are ordering before processing the order. Don't expect quick delivery, or CORRECT delivery. If you do contact customer service, be sure to get a direct extension for the rep. helping you or you will never be in touch with this rep again and you will have to start all over with your customer service issue. Large furniture is delivered via MXD Group. Their tracking is HORRIBLE. Good l
Kristin Has Earned
10

Votes
Kristin hasn't received any thanks yous.
Kristin doesn't have any fans yet.
Kristin isn't following anybody yet.
Similar Reviewers on Sitejabber
If you need a return they wait until the two week limit is up. Then you are stuck. If you persist...