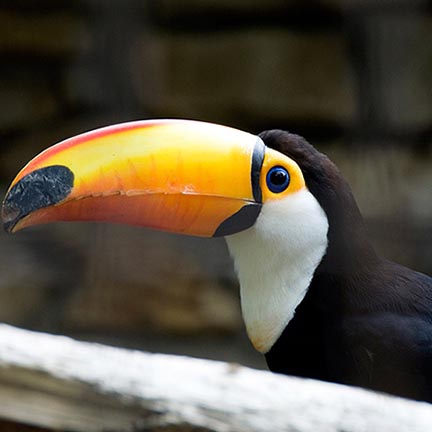 Kelly"Kelly" D.
14

Reviews

19

Helpful Votes

1

Thank You
Experience: Business, Jobs, Shopping
Member since April 2017
Reviews

14

First to Review

4

Votes

19

Very Helpful

19

Funny

0

Fraud Buster

0

Great Find

0

Well Said

0

Thank Yous

1

Fans

0

Profile Views

305
About Me
I am a female in my early 50's and a widow. I live in New Jersey.
How I Can Help
I belong to over 15 survey sites and since I don't work outside of my home, I consider the 8 to 10 hours a day working on survey sites my job. I make pretty good money every month. I know the good survey sites that pay and the sites to stay away from. (stay away from Univox and go to Offernation).
Interests
I enjoy the survey sites. Since this is the way I make money, I will add more reviews soon.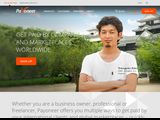 Payoneer
I spoke to a rep this morning for help. She had to be the nicest, and funny, rep I have ever dealt with. If more reps had a personality like she did, businesses would be better off!

image coming soon
Product Report Card
I am upset. Very upset. After a VERY long time of taking surveys, I FINALLY reached $25 to cash out to Paypal. So I cashed out and even got the confirmation message that said I will gget my Paypal reward in 72 hours. Well 72 hours do go by and I get a message saying Sorry, they no longer offer Paypal anymore and need to verify my address to send me a check! Wait, what? They just sent me a confirmation email saying I will get the money in my Paypal account in 72 hours!!! Now, all of a sudden at the EXACT same time I get that message, I then get a message they need to send me a check because they DON'T offer Paypal anymore!!!! Well, I had to verify my address, I wanted my hard earned money! I get a few emails thanking me and saying check is on its way. It took 15 days!! for me to get that check! A lot longer than 72 hours!!!! Anyway, it took me so long to get to the $25.00, that now I know this site is not a priority for me anymore. I will stick to the sites that actually DO pay through Paypal and you only need $10.00 to cash out. I am still annoyed.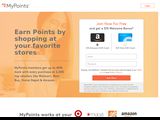 MyPoints
I have been a longtime member of this survey site, mostly due to it is a fun site, generous points given and many ways to make money. I have cashed out numerous times.
I had to contact the Support Team because after I finished, completely finished a long, high paying survey and got the thank you for completing this survey message, I did NOT get my points credited. I only got the 5 disqualified points for being disqualified. This made me very angry as I did qualify, took the 20 minute survey and even got the Thank You message!!! I felt like the survey got all my answers, but just didn't want to pay. I know that it was not My Points fault, they don't get paid either if I don't, but due to it paying a lot of points, and I did pass it, I had to reach out to the Support Team. They did at first send my their automated response, like every other site also does saying they are not in control of the surveys not paying and they don't get paid either, etc., I sent them another message how unfair that is and how unhappy I was.
Then they sent me a very nice email saying they awarded me my points and that they were sorry I was inconvenienced. Wow! What other site is this generous? They credited me the full amount and I didn't have to wait long. This is one of the reasons that I highly recommend this survey site. They do care about their members and that is rare in the survey world, as I am registered with over 13 other sites. You can't go wrong with MyPoints and I hope they read this to know that I am very happy with them.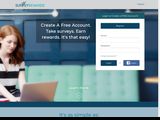 SurveyRewardz
I seriously recommend this survey site. It only is for surveys. No offers to try, no gimmicks, no lies, no sign-ups, just surveys. Period. They send you surveys based on your profile, that most likely you will qualify for the survey. This site is honest. It pays by Paypal too, although it can take up to a week, which is the only drawback on this site. Their Customer Support Team is one of the friendliest I have ever encountered. They actually say please and thank you. They also get back to you very fast and will bend over backwards to help you. They should be a role model on how Customer Support Teams should act. You will always get an honest answer back. Try this survey site, you will be very happy you did. I know I am. A great site to make some money. Oh, you can cash out with a dollar!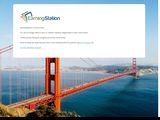 EarningStation
I am annoyed, angry and frustrated!! This is the ONLY site I belong to that makes you wait 30 days to credit your account for signing up for an offer that THEY sent you! This is the 3rd time this has happened to me with this site. They actually emailed me and wanted proof or a snapshot proving I signed up for 2 of their offers! I think this is their way of scamming me into not paying me. They owe me $6.00 for one offer and $1.50 for another offer. I should have been credited as soon as I confirmed my email from both offers. This is how it is done on legitimate survey sites. I am so offended that they think I am lying and have the nerve to email me and ask me for proof I signed up for the offers. Again, no other site has treated me this way and I belong to about 15 survey sites. So people, if you must join Earning Station, be very careful of signing up for offers. Unless you want to be offended and angry, like I am. I hope this review helps alot of people.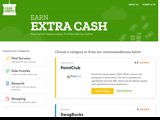 CashCrate
I am a good standing member who is extremely unhappy. I am trying to login. It is the captcha screen that has problems, not me. I click on the correct squares, and it still keeps giving me 25 more screens to click on the correct squares until it tells me to "try again later". This irritates me so much. Every day, I have to think to myself, will I be able to login or not.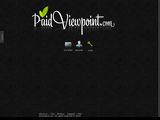 PaidViewpoint
Don't bother with this site. Even though you only need $15.00 to cash out, you wont get surveys anymore when you reach $10.00. I am at $10.58, I check my dashboard daily, but haven't gotten a survey in months. They say to be patient, surveys will come. When? In 6 months? Something is really not right here. They get your hopes up when you get close, and then everything stops. Sounds just like Univox. We all know that site is not worth it either. Very disappointed.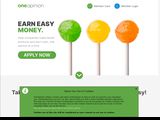 OneOpinion
I have been a member for a few years and am always amazed at their Support Team. They are truly the friendliest, most helpful, quick and fair support staff of any survey site out there. Other survey sites could definitely learn from One Opinion. In fact today I had a problem with a survey I completed on Survey Junkie. I finished a survey from Sample Cube, that always has technical issues and are known for not reverting back to the site so you will get credited. I got the smiley face and Thank You note at end of survey, and it wouldn't revert back to Survey Junkie so I could be credited my 120 points. I spent over 20 minutes taking the survey. Anyway, the support team at Survey Junkie basically told me they could not help me. More like they would not help me. They were not nice either about it. This made me think about One Opinion. I sat there this morning wishing I was dealing with One Opinion support team and not Survey Junkie. If there is ever a technical issue, especially when it isn't your fault, and even if it was, One Opinion will respond in a courteous manner and will go out of their way to keep a member happy. They will help you immediately. There was another site I had to email 26 times before I got a reply. Not One Opinion. They get back to you fast. I really wish other sites would be as great as One Opinions support team. Give One Opinion a try. You cash out to Paypal extremely fast too once you get to $25.00, which you also get to pretty quickly. You just can't go wrong with One Opinion.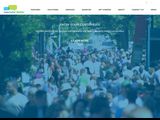 icanmakeitbetter
I have done a few projects/surveys from this company (also called The Imagination Studio) and always got paid. I have done $2 and $5 projects and got paid. But, on July 20, 2017, I completed a $7 project. I waited and waited and waited, but never got paid. They did respond 3 times to my emails, ranging from they are still working on payments, having technical problems, to they sent me my payment and to check my Spam folder. Really? Which answer do I believe? Anyway, I checked spam, it was not there. So now it is September 10th and I am still waiting for my payment. I have sent over 25 emails to them, to no avail. Then just the other day I do get an e-mail from them inviting me to do a $5 project! Why would I complete this project when they couldnt pay me for my last project or respond with just one answer. I mean, it is only $7, but I did put in the time and effort to finish the project. I just want to be paid. I am insulted, and now I am skeptical of this company.
American Consumer Opinion
I have been a member for a while at this survey site ACOP (American Consumer Opinion). If you tried to answer a screener survey but you were disqualified, you would get at least 5 points or an entry into their monthly drawing for a $100 Amazon gift card. I always got the 5 points. Nowhere on my Dashboard did it say I had an entry for the drawing.
Then I kept trying surveys and since July 14 I stopped getting the 5 points for answering screener surveys but not qualifying. I emailed support back and forth all the survey #'s I tried but didn't get my 5 points.
I finally found out this first week of August that they too are no longer giving 5 points for just trying. Seems a lot of companies are doing away with this.
Well to my amazement, I received an email that I am the winner of the $100 Amazon gift card!!!!!
You need 1200 points minimum to cash out to Paypal. It is hard to pass a survey on this site so I would rather win the $100! which I did! I am 200 points away from the $10.00, but am glad I got the $100 Amazon card!
Support is very good on this site too. They are very helpful on explaining things. I can't wait to get my $100 Amazon card next week!
You never know, maybe I will win next month too!
They do send alot of survey invites, give it a try!

Offernation
This site is unbelievably fantastic.. I make money so fast every day on this site and since there are so many ways to make money AND you don't have to buy anything to make money. It is so easy on this site. Also from reading the daily posts, a lot of other people are making money to.

They send your money to PayPal in a matter of minutes. You only need a minimum of $1.00 to cash out! It doesn't get any better than this site. There is just so many ways to choose from to make money here. More people really need to sign up. You will be so happy!!!!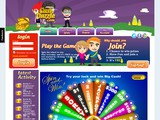 CashDazzle
I just joined this site and am making money fast! They have a money wheel also similar to casualgamingbrands.com, which is their sister site. Complete tasks or watch videos or take a survey for a certain amount of spins on the wheel. The money wheel pays .02 to $350 and a progressive jackpot to win. This site is so different and ALOT OF FUN! Cash out at only $20!!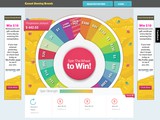 Casualgamingbrands
This site is one of the most fun I have ever had on a site. Just not your typical only take surveys site. It has a money wheel you get to spin every time you complete a task, watch a video, or take a survey. The money wheel pays between 05. and $300 plus there is a progressive jackpot on the wheel. Try this site. You will be happy you did! Accumulate $20 from spinning the wheel and cash out!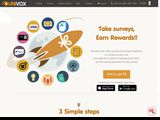 Univox
This site has so many technical glitches now since they tried to revamp their site that I have not gotten a survey for 3 weeks and all I read about now on their site is the same fomplaints by members not getting surveys or getting paid for the surveys they took. The say if I update my profile I will get surveys. My profile has not changed since they revamped their site so their reply makes no sense. I went from getting 20 survey invites to none since they changed their rules. No longer worth it. I will keep trying at cashdazzle.com. At least there I have fun and make money no matter what my profile says and I dont have to wait for surveys. Bye Univox.
Kelly Has Earned
19

Votes
Kelly Has Received
1

Thank You
Kelly doesn't have any fans yet.
Kelly isn't following anybody yet.
Similar Reviewers on Sitejabber
Has been working well for me, I hope my ID which is now uploaded twice does solve this ongoing...