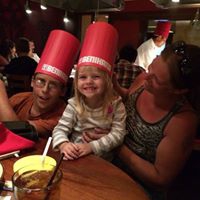 Kassandra M.
10

Reviews

7

Helpful Votes

0

Thank Yous
Experience: Clothing & Fashion, Food & Drink, Beauty
Member since November 2015
Reviews

10

First to Review

2

Votes

7

Very Helpful

6

Funny

0

Fraud Buster

0

Great Find

0

Well Said

1

Thank Yous

0

Fans

0

Profile Views

891
PapaJohns
I order pizza from papa John's like ever two weeks. It's an easy Sunday dinner after a busy weekend. I have never had issues. On this past Sunday I was tracking the pizza like I always do and I noticed that at 606 it was out for delivery. 30 minutes later we called the store because it still hadn't arrived. I stead of being polite the manager was a jerk. Blamed us on the mix up. I said we get pizza delivered every other week drivers have never had issues. He refused to make it right and as we were talking to the manager the driver pulled right up to our place. 45 minutes after he started delivering. Ridiculous
OliveGarden
On October 14th I had a party of 10 go to olive garden for my daughters birthday. They had 2 servers helping our table but it was more like 1. One would take all the orders the other would bring them to the table. It started off with the seating.
We got there knowing we would wait for a table with a large group. They didnt tell us half the party had to arrive be fore they would seat us. Only after they seated a party of 7 20 minutes after we arrived did we learn this.
They waitresses took our drink order and got us incorrect drinks. After that they took our food orders and wrote my order down wrong. Instead of fixing it (I ordered the unlimited pasta) they showed me what she wrote down. I left it alone. I wanted a second bowl but after they served our food my drink never got refilled and they never came back. We had to ask other servers for to go boxes. And then we had to ask other servers to get our bill split correctly. It was very disappointing. I have had questionable service before but I have never felt like an annoyance or a nuisance at the restaurant that my daughter insists on going to at least once a month.
I will seriously reconsider going there anytime in the near future. I get better service from our fast food places.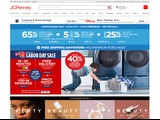 JCPenney
Recently we got my daughters portriats done at jcpenny. They were great. I ordered portraits there at the store then decided I needed a few more so was able to use the codes they provided to get more ordered at the same price online. I saved money by adding 2 additional pages then if I would have bought the 4 I wanted as extra.
The customer service was exceptional during our shoot. The photographer took the time to ensure we were happy with the different poses. She added extra props to make the event more special. The quality was great. I couldn't be happier.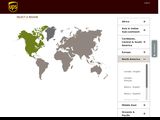 UPS
UPS has been around more then 110 years. Why then do they continue to abuse employees and the packages they service. 1 job: customer service. What do they not get employee appreciation and customer service. The shareholders care more about lining their own pockets then caring about anyone else. I would never suggest you use this company. You dont want to know what they do to the packages they get, from kicking and throwing to full time management talking about their hourly employees behind their back. I fully support UPSers going on strike 2018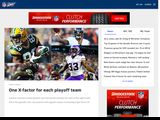 NFL.com
If I could give less than a 1 I would. Recently I purchased tickets to a NFL game. I spent a ridiculous amount of money not only to travel (because the closest team is Chicago, why California needs 3 who knows, same as Texas getting 2). Paying a crazy amount for a hotel over 300 dollars and that's just nuts. To go to the game and watch even one player kneel was super disrespectful and I wish they gave money back to the people who had to witness that atrocity. It's not enough it was 800+ for tickets. I had to witness the politics that shouldn't even ever touch the sport. Do they not make enough money? None of them ever served so they don't know the cost to lose a friend but to witness their "freedom of speech" in such a way is a disgrace to the game. You don't see rodeo contestants kneeling during the anthem. Why do over paid Neanderthals get to? I wouldn't ever go to another game because of it. I was disappointed and shocked this business has become so wide spread.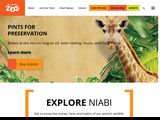 NiabiZoo
I recently took my daughter to the Niabi Zoo in coal valley il because it's close to home. It cost 8.25 per adult plus 7.25 per child. They give you a token credit for their wildlife fund of four random animals such as butterflies snakes snow leopard and frog. Awesome so the 25 cents goes to one of these animals. That we don't even have at our zoo. On top of this its 4 dollars to feed the giraffe lettuce, two dollars for the train per person 2 dollars for the carousel per person riding and 4 dollars per horse ride when they have them available (about 6 weeks). So we had to purchase two adult tickets one child three train one giraffe feeding and one carousel ride. There are no animals when you walk into the zoo about a football field away you have monkeys (2) in small enclosure. Go to the right you have the petting zoo with a handful of animals you can feed but they are rarely hungry so waste of .50 cents there. Out of the way past open exhibits is the duck pond that has been over run by Canadian geese. These things are vicious. .50 cents you get to fend off the geese and feed the ducks and fish in the pond that is so green you can not see anything. Continue back past the petting area and in the distance past an open enclosure you see giraffes. There are two, two died a year ago you don't want to know how it's tragic. Three zebras and two ostriches. Two lions 10 colobus monkeys two camels a new animal, red wolves that are never outside, an eagle, another huge exhibit that's open, four small cat cages mountain goats, a long walk to the carousel followed by a long walk past nothing toward the train and exit. Needless to say it was a lot of money for very few animals in very small cages. Not impressed at all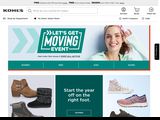 Kohl's
The first time I heard of kohls I was excited! A higher end discount store sounded amazing! Then I started looking at the sales they had and realized I wasn't really getting any discounts at all. It's the worst! I'm actually spending more money because I'm being forced to think that everything is on sale. Terrible store plus the customer service is a nightmare. If something is given as a gift and you don't get the gift receipt they only exchange it for store credit. So when I got really cute maternity clothes that never fit right no matter the size on the tag they wouldn't do anything except give me store credit :(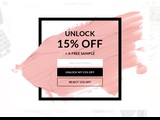 Bare Escentuals
So years ago I use to wear cheap crappy make up. Then I walked into a bare minerals store. Sure I had heard of them from tv infomercials but to go into the atmosphere and be treated like a princess. It was amazing. Unfortunately I moved away from stores and I quit wearing make up but now that my daughter is in dance I went back to the bare essentials website for help. Man the product line has seriously grown! I was lost but the website makes it so easy to purchase! Sure it's a little pricy but can you put a price on quality?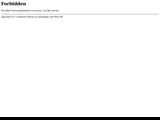 Younique
So I see people posting all the time about it works and younique and norwex. Let's face it, you shouldn't waste your time with these. For $99 you too can be on your way to financial freedom! No for $99 you get in the door. You then have to spend hundreds of dollars on marketing and product for your cash and carry stock as well as samples for people to be able to see. If it is going to be an online only business then you have to constantly spam your friends and family with posts about your new exciting business. Meanwhile, while you are pouring money into this business venture the person who recruited you is making twice as much off of you the person who recruited them makes money off of you and so on. You however have to find two people to work under you in order to move up a pay level and then find more people and more people and more people all to keep moving up but that's not all. Monthly you have to sell so much or all together you have to sell so much in order to move up or stay where you are at and if you don't sell so much in a time frame then they cancel your account as a salesperson and you have all this stuff you won't be able to give away.

Stay away from pyramid scams!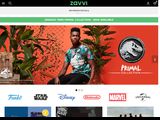 Zavvi
I ordered my daughter movies that she was soooo dying to have at home they sent them for the uk only!!! I questioned this and they refused to refund my money because I opened the product! Now I'm out all the money and I have 3 DVDs that are useless to me!!!
Kassandra Has Earned
7

Votes
Kassandra hasn't received any thanks yous.
Kassandra doesn't have any fans yet.
Kassandra isn't following anybody yet.
Similar Reviewers on Sitejabber