dd"dddddddddddddddd" d.
12

Reviews

43

Helpful Votes

0

Thank Yous
Experience: Computers & Technology, Reference, Entertainment
Member since April 2017
Reviews

12

First to Review

0

Votes

43

Very Helpful

36

Funny

1

Fraud Buster

0

Great Find

0

Well Said

6

Thank Yous

0

Fans

1

Profile Views

651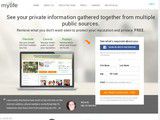 MyLife
I have personally never seen a website anywhere get this much overwhelmingly negative feedback. 166 out of the 173 reviews here are 1 star reviews, and the higher ratings seemingly being mistakes, plus another website where they have nothing but (150) 1 star reviews.

That is because the website is a scam that can destroy the lives of people who aren't even paying. They add false information about people and try to get them to pay money to see it. Of course, they charge you much more and just about all the information is fake so why bother?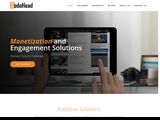 SodaHead
Sodahead was a terrible website that sold out and and went from a far-right echo chamber to a click and vote polling service for companies.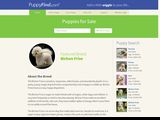 PuppyFind.com
The website does have a few legit people. This is where I got my new dog. However, you need to be very, very careful about dogs sold from puppy mills or scammers. I did hear a ton of people saying that I need to be careful about who I get a dog from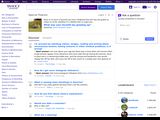 YahooAnswers
The concept of Yahoo Answers is pretty good, it is a pretty good idea. However, it has an issue with trolls, spammers, and rants.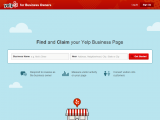 Yelp for Business Owners
Just go with Google and avoid Yelp.

Yelp will constantly call you begging for you to buy advertisements and essentially tries to extort business owners into doing so by removing positive reviews purposefully. I made the mistake of putting my business on yelp, and then I got constant calls trying to get me to buy advertisements, and I usually ignored them. I had a ton of positive reviews, and then when I finally told yelp I wasn't interested in ads, they hid all of my reviews except for a fake negative review from a competitor.
Amazon
Amazon offers pretty much anything you need. They are an excellent service for online shopping and I would highly recommend them.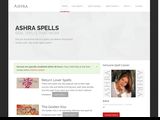 Ashra Spells
Ashraspells is a scam, simple as that. I am suprised that scams like this still exist and people still fall for them.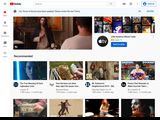 YouTube
Youtube is a great video website. Has many interesting videos, I myself have posted videos before. Just don't read the comments and you'll be ok.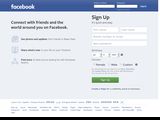 Facebook
I have seen many of my friends on facebook delete their rpofiles.

Facebook has went from a great social network to a bunch of angry political posts.

Facebook has also made it pretty clear that in their eyes, the users are just money making pawns for their executives. Facebook is one of the few large businesses that make it obvious they put business before their customers. The account deletion rampages in which they deleted many accounts simply because their purposes were entertainment or the support of animal causes. And enforces changes nobody wants, like shoving messenger down our throats.

And I am going to also criticize the authentic name policy. Facebook has an authentic name policy which is a really stupid policy. It leaves people vulnerable to stalking, harassment, etc.

Facebook so strictly enforces their authentic name policy that they even have sending them private identification information as a "security feature", required whenever you log on to a new device.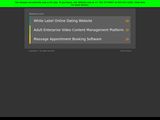 SecureInvite
Although secureinvite is now closed, it was one of many websites used by scambots on skype trying to steal your bank information. Keep in mind that there are still websites like this online. If anybody mentions webcams and says they need your ATM , credit card, etc to confirm your age or anything like that, it's a scam.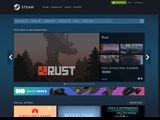 SteamPowered
Browser version of steam which I think is a great service. Lots of games to get, I've been an active user for a while.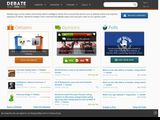 debate.org
Before we get into the community, I just want to point out that the website is poorly set up, and it will constantly give you errors when you try to access pages. The debates section is inactive, and most of the "debates" are young members holding ridiculous contests (e.g. TV Character vs TV Character, best joke, etc) and troll debates (e.g. vi_spex and crap like "morality= survival truth"), rather than serious discussion such as religion or politics. Even then, in what is meant to be serious discussion, people will troll you if they don't like what you're discussing and votebomb you because they want their friend to win a debate, and also there have also been many instances of noob sniping in the very few serious debates (when a skilled debater challenges a noob knowing they will win it.), with new debaters flooding in from the Polls and Opinions sections. The moderation team is both strict and biased. The head moderator Airmax holds a list of favorites and refuses to ban them if they break the rules. Most of those are people who voted for him before the whole Prexit drama, and this includes active bullies and trolls such as YYW and Imabench. Voting moderator whiteflame has a dictatorial voting policy, and his strict moderation has been abused to the point in which it has hurt debate quality, since people would rather win by reporting votes than with arguments, and alot of the votes he takes down are serious votes and I rarely see him taking down actual votebombs. Atleast PetersSmith takes her moderation seriously. Most of the activity on the site comes from the forums section. Important forums such as Philosophy lack activity, and it's usually the same exact group of people in more active serious forums. The most active threads are usually playful threads such as mafia games or "last comment wins!", and many users have accounts purely to spend their time in these forums. They might as well make this a redirect to mafiascum.net at this point. I will give an extra star for the few serious people left. In other words, the minimum amount of stars. I would never use this website if you wish to have serious discussion. There are many alternatives to debate.org which exist, and if you want a serious forum to discuss serious topics, then try out one. DebateIsland is a personal favorite. On an unrelated note, I wouldn't be suprised if "kibbelt C." is just one of their staff members writing a false review. And on another note, have you noticed that most of the positive reviews are from years ago? Exactly. This website was one an excellent debating forum, and now it's basically a bunch of kids lying about their age and teenagers spamming and discussing unimportant bullcrap.

This website is basically Sodahead, just stay away.
dd hasn't received any thanks yous.
dd Has
1

Fan
dd is Following
2

Users
Similar Reviewers on Sitejabber
Tried the $1 trial and next thing you know they charge me $74.95. I contacted them and they said...