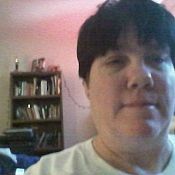 Carol"Carol" E.
12

Reviews

64

Helpful Votes

0

Thank Yous
Experience: Health, Computers & Technology, Society
Member since February 2014
Reviews

12

First to Review

8

Votes

64

Very Helpful

63

Funny

0

Fraud Buster

0

Great Find

0

Well Said

1

Thank Yous

0

Fans

0

Profile Views

1,246
About Me
I live in San Diego CA USA and I joined this because I want to help end cyber abuse and exploitation and help victims fight back. I want sites to be more aware of what happens to people who join them. We have a right and a responsibility to have a safe time online!
How I Can Help
moral support, encouragement, and having dealt with my own bad experiences online.
Interests
nature, music, writing
PissedConsumer
Not only is this website not seeming to care really about consumers it is extremely slow about password retrieval. Even after I've complained to them several times they still haven't improved that.
I also have great difficulty tolerating them sending me emails to update my reviews on their website and then when I have to reset my password I have to wait at least 20 minutes before I can get the password and log on again. So I have to review a review site; that says a lot!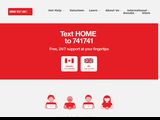 Crisis Text Line
I saw that this had some good reviews; it saved many lives however when I logged on to it it didn't seem to favor me and I was feeling pretty desperately down. I can't understand for the life of me why I wasn't able to take the benefits many others did. In fact, after that, I felt even worse. Be careful with ANY crisis line. When feeling so down the last thing we need is no answer.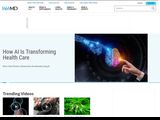 WebMD
my roommate logged on here to do a quiz and ads kept popping up and the page kept changing. also, when I tried to do a quiz, I could not understand the format.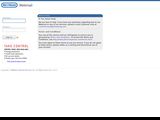 Webmail.nethere.net
When my roommate (who has been a customer of this email site since 2007 at least) tries to call their phone number, *******610 and when we try and send an email to their customer care, we get error messages and we also do not even hear a ring on their phone!
What is going on?
He has service at this site; he still gets email, but he can't talk to anyone!
WHY NOT?!
I will not refer anyone to this email service and you should not have it!
This is no service---and they charge money for it.
They used to have full customer 24 hour care, email contacts, etc., but now NOTHING!
WTF...
this is email with our hands tied behind our backs!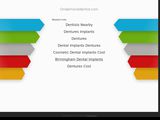 OnDemandDentist
I logged on this site to see a dentist because I am having pain that needs attention immediately; my dental appt is not until 4 days later!
Well, I called the phone number to consult someone and I got a recording that said, "This extension is not available." Extension?! I thought it was a phone number! I texted them; no answer. Said I was in pain. Nothing! I tried to do the email route; no email address or form, like they said.
what is wrong with these people here?
We are in pain! Are they toying with us? Or do they care about how out of date their site is?
sorry, but this is inexcusable and unacceptable!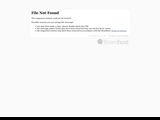 Mentalandemotionalselfhelp.boardhost
This is the only program that actually helped me.
Most self help programs either charge money, have strings attached, are cults, require you to believe a certain thing, etc.
Also, many programs use only one modality of self help or treatment, such as cbt, etc.
MESH uses 4 ways (to use singly or all 4 at once) to deal with emotional and mental issues.
This program is still new and getting started.
I have been very actively involved in getting it moving, but don't have much money, so what I can do is limited. This site also does not have an email address or phone number. You may message me by clicking on my profile-username to ask a question or you may try and "ask Carol" about this site.
thanks. :)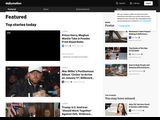 DailyMotion
I deleted my account with them today; they do not communicate with me. I tried to find out today why I was blocked by calling them (because I could not even access their site, let alone their help page!) at their New York number. They never responded---and I had spent an hour trying to get a hold of them!
I don't like Daily anymore at all.
I will find another host, besides youtube and Daily.
Youtube is better, but I need more than one host to work on my work. a plan a and b, obviously, because of these problems.
Daily, good luck trying to resolve things.
I wish you could improve your communication!
I found out my blockage was due to a DNS problem but since DM did NOT get back to me, I have fired them from my use. No longer required, DM!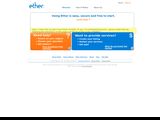 Ether
I want to work at home, giving advice online. We need jobs, my roommate and I. I signed up for this job today and right before I got listed, they wanted my credit card number for "verification". here is what they said: "To complete your Ether listing, a valid credit or debit card is required. Your card will not be charged this is for verification purposes only." I called my bank and the woman said not to sign up. So I called Ether and the rep named Andy said, "We need to verify your age. We need your credit card number". I asked them about giving them my State ID and date of birth. He goes, "No, we need your credit card number."
I then asked him to dissolve my account with them.
Don't sign up for ether. Why would they want your bank number just to verify your AGE?!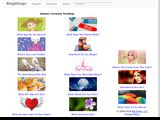 Blogthings
It is fun and enlightening. You can learn about yourself here, get insights (even though they do not claim to replace advice or counsel from a professional). Or if you are just in the mood for fun or something curious, you can log on here and simply take quizzes and just have a smile or a laugh. It is a good distraction to get your mind in a lightened state. And it is free wholesome fun. Good for when you are bored and want harmless internet fun.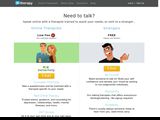 BlahTherapy
AT FIRST:

The first place where I could help others without having to have a phd. Also the first free counseling site I could find online that did not ask for your credit card number, that is if you chose to "vent to a stranger". Also, when you do this, it is anonymous and that feels very safe. I have also seen many different kinds of individuals here. I love it.

That was my FIRST impression.

Very soon, I realized that (and I am not alone) it was a place where I got continually sexually harrassed, trolled, had head games played with me, and then when I complained, I was ignored. I then got upset and expressed myself on my profile under "what's new", then someone got angry with me about it.

If you can't be yourself on a site designed to make you feel better because of fear of being lashed out at, harrassed, verbally abused and castigated, why bother here?

I have reduced the rating from a 4 to a 1!

Blah, PLEASE CHANGE YOUR WAYS! This may lead to the OPPOSITE of your original goal here. I can't come to a place to be hurt MORE! Okay?
InterPals.net
I get stonewalled, no communication after 3 to 6 messages. There is much sexual harrassment and it's basically turned into a cyber dating site, even a cyber sex site.

A friend of mine told me give them another chance this Christmas. I tried to make friends with some men and women. The women often act very abusive and catty (my experience) and the men are often married and looking for outside companionship without letting me know until we have communicated more than once.
I find that extremely disturbing.
The last person I talked to there was married with a daughter and did not write me after 5 communications. He got me all hooked on him (grooming and befriending) and then dumped me. I suspect that his wife caught him; this has happend before on another site, too.
Please try another site and be careful. Especially if you are underage.
Review update 1-19-17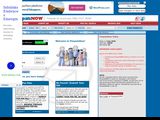 penpalsnow
Last November, I went to this website to find a penpal. I wanted a free site, as I don't have much money.

I dealt with over 20 people, all men. No women answered hardly. And the men wanted either cyber-s*x or they were rude to me. I would tell them what I wanted in a pen pal, what my interests were and what I liked and did not like.

I would get replies soliciting their penpalship and then they would only write a few times, usually until they either saw my pic (which they usually DEMANDED!) or they would stop writing after I would tell them a little more about myself. And I even asked them to make closure with me if it didn't work out.

The site claims to not have any responsibility for what happens off site. I don't see anyone misbehaving on the site, but the moment me and the penpals are off site, they think they can act however they want.

I was cyber r*ped by at least 2 men that I had met on this site. I am 40 something years old and it happens to women of ALL ages. Not right! not cool!

Psychological abuse and verbal and emotional abuse can be just as (sometimes more!) damaging as physical abuse is. Being ignored or shunned or blown off without any closure or notice can be damaging especially to a person's (someone who genuinely wants to make friends and is lonely online!) psyche!

I was damaged on this site. I wanted to make friends online and all I got was this monkey shine behavior by men who think that messing with women is fun!

I feel also that Pen Pals Now is misrepresenting themself by calling themself a pen pal site and allowing this to happen! I did not know that it was such a dangerous place. I did not give out any personal information and luckily did not get flamed or threatened. But dealing with these men left me very psychologically upset and confused! I am safe, but I am concerned about others who are more vulnerable!

Men on this site seem to think that if they can go on it for free and not pay for cyber sex or phone sex, like on Live Links, they think they can demand off site sex or they can treat someone (esp a woman) like dirt online. NOT COOL!

Please stay away from this site, esp if you are a woman or if you are a minor and do not allow your kids to go on this site unsupervised!
Carol Has Earned
64

Votes
Carol hasn't received any thanks yous.
Carol doesn't have any fans yet.
Carol isn't following anybody yet.
Similar Reviewers on Sitejabber
The site is completely garbage and allows fake reviews to damage reputation built by good...
A hothead commenter on my review leaves masked profanity and abusive language directed at me, and...