BikesDirect

reviews
,
9848 Robin Hill Ln
Dallas
,
TX
75238
,
US
Tel:
(904) 249-2453
bd4salesteam@aol.com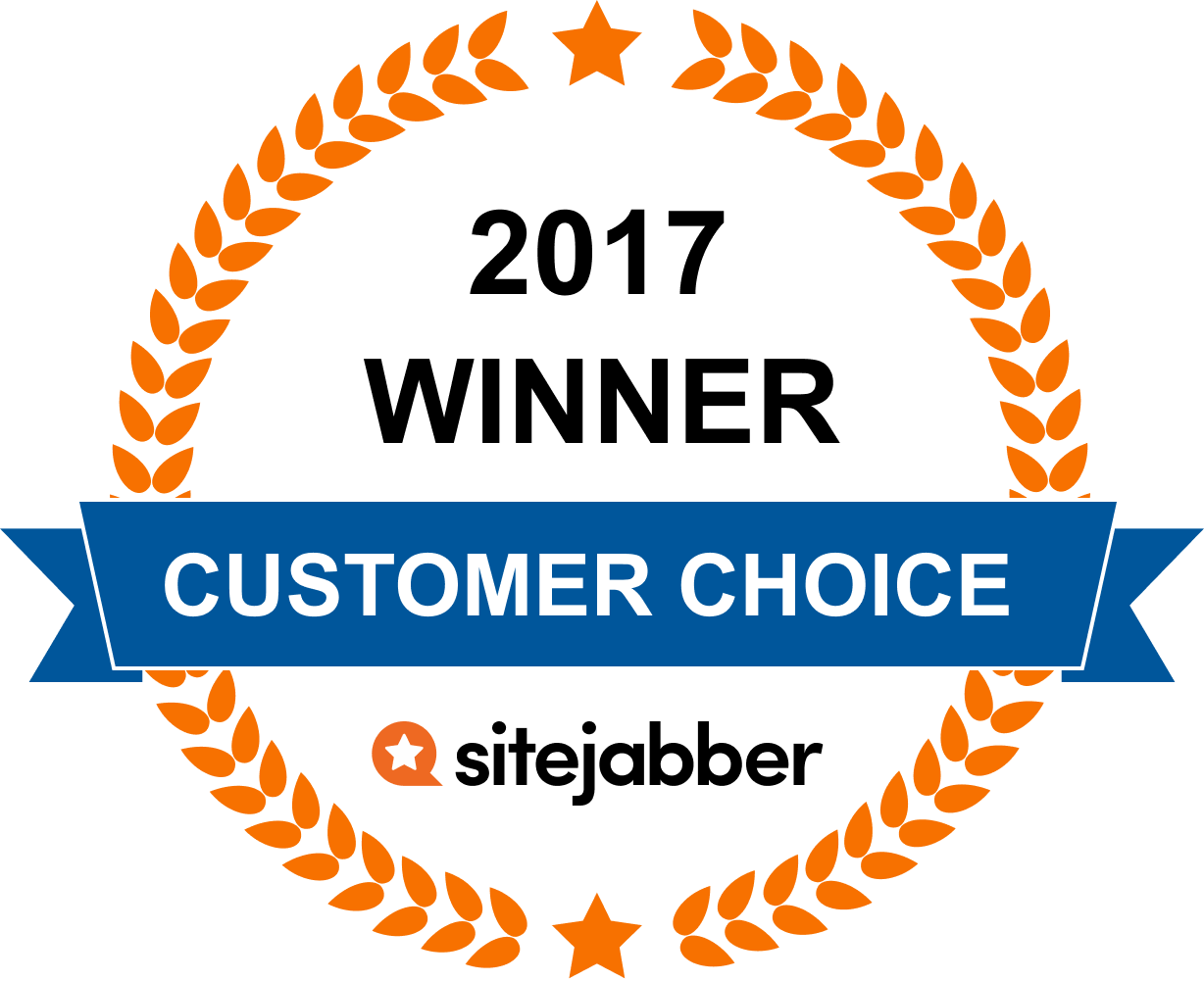 388

Reviews From Our Community
All Reviews
I've been on the market for a new/cheap/sturdy bicycle to ride in the city for transportation purposes. I consulted with my cousin, who is a professional cyclist, and he said that bikesdirect.com has unbelievable deals on any kind of bicycle you can think of. They may not all be name brand, but they are solid bikes. Definitely better than getting one at Wal-Mart or Target.
I'm now getting a mountain bike for $399 that's actually worth $899.
I highly recommend this site if you're looking to save some money on a great bicycle.
Insane deals on this website. I saved over $3000 on a titantium bike from bikesdirect. And they have super deals on all levels of bikes. A friend of mine got a road bike for only $299 new from them and it is surprisingly nice and for $299 it is just fantastic.
Anyone doing their homework will see that Bikes Direct has the best deals anywhere on bikes. In my quest, I decided on the Motobecane Le Champ SL Titanium road bike. The bike cost me $1,999. I compared it to a virtually identical (same frame material and design and same Ultegra 6700 parts, similar quality wheels etc) bike sold by MOOTS at just over $7,000.

I struggled in trying to decide between the 56cm and the 59cm frame...seemed my measurements put me in between these two for the theoretical "perfect" fit. I ended up choosing the 59cm. I'm 6'0" tall with 34.5" inseam.

Bike arrived 4 days after placing the order in perfect condition. I assembled the bike and put it on my trainer to fine tune the fit.....then realized it was just a bit too big (long in the TT). Now I was a bit nervous as to how BD would handle my request to swap it for the 56cm size....the normal fears of buying something expensive on the internet.

Well, if they could have handled my request any better, I can't imagine how.
-First, they picked up on the first or second ring when I called.
- Second, they gave me absolutely no hassle whatsoever with my request to swap bikes.
- Third, they saved me about $100.00 in UPS cost by charging me $40 and emailing me the bar-code label (going directly to UPS would have cost $139 for the same ground shipping).
- Fourth, they didn't even wait until receiving the returned bike before shipping out the new one .... this certainly Exceeded my expectations .... they simply waited for the UPS tracking status to show that the returning bike was on its way and then shipped my new bike out to me.
- Fifth, they didn't charge me for shipping the replacement bike (which I would have thought was reasonable since the fitting error was really more my fault than theirs).

Bottom line from my experience...not only are their deals INCREDIBLE on bikes....but their Customer Service is Absolutely Top Notch. LOVE dealing with an outfit like this one......I will definitely be recommending them to friends and would buy from them again in a heartbeat.

05/03/10 Update: I've put 500+ miles on the bike in the last 2 months and continue to love it. My 22 yr old son bought a Windsor Fens from BD a few weeks ago and is really enjoying that bike as well.

John
Michigan
I love this site - I was able to get a quality brand name bike new for less than I found nasty old used bikes for on craigslist.

A new Motobecane Road Racing bike for $429 delivered !!! Super bike; looks great; rides great.

what can I say? I love bikesdirect
bikes direct has great deals. I got a Mercier kilo WT for about $400 less than an equal bike in a bike shop.

with deals like bikes direct online - I am unsure why anyone would buy in a shop

service was great to - i say give bikes direct a try - you will probably love your bike and deal
I BOUGHT AN XTR MOUNTAIN BIKE WITH A SID FORK FOR UNDER $1600 AND THE SAME BIKE WOULD HAVE COST OVER $4000 IN A BIKE SHOP.

REALLY A GREAT BIKE
PLUS FOR AN ONLINE SHOP THE SERVICE AT BIKES DIRECT WAS FANTASTIC - ANSWERED ALL MY QUESTIONS, SHIPPED AT NCE, NEW BIKE IN FACTORY FRESH BOX

WHAT MORE COULD YOU WANT?
I really wanted a new road bike -- but all dealers in my area had only bikes from $900 and up. I found a great road bike on bikesdirect for $399 and got free shipping and paid no sales tax.

turns out this bike is the same as bikes my local shops sell for about $1000

Needless to say, I am very happy. The bike has been great and I love it.

buyers should note: bikes come in a box and it takes about an hour to setup.
I have purchased 2 bikes from bikesdirect. Both were excellent deals. you have to setup the bike when it arrives; but that only takes about 30 minutes. Well worth it when you save hundreds of dollars off buying in a bike shop.
I'm a cycling nut and this website has some killer deals on road bikes. I picked up an aluminum frame fixie for under $400 with shipping. Not bad!
Bought a triathlon bike from Bikesdirect a few mos ago. Can NOT beat the deal I got. Site is 100% legit. Bike came in a box and I had to put together myself....which was ez. Took to a bike shop for a tuneup too b/c gears were skipping, but minor adjustment and all good. Performed great, no issues! Great bike, incredible deal, I am upgrading to all carbon soon...and that bike will DEFINITELY come from bikesdirect. Hope I have the same experience again...
You can get a Titanium bike with top of the line shimano parts for a FRACTION of the cost of buying Trek or Giant. I could not believe the great parts that come with these bikes and to get it with titanium is a dream. FYI, I got a titanium mountain bike that weights in under 24 lbs, that would cost $5K and up from a brand name manufacturer.
I know many who know bikes will look at the component specs on these bikes and will not believe it. It is too good to be true, but the bikes do ship with the real parts and that just goes to show you how much bikes are marked up in the retail stores. This is the real deal. Solid frames, awesome parts, and fast delivery. The only thing is you need some basic knowledge of bikes to assemble them. Or just take it to your local bike shop.
OMG...a full carbon frame bike that weights 18 lbs for a little over $1K?!?! Is this for real? All Shimano Ultegra parts? The ritchey wheels alone retail for about $300. This website seems almost too good to be true, but if you actually get the bike they say you do, then it is a killer deal.
Customer Questions & Answers
Question:
Answer:
I would recommend that you think about a hybrid bike first, as the tires are larger & the 26 inch wheels are a bit stronger. Also, you will be more comfortable riding on an upright position. If you like it, use it to loose weight while saving for a decent road bike.
By
Question:
Answer:
No. the bike should come ready to ride.
By
Question:
Answer:
Hi - the bike depends upon the type of riding you want to do and what you want out of riding. Do you want comfort? Durability? Speed? More upright riding position? Definitely want to look at bikes with larger tires as they would be more comfortable. The CycleCross type bikes are fast but have a bit larger tires for more durability and comfort than a skinny tire road bike. Check out the OmniStrada which have knobbier and larger tires than the regular cross bikes. They also have top tech tubeless compatible rims which you can easily convert with sealant and kit to being virtually flat free :) Check them out: http://www.bikesdirect.com/products/cross_bikes.htm
By
0


Votes
Thanks for voting!
Question:
Answer:
It depends on which bike you order. I also had to assemble and adjust the rr deraileur and break calipers. If you are not going to be home when it's delivered you can go to ups website and sign in advance. Ups will send you notifications before and when it arrives.
By
0


Votes
Thanks for voting!
Question:
Answer:
I don't know of an municipality that requires you to register it.
By
0


Votes
Thanks for voting!
Question:
Answer:
I think I paid about $55.00 or so. The bike turned out beautifully, it was a gift to my College student son and he loves it.
By
0


Votes
Thanks for voting!
Question:
Answer:
Shop costs vary...50 - $100 for assembly...... Yes, I have found my bike to be right on the numbers as far as weight....
By
0


Votes
Thanks for voting!
Question:
Answer:
Here are some good assembly videos showing a mountain bike and a road bike. It's pretty easy- https://www.youtube.com/watch?v=6OPLfsDliEk https://www.youtube.com/watch?v=lUlRjaJWyo4
By
0


Votes
Thanks for voting!
Question:
Answer:
"PERFORMANCE BIKES" ARE A GREAT CHOICE. FOR EXAMPLE, I BOUGHT A ROAD & GRAVEL 18 SPEED WITH A STURDY STEEL FRAME AND DISK BRAKES FROM THEM WHICH WAS $100 LESS (INCLUDING SHIPPING) THAN "BIKES DIRECT'S" ALUMINUM TUBING BIKES THAT WEIGH AS MUCH (OR MORE!). CHECK OUT THE BRITISH BRAND "CHARGE PLUG" (HA! AWFUL NAME) AT PERFORMANCE WHICH COMES WITH ALL THE TOP-OF-THE-LINE COMPONENTS PLUS STEEL FRAME AND WEIGHS JUST 24 POUNDS. ALSO I LIKE THIS BIKE BECAUSE WITH A SIMPLE $34 PART-CHANGE (ON THE REAR-WHEEL) IT'S GEARED FOR STEEP HILL-CLIMBS.
By
0


Votes
Thanks for voting!
Question:
Answer:
hi - if you are having trouble purchasing, please call us 9 to 5pm Eastern time, M-Fri 904-249-2453 to place an order :) Yes, we do take paypal and most major credit cards as well :)
By
About BikesDirect
(from the business)
Description
Bikes Get FREE Shipping* Sitewide and Up to 60% Off New Bicycles with Full Factory warranties
Bikesdirect.com has been selling high quality bicycles on the internet for over 15 years.
Longer than many bike shops near you.

Bikesdirect sells thousands of bikes every week and takes pride in caring for our customers before and after the sale. We'll do what it takes to make customers happy as long as it's fair and reasonable.

Having issues with your bike? Please contact us at bd4servicecenter@aol.com or call 904-249-2453 Mon-Fri 9a-5p EST. Any customer that is not satisfied with the bike within 30 days can return it per policies.

We carry the widest selection of bicycles imaginable. Road Bikes in Titanium Carbon and Aluminum, Titanium or Aluminum Mountain Bikes, 27.5 and 29er MTBs. Full suspension and hardtails, Comfort, Hybrid, Endurance, Gravel Race/Grind, Cyclocross, Triathlon bikes. From entry level to professional level bikes equipped with Shimano or SRAM that could easily crush Leadville or the longest Tour de France route you can think of.

We believe in bringing you the best deals possible - some are almost unbelievable! Shop and Save Now
(FREE SHIPPING SiteWide *48 States)
History
Thank you for choosing Bikesdirect.com
Bikesdirect.com has been selling high quality bicycles on the internet for over 15 years.
Longer than many bike shops near you

Over 15 years ago, Dr. Mike Spratt, a college professor, decided to combine his interest in bicycles, computers, and the internet into bikesdirect. Since then, over 100,000 cyclists have chosen to save on high grade bikes by purchasing from us. The model of low-cost, high-volume, direct sales of bicycles via the web has worked well enough that many other sites have emulated bikesdirect. We are all very happy when cyclists get a great value of a bike that they can enjoy, no matter who they purchase from.
Social Media
Company Representative

Did You Find This Page Useful?
39

Photos for BikesDirect
From reviewers
Sites You Might Also Like