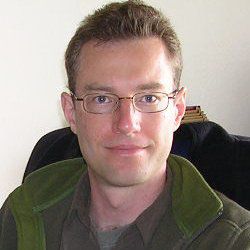 Dirk"Traveler" W.
9

Reviews

13

Helpful Votes

0

Thank Yous
Experience: Baby & Kids, Education, Clothing & Fashion
Member since January 2014
Reviews

9

First to Review

6

Votes

13

Very Helpful

13

Funny

0

Fraud Buster

0

Great Find

0

Well Said

0

Thank Yous

0

Fans

0

Profile Views

955
About Me
World Traveler in Search of Freedom
How I Can Help
I am good in computers, sailing and economics.
Interests
sailing, sports and red wine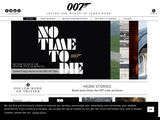 007.com
I've been a huge James Bond fan and have seen almost all 25 films as of 2015. I am stoked about the new "Spectre" movie which is a culmination of the last 4 films of Bond dealing with the sinister Spectre organization.

I would have given 007.com a 5 stars if it wasn't hard to navigate and if Bond wasn't such a puppet of the British state.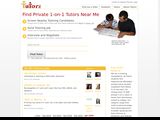 TutorZ
I've been a tutoring for TutorZ for the last 2 1/2 years. After singing up they get you $20 of credit to play with buying their jobs. The first few where rather bad but then I got two new students in a row and I was hooked. About 1 year into my relationship with them I bought a $20 of more credit on which I still have $2 left. In this time I got a total of 5 or 6 new students. Considering that I teach programming for which I charge $50 to $70 per hour I made a huge return on my investment at TutorZ. Two thumbs up for that.

Having said that I found a few bugs on the TutorZ site: a new review button was there but did not do anything. And I once was charged twice for buying a job because they did not prevent double clicks on the job purchase button. But these bugs were minor and when I told them about it they were genuinely happy to hear about it. Other companies I had to deal with they just tell you yeah fill in this form and then f... off.

Talking to John -- the customer service rep -- at the phone has been one of the most pleasant calls I can remember when dealing with businesses. Not only solved he my problem but I felt he is genuinely interested in my problem. It doesn't hurt to listen to your customers. Therefore, I give TutorZ 5 stars too. Well done!
Tip for consumers: tutors, students and their parents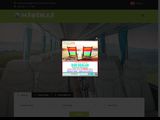 Nisikli.com.tr
When moving out of the war zone in Donezk, Ukraine to Fethiye, Turkey I traveled with 4 different bus operators

UkrBus - from Donezk to Odessa
Maximovtours - from Odessa to Varna, Bulgarian
Nisikli - from Varna to Istanbul, Turkey
KamilKoc - from Istanbul to Fethiye, Turkey

Out of these 4 bus travel operators Nisikli was the best by far. UkrBus and Maximovtours are Ukrainian owned business and do not compare to the level of service, quality of the bus and fairness of procedures with the two Turkish companies - Nisikli and KamilKoc. KamilKoc fleeced me by charging extra for luggage and had a low quality service. At Nisikli everything was just perfect: No extra charge for my suitcase and 8 bags, a very friendly bus crew, constant servings of water and snacks.

Moreover, since I did not have a prior reservation out of Varna, Bulgaria, Nisikli's competitor MetroTour's didn't take on the bus. I even could see them leaving with an half empty bus. Very strange. At Nisikli I got a ride on the day I arrived in Varna and had the most exquisite ride.

I from now on I only ride with Nisikli when this is possible. Thank you, Nisikli.
Budget Sailing Turkey
budgetsailingturkey.com is the website of the family run boat charterer in Gocek, Turkey. As the name says they specialize in budget sailing which includes boat rentals, help for novice sailors or refreshers.

Their fleet consists of 12 Aloha 27 boats, 3 Oceanis and one Bavaria yacht. The Aloha's can be chartered for only 650 euros a week, which is an real budget price in comparison to the fees of larger yachts (starting at around 1200 euros per week with a mean price of about 2000 euros).

But when it comes to the equipment of the boat they are all but budget: Dinghy, GPS, reefing system, 220 V inverter, gray water holding tank, free ice blocks which work better than refrigerators, spare ropes, snorkeling equipment, sheets, blankets, etc.

The attention and help given by Hasan, Aziz and Wilma are that of a top notch charterer: On the first day of our trip Aziz showed us the operation of our Aloha boat because I am a first-time skipper. Aziz was easy going and focused on the true important stuff so that we could even enjoy the first day as a sailing event.

Back on Gocek harbor we can use their shower and are invited to coffee where Aziz fills us into the details of sailing in the region (Gulf of Fethiye).

In summary, budgetsailingturkey.com is an affordable and solid charter with a family-run charm.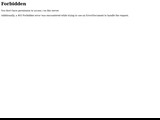 Geveysim.org
Gevey Sim sells a SIM card that can be hooked-up with your existing SIM card thereby unlocking your AT&T locked iPhone for use with T-Mobile and other cell carriers. I bought a Gevey card from Hong-Kong trough ebay (about $30 incl. shipping). It was easy to install.

However, the Gevey tray appeared to have a manufacturing flaw. Once installed I couldn't get to open the tray. I ended up removing the iPhone's mother board to get the darn thing out.

But to credit Gevey, the card did work (unlocked the AT&T phone).

In hind side I should have gone with a software unlock instead of Gevey....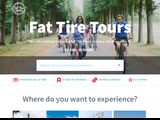 Fat Tire Tours
On May 28, 2013 my girl-friend and I took a tour with fat tire bike tours in Berlin. Our guide was Kerin - an Irish fellow with lots of knowledge and whits. He felt like a kindred spirit because just like I he was not fond of theaters and operas but relishes beer gardens and Prussian history. The bikes were ok. The sights well chosen (I can tell because I've been to Berlin numerous times) and the weather was lovely. The only snag is the price: 24 Euros per person. But I can recommend fat bike tours!u are affiliated or have a conflict of interest with this website.
Target
I've been a loyal Target customer for a decade or so. I shop there for electronics, home appliances, kitchen, patio and personal care products. I am very happy with the quality and design of my purchases for the most part.

In comparison to Target's main rival - Walmart - the store is less crowed and better organized. Whenever I enter Target I feel a sense of coming home or at least coming to something quite familiar.

But I never shopped from Target's web site. Why should I when I have a Target nearby ;-)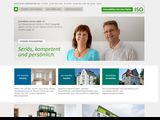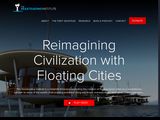 The Seasteading Institute
In my understanding, poverty and declining standard of life, recessions, corruptions, wars are caused by bad government. The school of Austrian Economics teaches that only private enterprises, division of labor together with free exchange and a free market unhampered by governmental regulation and trade restriction can raise our standard of living, increase economic growth and even increase the incentives of peace.

But the problem is that governments are pervasive in today's world all territories are claimed by some state. This is where seasteading has its moment. The Seasteading Institute (TSI) develops political, economical, entrepreneurial technologies to experiment with new and better forms of government on the seas. It was founded by Patri Freedman (grandson of Milton Freedman - the famous economis) in 2008 and since then has gained a wide follower ship and has been featured in the news numerous times.

Disclaimer: I am a member of the institute and biased towards it.
Dirk hasn't received any thanks yous.
Dirk doesn't have any fans yet.
Dirk is Following
7

Users
Similar Reviewers on Sitejabber
I've been looking for a tutor for my son for a long time. It was a huge problem until I found out...
My daughter Lisa looks forward to working with our tutor Rekha every session. She really has a...