Timmy G.
5

Reviews

15

Helpful Votes

0

Thank Yous
Experience: Clothing & Fashion, Baby & Kids, Shopping
Member since December 2017
Reviews

5

First to Review

0

Votes

15

Very Helpful

15

Funny

0

Fraud Buster

0

Great Find

0

Well Said

0

Thank Yous

0

Fans

0

Profile Views

164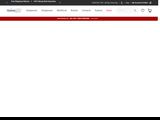 GlassesUSA
I apologize for the novel this review has become over time with various edits, random updates, numerous additions.
I got two pairs of progressive glasses from GlassesUSA. I was quite apprehensive after reading so many negative reviews here on sitejabber.com. I had previously gotten an awful pair of glasses at a brick-and-mortar chain store for twice the price of one pair at GlassesUSA. My progressive glasses arrived exactly ten days after placing my order, with standard free shipping. The online try-on tool was very helpful and useful. The wide variety of frames, styles, colors, and the ease of sorting through them all by various criteria (including prices, of course) were among the main reasons I ended up giving GlassesUSA a try. The frames I received are decent quality and look fine. I was not thrilled with the lenses as it turns out GlassesUSA does not polish the edges of lenses - which is critical for folks with thick lens prescriptions and/or preferring rimless or semi-rimless frames. With full frames and the recommended super-high-index lenses unpolished lenses turned out not to be too terrible for me. I could not read with either pair at first, which greatly troubled me as I already had a pair of glasses with the same prescription from a brick-and-mortar retailer I could read with just fine. While I waited a week for GlassesUSA to respond - which is absolutely terrible response time effectively killing your time available for return or replacement - I did a lot of research and got some silicone sleeves for the arms of both pairs and some adhesive nose pads for the plastic frames from amazon.com. That greatly improved the issue, which was basically that both pairs of glasses sat too low on my nose, and slid down my nose, and ears, frequently and constantly.
Overall I am pleased with both pairs of glasses. You really have to be ready and willing (and able) to DIY all the adjusting, fitting, and possibly repairing. I saw frustrated customers' reviews who sent glasses back for missing screw(s) and/or nose pad(s) and who wound up without glasses at all when their glasses were not replaced due to their original model having become out-of-stock and GlassesUSA not repairing anything but only providing complete-frame replacements. Apparently the unfortunate customers in question ran out of their precious little allotted time for replacement consisting of a similar item of lesser or equal value - which I also consider deplorable service. As a lifelong wearer of glasses I have a fairly comprehensive glasses repair kit at home, also from amazon.com as well as haphazardly assembled myself over many years, with several different types, sizes, and colors of tiny screws, nose pads, tiny screwdrivers, and other essential glasses repair items - something I'd consider a necessity for folks who wear glasses. I only state this to underscore that you really have to be willing and ready to DIY all the adjusting, fitting, possibly minor fixing, as well as quality control. One of the sets of glasses I received had the nose pads put in backwards, so I agree that quality control, if it even exists, is very poor. So once you actually receive your glasses, you're on your own.
It is nice to not be rushed while trying on glasses that have sat on countless oily noses and ears, and the try-on tool can be lots of fun for trying on lots of styles you might otherwise never contemplate. If you are nearsighted and thus unable to see yourself properly in a mirror with whatever glasses you are trying on, it is a useful tool also.
Update: it is now August 2018 and in all fairness I need to further update my review. I now have had both the pairs of glasses pertaining to this review in excess of 6 months. With extended use, the quality of these glasses proves to be not so great in the long run.
My order consisted of 2 pairs of progressive glasses, one with plastic frames and one with metal frames. The plastic frames are somewhat loose now but continue to be tolerable, the colors are unchanged and overall the frame continues to be attractive, for the most part. The plastic arms of the plastic frames have in some places suffered a very odd patchy superficial wrinkling. It's not too visible when I'm wearing the glasses, my fingertips feel this more than my eyes can see it. The purple metal frames look far worse, but also not too badly visible when I'm wearing the glasses. The ends of the arms (the part that sits on and behind the ears), have a clear plastic sleeve-like covering - as they should. Moisture got into and under these sleeve-coverings and the metal underneath is either rusting, moldy, or both - it is greenish-brown and mottled now and looks rather gross. The clear coating protecting the rest of the arms began peeling and taking the purple color with it, so I had to touch all this up with clear nail polish. None of this has EVER happened to me before with ANY glasses in nearly fifty years of wearing glasses since first grade, so this does not speak very well for the quality of either of the frames. In hindsight I should have painted the arms and sealed off the ends of the arms' plastic sleeve-coverings of the metal frames, before wearing the glasses, with clear nail polish - another instance of DIY. All this strangeness notched my review from 4 stars down to 3 stars.
All in all, albeit only for this one and first order, glassesusa.com has provided acceptable frames and glasses for the low price. Prior to updating this review I went back and read another several months' worth of past reviews. I absolutely concur that the service issues encountered by so many are definitely unacceptable and unforgivable. With this one order I came across some of these issues myself, such as the unacceptably long time to respond to customer complaints or requests for customer service, which effectively greatly reduces the customer's time to file and act on a complaint, giving the company far too much leeway and ability to abscond from their responsibilities. I also found a complaint about something that happened to me also and I neglected to mention: when I filed my initial complaint (that I was unable to read with either pairs of glasses) and asked to return at least one pair, I was also instructed to fill out my complaint form (or whatever online form) on a PC - which I do not have - I have a portable tablet and a smartphone. IF my portable tablet and smartphone are good enough for glassesusa.com to accept an order of several hundred dollars, accept that payment, and process it via a mobile/portable device, they certainly better be willing and able to accept and process everything else on their site via a portable device. This is a ridiculous restriction and demand to place on customers who use portable devices, especially since it can be extremely difficult to access a desktop computer nowadays. I explained exactly this to customer service and they told me to just go ahead and submit via mobile device anyway - this is very possibly another delaying tactic to waste customers' very short and limited time to actually do anything about a problem and render their issue unsolvable. As it happened, I was able to resolve my own issues.
Once again - you get what you pay for. Service and quality suffer ever more the lower the price goes.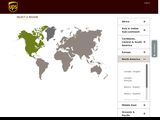 UPS
For the better part of twenty years most of my deliveries came via UPS. For the most part they actually arrived and were dumped (not placed, just dropped) at my door, and very often literally thrown up the stairs to my second-story apartment, where they would usually land in front of somebody elses door or just in the middle of the hallway somewhere. Very often when this happened these deliveries would be visible from the outside of the building and I and my neighbors have actually seen these package being carried off by thieves, who would tear the boxes open behind the buildings, take the contents, and leave the remnants in the landscaping with recipients name and address clearly visible, which, adding insult to injury, would result in a fine by the homeowners association. Packages delivered like this often ended up breaking and/or spilling.
I have since moved from a major metropolitan area to a tiny university town. For several months I received my deliveries with no problems whatsoever. I noticed they were still thrown at my door, although the UPS truck can literally park 6-10 steps away from my front door.
Then the nightmare began.
My neighborhood appears to have gotten another driver, who seems to be incapable of actually delivering anything. It all started out innocently enough with a notice stuck on the door stating we missed you or whatever equivalent is actually stamped on these sticky notes. I thought it strange as three people including myself were home at the time and none of us heard a knock or the doorbell ring. Upon tracking the deliveries I found that they would be available for pickup several miles away the next day; the reason I have things delivered is because I am unable to pick stuff up anywhere as I am handicapped.
That first time I scheduled re-delivery which was not available that week but only the following Monday. Without notification, and only because I checked tracking, on Monday afternoon I discovered that the deliveries had been re-scheduled for that Thursday. Im getting increasingly annoyed at this continued demand for a presence at home when in the past all UPS ever did was throw packages at my door. When I call to complain or reschedule or anything at all I first have to wade through the user-unfriendly phone system every time which forces me to state a bunch of nonsense to actually get to a human being that is invariably rude and unhelpful. It was made clear that delivery is now dependent on discretion of the driver as to whether the area is unsafe, the package may get wet, depending on the value of the package, blah blah blah insert excuse here - since when has anybody ever given a rats patootie, please just keep on throwing stuff at my door, for crying out loud. If I wanted or expected to sign for a package it would not be for anything sent via UPS.
Subsequently I have continued to find notices stuck on my door and not one single package has actually been delivered for some six weeks now. Most times there has actually been someone at home, myself included, and neither I nor anybody else ever recalled having heard a knock or the doorbell ring. We all thought we were losing our minds till I started looking for reviews and found that it is apparently quite common now for UPS carriers to sneak up and leave notices and not actually deliver. I dont understand why; it takes more time and effort to write out a notice and sneak up to the door and stick it on the door than just dropping the package or just throwing it at the door. The latest problem UPS has begun to cause me is that due to being unable to deliver my packages after however many random attempts, my stuff gets returned to sender but I am unable to track it beyond being sent back to whatever UPS hub signed for it, so Im running into a lot of trouble getting my money refunded because the sender never gets it back.
I have no problem with UPS drivers using their discretion but for heavens sake knock on the door or ring the doorbell or blow the horn or do something besides blinking to alert us to your presence.
I have cancelled orders that are due to be shipped via UPS and will no longer purchase from otherwise useful sites like Amazon. There is absolutely nowhere to complain about this thoroughly lousy service and I have had enough.
September 2018: unfortunately it is impossible to not use UPS. After a few months of lousy service things stabilized a bit and there were not too many issues. Of course, that couldn't last. Last week a package was delivered several days before it was expected; the recipient was unavailable but as it happened, I was. This was not as good as it might appear; I am handicapped and it took a tremendous effort for me to get to the door, and after signing for a box (with cleaning supplies, why was a signature even necessary?) the driver tries to hand me a very heavy box which I had to request be placed on the floor. I asked if there was anything else and was told there was not.
Later there's a we missed you note stuck on the door. WTH?? I was home. Instructions were left to pick package up at UPS store. WE HAVE THINGS DELIVERED BECAUSE WE ARE UNABLE TO GO TO THE STORE. ARGH! We were told that driver did not see a car in front of the home and assumed nobody was at home. Recipient managed to get a ride to the store several days later AND THE PACKAGE WAS NOT THERE. Store attendant could not find package and unsuccessfully tried to contact driver for the delivery area. It is now more than a week since package was supposedly left at UPS store but it has completely disappeared, tracking shows it is still out for delivery.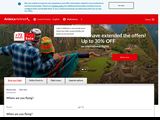 Avianca
Have flown Avianca numerous times without any trouble at all beyond the usual Avianca annoyances. Hence one star beyond one.
A flight change currently costs a ridiculous USD $300.
However, beware if you ever have to cancel your flight. Make a careful note of every exact date and time you call, the name of the person you spoke to, and of every single transaction you make online; none of this will ever be emailed to you or available to you. Be prepared to call and call and call and have any and every excuse you could possibly ever invent thrown at you, and be prepared to wait a year for your refund. I have gone though countless policy changes that nobody knew about. Just about every time I call I have to wait until mañana, Monday, next month, next year ... why? Because my request cannot be processed at this time, because I need to call back <whenever> to speak to a supervisor to see if they can expedite... expedite what? I requested a refund for a cancelled flight eight months ago, why has it not even begun to be processed?
After eight months of this nonsense I was finally informed that my refund was approved and I should see it after the 15th of the next month. Why so long? Avianca has been holding my money for more than eight months and frankly I need that money. Well, I was told, I should be happy because my refund was approved. I still have to wait for more than a month before I can even complain about it again should that be necessary, and at this point I am pretty sure it most probably will be necessary.
I have read some pretty awful reviews about this airline and in all honesty for the most part they've been good enough in my limited experience. My nightmare with Avianca began eight months ago when I cancelled a flight with them instead of paying yet another $300 in change fees - for two change fees I can buy an additional flight, especially with another airline. Now I am dealing with the continued frustration of constant MAÑANA. Avianca is a Colombian airline but if they do business with the rest of the planet they really need a more up-to-date business model. I for one am never flying with Avianca again if I can possibly avoid it.
I wrote the above review in February 2018. It is now May 2018 and I have yet to receive my refund. Upon calling I am told that a special case will be opened on your behalf - I have lost count of how many special cases have been opened. I began sending emails some 4 weeks ago; when I get an email answer they get my name wrong and apologize for the delay, as refunds must be approved by managers. My refund was approved - and authorized - three months ago. Im still waiting. After numerous subsequent emails I was provided with an additional email address. Have not heard anything. I am now writing 2-3 emails a day demanding an update on the status of my refund. Its been almost a year now. They have more than USD $720 of my money.
July 2018: after more countless emails to Avianca's Refund Central Department and three other avianca.com email addresses where I was given every runaround and excuse under the sun, I finally received a check for less than half the amount that was owed to me. In June all information pertaining to my refund had completely disappeared from Avianca's website; it didn't occur to me that this was possible so I hadn't printed it.
During this whole ordeal I heard from various friends and family members who have been egregiously screwed over by Avianca in numerous ways over more than 50 years.
Needless to say I am never using this airline again.
Tip for consumers: If you cancel a flight, you will be instructed by a customer service rep to do it online. You will get absolutely no record of this request, so make sure you note the instructing CSR's name and the exact date and time of your online cancellation, because you will need this information, if only to counter whatever they try to tell you you didn't do. Note date, time, and name of any and all other phone calls made to Avianca. Chances are you won't need it but it can be useful.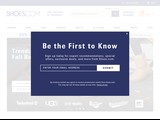 Shoes.com
One star is far too generous. Deceptive, dishonest, untruthful company.
Placed an order I tried to cancel right away as the promotional code I received was no good for a brand I chose which was advertised in that promotion - turns out there is no way to know that except after checkout. Order could not be cancelled, nearly $150 was charged to my credit card, and shipped. Would never have placed this order if not for the so-called promotion offered. Upon tracking several days later discovered order had been yanked during shipment and returned to sender, without my being notified. More than 7 weeks and 9 emails later I am still waiting for my refund, getting all sorts of excuses and explanation that refund will be processed in 3-5-7-12 days and blah blah blah. I need some boots for the winter and really cannot afford any until my $150 are returned.
Zulily
Have gotten some really good things and some really lousy things from Zulily. The first items I ever ordered were two tables which arrived in excellent condition and are good quality. Got a refurbished iPad that had clearly been used before but has turned out to be a terrific purchase. Most of the jewelry is impossible to give as the gifts intended, it is totally junky. As so many others have mentioned, sizing is way off, sometimes even with the same brand. Azalea leggings are hit or miss okay, they are usually true to size and fairly well made; however the color can be totally off. The tunics seem nice even if you can get over the fact that they are totally synthetic, but often do not stretch in the right ways so they do not really fit well or comfortably. All the shoes have been spectacular fails, sizing is off and they are made of hard plastic that hurts (even if they are advertised as leather!), look crooked (like they're being worn backwards), and are ridiculously overpriced for plastic shoes; every single pair of shoes and boots have gone unworn in their boxes to charity; I have wasted way too much money trying to buy reasonable discount shoes from this company.
Do your research, do your homework, do it carefully. Look for the item at Amazon or eBay or anywhere else online and read the description and the reviews. Really, if you miss an item there will be plenty more along quite like it and Zulily will notify you when it comes back. If it is a brand you are familiar with and you find something you like, go for it. Removed CC and deleted app. No more.
Tip for consumers: Do your research carefully
Timmy Has Earned
15

Votes
Timmy hasn't received any thanks yous.
Timmy doesn't have any fans yet.
Timmy isn't following anybody yet.
Similar Reviewers on Sitejabber
Foolish me, I didn't research the company first. Advertisement indicated that glasses would be...
If I could leave a negative review I would. I ordered my prescription sunglasses and sent them my...