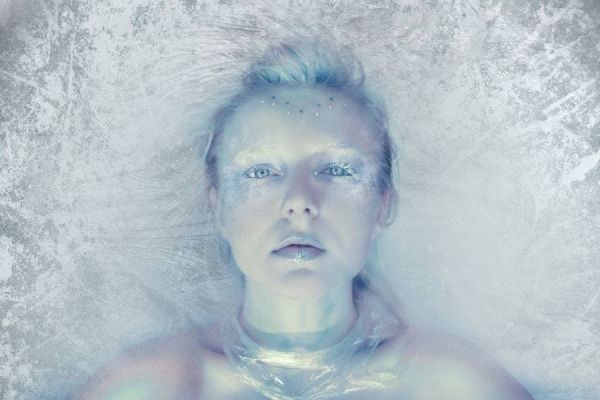 Snow P.
3

Reviews

6

Helpful Votes

0

Thank Yous
Experience: Clothing & Fashion, Business, Food & Drink
Member since August 2017
Reviews

3

First to Review

1

Votes

6

Very Helpful

6

Funny

0

Fraud Buster

0

Great Find

0

Well Said

0

Thank Yous

0

Fans

0

Profile Views

286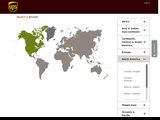 UPS
I ordered some business cards and paid for the fastest delivery option. I received a message it was going to be delivered by UPS Czech Republic on Tuesday 19th September.

I specified in writing a delivery time via the UPS online system. Despite this, UPS tried to deliver the parcel after, not before, 2 PM.

I called the number on the UPS InfoNotice left in my postbox, and was charged extra for calling a special charges number. But it was an answering machine stating UPS had changed their number, and to call another number, for which I was charged again, obviously.

According to the UPS website, I am to "use this InfoNotice to tell the driver what I want to do with the package" and "place it back in the same location where the driver originally left it" (!). Back into my personal postbox, lol? How long is it going to take before the driver finds it there, lol?

I called UPS and was told they won't deliver before 2 PM, on any day, even though their working hours are 9 AM-7 PM. So, I had to collect the parcel the following morning from their depot in the outskirts of the city. When I said that I had paid for fastest delivery option, I was also told I *HAD NOT PAID* for the fastest delivery option (!).

Within seconds of reading the above, the business card company issued me with a refund via PayPal for delivery.

Within seconds of reading the above, UPS Customer Service wrote: "I am a little unsure of how to further assist you further..." Later, "... please tell me what you need sorted out...." And later, still: "You did not explain to me what you needed. If you can take a moment and tell me what you need, I will do all I can for you." (Anthony)

(Can't expect much from someone with no reading comprehension skills whatsoever.)

I advise everyone against using UPS as a delivery company in the Czech Republic - as they are useless and rude.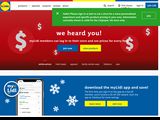 Lidl
Non-threatening, superficial, light-hearted sexual banter can be rife in the workplace, especially in countries like the Czech Republic, where it seems to be a natural part of everyday communication between men and women at the same level of employment, or between those at different levels.

This should be separated from sexual harassment, which takes a different form.

EU legislation, defining sexual harassment and outlining steps for fostering appropriate workplace behaviour, has been implemented, and the European Working Conditions Observatory (EWCO) reports that a number of companies have established a workplace code of ethics. Czech public officials, however, largely consider mild sexual harassment in the form of degrading remarks toward one's female co-workers a non-issue. Czech public officials do not generally know how to deal with more severe sexual harassment, or bullying, because they do not recognise it. Additionally, there is great resistance to change, and absence of change management, so it's practically impossible pursuing action via line managers. What is surprising, though, is that the German system is no better than the Czech one!

A simple enquiry to Lidl Germany about reading Lidl's workplace sexual harassment policy turned into drawn-out correspondence lasting several weeks, until present, with Lidl never acknowledging that they actually have a workplace sexual harassment policy. Most truly global and progressive companies have their policies, including the aforementioned one, on their company website for public access.

After waiting several days, I received the following first response from Lidl:

"Could you please tell us in which context you need the document?" (duh)

After waiting several more days, then weeks, for a response and the policy, I received the following statement from Lidl:

"Our company expressly dissociates itself from any kind of violence or repression including sexual harassment."

The above statement is a disclaimer (not policy) and seems to suggest Lidl is not legally responsible for any violence or repression, including sexual harassment in the workplace.

But according to EU/German legislation, it IS Lidl's responsibility and obligation to protect their employees against sexual harassment in the workplace. They should have a workplace sexual harassment policy, and this policy should define, with examples, mild and severe forms of workplace sexual harassment. It should also outline preventive measures, and measures and sanctions against harassing persons. Their employees should be informed the law, and victims of sexual harassment should be entitled to complain.

If Lidl does not protect their employees against sexual harassment, the employees are entitled, by law, to stop work, without loss of payment, for as long as Lidl does not protect them from the sexual harassment.

Warehouse employees in the Czech Republic are made to feel powerless, useless and worthless, by those in charge, but in fact, ALL the power rests within them as a collective. Production would come to a complete halt if all the female employees (constituting over half the employees) simply walked out of the warehouse in protest against sexual harassment. Lidl would be forced to pay them, at full rate, until the workplace situation was changed. This could, in the Czech Republic, take a whole year to change! And Lidl would have to pay all of them for this entire year.

A final statement from Lidl (several weeks after the initial enquiry):

"Legal basis for all our German employees is the General Equal Treatment Act, Article 12."

There is no Article 12 in the document General Equal Treatment Act. The document concludes with Part 7.

This document is an Act, not a company policy. An Act is a system of rules passed by the government. In contrast, a company policy is a document which informs and guides employees about their roles and responsibilities, as well as the company's business principles, ethics and beliefs for compliance reasons and to ensure a healthy company culture.

Lidl's first response to my enquiry dated August 14th could have been:

"I'm sorry, but Lidl has no company policy on sexual harassment, but we can refer you to the General Equal Treatment Act, Article 1, Part 1 § 3 (page 5) where there is a definition of sexual harassment. You may contact your line manager, but there is no specific procedure that they should follow in the event of sexual harassment."

That global company Lidl has no company policy on sexual harassment is more than a little scandalous and unacceptable. As is the length of time and manner in which Lidl responded to my enquiry which supports the absence of this policy and a significant flaw in management.
LotusLeggings
This company operates from China under the trading name "Yiwu Moshiner Network Technology Company Limited - China Leggings" with business listings: http://www.manufacturers-directory.com/p-165438.html, and here: http://www.diigen.com/yiwu-moshiner-e-commerce-co-ltd/

The Chinese business seems to be registered to:
Mr Zheng, Bei ling xin,
qu, Wuyi, Jinhua, Zhejiang
China 321200
** Tel (?) 15268612176 **

This person appears to be the sender on all Lotus Leggings parcels.

Everything runs smoothly until you want to exchange an item or receive a refund. Is there anyone out there who has actually EVER successfully exchanged an item from Lotus Leggings or received a refund? I believe not. Lotus Leggings have a long history of bad customer service. Check this complaints board out: https://www.complaintsboard.com/lotus-leggings-b123812

The Lotus Leggings website states: "Contact us at support@lotusleggings.com for a return mailing address." The use of the indefinite article "a" is significant. A return mailing address. Any address, lol. The return mailing address quoted to me was an empty field in North Carolina, with a furniture shop in the background. Their other return mailing addresses include a random US post office!
Snow hasn't received any thanks yous.
Snow doesn't have any fans yet.
Snow isn't following anybody yet.
Similar Reviewers on Sitejabber
I ordered something from U.S.A to be delivered in the UK. I payed $130 for delivery plus...