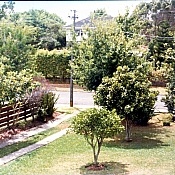 Jan B.
6

Reviews

3

Helpful Votes

0

Thank Yous
Experience: Computers & Technology, Health, Shopping
Member since November 2019
Reviews

6

First to Review

2

Votes

3

Very Helpful

3

Funny

0

Fraud Buster

0

Great Find

0

Well Said

0

Thank Yous

0

Fans

0

Profile Views

324
About Me
G'day everyone. I'm Jan, 61 yrs young, happily married, & I live in Queensland, Australia. I'm 5'5" tall, 63kg, & have light grey/blonde hair. I enjoy posting reviews & reading what others have to say too. As well as Sitejabber, I go by the user name MrsThrifty on www.productreview.com.au.
How I Can Help
I'm good at writing profiles. If you're thinking of joining a penpal site, such as Penpal World, & you don't know what to say about yourself, I may be able to help, & write your profile for you. I did it many times for others while I was on Penpal World. They were rapt! They couldn't thank me enough :)
Interests
movies, jigsaw puzzles, reading, crosswords, AFL footy, smooth jazz, cappuccinos, maxi dresses.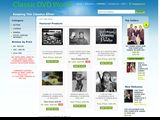 Classicdvdworld
Classic DVD World sells rare, hard to find, & obsolete tv shows. Discs are made to order, manufactured on demand, & shipped in a strong, well sealed box. Each disc has an interactive menu for fast episode selection. Viewing quality is very good. Better than when the series was shown on tv, I reckon. At last count, there were over 130 tv series for sale.

I'd not heard of Classic DVD World until a couple of months ago. I was looking around online to buy old tv series. And couldn't find what I wanted on ebay or Amazon.

As I knew nothing about this company, I was very hesitant to buy from them. I live in Australia, so I knew that whatever I ordered wouldn't arrive in a hurry. I was very surprised that I only had to wait one month for Petticoat Junction to appear on my doorstep. Excellent service.

I have had an issue with the first disc. The first episode was completely unwatchable because the disc was damaged. The next 5 episodes on the disc were fine, so thank god for that. Very disappointed that I couldn't watch the very 1st episode, I must say. For this reason, I'm only giving 4 stars for this review.

If you're looking for hard-to-find tv shows, you may very well find what you're looking for at Classic DVD World.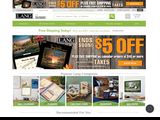 Lang
The Lang by Design Group. Lang.com. A business that makes calendars etc.

I bought my first Lang product before xmas last year. A 365 page desk calendar. I decided to buy one while out xmas shopping. I loved the picture on the box. Thought it would be a a nice addition for my desk. The calendar has artwork by Susan Wingett. She must be a famous artist in the USA. I don't know.

There's one major flaw with this calendar. The binding that holds the pages together. At the end of each day, I remove a page. This works good for a few days. Then I end up with a big, thick line of gluey gunk, & if left there, makes it very hard to remove more pages. There is only one thing to do - use a box cutter to completely remove the thick gunk. Then the calendar is good to go again. For a few more days. Then more thick gluey gunk appears!

Its become one big annoyance for me, & at the beginning of Nov, I'd finally had enough & recycled the rest of the calendar.

This calendar could of been made much better. Was obvously made to a cheap & nasty price! I'm not sure I want to buy another Lang calendar.

I love desk calendars. If there is a next time, which brand do I buy? I don't want to end up with the same problem happening again. Desk calendars made in the USA aren't very cheap here in OZ. They are about $25.00. I don't want to end up with another dud one.

If anyone has any suggestions as to which brand to buy, I'd love to hear from you. The next problem will be if I can buy them here in Australia.

Lang - you need to up your game! The crappy binding has definitely spoilt an otherwise lovely calendar. Give me a good reason why I should buy another one of your products please?
Amazon
In August, I bought a complete dvd set from Amazon USA. My very first order with them. Murder, She Wrote. 200+ episodes on 63 discs. $AUS140. This included the shipping. Very happy with this price.

From the day I placed my order, the package only took 12 days to arrive on my doorstep in Australia.

I'm continually seeing lots of comments from others on Sitejabber about how long they have to wait for online orders to arrive. Ha! You guys have nothing to grumble about. How about having to wait 10 days for mail, from one suburb in a capital city to another suburb in the same capital city? This is the reality often, for all of us here in OZ, having to deal with Australia Post. They are always being voted the worst business in the country.

I'll be buying more dvds thru Amazon USA in the future. Or Ebay. Whichever one offers the cheapest dvd set that I'm after at the time. My list of "wants" gets longer by the day - Bionic Woman, Starsky & Hutch, The Waltons, Streets of San Francisco, Barnaby Jones, McMillan & Wife, Petrocelli. No prizes for guessing that I love tv series from the 70's & 80's :)

Thanks Amazon. You did good. Seems to me that you are on the ball, & you know what good customer service is all about. Keep up the good work.
Costco
Costco has finally made it to Australia. We have, I think, around 10 stores thru-out the country.

I'm not a member. So I can't buy food or petrol there. I refuse to pay $60 for the privilege of walking into a Costco to buy groceries, when I can walk into stores such as Aldi, Coles & Woolworths for free. My neighbour is a member & he brings me home a pack of Costco's scrumptious blueberry muffins each time he takes a trip there. 12 muffins in the pack for $10. I've never seen such large muffins in my entire life! They are soooooo yummy!

I've been into a Costco store to have a look around on a few occasions. Seriously massive, & lots of walking to be done. I sure get my exercise there hahaha. Never seen such large trolleys anywhere!

Great grocery store for families/singles who are wanting to save money by buying in bulk. Their petrol outlets are great as well, with prices per litre much cheaper than other big name servos. I hope we get more Costos here in OZ in the near future. They seem to be very popular with aussies.

I'm giving Costco 5 stars with this review. Purely & simply because the store helps people to save a ton of money on their weekly food/petrol bills. I'm not happy that aussies have to fork out $60 for the annual fee, especially considering we don't have the variety of products in our Costco stores that you guys have in the USA. So, not really fair, if you ask me. but it is as it is. We have to put up with the fee, or shut up. So, the majority of us put up with it & pay. But not me.

I'd like a Costco CEO to explain to me why we have to pay a higher annual fee than Americans? It's not right.

Some good reading - www.choice.com.au Type in search box "Is A Costco Membership Worth It?"
InterPals.net
Interpals. What can I say? How long have I got? It seriously bad. I hated it while I was a member. The best thing I did was delete my profile & get the hell out of there.

So many bad experiences, I can't mention them all here. The majority of men on there don't know the difference between a penpal site & a dating site. If I had a $ for every man who asked for my hand in marriage, wanted to meet up with me to $#*! me, told me I was their soul mate (in the first message!) - I would be a seriously rich woman now. hahaha.

I did do a lot of messenging on there. This is the one good feature about Interpals. They allow you to do messenging. But having said that, when I was a member, the conversations I had while messenging were very hit & miss. I'd send a bunch of text to someone, & they wouldn't get all of it. This happened time & time again. Over many months. It nearly did my head in. Was very frustrating for me & the person I was talking to. In the end, we just exchanged emails & chatted that way. Was much more successful.

A lot of times I couldn't log on when I wanted to. Being 15 hours ahead of the USA here in OZ, was the problem. When I wanted to log on, it was the afternoon here, & the early hours of the morning over in the USA. Interpals told me I couldn't be connected as they were doing "maintenance". I notice they never carried out any maintenance in daylight hours USA time. Not being able to log on often, to answer messages, was very annoying. I couldn't do anything about it. Just had to go with the flow & put up with it.

I had to put up with some very abusive men. The things they said to me! And they didn't even know me! I wondered what sort of an abuser they were in real life, & who was the poor woman putting up with them in real life.

One nice thing that I will say for Interpals is that they allow photo albums to be displayed. As many albums as you like, & each one can contain about 40 photos. Good for showcasing where you live to others around the world. I did like that feature, & I posted a lot of pics for people to view.

I am surprised the site hasn't been shut down by now. There is a "moderator", but I seriously don't think he/she exists, & if they do, they aren't doing a very good job! Its just a bloody word, if you ask me. Knowing that there is a "moderator" makes members feel as if they are being looked after, when they really aren't.

Ladies - I would advise you to run a mile, rather than sign up to Interpals. I'm going to have a look around & see if I can find the names of people that I blocked. I'll add them here if I can find them.

Interpals is nothing more than a meat market. Every man who likes to flirt & wants sexual chats is on there, for sure. When they asked me if I was up for some "fun chats", I told them I'm too old to bloody care! hahaha. That got rid of them, quick smart. hahaha.

I describe Interpals as the toilet of the internet. Wish I could rate it with zero stars on here. One star is just too many.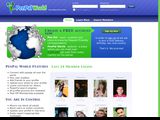 PenPalWorld
I've been a member since 2007. Met some very nice people, a couple whom I wrote to for quite a few years. However, 12 yrs down the track, I've decided to pause my account for the time being. I need a bit of a break. Recently, I've had a few women writing to me who turned out to be men. A couple of them came right out & told me, they thought it was a great joke! Why do the majority of people have to be someone they're not online? I don't get it. My trust in online friendships has been broken. Its very unfortunate, as I loved penpalling & meeting new people from around the world.

Having said all that, Penpal World is a great penpal site, run by a man who does things right for all the members. He is continually banning profiles of people who are scammers or have been complained about by others. The fees are good. I think they are very reasonable. I live in Australia & after being a member for a year or so, I decided to pay for a lifetime membership. I paid about $US110.00 & that is valid for 99 yrs. I think thats value for money, don't you? :) Lifetime membership entitles you to write as many messages/comments as you like each day. It also allows you to keep every message that is sent to you, & you also get to keep every message you send to others. As a lifetime member, you can enforce your penpal settings, ban countries, have a "hot list", & many more perks. It is money well spent, for sure. Lots of people complain about losing their messages because they are not a paid-up member. What's the big deal? Just pay the fee that is being asked. Its not much. And for you guys in the USA, you pay a lot less than I had to. If you don't want to pay for a lifetime membership, there are other monthly options available. People say they can't afford to pay. Are these the same ones who can afford to buy smokes & grog each week, or gamble, without even giving it a second thought? Food for thought :)

I may unpause my account on Penpal World at some stage, I may not. Haven't decided as yet. For the most part, it was a nice experience. If you are looking for penpals, I recommend you go with Penpal World. I think its the best out of all of them. I'm enjoying my friends in the "real" world at the moment.

Thanks to you all for taking the time out of your busy day/nite to read my comments. Cheers!
Jan hasn't received any thanks yous.
Jan doesn't have any fans yet.
Jan isn't following anybody yet.