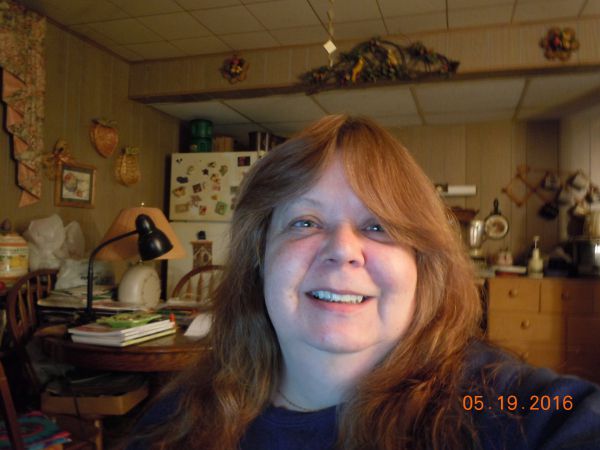 Diane S.
3

Reviews

13

Helpful Votes

0

Thank Yous
Experience: Home & Garden, Computers & Technology, Shopping
Member since May 2016
Reviews

3

First to Review

1

Votes

13

Very Helpful

12

Funny

0

Fraud Buster

0

Great Find

0

Well Said

1

Thank Yous

0

Fans

0

Profile Views

411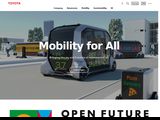 Toyota
If you are like I am, I just love the Corollas I've had. But LOOK OUT, most of the Corollas (mine's a 2007) and Camrys have plastic head light covers that all fog up to the point of having to literally having to clean them yourself with products made for this or pay$89.95 to go to the dealership and have it done "professionally" with no guarantee how long it will last. I had a conversation with a svc mgr here in Milwaukee, WI about this. He said Toyota Dealers have a special 3 step process they use on the headlights. Excuse me $89.95 for two headlights at the dealer? What a rip off! Since I notice this almost permanent fogging of the headlamps, which prevented my headlight to beam forward of my car not more than 5 feet, I thought no wonder I can't see well at night. Well I checked at my local Auto Store and found there is a product-well several products that will clean and polish the headlamps for about $15 and a half hour of your own time. The svc mgr at the dealership said that they have a polish of the last step of their cleaning. Well, low and behold, I found Rain-X has a kit containing a 3 step process where the last is a polish to make them sparkle. I did it a year ago and now it needs to be done again. Imagine paying $89.95 every time your plastic lights lights get all fogged up, and not allowing the headlights to do what they are supposed to. I did write to the corp office in Japan, but it probably won't matter to this big car company. I mean, Takata replaced millions of air bags in Toyotas and other companies for free. This is obviously a manufacturer problem. I did nothing to my head lamps for them to fog up and I should be charged to have them cleaned and polished, with no guarantee on how long it will last? If you own a smaller model Toyota, take a look at your head lights. I've searched every parking lot where I shop and found all Toyotas have this problem. I think it's time that us loyal Toyota owners speak out about this problem and not have to pay to get it "temporarily fixed," especially since it is NOT OUR FAULT. It is the manufacturer's fault as the same applied to faulty air bags. LET'S GET THE WORD OUT! CALL YOUR DEALERS ABOUT THIS IN HOPES THEY PASS IT ALONG TO SOMEONE WHO REALLY CARES AT TOYOTA as my dealer's service manager promised me he would. This is a damn rip off due to the cheap plastic headlamps they decided to replace the glass ones with! LET'S GET THIS OUT ABOUT THE KITS AVAILABLE AT YOUR LOCAL AUTO STORE, TOO. Dealerships know this is a long line of cars with this problem, otherwise they never would have sent me a "coupon" to have it done for that our rageous amount of $89.95! We pay big money for their autos, I'd expect ore from Toyota! Wouldn't you?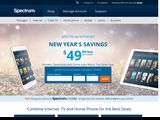 TimeWarnerCable
I heard that Spectrum has packages of programming that they put together so you can bundle what you want to watch. I just bet ya that the basic pkg has all local and $#*! channels so you are forced to go with another package for double the price in order to get the programming you want. I have no faith in Spectrum. Have had to talk with them on the phone recently and they have no clue as to problems, or how to explain the packages. Asked for a pamphlet, received nothing. Ugh!
Tip for consumers: Do not get Time Warner Cable unless you want headache after headache trying to deal with them.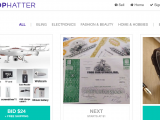 Tophatter
In regards to the CZ ring that was just beautiful, I kept being asked by Tophatter to send clear pictures of the ring. The ring isn't that big and to get a good picture showing where the CZ was missing I'd have to get real close. It was obvious on my slightly blurred pictures where the CZ was missing because there was a dark black hole where the CZ was. The rest of the ring was shining nicely. Tophatter put me off every time I'd send another couple pictures, and they picked the worst one of the bunch and continually kept asking for clearer pictures. They'd put me off a week or more each time and by the time I sent in the last couple pictures, they said the 60 day guarantee had expired and they closed their case. They did give me a refund of the $15 I paid, but it is now stuck in their account wallet and I have to use the entire $15 on a new purchase. I never spend that much on their items any more because of this issue, so if I don't find something I really like, I'm out $15! I'm going to try once more to deal directly with the seller and see what they have to say now. I'm sure I'll get nowhere with them as I did not get anywhere the first time I contacted them! Damn I'm pissed. Will keep you updated after I recontact the seller in China of all places! Ugh. The only thing I would ever purchase from them are their gold and silver chains which are very nice, but look so much bigger in the pictures than they are, or maybe earrings. Bracelets are only as large as 7.5" and that's a little short for my larger wrists. The watches are too small to fit around my wrists also. Everything is measured in cm and mm. You'd think that if they are selling in the USA, they'd use our measurements and not metric!

I had purchased a cz ring that is just beautiful, but after two weeks one of the CZ's fell out. I have been trying to work with the seller who asked for pictures which I sent showing the ring with the missing CZ and had heard nothing back from the seller. I took up the issue with Tophatter and it has been weeks since I heard from them. They just keep sending me form letters saying they will work on it asap. I do not believe that they are going to do anything because when I had problems with other items, I heard back right away. This has been going on more than a month now! I'm fed up with the lack on help on the part of Tophatter staff and will not be purchasing anything else maybe forever or until this matter with the CZ ring is taken care of. Like I said in the first review (below) I hadn't had any problems, but now I do, and I'd very much BEWARE with anything on the site. When something goes wrong, you may not ever get a solution. I'm still hoping to get one, but have my doubts!

I have purchased many items from Tophatter that I am pleased with, but there are a lot of purchases that do not fit my wrist like a bangle watch and a double wrap watch w/charm. Try to get a refund. I have left emails, with pictures as they requested. What part of does not fit around my wrist mean? Duh. You have to look very closely at the items for the quality. A lot of the items are either pictured real big and are very small when you get them or just the opposite and outright ugly. I have been pleased with the rings I ordered. One is actually more beautiful in person than was pictured. No green on fingers yet, but it hasn't been that warm outside. Some of the bracelets are so hard to get on, it irritates me and I end up not wearing it at that time. If a size is listed, it is exact or a little smaller. After I receive the remaining items and hopefully get a refund for two of the items I can't wear because they don't fit, I most likely won't order from Tophatter any more. It's a crap shoot as to what your items actually will look like when you get them. Working with China on a lot of their items and they don't want to refund your money. You have to bicker with them over and over! BEWARE!
Diane Has Earned
13

Votes
Diane hasn't received any thanks yous.
Diane doesn't have any fans yet.
Diane isn't following anybody yet.
Similar Reviewers on Sitejabber
I purchased the basic internet plan from TWC. The tech came out and set up my wifi router. When...
I don't understand how a company this bad has been around this long. They've made actual billions...