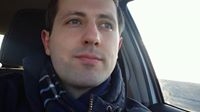 Cristian A.
4

Reviews

15

Helpful Votes

0

Thank Yous
Experience: Business, Shopping, Hobbies & Interests
Member since July 2017
Reviews

4

First to Review

1

Votes

15

Very Helpful

15

Funny

0

Fraud Buster

0

Great Find

0

Well Said

0

Thank Yous

0

Fans

0

Profile Views

209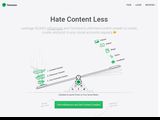 Tomoson
THEIR SUPPORT IS SABOTAGING THEIR OWN CLIENTS THAT THEY CHARGE from ~ $50 to $600 !!!! and not only that, you pay to be insulted and treated like $#*!! THEY LITERALLY TRY TO CAUSE THEIR CLIENTS LOSSES OF HUNDREDS OF THOUSANDS TO MILLIONS OF DOLLARS!!!!

Florence Barber > IS INSTRUCTING CLIENTS (SELLERS) TO CONFIGURE THEIR CAMPAIGNS IN WAYS THAT WILL MAKE THEM LOSE ALL THEIR INVENTORY AND STOCK FROM SCAMMERS THAT WILL TAKE EVERYTHING THEY ADVERTISE WITH TOMSON .. FOR FREE !!!

QUOTE FROM THE TICKET I REPLIED TO HER:

I now realize what you meant by:

"Please take note that a common error for brands is that they set the "buyer gets" field to a percentage. However, to be able to set a 100% free coupon, it should be set to "fixed price" and enter the cost of the product into the text box. Please see screenshot as reference: http://prntscr.com/gjbtt3

But you don't realize the insanity of doing that and the AMOUNT OF DESTRUCTION AND LOSSES that doing that would inflict upon your clients, the sellers.

You don't, do you?

I investigated and let me put it in clear perspective.

Doing what you suggested would make it impossible for the seller to RESTRICT the buyer to receive ONLY ONE PRODUCT FOR FREE. (you can no longer configure the "buyer benefit applies to a quantity of" box)

Buyers could and would most likely purchase 20-30 products FOR FREE or the whole god damn inventory.

Everything the seller has in stock would vanish and STOLEN because of your ill advice.

What you instructed to be doing is BORDERLINE TO SABOTAGE! and whoever follows your instructions will find their stock has been stolen directly as a consequence of following your BAD INSTRUCTIONS.

TOMOSON would then be liable to THEFT and SELLER LOSSES in the THOUSANDS TO MILLIONS OF DOLLARS !!!

If this is your official recommendation policy, I strongly urge you to bring this up with top management, because you're opening your company up for lawsuits and bankruptcy.

Either way, I would like to escalate this matter to your TOP MANAGEMENT, as this is a very serious and potential business destroying ill support advice. This should never happen. You are instructing your clients (like me) to lose everything and have their business destroyed."

SHE HAS TERMINATED MY ACCOUNT TO COVER UP HER $#*!-UP AND HOW BY PROVIDING SUCH DESTRUCTFUL SUPPORT INSTRUCTIONS, SHE HAS PUT THE ENTIRE TOMOSON COMPANY AT RISK OF BEING SUED AND BANKRUPCY BECAUSE SHE IS CAUSING LIABILITIES TO YOUR CLIENTS IN THE MILLIONS OF DOLLARS !!!!

SHE HAS CAUSED LIABILITIES FOR YOUR CLIENTS TO LOSE ALL THEIR INVENTORY FOR NOTHING IN RETURN !!!! BY FOLLOWING HER INSTRUCTIONS, A SINGLE INFLUENCER COULD WIPE OUT THE ENTIRE INVENTORY OF SAID PRODUCT, BY PURCHASING ALL INVENTORY FOR FREE ($0) - UNLIMITED QUANTITY OF THEM.

I URGE YOU TO FIRE HER AND REINSTATE MY ACCOUNT.

- - - STAY THE $#*! AWAY FROM THIS PIECE OF $#*! OF A COMPANY!!!
THEY WILL LITERALLY CAUSE YOU LOSE $50,000 - $100,000 + OF INVENTORY OVERNIGHT BECAUSE OF THEIR DESTRUCTFUL INSTRUCTIONS !!! - - -

IT WOULDN'T BE FAR FETCHED IF THEY'RE THE ONE WHO ACTUALLY STEAL YOUR INVENTORY AND RESELL IT, SCAMMING THEIR OWN CLIENTS !!!!!

Their support is also rude, insulting and treating their customers like $#*!.
Tip for consumers: RUN LIKE HELL AVOID AT ALL COSTS!!!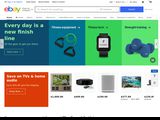 eBay
I have been a TOP SELLER in both the United States and the UK.
Because of scamming buyers and the fact tracking wasn't available, some demanded full refund for non receipt. I offered to re-send product, but instead of responding, they just escalated to eBay.

And for this, 6 of these cases out of 670, eBay punished me by making my Global Seller Rating: Below Average. Just one case was actually in the global region, the rest were in the US/UK/Germany.

I thought it won't matter since I was still a TOP SELLER in the US & UK. WROOOONG

I started selling on eBay again, subscribed to an eBay store subscription and to my HORROR I saw no one was even finding my listings!!! I couldn't find them in search either!!!

eBay support repeteadly said BOGUS reasons, that it's because I'm searching my own listings, because people from other regions see other results, but that's NOT IT! Before I could find them!

TURNS OUT just because my global seller status dropped below average, not only no one from worldwide can see my listings in search results, BUT NO ONE FROM THE REGIONS I STILL HAVE TOP SELLER STATUS CAN FIND MY LISTINGS EITHER !!!!

EBAY INTENTIONALLY SABOTAGED AND CENSORED MY LISTINGS WITHOUT EVEN INFORMING ME BEFORE NOT ONLY PAYING $$$$ FOR MANY EBAY LISTING FEATURES TO BE SHOWN EVERYWHERE, BUT NOT EVEN INFORMING ME NO ONE WILL BE ABLE TO FIND MY LISTINGS BEFORE SUBSCRIBING TO THEIR STORE SUBSCRIPTION !!!!!

I tried everything, contacted them over x20 times ... NOTHING!!!! It's like they intentionally want to sabotage us!

I tried to cancel the eBay store subscription and to my HORROR it wanted to charge me $94 for early termination fee !!!! FOR WHAT ?!?!?! THEY ALREADY CHARGED US $20 FOR A STORE THAT IS CENSORED AND HIDDEN AND BASICALLY FOR A SERVICE NOT PROVIDED !!!!!!!!

I contacted Support to cancel the early termination fee, and support said to cancel my subscription and have my account charged $94 and to contacted them again for a refund.
When I contacted them for a refund, they said I'd have to wait until next month when the invoice arrives, to "try and request a crediting of my account and hope it gets approved" .... TO TRY AND REQUEST ?!?!? As if it's at their discretion to commit fraud and theft for services not provided ?!?!?!?!?
I contacted them next month, they didn't reply, had to pester them and eventually told me they're sorry they can't refund me anything because my account has been credited last month, when in fact ebay support specifically said they won't credit me anything for my listing fees for listings which were censored intentionally without informing me before hand !!
And after that they dared to say "we value your business and as an eBay seller" and wishing me good health ---- simply outrageous and insulting !!
So what happened: Even though support said they won't credit me anything for the listing fees, seems someone intentionally credited my account without informing me a measly $0.61 (61 cents) just so they'd have an excuse not to refund the illegally and fraudulently charge of $94 for an early termination fee of an eBay store that was CENSORED and useless TO BEGIN WITH !!!

eBay fraudulently charged me $114 for services which they intentionally DID NOT PROVIDE !!!

eBay sabotaged my business and nearly bankrupted me if it wasn't for Amazon ... killing my future and future businesses I would go and create.

eBay lied, stole and abused at every turn

eBay shouldn't have restricted my ability to sell in the US & UK regions since I still had and have top seller status there, or at least they should have informed me before hand !!!! BEFORE comitting to spend money!!!

I went to BBB to no avail, they're useless and eBay just gave me copy-paste templates. More so, I suspect going to BBB is what triggered them to intentionally sabotage me further by crediting my account with $0.61 just so they'd have an excuse not to refund the illegal charges.
They then proceeded to threats that if I don't pay they'll send collection agencies ...

They limited my account and put it on hold.

I paid their fraudulent $117 charge (they put penalties on it) and asked for my account to be reinstated. I asked when will my global seller rating be reset.

NO RESPONSE WHAT-SO-EVER. THEY STOLE MY MONEY AND BURIED ME TO THE GROUND!

I swear, because of this, I'll make it one of my life's purpose to see this thieving and fraudulent company burned into the ground, along with everyone that was complicit to this sabotage, from support members to key people that put such illegal policies into place brought to justice.

And I urge everyone to do the same, everyone who's ever been wronged by eBay, to stand up and bring it to justice! To expose eBay for the thieving, fraudulent, mafia-like monster that it is!

And now my hand twitches uncontrollably due to the levels of stress, outrage and anger these scms have subjected me to.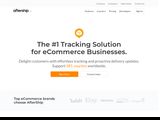 AfterShip
Tried the trial, followed their guide to setup email @domain CNAME settings and IT TOOK MY WHOLE SITE DOWN inaccessible due to DNS problems! TOOK AN HOUR TO RECOVER!

Contacted support with exact settings I've made, detailed step-by-step ... and the stupid indian had the nerve to ask for a screenshot of my CNAME settings !!!!!!!! That incompetent moron! I wrote him the exact settings in the ticket!

They expected me to still have those settings and my website down for 24 hours just so they can have their screenshot ?!?!?! OF COURSE I DELETED THE SETTINGS in order to recover my website and get it back online!

....

And to think they charge you $49/month for 1000 shipment notifications and $123 for 5000 shipment notifications to customers!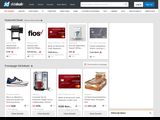 SlickDeals
This site is a joke. Don't waste your time.

I got banned and couldn't even access the website anymore. o_O
Cristian Has Earned
15

Votes
Cristian hasn't received any thanks yous.
Cristian doesn't have any fans yet.
Cristian isn't following anybody yet.