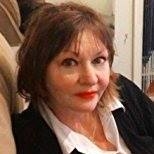 Brenda W.
8

Reviews

3

Helpful Votes

0

Thank Yous
Experience: Health, Shopping, Computers & Technology
Member since June 2017
Reviews

8

First to Review

3

Votes

3

Very Helpful

3

Funny

0

Fraud Buster

0

Great Find

0

Well Said

0

Thank Yous

0

Fans

0

Profile Views

593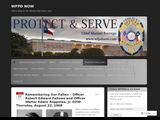 WFPD NOW
My elderly parents were neglected to death in their home. They had two properties on one lot. A felon moved in and pretended to be married at least that is what he told my Mother and our family and we believed him. After he established a residence in the back home there, he moved in many sickly dogs and spent a fortune on things like security cameras to protect himself and his sick ways. My Mother bonded him out of Wise County jail in 2010 with a personal check. When the felon was released he had my brother evicted from his own home with my parents. The felon continued to spend their money using forgery, he bought a car with their money, got into three of their bank accounts. The police that came sided with the felon. He has never been caught or charged because the Wichita Falls Police tired to push their work onto the Fort Worth Police and ignored evidence sent to them and believed Doctor Gary Ozier who said my parents died of Natural Causes even though the pictures sent proved otherwise. Evidence was lost twice sent to them. Very unprofessional and it continues.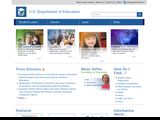 U.S. Department of Education
This is the real site but some have received snail mail that is false. So make sure you get the real thing. Great site and great information. Use your local state districts and real estate agents to find the best school districts if you need to move but remember that moving is very expensive.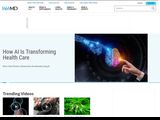 WebMD
This site is too complicated for non -medical persons. It needs to list all generic equivalent medications in the same " class" of drugs so people can save tons of money. I may be thinking of Drugs.com where you can see if your medications have interactions with Over the Counter medications and so on. Too bad they do not include all the ones on the recall list or the ones in class action lawsuits here. Great Site for most who need to study what they do not know. But the constant emails are a headache.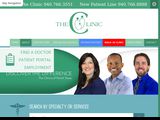 ClinicsOfNorthTexas
Doctor Jones is exceptional. Doctor Mike and Gary Ozier are great Physicians but are human. I could not find the Doctor that harmed my brother --Name and I do not think she is there any longer--but I will write this as truthful as I possibly can. She was my doctor but did not order a flu sot--so I had to go back and pay again--Then, my brother William R Winters--(deceased in November 2014) she put on Xerolto-a blood thinner that is in a class action lawsuit--and he almost bled to death-My Only sibling -- who was a disabled Pharmacist went to her and for 6 to 8 months she treated him for a milk allergy when he had cancer in his body --he had symptoms of diarrhea --too long and too often with too much gas---. So he went to the Clinics of NorthTexas-- emergency Clinic for stopped up bowels and they gave him a laxative-(the worse thing to do for stopped up bowels---) and sent him home. The next day he had to go to the Downtown hospital and have an emergency colostomy. The Doctors there did save his life--but It was not done right. They found the tumor and then it grew or enlarged. He had symptoms of colon cancer a long time-that woman doctor should have known that. Then he suffered with pain and chemo in WF for months-had to have his colostomy redone in Dallas along with a hernia repair --because of the first surgery-they took out too much bowel in Wichita Falls. And when my parents were abused to death in late 2010-by a felon not related to any of us-John Allen Buster is his name--many things went wrong including a medical error on their death certificates- no one ordered an Autopsy when I requested it from the Estate Attorney-John M Lane--I did not know to call and ask the Sheriff-- for an autopsy--then-Gary Ozier M D wrote that my parents Robert O Winters and Irene had died of Natural Causes and since I had expert medical knowledge and took pictures of them----pictures that proved otherwise--I hope he will correct his mistake---I still have the pictures--on an old laptop--sitting gathering dust--. What happened there to three of my family members is inexcusable. My brother's son was lied to at the hospital and told his Father-William (Bill) Robert Winters was in a coma and did he want the plug pulled? His son Matthew P. Winters of Austin was inconsolable. But after three hours-my husband and I went there-to intensive care and my brother was fine--came out of the so called "Coma" and lived another few months. Shame on the medical system because either communication is bad or -It is all about the money-that is my guess. Most of the care there is excellent but they sure took a lot of money from my family over the years because of their so called "good reputation". This was in 2010 my parents died and in 2014 my brother died-November 2--at Hospice where they help people die or do euthanasia which is murder. They put you into a drug induced coma in Hospice and do not give you food or water--I do not want that-let me die the way the Good L-rd intended--
Walmart.com
Love their fresh produce and bananas. They always have fresh fruits and vegetables in the stores. I use the online app too for gift cards for my family when they need groceries and other items. Have used them for many years and they are great. We use the ones in Wichita Falls Marble Falls and Austin, Texas most of the time.
Amazon
Here you can even find my books and I am my daughter Author Emilie Mignon have many. Hers is the Aggie Duncan Series. I have ordered many gifts for special occasions and tennis shoes that did fit. I love the glue traps for brown recluse spiders because they trap scorpions too. We have no small children here to touch these. I have ordered many books but I do wish they had more diabetic supplies like very large support socks. Thank you Amazon for being so wonderful.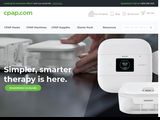 CPAP.com
The Doctor wrote an RX for my husband after his sleep apnea test. I had to wait for the money and found a false site they said was Cpap.com and it was not. When I called I was told the RX had not been signed by his Doctor and that is was not a real RX. I called the hospital to speak to the Doctor who wrote the Rx on a Friday and the nurse never called me back. The Chat person with Cpap.com closed the chat on me. I had used a few choice words because I was so frustrated. Then this company cancelled my order without my permission even though I had paid for it. They told me I would have to wait until the money was back in my bank because of their human error. I spoke with a manager who would not let me speak to the owner and I finally did. But I had to hang up on people who were trying to stop me from calling the owner. One week has passed and still no machine because the Fed-Ex man delivered it to the wrong address I suppose. I forgive them but my husband has suffered and I have too over this mess. Shame on Cpap.com and not placing the customer first. The Fed -Ex people had to be called for a tracking number and then the neighbor brought it to us in the package. Instructions for set up are very small. Read the entire manual and use distilled water and safety with water and electricity. You can call Cpap and they will help you with the set up if you do not have a professional or cannot take it to a respiratory therapist. We ordered two masks so we could get the right fit. My first review has been edited. If things had worked out as planned, all would have been better so read the reviews and I give this Company a 3 or 4. This is a medically necessary machine and many people who do not have a medical background may not understand the importance of the process. do not hesitate to get help on the phone or take it in and do not have anyone work on it that would void the warranty. If one does not complain then no one learns from our mistakes. I will use them in the future Good L-rd wiling.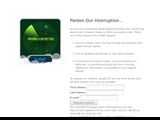 LegalDirectories.com
This woman attorney called me a few months after my brother died. I am disabled and she was very hateful and mean spirited. She said my husband owed the estate money and we did not. Then she lied and said my family's home was a bank foreclosure. I called the tax appraiser in Wichita Falls, Texas and the home was sold and not a foreclosure under her. Even the ones who sold the home lied to me about it. My brother died in Nov, 2014. This attorney never paid one dime on his cremation or ashes and to this day his ashes are in Falls Funeral Home in 2017 June. She said if the estate owned me money I would have to travel a 12 hour trip to go before the judge but would not give me any details. Very unethical and unprofessional.
Brenda Has Earned
3

Votes
Brenda hasn't received any thanks yous.
Brenda doesn't have any fans yet.
Brenda isn't following anybody yet.