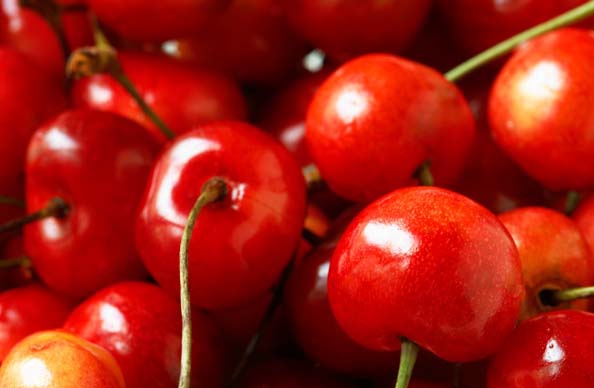 Blink J.
7

Reviews

22

Helpful Votes

0

Thank Yous
Experience: Health, Beauty, Shopping
Member since January 2015
Reviews

7

First to Review

4

Votes

22

Very Helpful

20

Funny

0

Fraud Buster

0

Great Find

0

Well Said

2

Thank Yous

0

Fans

0

Profile Views

448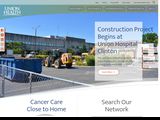 Myunionhealth.org
For one: Do not trust loved ones with DNRs here. They will claim to be cleaning up the patient for extended periods of time or keeping loved ones away from the patient. Get tired of waiting walk into the old ICU to find celebrations and gossip happening and the loved one lying in their own filth, room a mess, and unattended for that length of time. No one cared. Hospital officials then like now unapproachable and impossible to contact but plenty of disregard and hateful attitudes from the cliques and connected ones employed there allowed to get by with ... whatever. They care nothing about life, suffering or death.

Union and UAP staff refuses to give me copies of my medical records, harassed me by phone for months. Protected and supported by nepotism, politics, CEOs and supervisors that couldn't care less but think it's funny. Basic civil rights issues, Disability Act issues, patient privacy/safety, confidentiality, human rights issues do not matter there. No help from state agencies, medical boards, Bucsheon, Sen Young's office, Health and human services, media refuses to report truth about our area, to lawyers and others not wanting to get involved in any issues of VA corruption to retaliation to it carried out by civilian health care staff due to politics and all the covering-up going on. Seems it's all more about the power of females and their associations or sorority sisters, politics, male hate, the scorn, not health care. The VA broke my jaw and I couldn't even get a local dentist or oral surgeon to X-ray the shattered jaw meanwhile dealing with the likes of the secretaries, Michelle, staff like Tory, Kim, Kat and others who claim I have no right to know names of staff right along with not having the right to my records from them. But that is how Terre Haute IN rolls. Retaliation, bullying, identity politics, hate, intimidation, ACTIVISM, racism towards white men, or attacking real victims of the area. Shame on Union and UAP as well as Vigo county for all the censoring and allowing citizens to be attacked over such matters and not have a real voice or representation locally or state wide. None from DC either. Have a nice day in corruption land.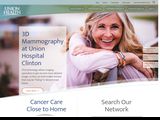 Myunionhospital.org
It's not only Union or UAP that is IMHO and by vast experience but Indiana health care and politics, a network of covering-up for professional misconduct and harm, abuse, threats by the VA and other so-called health care professionals. I left the VA over a broken jaw and many other issues only to have Terre Haute,IN professionals refuse to X-ray it but did surgery on me anyway to try and correct the damages and on that goes. I then chose Union & UAP for care that was a huge mistake. The female staff there and others who happen to be related to local politicians and that machine soon treated me the same way the VA did and doing the same things they did, plus constant harassing phone calls to refusing to release my medical files so I could go elsewhere for care. They all think it's funny and a game. A few act professional but then turn evil and play the same game. Even state officials to the media refuse to get involved but instead visit the hospital and brag about how great they are like Congressman Busheon did. Trying to deal with a corrupt industrial complex like Indiana's health care, the nepotism, "Professional" Courtesies of covering up for each other at many levels is horrendous. To the point of shunning

image coming soon
Drugstore
I enjoy their wide selection of products and fast shipping.
Walmart.com
Terre Haute, Indiana's worse pharmacy ever. Call in a prescription and told to wait for an hour, then it takes two and half hours after showing up in person for what should have been a quick pick-up. Total pack of idiots work there.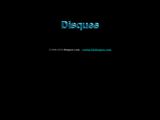 Disques
Horrible liars. They do moderate and censor. Our local newspaper uses them and since disagreeing with a local moderator on a topic I have been unable to log in and comment anywhere else. No help from the company and no way to contact them in libtard California. They are also reported as information gatherers. A pure waste of time and noone serious about getting civil responses and honesty should stay away from these freaks. So much for free speech and using this company while they lie and allow for censoring and silencing.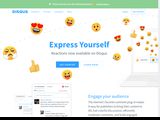 Disqus
As a veteran it's sad to see such groups or businesses that may seem fine or a good idea is all ruined by censoring thoughts or historical facts due to far left leaning censoring, or hate for anyone who might disagree with those in partnership with such forums. If you don't agree with Hollywood, the fascist liberals or local corrupt local governments and their lying media you'll have no problems. If your a veteran opposed to sick fads or what we are forced to accept due to political corretness the problems begin, just logging in after claim of viloating some moderators personal beliefs is not right or about freedom of speech allowing us to politely disagree with communist or fascist. Or to have some moderator then send our posts out to various dangerous activist groups so they can attempt to find you to silence you? These companies for chat or sharing should not be allowed to act as fascist so they can censor all but their own agenda driven activism. Thought we had a right to disagree in America, not so much any more with Diqqus or sites like Topix.com. Some smaller towns are totally shut off from seeing some news links or to chat about more controversial topics so the fascist can try to show the multitudes must agree with the fascist since no others opinions or facts can be read or allowed to post.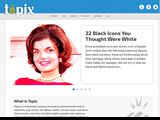 Topix.net
Topix Terre Haute, Indiana, is heavily moderated for the wrong reasons. They delete local news that goes unreported by local media. They allow nasty gross discussion about anal sex and perversions but any honest discussion is not allowed with a moderator deleting posts that they, the communist, the politically correct, or anti-Americans disagree with. Corruption and how Israel controls our local government are not allowed to be discussed. Myth, lies, false information, threats to citizens, propaganda allowed but nothing about more serious issues especially when the communist and corrupt are just allowing their side to be read and remain posted. Christians and morality and truth not allowed on this local forum. You either support Hollywood, communism, Marxism, Obama and other trash or get deleted or heavily monitored. And since when did Topix monitors get involved using their job to push their own libtard communist agendas and delete what they want at will. Just as bad if not worse than all other forums and comment sections in the area.
Tip for consumers: Heavy liberal communist moderation. Totalitarian fascist censorship at it's best.
Blink Has Earned
22

Votes
Blink hasn't received any thanks yous.
Blink doesn't have any fans yet.
Blink isn't following anybody yet.
Similar Reviewers on Sitejabber
Impressed with the knowledge and great customer service. Fast and easy acess to buy good...