LegitScript

reviews

Suggest Category

818 Southwest 3rd Avenue

Portland

,

OR

97204

,

US

Tel:

+1-503-914-0308

john.horton@legitscript.com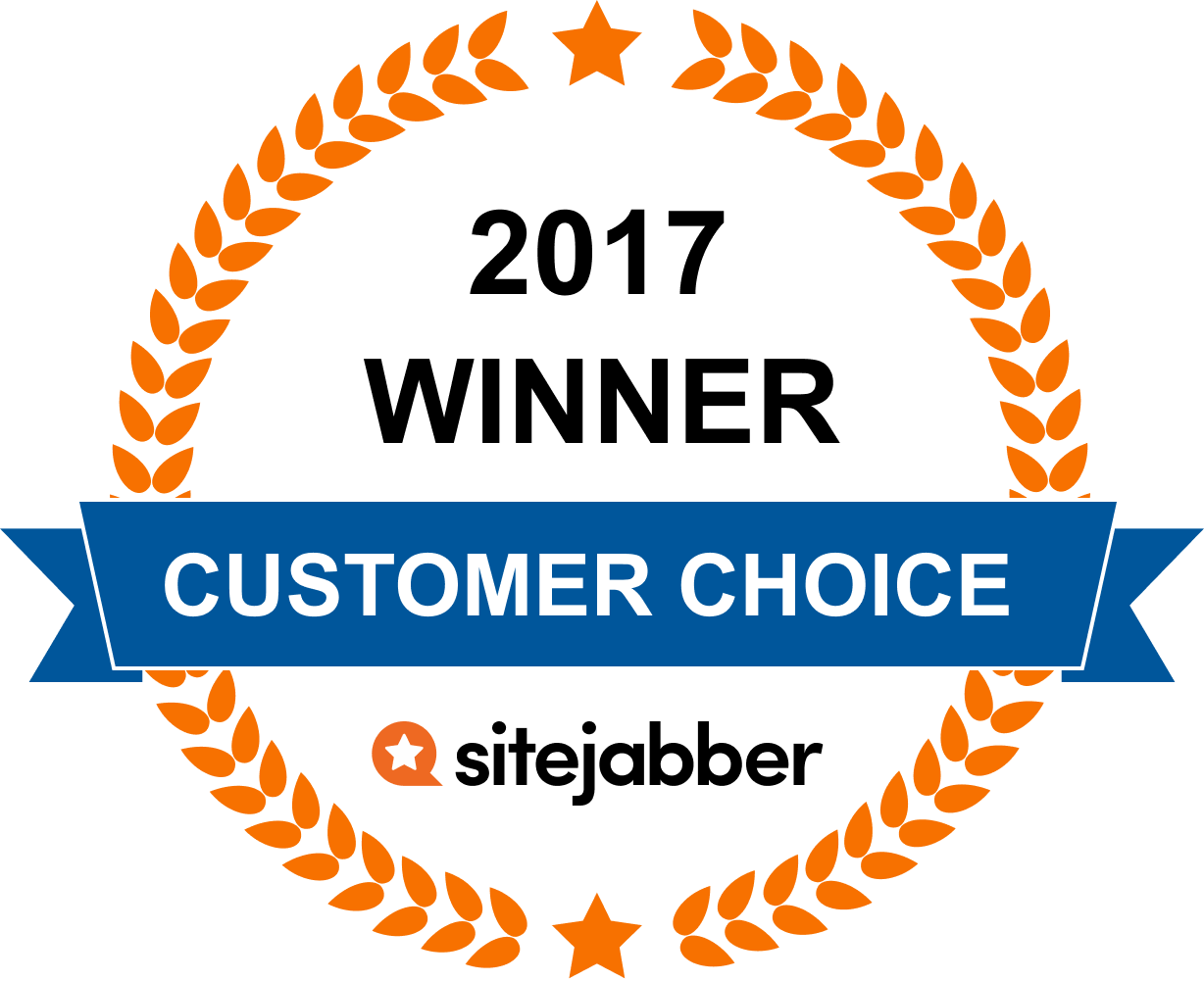 48

Reviews From Our Community
All Reviews
They certify everyone who sell drugs and help them sell more drugs. This company and staff don't help anyone that is involved in getting people off drugs and hassle drug rehab programs. They charge 3.000.00 and provide 0 service to society and help 0 people. They help drug dealers sell more drugs, they have no other purpose.
LegitScript is a fantastic site dedicated to helping people make sure that an online pharmacy is real and legitimate before ordering from them. There are so many sites out there designed to scam people, glad someone is looking out for us.
My wife's pain medications are hard to come by and very expensive. To purchase online is the best way for us to get the medication, but there are so many pharmacy websites out there designed to scam you. Thank goodness there is a site like Legitscript. Thanks to them I avoided buying her medication from one of these scam sites.
I was moments away from buying a medication from a site when my wife asked me if I checked it on Legitscript. I hadn't. So I went to Legitscript and put in the website I was purchasing from. It came up as a scam site! I quickly cancelled my purchase and found a legitimate site to buy my medication from.
...there are so many sites out there designed to take advantage of sick people looking to get their medication, how do you know who is real and who is fake? It's a horrible position to be in. Thankfully there is Legitscript. They help you know which sites are real and which ones are trying to scam you.
My wife takes one 5 mg Onglyza per day. At Costco this 22FEB14, the brand name product would cost $9.77 per day. The same BRAND NAME product, when ordered from 2 different CIPA approved and PharmacyChecker approved internet pharmacy costs us $1.67 per day, with the pills delivered to our mailbox. In this case I see no patent issue whatsoever. Legitscript lists these CIPA approved Canadian pharmacies as "UNAPPROVED". CIPA is the official Canadian government approval agency for Canadian Pharmacies. In fact, it appears that Legistscript lists ALL CIPA approved Canadian pharmacies as "UNAPPROVED". Why? It is quite apparent that Legitscript attempts to divert the naive US consumer into paying the incredibly bloated prices in the US and that Legitscript is almost certainly another instrumentality of BigPharma.
Actually, Richard has his facts wrong. CIPA isn't a government approval agency: it's operated by the Internet pharmacies themselves, not a single one of which is operating legally. Check the corporate registration for CIPA. They've done a good job of making it appear to their customers, like Richard, that they are some government-sponsored entity when they aren't. And, those Internet pharmacies aren't even really shipping drugs from a Canada pharmacy in most cases: the drugs are actually shipped from Turkey, India or other similar non-Canadian locations, which is inconsistent with both US and Canadian laws, and is unsafe.

Richard has reviewed several profiles for illegal online pharmacies or organizations that profit from them with four or five stars: we do not know if Richard is also being compensated by these organizations for his reviews, but stand by our classification of the CIPA Internet pharmacies as not really shipping drugs from Canada and operating illegally.
This is a rogue private company who likes to bully foreign based pharmacies. The founder, John Horton is a failed former official for George W. Bush's administration who then used his connection to start this worthless organization. This organization prevents poor Americans from buying life saving medications overseas.

This article is a response from Pharmacy Checker:

http://pharmacycheckerblog.com/legitscripts-john-horton-conjures-falsehoods-to-smear-pharmacychecker#more-4159

LegitScripts John Horton Conjures Falsehoods to Smear PharmacyChecker
On April 14, 2015, in Drug Importation, Online Pharmacies, Online Pharmacy Verification Services, by Tod Cooperman, M.D., President, PharmacyChecker.com

John Horton, the founder of LegitScript, a company which seems bent on preventing Americans from ordering affordable medication from outside the U.S., recently attempted to discredit PharmacyChecker.com with a false and misleading blog post. This is an old tactic of Mr. Horton. Why does he do this? At least two reasons come to mind: PharmacyChecker.com publishes information that helps Americans find safe and affordable medication from licensed foreign pharmacies and we have publicly exposed Hortons seemingly unethical business practices.

LegitScript is allied with large pharmaceutical companies and U.S. chain pharmacies, entrenched business interests that lose money when Americans buy less expensive prescription medication outside the U.S.

Mr. Hortons recent blog post discussed charges against Titilayo Akintomide Akinyoyenu, a pharmacist in Washington D.C. From 2005 to 2010, Mr. Akinyoyenu is alleged to have filled orders from his pharmacy for controlled medications pursuant to prescriptions written by a licensed doctor that were invalid because they were based on online questionnaires rather than a face-to-face examination. His pharmacy was licensed in the District of Columbia and is registered with the Drug Enforcement Agency to sell controlled medicines. He operated an online pharmacy, apexonlinepharmacy.com,which was associated with his licensed pharmacy. PharmacyChecker.com verified the licenses and DEA registration of Mr. Akinyoyenus pharmacy, and checked that the online pharmacy required a valid prescription and met other good online pharmacy practice standards, permitting his online pharmacy to be approved in the PharmacyChecker.com Verification Program until August 31, 2010.

Despite the fact that apexonlinepharmacy.com is not a PharmacyChecker-approved online pharmacy and has not been for about five years, Mr. Horton saw an angle in the allegations against Mr. Akinyoyenu to take a shot at PharmacyChecker and give his blog post the false and misleading title Another PharmacyChecker Approved Internet Pharmacy Gets Indicted. The indictment is not of the pharmacy, but of Mr. Akenyoyenu himself and it makes no mention of PharmacyChecker.

Although it would have been just as absurd, at least it would be factually correct if Mr. Horton entitled his post, Another U.S. Licensed Pharmacist Gets Indicted, but, of course, Mr. Horton doesnt want to offend U.S. pharmacy regulatory authorities. Even more ridiculous is that Mr. Horton insinuates that the allegation against Mr. Akenyoyenu is somehow evidence that PharmacyChecker was a critical partner in various allegedly illegal online pharmacies business and advertising strategies. PharmacyChecker is certainly not a partner in any pharmacy or in their business or advertising strategies.

It interesting to note that Mr. Horton allows Walgreens.com to be certified in LegitScripts Internet Pharmacy Verification program, despite the fact only two years ago Walgreens agreed to pay $80 million dollars to settle DEA charges for apparently widespread and illegal sales of controlled medications, feeding the nations substance abuse problem. The settlement is described as the largest in DEA history, and involved an unprecedented number of record-keeping and dispensing violations under the [Controlled Substances] ActThe Registrants negligently allowed controlled substances listed in Schedules II V of the Act, such as oxycodone and other prescription pain killers, to be diverted for abuse and illegal black market sales.

It seems to suit Mr. Horton just fine to allow a company that apparently profits from the illegal and dangerous distribution of controlled drugs to be approved as safe and legitimate by LegitScript.

Regarding the sale of controlled drugs, our Verification Program Standards are clear as day that we do not allow online pharmacies in our program that sell controlled medications without requiring a valid prescription based on a face-to-face consultation with a doctor. If the allegations against Mr. Ankenyoyenu are found to be true, then he would have been in violation of the requirements of his licensure as well as of our program. PharmacyChecker.com stands with the DEA 100% in wanting to help curb the nations prescription drug abuse problem. In fact, international online pharmacies are banned completely from the cross border sale of controlled medications in our Verification Program.

Another falsehood which Mr. Horton throws into his blog post is that PharmacyChecker was a gatekeeper for the major search engines from 2006 to February 2010, a time when rogue pharmacies were advertising on search engines. However, PharmacyChecker.com was never the gatekeeper for the major search engines. As disclosed in an agreement between Google and the federal government, online pharmacies that had never been evaluated by PharmacyChecker were allowed advertising on Google and selling controlled drugs without a prescription. Google paid a $500 million forfeiture pursuant to that agreement. Commenting on this, Roger Bate, an expert on drug safety and online pharmacies wrote:

What is most distressing about the Google agreement is that Googles earlier policy was actually optimal from a health standpoint. All domestic and foreign sites advertising on Google were supposed to be vetted by pharmacychecker.com, an independent credentialing organization. My research teams sampling of drugs (published in the peer-reviewed literature) found that none of the sites approved by pharmacychecker.com sold poor quality medicines even though they advertised lower prices than U.S. firms, and were all based overseas. But poor enforcement by Google led to advertising from web entities that were not credentialed by phamacychecker.com, some of which probably sold substandard and counterfeit medicines. Because of this poor oversight, officials concerned with promoting public health were right to challenge Googles weak enforcement of its policy.

Im sorry to see that Mr. Horton continues to work against Americans who cant afford prescription medicine and apparently has little regard for the truth. This is particularly unfortunate because LegitScript is capable of doing good work shutting down truly dangerous pharmacy websites. If he had more integrity, Mr. Horton could change course. If he continues on his current path, we at PharmacyChecker.com have no choice but to continue to expose his deceptions.
Check LegitScript's website just to make sure you are ordering your meds from a reliable pharmacy. You can also look up product legitimacy. I wish they list all the dietary supplements and cosmetic products (minus one star for not listing supplements that I am taking!). I also enjoy reading LegitScript's blog. Very informative.
I find it helpful for finding legitimate vet-pharmacies for my cat, pet meds are expensive and al lot of scammers use it in their advantage and sell you fake stuff (happened to me couple of times), so I always use this site to verify vet-pharmacies and so far, so good
This is exactly the kind of enterprise, which is definitively wrong in every sense of the word. Its existence clearly establishes that the US government has absolutely no integrity whatsoever and only exists to serve a few criminals.

Everything posted on this site should be considered false by default: its only possible purpose is to try to further unjustly enrich a few big-pharma related profiteering criminal scumbags who want to make the World worse than it already is.

Pathetic.
When these guys first came on the scene I thought they were pretty legit because they were chasing down pharmacies that sold harmful medications like Valium and Xanax which are controlled without out a prescription. After that, LegitScript got a 2.5 million dollar grant from the US government "AKA our tax dollars" for Internet Monitoring and Support Services, here is the link:
https://www.fbo.gov/index?s=opportunity&mode=form&tab=core&id=6e179a4b6e9d90bb5696dbfbc2edd065

That is when Legit Script really started going after the entire pharmacy market and started pushing around pharmacies that sell things like Thyroid medication and Propecia which most countries outside the US allow their citizens to purchase over the counter. These actions pretty much prove in themselves that LegitScript has close ties with big pharma and the medical industry as a whole and is not a "consumer safety site" as they claim.
This website helps you see if an online pharmacy is legitimate or not. It's the only one approved by the national pharmacy boards association. You can also report spam and fake online pharmacies. One big point in its favor: since it is approved by the pharmacy boards, it has some accountability built into the process.

I do a little spam reporting and there's a big problem with websites like sitejabber.com being infiltrated with the owners of shady sites (like the illegal online pharmacies) submitting negative reviews on their "enemies" like spam haus, legitscript, and others. But Legitscript is definitely legitimate and very helpful if you need to know if a Internet pharmacy is on the up and up.
Customer Questions & Answers
0


Votes
Thanks for voting!
Question:
Answer:
IT's a company that help drug dealers sell drugs easier
By
Did You Find This Page Useful?