Member since July 2018
Reviews

6

First to Review

3

Votes

6

Very Helpful

6

Funny

0

Fraud Buster

0

Great Find

0

Well Said

0

Thank Yous

0

Fans

0

Profile Views

162
About Me
I'm a grandmother, wife and mother. I enjoy simply things in life. I love people and try to see the best in them.
How I Can Help
If people partnogisd these companies, they should be treated good. If you are not in any place of business acting foolish and causing a seen then you decve to be treated right and fairly. If I give my money out I expect to get what I paid for. I just think as a business owner without customers you would not be in business. I am the type that will say something if it is not right. I don't let anything ride. especially if it was done so bad and no one is owning up to anything.
Interests
Knowing God, My family and reading I told you simple things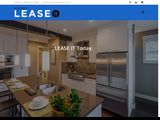 WhyNotLeaseIt
I had to request my refund for an item that I didn't get over 4 times. This company still wanted to charge me a monthly charge for service. Really what service I canceled this service because they took my money with no item in return. They told me over two months ago I would receive my refund in 10 days now over two months later complaint to BBB and Customer Finance Agency. I had to call them again to get my $160.00 dollars. It then this last time took less than a week for me to get my money. Which let me know they never sent my refund out the first time when they said it would take 10 days. And if I didn't stay on top of this I would not have even gotten my money back. It just came on Friday 9/14/18. This started on July 10, 2018, Really! Buyer beware.
"Do Not Trust with your MONEY without getting your Product first"
7/17/18
• Previous review
I was approved for my lease online on 07/10/2018. On the same day I went to the nearest Sears store to me. The store was in the Florida Mall in Orlando. This store is about 80 miles from me. I went there because I wanted my product that day. I had help I thought from Sears Associate to get the lawn mower I wanted. It was $399 plus needed a blower which was $99. My total was $624.97. Once at Check out another Associate Jame came to help the Associate that was handling my checkout. The Associate entered all the information for the lease and asked how much did I want to pay. I told him I wanted to pay $160.00 which was more then what they asked for . However, after they ran my card took my money. Then the Associate decided to check to see if my product was at the store. The product was not available. He wanted to mail it to me. Which would take over 10 days. I told them I needed this product now not later. I asked if I could get a product different that was available for the same price since the Associate failed to check for the product before he took money. Associate James called Tempo They told him that he had to cancel the order and do it again however I would have to pay $160 again. I explain it was not my fault that they fail to check for product availability. Why do I have to pay twice I explained if I wanted to do that I could have just bought it out and not even tried to use Tempo Lease. The Associate with Tempo Lease told me it will take 3 to 5 days to get put back int to my account. I was upset at this so I called Tempo myself and another Associate told me that its nothing they can do it will be 3 to 5 days back into my account. I was so irritated by then I told them you mean you can take my money out of my account immediately and can put it back like you took it unreal. After five days and complaint to Sears, I called Tempo Lease back to see why is my money not in my account. I was then told by another Tempo Associate that this could take over 10 day for me to get my money back and now it want be in my account but in the mail as a check. I was never told this by any of the agents at the store or the Associates. I am being penalized for Sears Associate failing to do his job. I am so over this this is not right.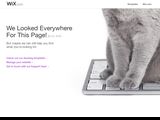 Creativelawnguys.wixsite
This company came out to give me an estimate to cut my grass. The guy that came out was so helpful. He answered all my questions and was fair. He did my lawn which was over 2 acres he even gave me services for a trim around my fence and trees for free. I had to give him a nice tip that was a lot of work and he did a really nice job. I am using this company for now on so my yard can be maintained and not get out of hand. We first started using this company last month. They now cut our grass every two weeks.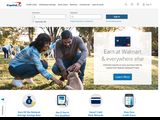 Capital One
This company I have been with now for about 5 years. I started with my credit card and now I recently on June 27 got my Auto Loan though. Capital One do pre-approvals were they see if you qualify with a soft pull and it don'e effects your credit score. Once you are pre approved then you just take what they send you and go get your car. I was shocked that they made it so stress free. On the other hand I had the issues with the dealer, not Capital One. Everything is so simple I can make my car payments and credit card payments all from one log in. It is so great and their rates were nice.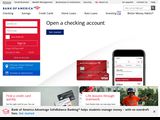 Bank of America
I like Bank of America I have had my account with them now for over 20 years. I like that they are quick to inform you of any issues they see with your bank card. If I go out of town and not tell them. I will get a phone call and a temp lock on my card. Because it is activity that is usual. Now I call and let them know I am leaving. The even have where you can let them know in the app or online.
Vixenfitnessonline
I found this place wanting to have a party for my husband. I thought the only service females. However, they service every person. I was able to book his party online and they were really quick to get back to me. Our party was awesome, we had plenty of parking and the space we needed was no problem here. Party went down without any issues. Loved it! My husband love the place so much we are now taking the Tia Chi classes. We have been doing this now for about a month. Our Instructor Ms. Julian is wonderful, she is the best. I can not believe the changes in my health from me doing Tia Chi. I am able to move around better then before. It is a life changing class. You have to go see this place for yourself if you are looking for great programs and even if you just want to party. This is most defiantly the place to check out.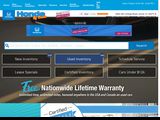 Hondaofocala
If you have you have a loan prior to going here make sure that you really go somewhere else. Or they are friendly yeah but apparently they do not listen to what you want to do. If you have your loan and its already at a good rate you don't need them to run your credit 100 times. Well this is what they did to me. I had my loan already in my hand when I can to this Honda Dealership. I am very protective of my credit and I told my salesman this he assured me that my wishes was going to get met. I told them I didn't need them to do anything but use my lender that was it. I got my vehicle and week later I am getting denial after denials some are saying too many inquiries. Are you serious all from Honda of Ocala. I talked to my salesman and ask why did they do this I didn't ask them to and I need them to take care of there error. I was told he was going to have someone investigate. A week later and 3 more letter I called now upset pass discussion. I was passed though 3 or 4 people claiming to managers and no help. Like they did me a favor really. Be careful where you go to shop for a care and be careful if you have approved loan already because they will still take advantage of you.You do no one a serve by ruining their credit. Inquire hurt especially if you sitting now with 11 of them from Honda of Ocala.
YOLANDA Has Earned
6

Votes
YOLANDA hasn't received any thanks yous.
YOLANDA doesn't have any fans yet.
YOLANDA isn't following anybody yet.
Similar Reviewers on Sitejabber
This company is the worst company I have ever seen to help someone get something they need. U pay...
This company is such a rip off!!!! Do not,,I repeat,, Do not use this company!!!!!! The chat...