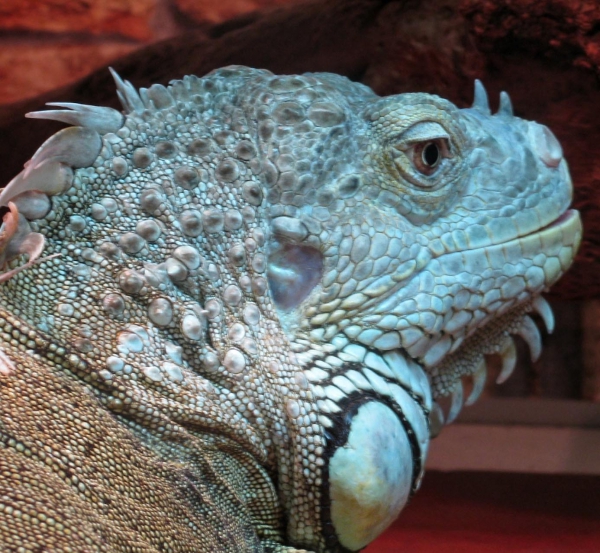 Santiago B.
1

Review

0

Helpful Votes

0

Thank Yous
Experience: Sports
Member since December 2018
Reviews

1

First to Review

0

Votes

0

Very Helpful

0

Funny

0

Fraud Buster

0

Great Find

0

Well Said

0

Thank Yous

0

Fans

0

Profile Views

24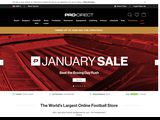 Pro:Direct Soccer
I ordered two rugby boots. Only one was dispatched, I promptly raisec the issue to the customer service team of pro direct rugby (I think that "AMATEUR DIRECT RUGBY" would be a more suitable name for the company as these people are very unprofessional for the reasons I will describe in this review!).

After immediatedly raising the issue to the customer service team via e-mail and getting a blurry 1st reply (as apparently the customer representative in question couldn't even handle a copy/paste and pasted the same item twice!),and having clarified this first misunderstanding, I was told the item that was yet to be dispatched was going to be dispatched shortly and that I was going to get an e-mail when the boots were indeed dispatched.
Of course and as you can imagine this never happenned. A week went by and I sent another e-mail. Again, they did not reply, and so I sent another. And then, someone replied referring to the item that was indeed dispatched but not to the other one that wasn't dispatched (imagine for a second if my order would have had more than two items!... I can only imagine them saying "mate, this is harder than quantum physics!"). I sent another e-mail, and then another, and another, I sent them messages through their Facebook Official webpage, I tried and called them via skype (as I'm located in Australia) to number provided, I sent them another e-mail (this time providing my mobile number and asking if I could pls get contacted by anyone in their customer service team), and another one, and so on. They never replied. I had to come to this webpage to get a reply, and so I did, and I got contacted by poor "Jai" (you can reach him/her at TPReviews@prodirectsport.net), who I'm sure and judging by the recent significant amount of negative reviews "pro" direct rugby has been getting, has apologized in the last couple of days more than he/she'll ever apologize in the rest of his/her life!. And so, "Jai" apologizes and explains he/she has contacted their warehouse team to investigate the state of my order. I then ask to escalate this issue, as I need to get the boots (which were a christmas present for one of my children) before a certain date, as I'd be flying home for christmas (from Australia). This is when "Sharon" (whom you can reach at resolutions@prodirectsport.com -I SUGGEST YOU ESCALATE ANY ISSUE YOU HAVE RIGHT AWAY, as, again, the customer service team is very incompetent -for lack of a more politically correct word-) jumps in. This is when the old saying "a fish rots from the head down" starts making sense in this whole hassle. "Sharon" doesn't do absolutely anything but only apologizes and assures me poor old "Jai" is doing his/her best to get my order on track (note that by then, I've already sent more than half a dozen e-mails to try and get a reply from anyone, facebooks msgs, etc). To which I reply explaning my situation and thus I needed a response urgently. To which "Sharon", apologizes once again assures me her subordinate is doing his/her best to get the order status (at this stage I started to suspect that "Sharon" was an automated e-mail response, but a bot would probably have better writing skills and so I concluded Sharon was indeed a person in a managerial role).

Next day, again, an e-mail to poor "Jai" asking for an update on the situation of my order. And so, and once again, "Jai" had to apologize and confirmed what I suspected from a very beginning. THE ITEM IN QUESTION WASN'T IN STOCK. In Jai's own words
"They have explained that unfortunately the item that you ordered encountered a problem when our team went to pick the item from our shelves. Our system showed that there was sufficient items left in stock, however when we went to pick the item for you it was found out that this figure was incorrect. As result your order was stuck in an erroneous state.
Therefore, I can confirm that we do not have the product in stock and we are unable to send the item out to you.
Again, I'm incredibly sorry for the inconvenience that this has caused and the time that this has taken, and have arranged for the item to be cancelled from your order and for the funds captured for the item to be refunded back to you - as you have used an international card this can take 10-15 working days to clear however it is usually quicker.
In addition to this I will also be actioning a refund of the full delivery costs paid for your order to your card - again this can take between 10-15 working days to clear and I will keep an eye on both of these refunds to ensure that they are successful.
Once again I offer my sincerest apologies for the confusion and inconvenience that this has caused."
Note how Jai is constantly apologizing and had to unilaterally make the decision of my refund (not giving any other option) -WHICH I HONESTLY DON'T KNOW IF I'LL GET!... WILL I GET MY REFUND, "PRO" DIRECT RUGBY!?...-, which if it happens it will take 10 to 15 working days.
And so I ask "if the warehouse team was aware there was no stock, why didn't I get notified promptly?" but then again if "Sharon", who is a manager, doesn't care about the company's customers, why would the little guy in the warehouse care???... IF A MANAGER DOESN'T LOOK AFTER THE COMPANY BUSINESS, WHY WOULD HIS/HER SUBORDINATES WOULD!?... "THE FISH ROTS FROM THE HEAD DOWN"....

IT'S CLEAR TO ME THAT PRO DIRECT RUGBY IS A SCAM, THEY TAKE ORDERS WHEN THEY LACK OF STOCK AND THEN THEY HOLD THE MONEY FOR A SIGNIFICANT PERIOD OF TIME. THIS IS A SCAM.

I replied to Jai's last e-mail asking for a compensation and , because this whole thing was a huge hassle (and it will be from you if you buy from them!), I do not think that a refund of my money that I've paid for the item + the delivery cost was enough and it's not, my definition, a compensation (again, this is my money -which they are still pending to pay me back).
"Sharon" then replies of course, apologizing, and then tells me:
"I am highly confident as a senior manager that Jai has done everything to appease this complaint and has done everything we would offer for this situation we would not offer further compensation for this issue at this time. Please do be assured that your complaint has not been hidden and we have conversed to our management team and we have all agreed that jai has offered what we as managers would offer at this time for the item not being able to be fulfilled.".
Note the grammatical errors that "Sharon" makes in her e-mail (which not only confirmed she's indeed a person and not a bot but also made me read her response a couple of times as it was hard to understand what she was trying to say).
And so, as you can also note, the whole management team has agreed that a refund for an item that was not dispatched and that it took them more than 20 days to confirm there wasn't any stock (not to mention the amount of my e-mails I've sent/ time I've spent trying to get an status of my order from them), plus the 15 working days (3 weeks) that it could take for me to get my money back, is indeed "compensatory" enough. This is customer abuse and if provided with a UK's ombudsman contact details, I would not hesitate to report, but, for now, I'll stick to this review.
If any manager other than "Sharon" reads this e-mail -as "Sharon" has shown no interest in this company's ex customer-, I would gladly discuss this whole incident with him/her. But I honestly don't think this is going to happen, because "the fish rots from the head down.".

Thanks for waisting my time, "pro direct rugby".

So, again, AVOID THIS RESELLER IF YOU WANT PROFESSIONALISM AND COMPETENCE. INSTEAD, GO TO OTHER RESELLERS LIKE LOVELL RUGBY.
Santiago hasn't received any votes.
Santiago hasn't received any thanks yous.
Santiago doesn't have any fans yet.
Santiago isn't following anybody yet.
Similar Reviewers on Sitejabber
Honestly rob me of my money as I ordered I size 3.5 for my sister who's a size 3 in shoes sandals...
Worst customer service I ever had, not interested to put things right when making mistakes. I was...