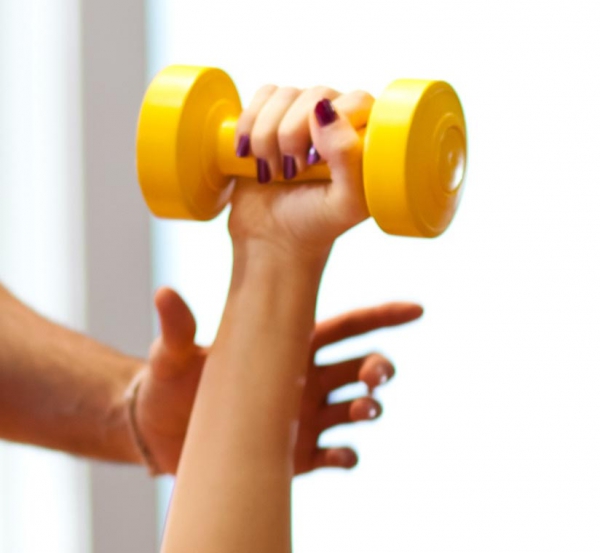 Martin O.
3

Reviews

8

Helpful Votes

0

Thank Yous
Experience: Business, Jobs, Finance
Member since March 2015
Reviews

3

First to Review

2

Votes

8

Very Helpful

7

Funny

0

Fraud Buster

1

Great Find

0

Well Said

0

Thank Yous

0

Fans

0

Profile Views

458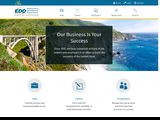 Employment Development Department
Its hard to believe that the Americans With Disabilities Act (ADA) does not protect people with disabilities from having their state disability checks garnished by the California Employment Development Department (EDD)--a federal agency whose purpose is to help people in times of needwhile EDD cases are in appeal. Isnt that what the ADA is supposed to be doing?

Either the ADA is an effective federal law whose purpose is to protect people with disabilities from having their wages garnished when there is significant risk of substantial harm to the health or safety of the individual employee with a disability, or it is not. It cant be both.

Unfortunately, I became temporarily disabled following surgery to repair my right rotator cuff (where 3 out of 4 muscles had been torn). Simultaneously, while recovering from surgery, I have been in a dispute with California EDD over its claim that I was overpaid benefits during several months back in 2013, when I filed for partial unemployment. The case is in the appeals process with issues to be decided in an upcoming appeals hearing.

Because California state disability insurance (SDI) is under the umbrella of EDD, a federal agency, EDD can garnish state disability insurance payments to reimburse any EDD overpayment amounts, even though the two situations are completely different. But, it is my understanding that EDD cannot garnish state disability insurance payments until final judgment of an appeal has been determined. Yet, that is exactly what happened.

Without any warning or advanced notification, EDD garnished my state disability check to reimburse an old EDD overpayment claim (from back in 2013), even though the case is in appeal and there has been no final judgment on the appeal.

Im not sure if the EDD Overpayment department superseded a judges decision in order to garnish my state disability check, or if the administrative law judge gave EDD the approval to begin garnishing the check before a hearing was ever held. This would mean that the judges decision was predetermined.

Regardless, without a hearing and final judgment, either the judge or the EDD Overpayment department determined that I am at fault and that I was overpaid benefits. Either the judge or the EDD Overpayment department decided on the amount of overpayment that is due, and that amount of overpayment has been stated on several documents I have received. Most importantly, either the judge or the EDD Overpayment department--knowing full well that I am receiving state disability as my means of incomedetermined that, without any income, repayment would not cause me extraordinary financial hardship, so EDD has been garnishing my disability checks. (Its no wonder we have so many homeless veterans living on the streets.)

Either issues about benefits and overpayment are issues to be considered once all of the facts have been researched, as indicated in an appeals Notice of Hearing, or they are not. It cant be both.

It appears as though the EDD judicial system creates one rule, and then creates another that completely conflicts with the first rule so that it can pick and choose which rule it wants to impose in order to get the desired result, all the while exploiting civil rights. This is typical of the corruption that permeates our entire judicial system, where judgment is passed before all of the facts have been researched.

And, because EDD has been garnishing my state disability checks, it has left me with no income to pay for rent, basic necessities, utilities, medical insurance or physical therapy. I have been threatened with eviction. And, because my physical therapy has been interrupted due to lack of proper treatment, my overall recovery has been affected.

How can such an inhumane act be allowed to take precedent in a civilized country?

I have made some headway, though. Only after a lot of time, money and energy had been spent going through the system was I finally told by a SDI representative what I SHOULD have been told by EDD in the first placethat while my case was in appeal without final judgment, EDD should not have garnished my disability check. So, SDI covered for EDDs mistake and reimbursed me 50% of the money I was due, even though nothing should have been garnished in the first place. (This is how the judicial system makes money.)

Actually, in compliance with Title I of the ADA, EDD should not be garnishing SDI benefits at all, period, in order to reimburse EDD overpayment amounts--regardless if a case is in appeal or not--especially when a medical certification form is on file with the ADA and there is significant risk of substantial harm to the health or safety of the individual employee with a disability. Isnt that the purpose of the ADA?

Can an EDD Overpayment department simply supersede a judges decision in order to garnish a state disability check, as if the judges opinion doesnt count?

Can an administrative law judge give EDD the approval to garnish a disability check before a hearing is ever held? This would mean that a biased judge has made a decision before all of the facts have been researched. Why bother to conduct or attend a hearing?

Is the ADA so powerless that it cannot stop people with disabilities from being discriminated against and having their wages garnished by judges and federal employees whose salaries are being funded by the very taxpayers who are being discriminated against?

The judicial system needs to be changed, so that a biased judge does not pass judgment before all of the facts have been researched. And, the Americans With Disabilities Act must be strengthened so that, in compliance to Title I of the ADA, accommodations are made (i.e., wages are not garnished) for people with disabilities when there is significant risk of substantial harm to the health or safety of the individual employee with a disability.

Help me continue to fight for civil rights. Any amount will be greatly appreciated. I can receive funds whether a final goal has been reached or not.

Go to: https://www.youcaring.com/martin-osborne-601698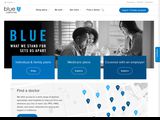 Blue Shield of California
For a second year in a row, I have paid thousands of dollars to Blue Shield of California for health coverage (as part of the Affordable Care Act). In return, I have been denied treatment for osteoarthritis in my right knee. It's an ongoing scam by Blue Shield to collect money and deny access to treatment in return.

In June 2014, I scheduled an appointment with my orthopedic surgeon to inject Synvisc-One into my right knee to provide lubrication in the joints, as he has done for the past seven years. But, Blue Shield would not approve of the treatment unless my physician first gained Blue Shield's authorization for the medication. After my physician requested authorization, several weeks went by without any response from Blue Shield.

Without any data to back up its allegations, Blue Shield denied authorization of Synvisc-One, stating that the requested treatment would not be covered because my "condition does not meet the criteria as established by Blue Shield of California Pharmacy and Therapeutics Committee for use of the requested viscosupplementation agent." In other words, someone at Blue Shield decided that the documentation my physician provided did not support the diagnosis of osteoarthritis of the knee, and therefore did not meet the criteria for Synvisc-One.

Outraged, my physician submitted more documentation and a current x-ray report which, again, exposed their obvious error. Several more weeks went by. I called Blue Shield and asked why there was a delay. The representative said it was declined because my policy did not cover injected medication, which was a lie. Blue Shield's original letter declining service specifically stated that documentation did not support the diagnosisit had nothing to do with coverage. Denial of treatment had now gone beyond two months, and I was in pain.

My physician submitted a grievance. Blue Shield then sent a letter stating that it would "respond to your grievance via the U.S. Postal Service within 30 calendar days." In September3 months after my first attempt to get treatment--Blue Shield finally conceded. History then repeated itself.

In April 2015, I called my physician for an appointment to get another injection. (Effectiveness lasts about 6-7 months.) His coordinator tried to put my insurance card through, but Blue Shield denied treatment, stating "I was not eligible for service, since I had not paid my insurance." This was a lie. I was paid in full. As a matter of fact, my premium had been raised $50 a month ($600 more a year more), and I was getting less service.

After three months of speaking with six different [oversees] representativesall of whom assured me that I was paid in full and that the misinformation "has been taken care of"--one representative finally discovered that the two systems Blue Shield uses for coverage were not in sync. The payment system showed that I was paid, but it was not "talking to" the eligibility system, which said I was ineligible because my monthly premium was NOT paid.

The rep then replied that it would take "5-7 days to correct the two systems." I told the rep that if the information was not corrected within one day, I was going to "cancel my policy and go on the internet to warn people to NEVER go with Blue Shield."

The rep then told me he would try to process the information "manually" within a day. Yet, once the two systems were finally in sync, it was a repeat of last year. I was denied treatment again!

My physician, again, requested authorization for Synvisc-One. Several weeks went by. I called Blue Shield. A representative told me that there was no record of the request for authorization on file, even though my physician's coordinator has record of the request being faxed 3-4 times.

I just received a response from Blue Shield. Even though my condition met the criteria for last year's Synvisc-One authorization, Blue Shield again denied authorization stating that, a "physician advisor has reviewed the information provided and determined thatthe patient's condition does not meet the criteriafor use of the requested [Synvisc-One] agent"the very agent that Blue Shield authorized last year.

Yet, Blue Shield will approve of treatment if my physician uses a different and less-effective agent that Blue Shield recommended in the letter. (Really? I thought I didn't meet the criteria for a viscosupplementation agent.) Either I don't meet the criteria, or I do. It can't be both. (We all know what's going on here.)

I have paid $1800.00 thus far this year for health insurance coverage, and I have yet to be able to see my physician for treatment! It is all a scam by Blue Shield to take money and deny access to treatment--whether it be through an appointment or medication--in return. I refuse to allow the abuse to remain hidden behind closed doors.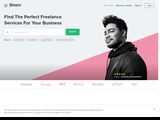 Fivver
What a scam! John134 via Kickstarter (Fiverr.com) wants you to pay money, but get nothing in return. During the beginning, when it is most important to get the crowdfunding campaign off the ground, this paid "assistance" sits back and does nothing. Then it promises to put you in touch with "followers" two weeks later, when it is too late. In the meantime, it suggests that you to pay more money to get additional assistance.
Tip for consumers: Don't contribute money to Fiverr.com
Martin Has Earned
8

Votes
Martin hasn't received any thanks yous.
Martin doesn't have any fans yet.
Martin isn't following anybody yet.
Similar Reviewers on Sitejabber
i canceled my plan at Feb 7 2018. and still waiting for the refund for Mar 2018. i been contacted...
I have a left knee which is almost bone on bone in certain areas of the knee. I tried cortisone...