 By e.
8

Reviews

29

Helpful Votes

0

Thank Yous
Experience: Computers & Technology, Art & Design, Shopping
Member since November 2008
Reviews

8

First to Review

7

Votes

29

Very Helpful

29

Funny

0

Fraud Buster

0

Great Find

0

Well Said

0

Thank Yous

0

Fans

11

Profile Views

1,399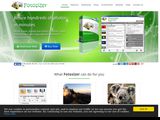 Fotosizer
FREE Batch Photo Resizer - In Decemeber, I wrote a comment about the free ShrinkPic program which resizess photos on the fly.

Here is another free program, which can do batch resizing of selected photos, or whole folders.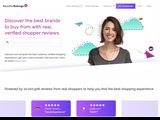 Resellerratings
Online Store Ratings of Best and Worst - This company is comrehansive in their posting of customer reviews on online stores. With all the scams online, this web site helps to weed it out based on input from customers. When you click on a store name, it will take you to a URL which gives more details about the store you are researching.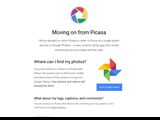 Picasa
Consider Google's Picasa for many reasons - I've been using Google's free Picasa photo editing and organizer for about a year now, and I have to say, it is worth looking at especially if you don't have an expensive program for editing your work.

I do have Photoshop, but sometimes I have photos which need less time spent on post edits, and I find Picasa does what I need it to do. It can do cropping, straightening, red eye control, and much more. It can create effects such as conversion to B&W, B&W focal, Sepia, saturation control, sharpening, and much more.

I can't say enough good about it. I downloaded it to use for upload to Google's album, but you don't have to use it for that. You can use it just for organizing, tagging, and basic adjustments. You will be amazed by its broad options offered for FREE.

If you click on this Video on YouTUBE, you can view a five minute video describing what Picasa can do.
Amazon
Amazon puts me at ease - Amazon has been a place which I started buying books from years ago, then graduated to music. Since 2007, I've been purchasing photo stuff from them. Today, I recieved a lens which I ordered last week, but the lens for some reason didnt communicate with my Canon XSi, got error messages. This is the first time ever that I had an issue with anything I got from Amazon directly or their vendors.

I was a bit anxious about what might transpire now that I've received this item and it needs to be replaced. So, I started with their HELP pages for returns or credit, and an online email to them resulted in a reply within an hour stating that a new lens would be sent right away and that if I click on a web page which they gave, I could print out a free UPS shipping label to return the defective part.

Since this is my first time ever having to deal with Amazon on a return, I have to say, its very impressive to see them respond so quickly and so positively without hassle or long protracted letter writing and phone calls.

My return is repacked ready to be dropped off at a UPS store or drop box, and my replacement lens has been shipped with a tracking number. They sent it at "2nd Day Air" with no charge to me.

That is how businesses should conduct themselves and not make life miserable for a customer who is justified in returning a defective product.

I am very impressed by Amazon, and if all turns out well as it seems to be, I will coninue to do business with them and will recommend them to others as well.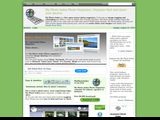 My Photo Index
FREE Photo Organizer & Keyword Tagger - I've been searching for a free or inexpensive photo organizer which would do more than display thumbnails.

This program,My Photo Index, has lots of features which I think most photographers, novice and expert alike, would find useful. I was especially interested in keyword tagging so that I may upload my photos to my new web page and make finding my work easy by prespective buyers.

My Photo Index sorts by keyword, dates, files and more. You can create catagories as well as many "tags" as you like and sub tags. Makes for easier tagging. The tagging process is easy as well by batch process. Just highlite all you want tagged, bring the tag over one photo and they all get tagged. Same for rotating, highlite your photos and rotate.

There are other features, but my main interest and use is for tagging. I found the online help very precise with screenshots to help us old folks.

I realize that some of you have such programs as Adobe Lightroom or Adobe Bridge, but they are not free. This free program has lots to offer especially for those of us watching our budgets. The money you save here, you can buy a nice new lens. :o)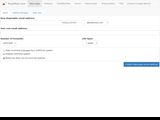 TrashMail
Protect your email from spam for free - I just replied to someone on Site Jabber who was concrned about the use of their credit card and their cell phone number. My advice did not address their question, but I offered a suggestion on how in the future to be more cautious with your information.

The name "trashmail.net" may seem like something you'd probably stay away from but in fact its a wonderful alternative to giving your real email out to be spammed.

Trashmail.net offers a free service of disposable email to use wherever you need to fill out a form and suspect they will not use this honorably. If you try to sign up for online games, you need an email, and yes, they send you mail, but they sell your name. Thats just one example of how your email is misused by people you provide your email to.

Trashmail.net gives you free choice of a domain "trashmail.net" on the fly, and you just add whatever name you want in front of it and only they know where this email will be forwarded to (your real email). You advise them how long you want it, from one day to one month. Then, it automatically stops working after the requested date. Its easy to do,no forms to fill out, nothing to join, and you can do this by going to their web site or if you have Firefox browswer, you can add it to your tools and have it on your right mouse click ready to use on any form.

Finally, if you pay $2.00 per year, (they take paypal), you can use this service with unlimited time or specific time on the life of an email.

This won't stop your spam, but will certainly reduce it from being started by your providing it to the potential abuser.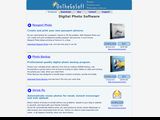 OnTheGoSoft
Shrink your photos for internet uploads - This program, "Shrink Pic" is a free program which sits in your tray bar. I copied and pasted the info on it from the place I downloaded it from Snapfiles. I highly recommend it to photographers uploading to sites such as Site Jabber or sending via email. I use this program all the time.

" Shrink Pic can automatically resize images that you are sending by email, instant message or upload via your browser to your blog account. The program resizes the images on-the-fly, so there is no additional dialog or interface to deal with. The program will automatically detect whenever you attach images to an email, IM or upload them from your web browser and will replace them with resized copies - your original images are not modified. You can choose between 3 compression profiles and also choose to temporarily disable the resizing engine, in case you need to send or upload full-sized images. Shrink Pic also works with webmail and will resize any images that are sent via Gmail, Hotmail or any other web based accounts. The program can also copy a portable version to your digital camera memory card (or USB drive) that can be used without installation from another computer. If you are looking for convenient way to resize images that you are sharing with your friends or family, it won`t get any easier than Shrink Pic."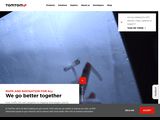 TomTom
Tom Tom support falls short - If you own a GPS, particularly a TOM TOM, you might want to be forwarned. The product is an excellent GPS and Ive compared it to much more costly GPS's, and this one is great! With a great product, comes the responsability to give it good customer support. I won't go into details, but I purchased additional software online, which ended up not being a match for my unit, and then began the jumping through hoops to get help. This company's "contact us" feature is automated and useless. First you have to give lots of info about your product, even if that has nothing to do with the questions, then you can add text and send. What kind of a reply do you get? You get an automated reply saying your problem was "solved". This is done by a robot and not a human. I sent three such contact emails to them, and each was replied to with "solved". I ended up having to call them directly.

Calling directly was another chllange, but my payment which they received via Paypal in minutes, was not to be credited within 30 or more days. Not to mention the hoops the operator had me go through without once greeting me as a customer or asking how I am. She went into her scripted monolog and made me answer many questions before I could get a word in edgewise.

I suggest if you purchase this GPS, to do so, but not to expect much in a way of follow up support....its not there.
By hasn't received any thanks yous.
By Has
11

Fans
By is Following
11

Users
Similar Reviewers on Sitejabber
Очень благодарен команде Geekbuying, в частности представителю службы поддержки клиентов -...
I recently discovered gearbest. Shopping on gearbest is fast, practical and convenient. Orders...