Reelzhot

reviews

reelzhot.com
9%
This business is not yet responding to reviews on SiteJabber. If this is your business
claim it here.
11

Reviews From Our Community
All Reviews
Sorry but if you felt you were ripped off it's because you simply refuse to read the Terms and Conditions. Why on earth would you give a credit card number and not expect to be charged? If you would have read the fine print which is actually in capitalized bold letters it clearly states:
If YOU CANCEL PRIOR TO THE END OF YOUR TRIAL, THERE WILL BE NO CHARGES TO YOUR PAYMENT METHOD so stop whining and pay your dues. handing over your credit card on the internet and then crying you got charged is like yelling at a hooker for having sex with you after you have paid her/him!

as taken from the Terms and Conditions below:

Your Media Reel ltd membership may start with a trial(Regular 5 day trial or a 5 day premium download trial). The trial period of your membership lasts for 5 days, or as otherwise specified during sign-up. Your reelzhot.com 5 day trial offer, will begin when you click on "Start Membership" during the registration process. Simply cancel anytime during your 5 day membership, and you will not be charged. To cancel, click on "Your Account" and follow the simple cancellation instructions. If you are enjoying reelzhot.com, do nothing and your membership will automatically continue at the monthly subscription rate. If YOU CANCEL PRIOR TO THE END OF YOUR TRIAL, THERE WILL BE NO CHARGES TO YOUR PAYMENT METHOD

We will begin billing your Payment Method for monthly membership fees at the end of the trial period of your membership unless you cancel prior to the end of the trial period. To view the specific details of your membership, including price and end date of your trial period, visit www.reelzhot.com and click the on the "Your Account" page. Your Payment Method will be authorized for up to approximately one month of service as soon as you register. In some instances, your available balance or credit limit may be reduced to reflect the authorization; however, no charges will be made against the Payment Method unless you do not cancel prior to the end of your trial period. Pending charges, while pending, will, however, reduce the available amount of credit or debit capacity on your Payment Card in the amount of ONE DOLLAR ($1.00) per pending charge. You will not receive a notice from us that your trial period has ended or that the paying portion of your membership has begun. If YOU CANCEL PRIOR TO THE END OF YOUR TRIAL, THERE WILL BE NO CHARGES TO YOUR PAYMENT METHOD. CLICK THE "CANCEL MEMBERSHIP" LINK AT THE TOP OF THE SUPPORT PAGE FOR CANCELLATION INSTRUCTIONS. We will continue to bill your Payment Method on a monthly basis at the one (1) month membership rate for your membership plan until you cancel. You may cancel your membership at anytime.

We may offer a number of membership plans, including special promotional plans or memberships with different limitations. We are not responsible for the products and services provided by third parties. We reserve the right to modify, terminate or otherwise amend our offered membership plans. Unless otherwise stated differently, month or monthly refers to your billing cycle (See "Billing" below). Membership may be cancelled or modified at any time prior to the end of your trial period by calling toll-free at 1-800-851-2403 for the U.S.A. and Canada or +00 1-925-854-6843 for international members, 24 hrs, 7 days a week , Eastern Standard Time.

Preauthorization

reelzhot may Preauthorize your credit card $1.03 to validate your card upon completion of a 5 Day Trial registration, which will than be released within 72 hrs.

Unlimited Download Option

reelzhot.com may offer you the opportunity to have unlimited downloads for $1.03 during the 5 day trial period. If you choose this option, reelzhot.com will capture a $1.03 from the $1.03 pre-authorization as a fee for this option. If you decide to cancel your membership within the 5 day trial period, you will not be charged for the membership.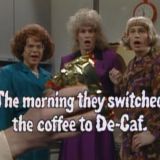 These people are rip offs. Took time to download show, then it asked me to set up an account, then it asked for my credit card information, promising over and over again it wouldn't charge it. Then it declines me, because guess what, they sent a charge through. And then when I call I'm told it is only a five day free trial, which it never states anywhere on the screen, only endless promises of not charging! These guys should be shut down.
This is a disgusting act of cruelty to people . Biggest scam stay away. I didn't even go through with it and cancelled the page but they still got my card number and have been charging me.
Wow . I'm glad i checked on this site before giving them my info . Sorry for the losses to others .
Great scam! Don't know how gullible I could be; must have been drunk to give them my details. $700 lost and no movies. The reviews below are spot on.
Stay away from this site at all costs!!! They're sleazy, unscrupulous liars. It's all BS that your credit card won't be charged. That's a total lie. They even charge you to cancel the "free" membership. These scumbags should be shut down and put out of business. I hope everyone involved in this scam gets ripped off in the same way they rip others off.
Absolute ripoff site stay away. Google should remove from it's search database
I went to the site to watch what was offered as a free movie and fell for the ploy htat they needed my card info to verify age...I know, dumb. I don't even think I watched the movie because the site was so user unfriendly. I didn't notice the charge of 50.45 until the second month so I got scammed for $101 and zero movies.
They promise a free membership and then hit you for $50 a month. Stay away!!!
there was no warning of membership fee until you see it on your credit card bill. (may be somewhere in the middle of small print).

When you visit the site: guess what! the first FAQ and its answer is as pasted below:

We don't have long-term contracts or signup fees, however, all charges are non-refundable. Simply cancel your membership and you will not be charged in the future.
They offer a free 5 day membership to watch movies immediately. First they do not have every movie that comes up on their search. Secondly, they automatically set you up for a $50 a month renewal after the 5 days and if you want to cancel before that $50 charge kicks in they charge $.95. They say they need the credit card number to set up the free account in case you rent a movie beyond the free time. What a crock.
SiteJabber Tip
On SiteJabber you'll find reviews of all sorts: praise for great businesses, complaints, scams, fraud reports. Just keep in mind: 1 bad review doesn't always mean a business is bad, and 1 good one doesn't mean it's good. Happy browsing!
More Movie Businesses
VUDU
Last reviewed Dec 13, 2014
Business owners: What's your side of the story?
Register now for free – get notified of new reviews, respond to consumer feedback, add new photos to your page and much more.
Manage your business