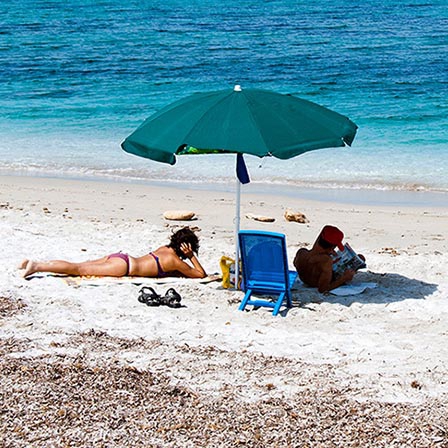 Vann B.
2

Reviews

12

Helpful Votes

0

Thank Yous
Experience: Reference, Shopping, Business
Member since October 2016
Reviews

2

First to Review

0

Votes

12

Very Helpful

12

Funny

0

Fraud Buster

0

Great Find

0

Well Said

0

Thank Yous

0

Fans

0

Profile Views

510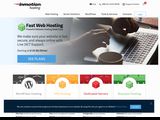 InMotion Hosting
As a web developer since 1995 I have worked with dozens of hosting companies over the years. I found In Motion Hosting through a client who was using them for their website hosting. About two years ago I purchased a VPS package with them and after a few months, I began moving a number of client websites over to the new VPS. I currently have about 35 client and personal hosting accounts within the VPS (Virtual Private Server).

For most website developers, having a responsive support team for troubleshooting websites is a necessity. Getting support is very straight forward. For non critical issues, I will open a support ticket and typically these tickets are responded to within an hour or two. They also offer online chat for more immediate issues and you can also talk to a support team member by phone.

WHAT IS SUPPORT?
Support is not where the hosting provider tells me how to build a website or how to install specific software on the server or how to tweak website code.

Support is help configuring the server or assisting when a WordPress website suddenly has a white screen or won't connect to a database. Or it is help when a website is moved from another server and the website is not displaying correctly on the new server.

Support is also help bridging the gap between what I can do with my WHM (Web Host Manager) dashboard and more complex situations where I need help getting pointed in the right direction.

In my opinion, In Motion Hosting sets a good example of how great customer service, a can-do attitude, and a consistent follow-through on technical issues all go together to create a great customer experience.

HOSTING VALUE
Often web developers gravitate to the lowest cost hosting companies, which is fine in theory. Who doesn't want a lot for very little? But my experience has shown that you get what you pay for.

Typically, low cost hosting services cut corners in order to provide extremely low cost hosting and often this means tech support suffers. I have learned this lesson the hard way.

I have also learned that my time is valuable, and hosting companies like In Motion Hosting who are responsive and helpful make my job easier and actually save me time. The last thing I need is for a technical issue to drag on for several days and for a client to have a problem with their website that drags on and on.

With In Motion Hosting I have the confidence that they are there to help me when I need help and they keep everything running smoothly.

I believe their pricing to be competitive and while they are not the least expensive, they are not the most expensive, and for me, they provide value.

Recently I added a second VPS and I will soon have another 10 or so websites moved over from my old hosting company.

Lastly, I am not being paid to offer this review.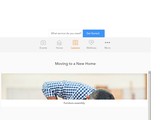 Thumbtack
Many of the complaints about Thumbtack comes from people who hire professionals. This review is from the professional's viewpoint and it might shed some light on why there are so many unhappy customers.

While Thumbtack has great potential for helping professional service providers find new customers, after using their service for about a year and spending several hundred dollars on leads, I have decided it's just not worth it.

THE PREMISE

You want to expand your business and Thumbtack offers a "free" website and dashboard where you can set up a profile, a mini-website, etc. and show potential customers what you can do for them.

They will send you quote requests from potential customers then you and four other pros can respond with quotes.

The potential customer can review the quotes, contact the pro or pros and ask questions about the quote and then make a decision about which pro to work with.

Sounds great, but here are the problems.

PROBLEM 1 - Poor Quality Quote Requests

While the interface is nice and they are working to improve the quoting process, about one third of the requests I have received no real useful information for professionals to actually quote on the project.

For example: After paying to respond to a request, I usually email a brief note to the potential client with a few basic questions like, "what is the size of the postcard you need designed?" or "how many do you need printed?" or "How many products will your ecommerce website have"and 90% of the time the potential client never responds, though they do open and read the quote message that I send.

It is obvious that there is no screening of the quote requests other than the form field have a check box or default response.

I can choose not to respond at all, and do choose to ignore a lot of the quotes, so I'm only losing my time spent reading through the emails.

However, because the quantity of incomplete quote requests is so high, the quote requests that are detailed get snapped up in less than a couple of minutes typically.

In some cases where I have been able to talk to potential customer, there is no written information and the customer will give different information to each pro they talk to, so the quotes the customer ends up with is all apples to oranges.

PROBLEM 2 - People Requesting A Service

I realize that many people are using Thumbtack who have never purchased services before and they just don't realize why the information is important, but one would think that Thumbtack would be capable of putting in a screening filter so that quote requests lacking any real information would be filtered out or sent back to the requestor for more information. Not so, that I can see.

If I were hiring someone to do something for me, I would want the pro to know as much as they could so they could give me a fair price.

I can only assume that some people requesting quotes are:

- Too lazy to complete the forms,
- Reading on a third grade level
- Purposely being vague so as to get more out of the pro
- Totally clueless as to what they need

What I have attempted to communicate with Thumbtack over the last 12 months or so is that their various quote request forms were to general and not adequate in terms of information needed to give an estimate, let alone an actual quote.

ABOUT THUMBTACK CUSTOMER SERVICE

While Thumbtack does have a help center where there are articles and some videos, if you have an issue or a question and you want to email them, you are limited to a Twitter response--just a few sentences,

By making it hard for professionals to give useful, detailed feedback it is clear to me they are not really interested in hearing detailed feedback or actual suggestions that could help them improve the service for both vendors and for end customers.

TOTAL DISCLOSURE

Last year, when I first started using the service I did get one response from customer service regarding an issue with quotes being sent, but with potential customers never reading or responding to the quotes. Thumbtack does have refund policy in the case where the quote recipient does not open a quote.

I did win one project for a client that totaled about $1,500. However, I have spent around $250 on credits to purchase leads and probably 30 + hours responding to quote requests and following up on quotes. My ROInot even a break even when I consider my hourly rate and time spent on quotes that went nowhere, not to mention the time spent setting up my profile (and the endless questions Thumbtack asks), mini-website and asking clients to post testimonials on Thumbtack.

HOW CAN THUMBTACK BE IMPROVED?

1) Screen all quote requests and reject or send back incomplete requests.

2) Allow a quality rating of the customer and their quotes by the pro. If I could rate each quote I see in terms of good to bad information and rate the customer in terms of whether they respond to a quote or not, this would be helpful to other pros considering working with a particular customer. Ebay has a 2-way rating system and it is easy for both the buyer and seller to see each others ratings.

3) Offer a "Window Shopping" version where uninformed customers can submit requests that are free for Thumbtack to respond to or where the customer pays a small fee to get educated. These would be for the, "I don't know what I want but I want to talk to someone first. Pros that respond to these type of requests could be given credits for purchasing quotes.

4) Require customers respond to each and every quote they get from professionals even if it's just a short note to say, "hey, your price was higher than everyone else," or "I really want to work with someone locally."

5) Offer a concierge service for professionals so pros can know that Thumbtack actually cares about pros and so Thumbtack can get better feedback on what needs to be changed. My bank and grocery store surveys me regularly.

6) Act like a real company. Publish a phone number and an address. I have both on my website and if anyone has a complaint about my company, I want to know.

7) Statistics. Thumbtack should have a ROI (return on investment) graph or analytics that shows pros what quotes get read, for how long, how much time the pro spends responding to quotes and tracks won projects.

CAN YOU MAKE MONEY WITH THUMBTACK?

Maybe. Getting a project and making a profit are two different things.

Be prepared to spend both money and time/effort. Keep a time log of all your Thumbtack activities to track your time.

If you have a low frustration level and don't mind working with a faceless company, that has no known address or phone number, and limited customer service, give it a shot.

If however, you value your time and you are looking for a real return on investment, you might want to look elsewhere.

THE THUMBTACK DASHBOARD

The dashboard Thumbtack provides is one of the best I have ever used. Its organized and it shows incoming quote requests and quotes that are in process.

The quote window is a split window with the quote request on the left and templates for replying on the right. In Safari on my iMac, the right side scroll bar doesnt work , but it works in Chrome so its a minor irritation.

After submitting a quote, you can follow up through Thumbtack to email privately with the customer as well as upload files so your conversations are captured until you are able to win the job and contact the customer directly.

In the dashboard you can select the different types of services you provide so you can receive only a few per day or many depending on how many different services you offer.

A good strategy is to save your different quotes with a different name or description so you can quickly respond to a quote request using a template, then just change the price or other details as needed.

COST OF QUOTES

Thumbtack uses a sliding scale for leads which appears to be based on the project budget, but many quote requests dont have a budget.

Quote requests for me cost between 3 and 14 credits typically, and a credit costs $1.67 but you can get a discount when buying large blocks of credits.

FINAL THOUGHTS

I am a professional graphic designer and website designer. I have worked with five or six lead providers over the past 10 years. The best I worked with was QuoteCatcher, which is not around anymore. They actually talked to each lead to confirm they were a real business and shared each lead with five vendors, but even with personal screening a few bad leads slipped through.

The cost with QuoteCatcher was $25 per lead. My closing rate was 20% but only about 50% of the leads were people ready to buy so there was some wasted time on quotes and followup only to discover the lead was actually a startup and not an established business.

However, one of the leads from QuoteCatcher turned into a regular client with significant ongoing work for about a year. This is an exception, not the norm.

Thumbtack appears to get leads from internet searches. While there is some screening by the customer who is looking for a service, the Thumbtack website is relying on what the customer enters on a form and the process cant distinguish between real businesses and people who have a real need and those who are window shopping or just trying to get information.

Many requests are from individuals with unrealistic expectations. I want a logo, business cards, a brochure designed and printed, and a 20 page website and the budget will be under $500.

My advice is to start slow and be selective about the leads you respond to. If you are getting too many leads, change your settings so you get a slower flow otherwise youll be going back and forth all day and getting your real work done.

ACTUAL QUOTE REQUEST EXAMPLE:

This is what I call an incomplete quote requesttheres just not enough information for me to quote or estimate.

Service needed
Print (e.g., cards, posters, signs, artwork), Logo / branding, Web / digital art

Type of organization
Business or nonprofit

Project scope
One-time project

Budget
Not sure yet

Additional description
(Intentionally left blank)

Printing services needed?
Yes, I would like help with printing

Printing service details
(Intentionally left blank)

When
I'm flexible

Where
Frisco, TX 75035

Travel prefs
Professionals may travel to my address
I will travel to the pro up to 25 miles
This can be done over the phone or internet

Here is an example of a more complete quote request:

Business size
Small (fewer than 10 employees)

Social media goals
Increase user engagement, Gain visibility and brand recognition, Improve search ranking, Other (Introduce two new important products - achieve max engagement and conversion for purposes of investor presentation)

Social media channels
Facebook, Linkedin, Youtube, Other (Pinterest, Instagram)

Monthly estimated marketing campaign budget
Less than $500

When
As soon as possible

Where
Francestown, NH 03043

Travel prefs
Professionals may travel to my address
I will travel to the pro
This can be done over the phone or internet
Tip for consumers: Expect to spend several hours with your profile and professional website information before you get to actually quote on anything. Don't set your expectations too high and track your hours so you will know when you you've had enough.
Vann hasn't received any thanks yous.
Vann doesn't have any fans yet.
Vann isn't following anybody yet.
Similar Reviewers on Sitejabber
I've been with inmotion hosting for over 7 years. They are a bit more pricey than other hosts,...
Customer service is in the U.S. Big +++. They speak clearly and stay with you until the problem...