Member since July 2013
Reviews

3

First to Review

1

Votes

7

Very Helpful

7

Funny

0

Fraud Buster

0

Great Find

0

Well Said

0

Thank Yous

0

Fans

0

Profile Views

644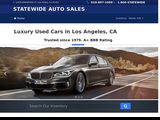 818statewide
Here is the scope!

When you first walk in; you see a vehicle of your choice; after you get a crappy salesman that barely speaks English and after they buzz you in through the gates; you get tempted of the no credit check and on the 30% down payment only. After you choose the vehicle you want to purchase; the simply have an unlicensed documented worker assist you with the test drive. You take the vehicle on a test drive on Glenoaks blvd and after a couple of blocks and street lights you are asked to return the vehicle back to the dealer. Once you get back and once you can prove you have 30% down payment; they take you to their office. A young girl that seems to be the owner daughter asks you to fill out a simple questionnaire; after you fill in this questionnaire she takes you to her office were she enters your information; during this scope she is text messaging and IMing the accountant (an old man across the office) with your information; she IM's and emails your information; pretending that they are inserting your information through a credit check/database but simply sending your information to their accountant in the other room (they are doing this to make them self's look legit). The accountant or the old man (across the room/that you do not even talk or see); returns a instant message of 24%-35% interest along with your 30% down-payment. After a BS review of your credit check; the girl/finance dept indicates that after a review of your app; you been approved for this term and a term of 30-35% interest not counting of your down payment. Once you approve; you drop the 30% down payment (and lets be clear it has to be cash and a certain % a cashier order; this is how they protect themselves). One the down-payment is made; they ask for 60-120 blank checks to be filled our and signed fur future depositing.

Ok now that you have secured the vehicle (auctioned/broken down vehicle) and processed a BS and one-sided/RIPP-OFF/racial contract (the salesman/mine being Jack/Sam) bring the vehicle. They do not even bother washing the vehicle or pumping gas. Being the same nationality as SAM (Persian old salesman/white hair mid 50's60's): he indicated and whispered in my ear that the first thing I should do is to change the oil and the transmission oil ASAP; as most of the vehicles are from auctions and only have had cosmetic work done.

So I bought the car (I won't say what model; but the only main models they sale are Mercedes/Bmw/range rovers). Upon the first few weeks; the vehicle was a constant issue and stopped after every vigorous trip; upon calling and calling the dealership; they kept the vehicle for about 1-2 months (no loaner vehicle) until I threatened with legal action and this is when they took the vehicle to a professional that was able to resolve the issue (their mechanic ED/Edwin; the worst and a complete lie to deal with). After 3 years of making full payments on time and constantly taking the vehicle to other mechanics; the vehicle started to act up in such a way that we were done with it and could not afford (please note that the claim full warranty but they do not deliver). Missing payment for about 1 month and about 9 months left they sent a repo company to conduct the tow without one call or notice. The Repo company came to our resident (a nice Hispanic individual with a white repo truck); knocked on our door and took possession of our vehicle by missing one payment. The repo guy which was a third part told us what a bad choice we made with 818statewide (their own contractor); he toid us to empty the vehicle and to take a picture of the odometer because he also claimed 818statewide is so dirty and shody that they will use the vehicle as a loaner.

818statewide is a rippoff company that uses individual with no credi at a high interest rate and sales broken-down vehicles from auction bought from other states knowing that they willl get 30% down payment and an interest rate of 20-30%. And they know as soon as the vehicle brakes down they will recovery the vehicle by a 3rd party repo (charging 1k) knowing that you will not pay for the repair or make the monthly payment (Sam our salesman once said "we sale cars to black; ni#$#$#= african americans and later within 2-3 months recover the vehicle; this is how we make money!! [ same as ED or Edwin their head mechanic] don't believe me; check it out....in a nutshell 818statewide; attract individuals with bad credit and sales high end luxury looking/crappy vehicle at high rates knowning that people/consumer will miss their payments. At the end; they take your down-payment/ all your monthly payments and your vehicle.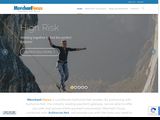 Merchant Focus
Worst merchant ever!! be cautious!!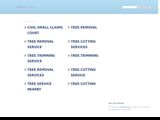 CivilTree
I recently used Civiltree.com to file a minor name change due to a absent parent in his life. Called various companies and legal firms and they seeking over $800 for a minor name change petition. I was referred to Civiltree by an online company and decided to use them; thank goodness I did. Civiltree not only reviewed and assisted me on my case; but the provided and drafted all the materials, pointed me to the correct venue/courthouse and stood aside me throughout the entire procedure for under $80.

Thank you!!
Kayla Menehune
kayla hasn't received any thanks yous.
kayla doesn't have any fans yet.
kayla isn't following anybody yet.
Similar Reviewers on Sitejabber
Do not use this merchant at all. If you get very little disputes in comparison of the number of...