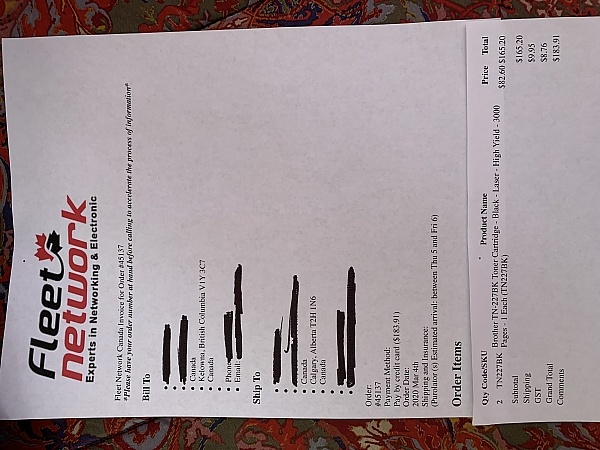 I requested to speak with the manager/owner on March 4,2020, when I placed this order and the same customer service representative refused to allow to speak with management or process the previous order.
Attached is the invoice from my second order... that I would learn was never processed.
Attached is the second order. That the customer service representative deliberately did not process. There was no Purolator tracking and he offered to obtained a the tracking number manually. Absurd! I have never had problems with tracking orders with amazon. This customer service representative was deliberately postponing my order to provoke me because I do not speak French.
He even asked me today "Do you want to cancel your order?". Politely I stated "No, I would like to know if my order has left the the warehouse".
I think Fleet Network Canada is "one man operation" and he is picking and choosing his customers.
I would recommend that management intervene if they exist.