Terra's Kitchen

reviews Is this your business?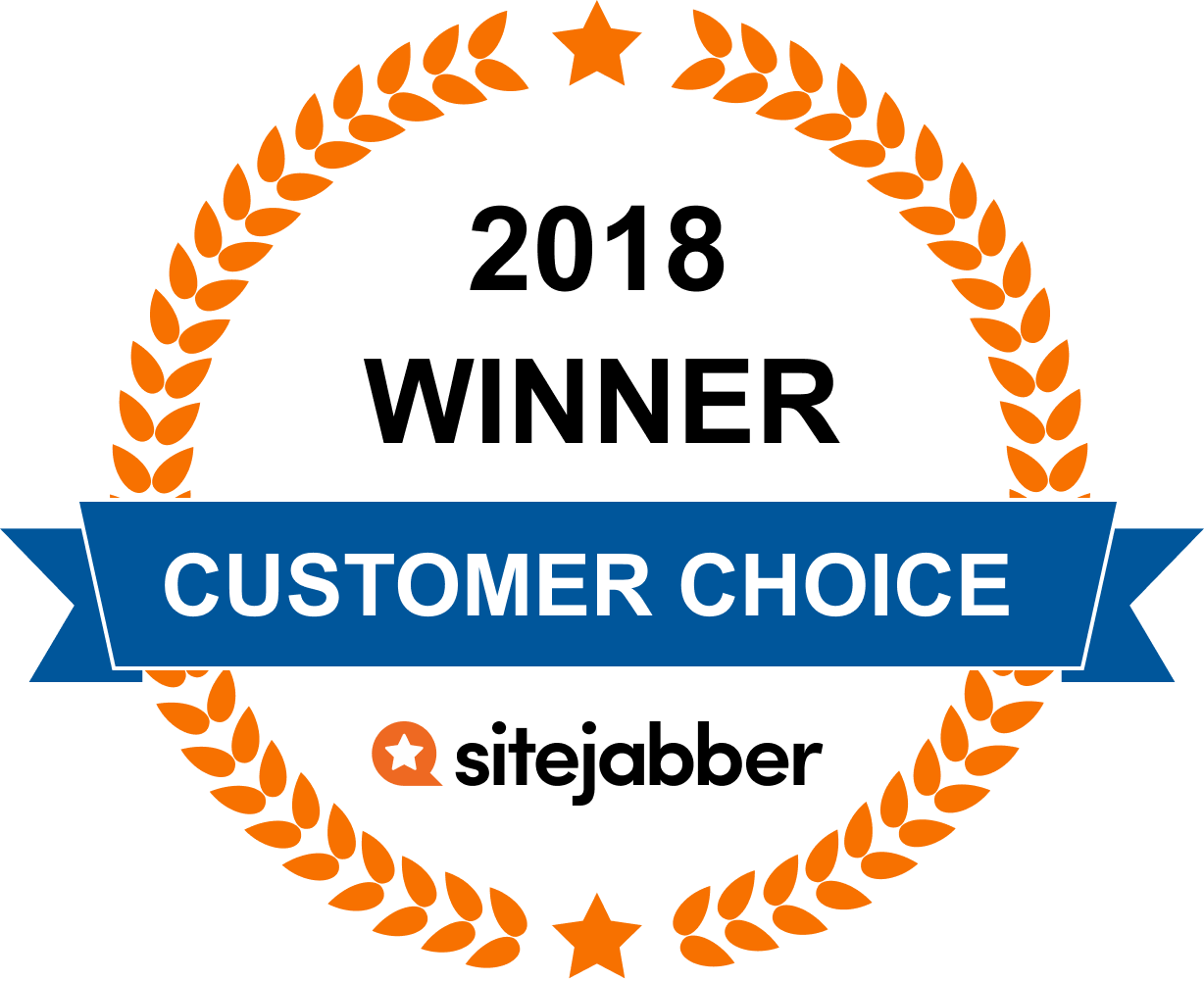 36

Reviews From Our Community
All Reviews
I have filed a complaint with the BBB on August 2, 2018 and they have been contacted multiple times by the BBB but have not responded. The case is currently still open, however, as I don't see they are looking to resolve this I feel it is important that I share this with others.

This complaint was filed on June 22, 2018 with the customer service department.
Dear Terra's Kitchen Customer Service,

I am a new customer to Terra's Kitchen and received my first box yesterday 06/21/2018. After bringing the vessel in onto my kitchen counter, removing the contents and placing the vessel outside. My husband and I noticed a few hours later that the bottom of the box itself had scratched my granite counter top. We went back outside to look at the bottom of the box and because of it's constant use and how the refrigerator box is put together the cardboard had worn away to show these metal pieces that were specifically placed there to hold the box together that was responsible for scratching my counter. I have attached pictures for your reference. We also have an HD in home security camera that shows the entire day and how the vessel was brought into the house, removed from the house, following with us realizing our counters were now scratched that shows we did nothing but bring the vessel in it sat on the counter. I will also provide that video as well but it is 6 GB and cannot be sent via email. I am in absolute shock and cannot believe this has happened, but I do expect compensation to fix my counter tops because the vessel itself is responsible for destroying my counter tops when we did nothing but exactly what every youtube video and Terra's Kitchen video shows on how to handle the vessel itself. Please call or email me at your earliest convenience to rectify this matter. Additionally, I did call the customer service number on the box as well yesterday but have received no response. I have attached the photos below for your review and as stated can also provide the full day's video evidence.

Regards

After placing that email to Terra's Kitchen I received a follow up email that my information has been forwarded along to their management team. A week later I received a call from Megan Pollard, the Director of Partner Relations that she would work to get this fixed. I since have emailed her multiple times for a course of action and follow up but have not heard from her since. My expensive counter tops are still scratched because of Terra's Kitchen.
I really wanted to like this since the concept is good but my experience was horrible.
We received our meals yesterday and I made the first recipe. I ordered two servings since one would not have been enough for 3 of us. The chicken & noodle dish was terrible so my husband and I fished out the chicken and ate a few bites so at least we would be somewhat nourished by our expensive and time consuming meal. My son would not take a second bite. We had a huge amount left over which I picked the chicken bites out of to save for our dog and I dumped the heaping pile of noodles.

Tonight it was just me and my son for dinner so I made the plain Wagyu steak for him on the grill and the plain salmon on the grill for me. Thank God my son had the steak. I did not think the fish tasted good but tried to force myself to eat it bc of all the waste we were incurring with this Terra purchase. The nausea began about 1-2 hrs after dinner and the vomiting 3 hrs later. I am violently ill because of this business and incredibly angry.

I received an email at 10:30 am yesterday that our vessel had arrived and I got home and unpacked it around 1:00 pm. Everything was cold and their instructions said it could last until 9pm to be unpacked. So clearly no user error here.

Update from next day: Last night was the most violently ill I've ever been in my life. I'll spare you the details but today I have a mask of tiny pin prick pink and purple dots all over my face which is called petechiae, and the white of my right eye is a very bright red because I burst a blood vessel. Both of these are caused by violent vomiting which I did so many times I lost count. Today except for dragging myself to a doc's visit for a blood test, I slept most of the day and had excruciating back pain and headache and missed a day of work that caused a missed deadline and a lot of problems. I emailed Terra who told me they would refund my purchase (how nice), and when I told them I was reporting this to the Baltimore health dept they actually wrote that they did not think I needed "to go so far as to contact the health dept." I guess they don't take making their customers violently ill very seriously since they would rather just send out more tainted salmon to more customers.

Call me crazy, but if I were the cause of making someone the most violently ill they've been in their life I might be concerned about them, and might check up on them to see if they were okay and if there was anything I could do to for them. Terra has not done this. Instead they have been busy removing their business profile from Yelp which contained my review in addition to 28 others which earned them a 2 star rating. You can no longer find them on Yelp but I've attached a screen shot.
I have to say I am IN LOVE with the idea of Terra's kitchen. I tried my first meal last night and really enjoyed it. However, the fact that everything isn't organic is a huge down side. I feel that Terra's kitchen should consider this option. SO many more people would use it. The whole pre chopped idea is an incredible time saver and makes cleanup so much easier! I will be a regular customer if they change their products to organic.
I've used many meal delivery services, there are pros and cons with all of them. One of the gimmicks with Terra's Kitchen is the reusable shipping vessels. These things weigh a ton it would cost me what I paid for my whole order just to ship one of them, they must have an amazing deal with FedEx. My order actually came in two vessels. The second had two small containers in it. Two things. That seems pretty wasteful to me. You can add meals until your vessel is full. You'd think they'd either have a better handle on what full is or they would take out a freezer pack to stick the two extra items in the one vessel. Because of the way they package items, they need quite a bit of space to ship them. I found all the meals I had from them to be quite bland. I wonder if this has something to do with them trying to keep the number of ingredients down for their vessels. Out of three meals, buffalo chicken tacos, swedish meatballs and garlic mushroom smothered chicken, I wouldn't care to have any of them again. Another gimmick is pre-chopped ingredients (though some things like herbs were not pre-chopped). While it is convenient and saves time to not have to chop things yourself, it also means you need to use the items right away. The chopped veggies begin to go bad immediately, as opposed to veggies sent whole by other services. The meals are a little pricier too, with each having a different price based on contents. While none of the food was bad, I don't think I'd order from them again. It just wasn't very good either and I can get better cheaper from the other services. I re-use their packaging and don't mind chopping a carrot or mushrooms for the extra flavor in the dishes.
Terras Kitchen is the best. Good food & really good people. I started in late May of 2016. Terras Kitchen has just been awesome. It is so easy to prepare & DELICIOUS! I have lost 10 pounds & learning to eat good, delicious food.
Anyone who's looking for a meal delivery service that puts the emphasis on plant-based meals without being completely vegetarian or looking to upgrade the weeknight routine with some clever, delicious recipes will love Terra's Kitchen. Even if you want to order a one-off meal for a special occasion, this is a good service to try. There's a meal on the menu actually titled "date night," which features New York strip steak, mushrooms, and potatoes. It was perfect for my "date night" dinner and my bf was very impressed! I signed up for 3 meals a week 2 months ago and have loved it every single week,
As someone looking to simplify my life but cook healthy meals at home, I found myself trying the meal delivery kits everyone is raving about. Blue Apron, Hello Fresh, Home Chef.... but my favorite has been Terra's Kitchen. The meals from Terra's Kitchen are plant-heavy, sourced from sustainable farms, and boasting fewer plastic containers than other services. In order to cut down on waste, the meals are sent over in a mini refrigerator that you unload and set out for pre-scheduled pick up the next day. I love that! Healthy and environmentally friendly!! I'm hooked.
By far the coolest thing I've found about Terras Kitchen, and what really sets them apart is that the delivery arrives on your doorstep in a climate-controlled FreshRealm Vessel that can be reused up to 100 times to deliver food to Terras Kitchen customers. The FreshRealm Vessel is the first reusable packaging of its kind and is designed to help reduce waste. The food is fresh, the recipes are easy to follow, everything always comes out perfect and I've really enjoyed it.
I can't get enough of this! It is so easy my 8 year old daughter is cooking with me. Just got my confirmation email on this weeks order.. check... done.. happy! Loving Terra's Kitchen!
Terras Kitchen focuses on fresh, farm picked produce and seasonal ingredients that are delivered straight to your door using a mini fridge. Their recipes are fresh tasting, never canned and focus on sustainability along with creativity. Each week you can choose from a large list of recipes though the number you choose from will change weekly. If you want more meat with your dishes, you can actually order extra proteins from Terras Kitchen to include with your recipe. This is the only company I have seen that offers this. If you want to add a side salad or something fresh to compliment your dishes, Terras Kitchen lets you also select add-on salads from their menu. There are no combination limits and Terras Kitchen allows you to be as creative with your menu and add-ons as you would like. That's why I'll be sticking with Terra's Kitchen for my week night dinners.
Simplifying mealtime is one of those life goals that often feels unreachable. Because the truth is, while we all want to make mealtime easier, we also want to provide healthy and delicious meals to our families, too. We shouldnt be willing to sacrifice these things for simpler meal prep. Enter Terras Kitchen, a meal kit delivery service. I know, I know, there are a lot of these delivery servies out there. But Terra's Kitchen is different. Terras Kitchens pre-prepped meals are actually able to be put together in 30 minutes or less. Their recipes are plant strong, nutrient dense, and never, ever contain fake or processed ingredients. I've been enjoying healthy, well portioned, easy to make meals for 4 months now without having to meal plan or go to the grocery store. Who knew it could be this easy AND affordable?
I LOVE Terra's kitchen! Everything is so easy and so fresh and delicious. Low calories too! Bikini season is here so I'll be ordering way more of these meals! But, I swear I could put that Avocado Goat Cheese Sauce they have on anything and it would make it better.
Customer Questions & Answers
Terra's Kitchen Headquarters
Washington DC, 20001, US
edit
Did You Find This Page Useful?
8

Photos for Terra's Kitchen
From reviewers
Sites You Might Also Like
Business owners: What's your side of the story?
Register now for free – get notified of new reviews, respond to consumer feedback, add new photos to your page and much more.
Manage your business