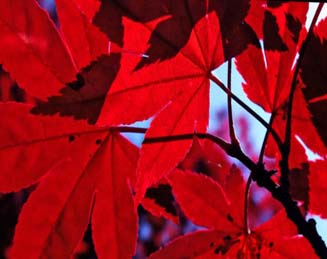 L E.
6

Reviews

6

Helpful Votes

0

Thank Yous
Experience: News, Computers & Technology, Society
Member since October 2018
Reviews

6

First to Review

5

Votes

6

Very Helpful

6

Funny

0

Fraud Buster

0

Great Find

0

Well Said

0

Thank Yous

0

Fans

0

Profile Views

100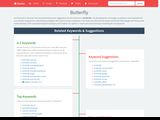 Keywordbasket
http://www.keywordbasket.com/ copied personal names to use in titles and snippet text of their URLs found in Google search results of my old name spelled normally, hyphenated, and as one word (most of the URLs). Variations on both of my names and my deceased relative's name, including the city and state we lived in, were copied from bing's related searches and labels in images, used as website keywords, and shouldn't have been used since I had myself removed from people search websites over three years ago. It was a unique name no one else has ever had, so I legally changed it. Keywordbasket.com violated their disclaimer when my old name was used below another person's image of interior design for a bank found in Google images. Disclaimer was:
These are some of the images that we found within the public domain for your "variation of my old name" keyword. These images will give you an idea of the kind of image(s) to place in your articles and wesbites. You can always use one of these images but please respect the copyright of the owner, We have provided the original source link for you to also credit the image(s) owner as we have done here.
Keywordbasket.com did not have contact information on their website. Other websites such as https://dnslytics.com/domain/keywordbasket.com had WHOIS and IP data:
Registrar: NameCheap Inc, Expiration Date: 9-13-2019, Registrant: WhoisGuard Protected, Name Server(s): cloudflare.com, IP 104.18.57.52, Email:
35053dc8768b4a8bb03a0d8faa36b683.protect@whoisguard.com
Since there was no response to that email, I filed a "General" abuse report at https://www.cloudflare.com/abuse/form which was forwarded to the hosting provider abuse@severius.net who automatically forwarded it to the IP user according to an automatic message generated by their robot. The IP user did not respond, so I sent an email to abuse-response@severius.net who emailed me their abuse policy. It can be found using Google search Severius AS NL, add abuse like: severius.net/abuse, press enter to get: https://my.serverius.net/knowledgebase.php?action=displayarticle&id=29
A colocation center for their clients was provided, but hosting activities or hardware such as servers was not. According to Note 5, proxy services like CloudFlare should block the IP before email was sent to abuse-response@severius.net i emailed a request to block the IP to abusereply@cloudflare.com They replied, we are not a hosting provider. We have given the origin IP address to the hosting provider, and they could not give it to me. Their designated hosting provider abuse-response@severius.net replied, we did not see the IP address, because it was hidden by CloudFlare.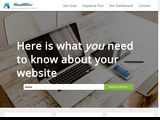 RankWise
https://www.rankwise.net had more blogged porn than I thought when I found it below my old legal name searched as one word on Google. I searched their URL so it would not open directly into the website by dividing it, and found several URLs of rankwise.net with blogged porn on the results page. The blog found below my name, skill=fat-assSEO review, was there depending on which search words I used: rankwise.net blog.bigoiledupasses with or without the .blog or .com The website used female names in their snippet below my name, and stated on the website these are project names, but they scored 0% as SEO terms. No snippet names were found on the website when I copied the url into the browser, so the names were used for placement (my old legal name was like two first names). Rankwise.net did not reply to my messages left on their website or to email sent to info@rankwise.net both found on the rankwise.net/contact page. I requested removal of the two names that made mine or switching them so that the URL does not show up below my old legal name - the only way to remove this complaint will be to comply with my request. On the whois was listed their privacy email which is a message page found when https://www.domain-contact.org/ is copied into the browser, and I left a message there. Other contact information on that page was: KRL-Media, Hyacintentveld 68 4613 DL Bergen op Zoom, The Netherlands, phone +31-164-856938 Searching the address and phone number separately, I found two websites and emailed them:https://www.marketingtracer.com (info@marketingtracer.com) who had the same phone number (not address) and https://www.krlmedia.nl (info@krlmedia.nl) who had the same address, other tel:0763002430 - they did not reply.. An email was sent to the blogged website bigboiledupasses.com@domainsbyproxy.com using the email forwarding address supplied by the privacy website - they did not reply.
Note: For a more comprehensive list of websites below a search on Google, you can repeat the search using omitted results by going to the last page of the search.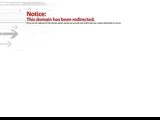 Imgbd.net
The website http://imgbd.net was found in images below my old legal name as one word in a Google search Fall of 2017. They were using my name in their URL to download videos which are not mine. It looked like they copied suggestions bing had made in their caption "See Videos of" below my name which was unusual, and no one else has it. There wasn't any contact information on the website. According to bing search https://server.easycounter.com/imgbd.net Alexandr Slozhenikin of Kostanay KZ was the registrant at that time. Later, s3.vosanjose.org acquired the url, and imgBD is still listed at the bottom of their pages with copyrights 2017 (see my review on that website). Because vosanjose.org would not remove my name from their website URL, I decided to look up imgbd.net again.https://www.godaddy.com/whois/results.aspx?domain=imgbd.net The whois information was invalid, and the registrant was informed by godaddy.com The website is now suspended until the information is corrected.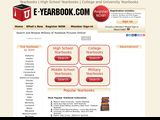 Yearbook
E-yearbook.com, operated by Digital Data Online, Inc. (DDO), appeared below my name in Google after I opted out of many people search websites. I requested an opt out, and Fall 2016, they resolved my complaint at the BBB. A year later, I accidentally Googled my name as one word, and my yearbook name, year, and page number of my photo was there and my photo in images. On the website page, my name was replaced by special characters : ,... fwea: .- , A 2, rt - 5' :,,. . .V 'V . . ff- ' (some students were listed as one word in OCR text). I contacted e-yearbook again. They sent an email which explained how Google creates an index using keywords...eventually the page would be updated and removed from below my name. To speed up the process, they advised me to use: https://www.google.com/webmasters/tools/removals?pli=1
This did not work, because the live and cache pages were the same; my name or any text change would have to be in the cache to succeed. They did not offer to remove the page completely. According to canig.com, a live page must be blocked by a NOINDEX meta tag or robots.txt to be removed. I contacted Google about their email, and they emailed contact the website, and provided links for removal options. Jostens stated on their website, the school is the publisher and they have the copyright: https://www.jostens.com/helpmenu/yearbookinfo/past.html My school's current yearbook advisor texted me, they had not given permission to any websites to put yearbook photos below student names. As of 2016, there is legislation governing what is allowed for website advertising, in California, where my school was:
https://leginfo.legislature.ca.gov/faces/billNavClient.xhtml?bill_id=201320140SB1177
In the same google search, Summer 2018, I noticed other pages from the same yearbook, and another photo of me (candid) in images. They updated the page again and put three yearbook pages on the same website page, and they deleted the special characters and my name from the OCR text below the candid photo. This was worse! It would have been better to have left the old page as cache, but the live and cache pages were the same, so I could not use the webmaster/tools/removals. I submitted a complaint to the BBB again, but the complaint was not resolved. I asked to have both complaints at the BBB removed when they would not post the unresolved one. Google has been using their images and my name as one word as a related search to their website images and other website images in other places on the web, and below my name hyphenated. I feel these images are being used incorrectly. Since I am the only related search below those images, and no other person has ever had my name. Scammy websites use my name without permission to download videos and images; one is of a federal government official who has the same unusual first name, but they use my name below her photo. I emailed David B.Wilson of BINGZAP2 ENTERPRISES (website registrant and organization) and Charles Bryan Michael president and website registrant of DDO but they did not reply. I think DDO should contact Google about the problem. They think removing my name solved it, but it has been more than two years, and they have only added more photos.
Googled - digitaldataonline.com whois - shows colocation servers: https://www.abuseipdb.com/whois/67.23.57.201
Bing searched - digitaldataonline.com (parked for free at godaddy.com)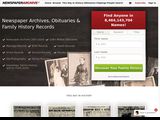 NewspaperArchive
Newspaperarchive.com agreed to remove their URL found in Google results of my old name searched as one word. It reappeared after being removed twice. Support stated in their email, we are not going to remove it. I complained, and they stated, newspapers have a First Amendment right to freedom of speech, and banned my email. They stated this to the Iowa BBB who closed my complaint as beyond their scope (legal issue), but in a later complaint by someone else, allowed that statement to be stated, and it was not discussed. I know the URL was found in Google results because OCR text was used to duplicate the newspaper page, and only some of it gets duplicated accurately. Later, the URL appeared below a normal search and hyphenated search of my old name and on bing. European countries have the right to be forgotten in the US. Newspaperarchive.com/takedown allows EU residents to remove their name. I had an unique name: it was like two female names and no one else has ever had it except as a typo in two newspapers. I legally changed it a few years ago. Google is taking advantage of that. Although it cannot be found on any other websites, they listed it as oneword as a related search at the bottom of the image that accompanies the URL. There were many athletes on that page, and when their names were searched, you did not get the URL or image in results. If a Russian athlete with a strange name was searched, the URL and image was below his name with other newspapers, but nothing else. If the image is clicked, my name is a related search, and the image must be clicked again to go to the website. This does not sound like freedom of speech, and I do not want to be discriminated against. Because I went to a North American high school in 1975 well before the internet was developed, I could not foresee this, or I would not have let them list my name at the field event; an old tactic to sell newspapers. Several websites make up false information about my name, and it ends up in the search, because they want to make fun of others with the same unusual first name, and one of them is a government official.
Tip for consumers: Used First Amendment as immunity and then banned my email.
"Ruining My Life"
11/28/18
• Previous review
Newspaperarchive.com banned my email after I requested removal of their URL and image of a newspaper page. I do not want them to use my old name and high school name to advertise their website below my old name in Google and Bing searches. I was not in the article I was on a list below the article as no times listed County Finishers.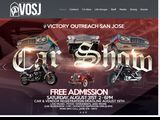 Victory Outreach San Jose
s3.vosanjose.org/ downloaded videos that were not mine, and used my old name in their URL (http://s3.vosanjose.org/downloads/my old name hyphenated), title, snippet text, page, and below their images on Google The website was found when I accidentally searched my old name as one word and by searching their name, downloads, and my old name separately. Originally, the videos were on imgbd.net (https://server.easycounter.com/imgbd.net) Copyrights 2017 ImgBD was found on the s3.vosanjose.org page. No one else had my old name on the web, and I removed it from people search websites, before I legally changed it over three years ago. Although I was not on imgbd.net anymore, I submitted an invalid WHOIS report regarding imgbd.net to godaddy.com, and they were suspended, because their address was not genuine. That did not stop s3.vosanjose.org from using my old name. WHOIS search query results of s3.vosanjose.org were Registrar: FastDomain Inc, Domain: vosanjose.org, Registrant: Odilia Cruz, Organization: Victory Outreach Church, and Technical: JustHost Hosting. The location, phone number, and email listed were the same as the website's. I called the phone number in June 2018, but they were unable to answer the question. I emailed the website, Aldo Arguello (previous registrant), Odilia Cruz, and JustHosting Hosting, but the only answer was from legal@justhost.com They informed me the host was Online S.A.S. in 2018, but I didn't do anything at that time about the host. Complaints submitted to the San Jose, CA and Phoenix, AZ BBB's were not opened because the complaint was not under their purview (involved legal issue). This year I contacted legal@justhost.com again, and we emailed each other until everything was made clear to me: s3.vosanjose.org was the subdomain of vosanjose.org, the IP address was 195.154.187.7, and Online S.A.S. was the host. I submitted an abuse report. at https://console.online.net/en/assistance/commercial and received a reply on May 21, 2019, from ONLINE SAS Technical assistance BP 438 - 75366 Paris CEDEX 08
France Tel: 01 84 13 00 00 Subject : Abuse notification resolved Dear Sir or Madam,
Your abuse number 260447 is now closed by our customer. Here is a comment left by our customer: videos are taken from youtube I can not remove the video from YouTube
write a complaint there If you have any questions, please contact our assistance https://console.online.net/assistance/ Best regards, The Online team Note: the link they provided did not work, the one I provided works https://console.online.net/en/assistance/commercial
I submitted another abuse report to restate I did not have videos, and I did not want s3.vosanjose.org to use my old name which no one else had.. Again, the host considered the abuse notification resolved, and the comment by their customer was wtf? I suppose that was some kind of acronym that means he did not understand my abuse report. Lately, the videos have been removed, but my old name is still listed as it was.
L hasn't received any thanks yous.
L doesn't have any fans yet.
L isn't following anybody yet.
Similar Reviewers on Sitejabber
I guess there is no customer service associated with this website. Too bad that I didn't realize...
Chris wrote there was "nothing" wrong with my account and they did try to help me. Yes he did...