Is The Android Doctor a scam or a legit company?
asked by
on 12/31/18
3

Answers
Definitely A scam
I didn't believe all the negative reviews on here about The android doctor so I decided to give them a try . I chatted with Jason about unlockng my s.print Note 9 and first he wanted me to pay with cashupp and I declined, and then he wanted me to pay with paypal and choose friends and falily and I told him, I can only pay with pay good and services. As soon a I said that, he flipped and started causing at me and calling me $#*! and tell me how he is going to block my Ip address and my mac address lol. Attached is my transcript with him, I removed mt email address for privacy. IF I WAS YOU, I WOULD DEFINITELY STAY AWAY FROM THEM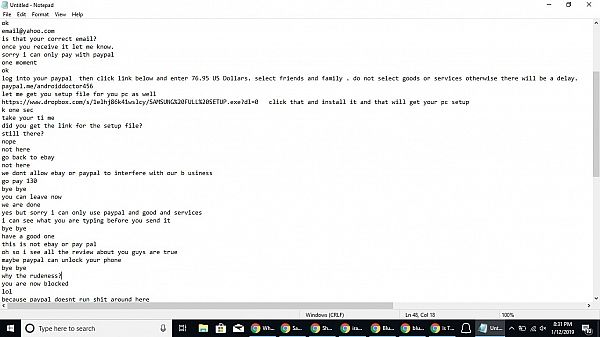 Is this your business?
Owners and employees, register now to answer these questions from potential customers. Register now