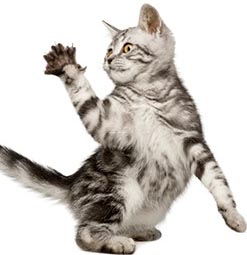 Zoe L.
5

Reviews

23

Helpful Votes

0

Thank Yous
Experience: Relationships, Reference, Society
Member since August 2019
Reviews

5

First to Review

0

Votes

23

Very Helpful

23

Funny

0

Fraud Buster

0

Great Find

0

Well Said

0

Thank Yous

0

Fans

0

Profile Views

48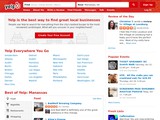 Yelp
I had been on YELP for 12 years. Always taking photos wherever I went, always reviewing the slightest of places. At first YELP seemed like a pretty righteous place. It appeared to be doing a very important public service, by letting consumers know which bad businesses to avoid and giving proper praise to the good ones. It was never a perfect system, they made mistakes but for the part it was usually on track.

They had recommended reviews and non-recommended reviews. The non-recommended reviews could be spotted a mile away. The negative ones were written in such a way that anyone with half a brain could tell that they done by a disgruntled former employee or maybe even an angry competing business. And of course, the fake positive ones that were often written by the business itself. You know the type, 1 review and 0 friends all written on the same day. But over the last few years, I've noticed an ugly trend. It seemed that not only were fake reviews being withheld from the overall score of a business but so were real ones. Including someone like me who had wasted my time on that site for 12 years!! There were businesses rated with one star although they had 5-star legitimate reviews in the non-recommended section that YELP refused to release unless they paid YELP off. There are also horrible companies on YELP that have 4 and 5 stars reviews on the surface but all of their one-star reviews are hidden, why? Because they paid YELP off for the favor.

YELP is nothing more than a fraudulent extortion scam. YELP does a disservice to the reviewers, to the public but most of all to businesses!!!! In this age of tech tyranny, I am almost ashamed of myself for ever being naive enough to think that their online reviews were legit. In fact, many online review sites are absolute garbage where the highest bidder can have negative true reviews removed or suppressed. And this becomes a real ethical issue because sometimes this bad review could be an incompetent Doctor who has killed someone or Lawyer who robbed a client, we're just not talking about someone's taco stand. But even if we were talking about that little taco stand, this is still unethical. How is a struggling small business supposed to survive paying off a dirt bag bully like YELP, they don't have the resources. With holding 5 stars reviews for a company like that could be devastating for them.

I reached out to YELP and received a condescending boiler plate email. They tried to blame it on their "software" or "the quality" of the review. There was a company where I gave a very detailed analysis and 4-star review that was "not recommended" but the recommended review stated "this place be whacked" with a one star. I went on my YELP profile and stated that I could no longer be a part of such a disreputable and fraudulent company that is pretty much presenting to the world FAKE REVIEWS! The public isn't deciding the reviews, BIG BROTHER YELP IS!! So, what's the point? Of course, in their revolting way of doing business they made sure they blocked me from their site, I say GOOD! Just wish I could get all my photos back! The public helped to build YELP but the public is who YELP is screwing over. Don't use YELP period. You can't trust the reviews because they are skewed and you shouldn't write any because they will be used in nefarious way and not how you intended and oh you poor businesses, run for the hills.

It becomes very depressing when you are an individual being bullied by a big rich and powerful diabolical entity. But if everyone who has been victimized by this filth, unites and stands together we can take YELP down. They have gone too far. Look at all their negative reviews with the BBB and all of the people who are complaining about them on Facebook on their own page. We must stop resigning our self to the false belief of "they are too big to be taken down", this only emboldens bullies like YELP, they must be stopped. Class action lawsuit, whatever it takes send YELP and its greasy CEO packing! Enough already with their mob like extortion and crimes.

image coming soon
AdultFriendFinder
I really tried to give this site a chance but there is just no other way around it, it's a horrible site in every way and it would be unethical for me not to warn others. It's basically an online community of perverts and misfits who get into online fantasy and cyber sex like games. This is not a site for anyone who is really seriously about hooking up in real life. And even if you just live your life on the internet AdultFriendFinder is still a very dark and lonely place. Profiles are old and fake. There is this broadcasting feature where they allegedly have real life people, usually performing some sort of sex act, this is all psychological games for the desperate and lonely because there is a chat feature there to give the erroneous feeling that you are some how connecting to the naked person on the screen but in reality it's a waste you would be better off just buying a porn video with out the smoke and mirrors of the chat screen.

The other bad part about this site is that it is way more expensive than other sites and then after you pay your money they then try to scam you out of more money for extra features that would just be a given in other sites, things like making sure your emails are seen. That is absurd. You're paying all that money but then you have to pay more to make sure your emails are seen!!!!?? Ridiculous.

I was going to give this site one star because one star is really what it deserves. However I called their customer service and they were at least ethical and decent enough to offer me a prorated refund, so for that I am thankful. There are many of these horrible sites out here who don't have real customer service people and who wouldn't give you back one penny of your money. The fact that I was refunded a portion of my money definitely makes me feel less violated. However I am writing this review because I don't want any of you to loose any of your money it is just not worth it.

But the fact remains this is a bad site. I am not new to the internet or to internet dating this is just one of the worst. And then they will send you emails with tips on how to hook up with people on their site, basically blaming you instead of the fact their site is just plain $#*!ty. This is one of the few sites in my entire life where I met absolutely no one, zip, goose egg, zero! Not even the dreaded ugly fat person who had 20 yr old pics on their profile, you will meet no one here. Also after I complained they had some people write me who are called "ambassadors" who make an attempt to welcome you to the site and although it is a nice gesture they are full of condescending advice again on how it is your fault that you're not meeting anyone "oh if only you would post a million photos, and go into every chat room and do this and do that" again every excuse in the world except for their lame site. I am no fan whatsoever of sites like POF but even as horrible as that site was, I actually met people.

Technologically on the surface this seems like it would be a good site, it has a much more modern interface and more interactive devices than other sites, the problem is most of the time these don't work and the site is extremely buggy.

If you like to waste time and money this will be the site for you. If not try somewhere like SLS. There is no dating/hook up site without issues but this one just has way too many.

image coming soon
BeNaughty
Despite reading all of the horrible reviews I tried this site out for myself and within minutes I deleted it. They have so many bots that even a 2 year old kid would know that this is fake! All pretty girls and they all just happen to be interested in emailing me at the same time, but there is just one problem.....they want money in order to be able to talk to them. The entire thing is so comical but also insulting to one's common sense and intelligence and just goes contrary to the nature of women. Not to mention that the fake bot photos looked like no women who live in my area, come on now! Wrong and deceptive on so many levels. I feel so sorry for any lonely or naive person who falls for BeNaughty. It is an over the top scam and they aren't even trying to hide it. Even the responses that they give to the tons of bad reviews on here are by a bot. Rule of thumb for dealing with any dating or hook ups over the internet, if something doesn't usually happen in real life, it will not happen on the internet either. If the hot babes aren't lined up to meet you walking down the street that won't change over the internet unless it's a scam of some sort. The owners of BeNaughty should BE thrown in jail and shut down for perpetrating such a cruel and despicable fraud.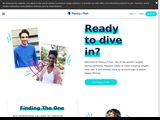 POF
Always issues trying to log into this site. They steal your photos and then use them to make fake profiles. Don't waste your time paying for this filth when the majority of other users are free. Many of which are prostitutes and escort agencies posing as regular women. If you ever watch the TV station Investigative Discovery, people have been killed from using this horrific site. Lots of fake profiles, sociopaths and an overall nonreputable site.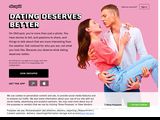 OkCupid
They take your photos and ask all kinds of personal questions just to suspend your account for no reason whatsoever, mysteriously after getting info on you. It leaves you feeling really scammed and violated. And of course this is after they have taken your credit card info. OKCupid is full of old and fake profiles, so if you are a real person you will have no place here other than to have your personal info in jeopardy. This is the worst dating site ever. They even have complaints against them in the BBB, with a grade of F! There is no customer service if you have a problem, and I can see why because there would not be enough customer service reps in the world to deal with this disaster. Don't do it! It's a scam and a rip off.
Zoe hasn't received any thanks yous.
Zoe doesn't have any fans yet.
Zoe isn't following anybody yet.