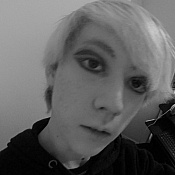 Joshua N.
10

Reviews

6

Helpful Votes

0

Thank Yous
Experience: Beauty, Reference, Shopping
Member since November 2018
Reviews

10

First to Review

6

Votes

6

Very Helpful

6

Funny

0

Fraud Buster

0

Great Find

0

Well Said

0

Thank Yous

0

Fans

0

Profile Views

102
About Me
A YouTube creator and also a blogger who does reviews on products and also maybe websites! https://www.youtube.com/channel/UCywMIT19sIHAZzT3yk7FKTg?view_as=subscriber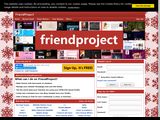 Friendproject.net
Friendproject is an amazing site that offers a great experience on social media-- it's just like myspace 15 years ago! There's a friendly community and I've genuinely had no bad experience with the site and it's fairly easy to find people who share the same interest!

I find it great that you can also customize your page and a lot of stuff with the site-- even if its music player is broken!

You can check out my profile here! http://www.friendproject.net/join_us.php?r=228017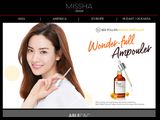 Missha.net
This review is for: "MISSHA Perfect Cover BB Cream SPF 42 / PA+++ No. 13" ((other products may differ)

The MISSHA Perfect Cover BB Cream SPF 42 / PA+++ No. 13. is NOT a perfect cover BB Cream as I've had better coverage with slightly more expensive Dr Jart++ products. My acne was still visible as it felt like I was putting a rather transparent beige-y liquid on my face; it's not good if you have a terrible acne breakout. I do NOT recommend, sorry.

I wish I could say something good about the product but it made my acne worse...

Here's a video review of the product; https://www.youtube.com/watch?v=J7B5obshLf4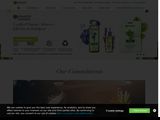 Garnier.co.uk
It's average, it's something I expected so I'm not angry or happy about the results. My acne (at the time of writing this -- not the time of the review since I decided to keep on using the cleanser for the written review) is currently doing better with this product (though I did stop using it when I was using sulphur) but the skin after sulphur I applied this to.

The product is refreshing but it isn't all great-- it clears your pores, yes, but it also contains parfum-- this is bad for people with sensitive skin. Alas, I have that type of skin and I get dermatitis from the product (doesn't stop me from using it, however). If you have sensitive skin and dislike dermatitis-- I don't recommend you to use it but if you don't then use it after a patch test!

The product did clear away a few of my pores that where small -- but not the big ones. I have okay results with this.

(This is a part of a video review on my channel https://www.youtube.com/watch?v=L-3eLbLG6Rg )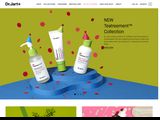 Dr. Jart+
MAKE SURE TO DO A PATCH TEST BEFORE YOU USE ANY SKIN CARE OR MAKE UP PRODUCT IN CASE OF ALLERGIES OR BAD REACTIONS!

Amazing product! I used the "Dr Jart+ BB CREAM Silver Label Rejuvenating SPF 35" from their amazon page in the UK (not US) but the review is technically applicable here! The product didn't cause any pimples to get worse-- it just gave my skin the moisture and prevented me from sunburn from the outside (I did get some on my neck sadly... i didn't put sun cream-- ahoh, I am stupid!). But the coverage covered most of my acne (except a few) so you wouldn't be able to see my acne or any impurity from close or a distance (though you'd notice the foundation!).

It's amazing! (This is a part of a video review!! https://www.youtube.com/watch?v=NluL0-QJPYI )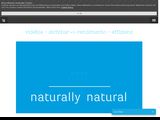 Vidimento.info
I review the 10S2 Sulfur Soap. WARNING: THE PRODUCT CONTAINS ETHANOL AND PALM OIL (A COMEDOGENIC) IT MAY OR MAY NOT MAKE YOUR SKIN WORSE.

If you've been looking for a sulphur soap bar which doesn't smell like boiled eggs then this is definitely NOT the product for you! Since it smells terrible, also it makes your already sensitive skin really itchy and dry (thanks to both the drying effect of ETHANOL and sulphur-- so be sure to grab your moisturizer!).

Other than those downsides, palm oil is a comedogenic so be careful and make sure you wipe all of the soap away! But let's get to the positive! It has helped my skin clear away a small amount though I wouldn't advise you to use it long term due to the ethanol and possible breakouts from palm oil--.

There is not much other than the product does clear some pimples and makes them a bit smaller (aka makes them less inflamed) but other than that-- it's not your magic bullet to acne. It's okay but there's better products out there! (Make sure to check the ingredients on your products before you buy them! There are better products for acne than this one by searching for ethanol-free sulfur soaps and asking for the ingredients before buying!)

This is a video review; https://www.youtube.com/watch?v=-MlPaFFL_Fk

But make sure to do a patch test in case you are ALLERGIC to the product!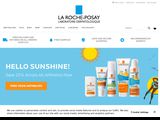 Laroche-posay.co.uk
This is a review of the product "La Roche Posay Effaclar H Moisturiser". I have included both sides of my argument -- it's good at its job but it made my acne worse!

It moisturized my skin quite well but I only found that my acne got worse after using it for over a week-- I don't really recommend if your skin type is like mine; oily and sensitive. I felt irritation a bit and some of my pimples were generally getting worse.

If your skin type is dry and not really AS sensitive as mine (mine's just extremely sensitive- bad luck for me ;( ) then go ahead! Test it out for a few days on a patch of skin in order to see whether it's great for your acne or skin or not!

For those who have a bad reaction to shea butter on your skin; I'd advise against using this product on your skin. Here is my video review: https://www.youtube.com/watch?v=f0YjNw9guOM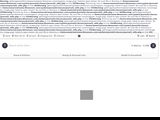 LDREAMAM Shop
The LDREAMAM activated charcoal face mask was really great! It helped my acne out really much but the only problem with the products are that some of them aren't really translated properly but that can be fixed. One error I found when I had the product was "horny skin" -- I'm not even sure what that even means.

I've got the results on my YouTube video and the proof of purchase on the video!: https://www.youtube.com/watch?v=ZndlMTXlmeQ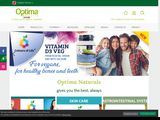 Optima Naturals
A product I received was called: "Optima Anti-Septic Australian Tea Tree Oil" which made my acne break out seriously badly! However, the product seems to work on irritated skin and also any cuts as it disinfects so it is up to expectations and it's cheap! The only downside to the product is that it contains a possible carcinogenic: Polyaminopropyl Biguanide.

Otherwise, if you're not going to use it on your face then it's okay to use.

If you want the proof of the purchase here it is and my experience; https://www.youtube.com/watch?v=KsucChhxYy0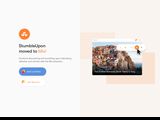 StumbleUpon
As soon as it became mix (originally stumbleupon) it started to crumble for me. Number one; I now get recommended posts that are extremely strange: "Illuminati", "New World order," and other political stuff I don't care about. Then when I do what I usually do; post my blog posts on the site - and have been doing for months and months - I get deleted for no notified reason. This is an outrage - avoid mix or stumbleupon.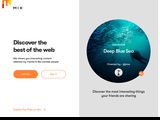 Mix
When I logged onto mix yesterday (before I was deleted) I saw posts in my recommended feed like; "All celebrities are in the illuminati" and some "new world order" stuff. Like really? Do I care about conspiracies and why are they in my feed, I don't care about it!

I also got politics in my feed which is quite annoying because I don't care about Donald Trump or any other politicians - it's not my thing :: I don't even vote! I like beauty, health and skin care - but guess what; non of those appeared in my feed. It's all useless!

They also delete users for no reason at all - I only got deleted for posting my blog posts on there. I didn't post anything against their terms so I don't know why I got banned also I didn't spam either. They're garbage now - better when they branded as; "stumbleupon" now it's just.. Disgraceful what has happened.
Joshua Has Earned
6

Votes
Joshua hasn't received any thanks yous.
Joshua doesn't have any fans yet.
Joshua isn't following anybody yet.
Similar Reviewers on Sitejabber
I have tried these face masks from this brand, and though they were really nice, I don't honk it...
The masks you shake up are really fun to male and peel off!! Plus they leave skin glowey and...