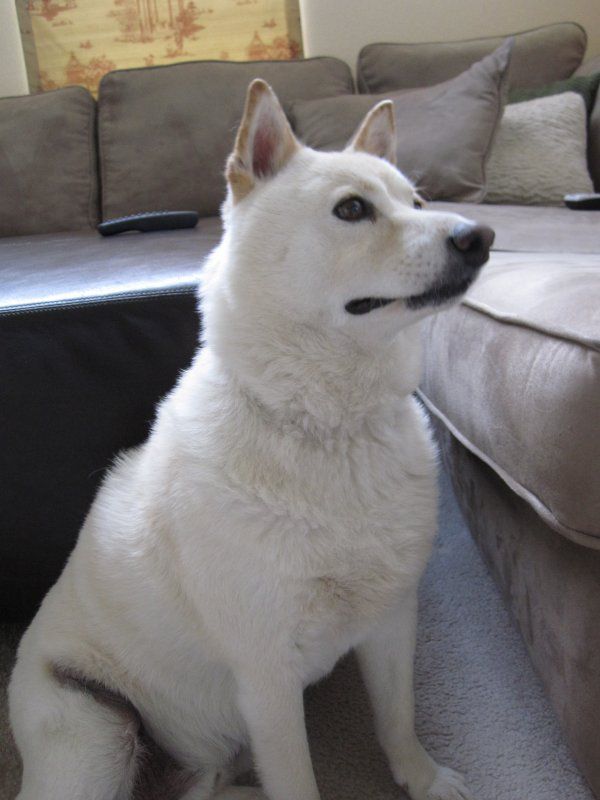 Yelena G.
7

Reviews

21

Helpful Votes

0

Thank Yous
Experience: Clothing & Fashion, Shopping, Computers & Technology
Member since September 2013
Reviews

7

First to Review

1

Votes

21

Very Helpful

20

Funny

0

Fraud Buster

0

Great Find

0

Well Said

1

Thank Yous

0

Fans

0

Profile Views

673
Hanna Andersson
I used to love shopping at their online store but I am never buying from them again. I placed an order for a set of PJs on Jan. 4th and 10 days later still did not receive a shipment confirmation. Two days ago I emailed their Customer Service department to check on the status of my order, and as of today still did not hear anything back. I know in the past it has taken them a week to ship my orders, which granted is still a pretty long time. But this was the fist time it was taking this long, over 10 days.

I finally got a hold of someone named Holly via chat, and explained the situation and my frustration. She was totally unapologetic, and said it's normal for orders to arrive after 10 days. I reiterated that it was over 10 days later, I I hadn't even received a shipment confirmation. And also that Customer Service had never gotten back to me. She told me that they're just a few days behind due to holiday clearance order fulfillments. I asked for a manager contact to whom I could send feedback, and she provided their standard customer service email, which I already have. I asked for an actual manager contact and she declined, flatly stating that they don't provide that. Holly had all the understanding, professionalism and compassion of a robot. I think this was actually the worst customer service chat experience I've ever had.

Their clothes are on the pricey side, but I've splurged on them in the past because I really liked them. Well, now I have a really good excuse not to. This is actually great because now I can spend more of my limited budget on baby clothes from brands like Boden and Posh Peanuts, where the customer service doesn't suck.
Amazon
I've been regularly ordering from Amazon for at least the last 15 years and have NEVER had a bad experience with them. I think that speaks volumes. I've ordered so many things from them over the years and they have never gotten any of my orders wrong. There have been one or two times when my Prime orders arrived a day later than they were supposed to - but honestly those times are so few and far in between and I really don't care especially considering how much they go out of their way to make things easier for us.

Also, the price matching is great. I'm always able to get things on Amazon for the same or a cheaper price than at other sites, or in store.
Walmart.com
I have been regularly ordering stuff from Amazon for over 15 years, and they have NEVER gotten a SINGLE order wrong. A month ago I ordered something from Walmart for the first (and only) time ever. They sent me the wrong thing. When I contacted their customer service department they told me they'd send me the right thing, but more than two weeks later I'm still waiting and nothing has arrived. No tracking number, no confirmation number, nothing. A complete NIGHTMARE. Never ever ordering from Walmart again.

By the way the item I originally ordered was a baby mirror, which means that my baby is probably growing out of needing it right now as I write this.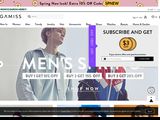 Gamiss.com
I thought their website had many cute and inexpensive things and ordered a Halloween dress from them. Unfortunately I later discovered that all their packages (which are sent via Fedex) require a signature, and if you're not physically present when it arrives you have to schlep all the way to a nearest designated Fedex facility to pick it up. This seems like a silly thing to do for an item that only costs $16. In my case it's a huge inconvenience because I'm at work all day so if I want to get my package I have to make a 40 minute drive after I've come home from work, hungry and tired. So instead I just decided to forget about the package and not even bother.

And for an extra piece of irony, someone from their office called me today to see if I had received my order and was happy. I told them about the whole schlepping 40 minutes to retrieve my package thing, and asked if there's a way they can waive the signature requirement. To which the guy just kept replying - "no, all you have to do is go to the post office to pick it up". I finally got so tired of the whole thing so I just said "ok, I will, thank you for your time". And ended the conversation.

Won't be buying there again.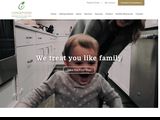 ConceptionsRepro
We started going to Conceptions a little over a year ago, after I had had one miscarriage and we had trouble getting pregnant since. Dr. Bush did some blood work and genetic testing, which revealed that I was an intermediate carrier for the Fragile X syndrome but that everything else looked normal. We then started doing IUI and I got pregnant on my second cycle. But that pregnancy turned out to be unviable, as I found out when I came in for my first ultrasound at 7 weeks and they didn't see anything on the ultrasound. They did a d&c the following week. The poc labs that came back indicated that the product of conception was normal and they had no explanation for why I didn't sustain the pregnancy. Dr. Bush then brought us in for a (very brief) consult and explained that because this was my second miscarriage, he would do tests for blood clotting disorders, so see if that was the problem. They took my blood, sent off for the tests, and I didn't hear anything from them for weeks.

Then, weeks later, I get an email from someone at Conceptions informing me that my previous nurse had left, and that she's my new nurse and they're ready to start my next IUI cycle. My first thought was, "Huh? What about the results of my blood work?" So I asked her about that and she said that she's very sorry, but my blood clotting tests all came back clear and they have no explanation for my pregnancy loss. I was pretty upset and still had no explanation for what happened but was afraid to start all over again at a new clinic so did 3 more IUIs at Conceptions. All the while, taking Progesterone and other really expensive fertility drugs. None of these IUIs resulted in a (known) pregnancy. After these three IUIs, and some more frustrating experiences with staff at Conceptions, my husband and I finally decided to try a different clinic. The doctor at our new clinic met with us, and spent a lot more time with us than Dr. Bush ever had. She requested all of our previous lab work from Conceptions, and ordered additional blood tests. These tests revealed that I have TWO conditions that make a normal, healthy pregnancy difficult. The first is that I have a balanced chromosome translocation, a chromosomal condition that significantly decreases the chance of conceiving a genetically normal offspring. The second is that I have lupus anticoagulant syndrome, which significantly increases my chances of having an early miscarriage. After speaking with my new doctor, I finally have some answers as well as information I need for all the choices I have going forward with another pregnancy.

I'm so glad that none of my subsequent IUIs at Conceptions resulted in a known pregnancy, because I most certainly would have had another miscarriage. I also don't understand how Dr. Bush could have missed my lupus anticoagulant syndrome. Looking back at my blood clotting labs from Conceptions, I see that there were various flags for lupus antibodies. And this was after I had already had 2 failed pregnancies. I can maybe understand why he didn't test for the chromosome translocation (since my last pregnancy was genetically normal), but how could he have missed the lupus anticoagulant factor? The indicators were there.

The prices at Conceptions are exorbitant, the service is impersonal, and many of the staff don't study your charts prior to treating you or know what they're doing. And our experience with Dr. Bush was that he either didn't know what he was doing, or didn't care. There are a couple of good nurses at Conceptions, and it honestly makes me wonder why they stay.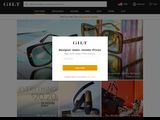 Gilt
I shop on gilt.com frequently, and I've always been happy with the service I get. The one time I received something defective (a bent umbrella) they were very apologetic and let me keep it for free. I love the products... a lot of this stuff I'd never be able to afford if shopping at regular designer retail stores. I don't care if it's especially made for gilt, I'm happy with the quality and love how it looks.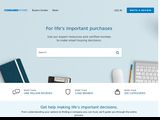 ConsumerAffairs
Recently I was reading reviews of my student loan provider, AES, on cosumeraffairs.com, and noticed that most of the reviews were extremely negative, with many reviewers sharing bad experiences I myself never had. So I wrote a positive review of AES, sharing my experience with the company in detail and providing specific examples of positive experiences I had with AES. (For example: their customer service department always addresses my inquiries in a helpful manner, and I never had a problem with their online payment system).

I submitted the review to consumeraffairs.com, and a day later got an email response from them saying they would not publish my review because it didn't meet their guidelines. I read their guidelines, and my review, in my opinion, does meet them - my review is objective, and contains specific examples of why I am happy with AES. I am not sure why consumeraffairs.com decided my review didn't meet their guidelines, since many of the reviews they do publish look like hysterical and one-sided reviews from irate customers - definitely a lot less objective than mine, in my opinion.

I thought about writing their corporate headquarters, then decided it wasn't worth the time.
Yelena Has Earned
21

Votes
Yelena hasn't received any thanks yous.
Yelena doesn't have any fans yet.
Yelena is Following
1

User
Similar Reviewers on Sitejabber
Great company, fast delivery and great quality of products. Very good promotions, I really...