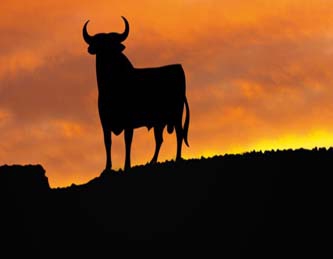 xuan n.
6

Reviews

12

Helpful Votes

0

Thank Yous
Experience: Clothing & Fashion, Baby & Kids, Computers & Technology
Member since January 2016
Reviews

6

First to Review

0

Votes

12

Very Helpful

12

Funny

0

Fraud Buster

0

Great Find

0

Well Said

0

Thank Yous

0

Fans

0

Profile Views

523
Target
Well, I purchased a dinning set which came damaged. I contacted the maker and they did not respond or help. I contacted Target for a replacement and return. The replacement was delivered to the wrong house downstairs. I contacted Target and they told me just over over their, open the package while it's standing up and take out a piece at a time for the ones I need to replace. This box was 3 times my width and taker than me. Weights about my weight. I am not taking that risk. The box said lay flat before opening. Target just said too bad. I then called and they just said they will come and pick up both package, the damaged on and the one that is delivered to the wrong place and refund me. Well, they did not refund me at all. I called, chatted, shown delivery proof and was told they have a system. They need to transfer my case to the investigation team, then the research team, then the specialist team and then to processing and such, then refund. Well, they never even transferred my case to any team when a week later I contacted them again. The chat rep told me to just contact my bank. I did and it took weeks more plus a complaint to the BBB for Target to refund me. Then they sent me a collection letter telling me I owe them the money. I contacted my bank and was told they are still under investigation and need Target to contact them directly as I have hand the case over to my bank. Well, Target just won't and keep sending debt collection letters with threat of me not being able to use my RED card again and such. So to avoid any hit on my credit and stuff, I have to send in another payment that I do not owe to Target. Hopefully it's a learning lesson and when this clears, I will cancel the RED card. I started using because I gave up on Walmart, but sadly this year, Walmart online has beat Target new "improved" system for sure. The 5% off on Red card is for sure not worth the trouble. I since then I have do all my shopping mainly on Amazon. The comfort of having decent/good customer services helps me more than a few dollars discount. So beware if you buy anything expensive and large from Target that comes damaged, it's like giving birth each time you contact them.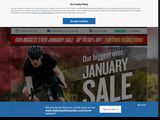 Chain Reaction Cycles
bought new, sent used, missing parts.

While writing this review, I have contacted them and waiting for a reply.

I bought 2 Brooks saddles from them. One in Honey and one in brown as gifts. The brown came in a box , backboard with saddle attached, tightening tool like it should. Great. The Honey came used, missing box, board, tightening tool, and has a nice long mark in the middle of the saddle and a few small dents. There were no packing protecting in box either. Well, for sure the Honey color saddle is used, missing a few things. I contacted them waiting for a reply. If they don't response in a day or two I will try to contact Paypal or my cc. Again, these are gifts and I am not giving someone a used, missing parts saddle. I know it's used because the brown has a strong leather smell upon opening but the Honey one does not even smelling up close.

Very bad for sending damaged, missing parts, used saddle as new. I only know this because I bought two B17 saddles and had bought one in the past along with many biking friends. My first time dealing with them, we'll have to see how this will be resolved.

Oh, in case they try to say they sent both new, I still have the shipping box as it's so small and can only fit one saddle box and the used one was stuff in off the side.
Aeropostale
3 orders and all problem.

1st. order was delivered to neighbor and they wont ask UPS to pick them up and deliver to me. they resend new order. My neighbor handed the packages to me so I returned the new one back to them.

2nd order: missing 3 tops from order but received 3 not ordered. Returned the 3 wrong ones back to them. They able to ship 2 out of the 3 missing items but wont refund for the OOS one.

3rd order: missing a necklace, again, they said no refund because system said order was shipped and it's company policy.

---What was told was that they reship the 1 order as an accomodation so they will not refund or ship out any missing items anymore for future orders. Note that this the UPS and the packer in the warehouse faults..not me, they buyer. I also return anything that was extra and not ordered back to them, they promised refund but now said company policy, no refund even if it's their fault. Proven, returned with proof of tracking, still no refund. I would say a good way to steal money from people here.
FreedomPop
First I have been very patient and understand with this company for about 2.5 years now. I agree they have low prices but that comes with many headaches and stress.....but when it's down to them being liars and thieves, it's the last straw.

Here is the long story, but covers alot:

In mid 2016 they had bundle of a used phone and 1 year of unlimited text/talk, 1 gb data for about $250. Steep but I needed a phone and plan. I paid $10 to port my number over and did not work, I was promised a refund for that and never got it. so lost of $10 and lied to. Upon using the device, I found out I cannot use group text/chat with my family. Then I had to cough up another $20 for this service by FP. I barely use the phone but it's hit and miss with both phone calls and texts. The very next year before I can switch I already got charged, they do this a month beforehand to make sure you are stuck. Well, they overcharged me by $20. They charged me twice for group texting and took nearly a week for them to refund me after threat of chargeback.

A few months gone by and my son broke the phone. I asked them what phone I can get to continue using their service because my family donated an unlocked phone to me. They told me I have to go to their shop and buy one that said CDMA on it. The one I got was GMS and wont work. I could not afford their crazy prices so I waited a bit more.

Then they had a prepaid plan the same as mine for way , way cheaper at $50 so I got one and a preown unlock phone to use this time. Activation and again paid extra $20 for group texting. However I was told after a year I cannot use the card and will have to buy a more expensive one that they have. note when I bought this off of Best Buy, it said it can be renew for the same rate......one said this while their ticket reps said not true. After a good dozens of messages and a claim with the BBB, their supervisor said it can be renew for the same price. This was important because I need to port the number over and cancel the other account I have with them before they charge me hundreds again.

Service has been crappy to be honest, missing calls and but at least the texts are fine. A few months ago, I keep getting a 2mb data usage out of nowhere but
never affected me because I don't use up any data to begin with. Less
than a week ago they had a update to their messaging app and I did that.
Right away I got message I used near my max, first time ever but still
under the 1gb. This was at the end of my last cycle. Then on Nov 26 I
went out and the first thing I got was I used all my data and need to
top off. I wasn't able to use my phone at all. I came home and check my
usage online and saw they drained my entire 1gb for the month in less
than 50 mins (35 mins to be exact, from 7:15 - 7:50 pm)on Nov 24 at around 7ish pm. I as at home on wifi with
their data turned off as usual. I checked my phone and saw it was
running in the background when I turned of data already. Wow, I checked
the months before and notice each month my data usage keep going up and
used all by their app. I have on option for my phone to switch to wifi
at home or anywhere that has it and manually check each time for more
than 2+ years with them so I know for sure. My phone showed them running
in the backgound on their own. So all my month's data gone 50min on the
first day of cycle and I no longer able to use my phone. I called but
not allow to speak to them unless I paid a monthly fee. Either I top
off, which mean keep paying $20 each time just to having them drained
data within mins, even when you are not using your phones. The only app
that used all this was their app. I have other running which uses less
than a few megs each for the whole cycle. Also, beware if you add your
cc to your account, they will charge you out of nowhere.
Loot Crate
order placed on 7/23 and was charged right away. Site said shipping takes up to 14 days. Nope more than 2 months later after being lied to many times, they sent partial of order missing at least 2 Anime crates and a few more items. I waited for them to ship the rest and was told if they are out of stock, I will be contacted by them. Now 3 months, still missing crates and more. They replied with a tracking of the partial order and wont do anything about my two expensive crates from the order.....they only shipped me small items. I have filed with the BBB hoping they will send me the rest of my order but I am not holding out for that based on other's experiences.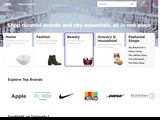 Jet
I bought a 6 slice oven from Jet.com. It came with one knob heating up burning my fingers. contacted them and got Emeli and a few other reps. She was fast to send me a return label for the refund. I told her I can't carry the box downstairs nor drive to the Fedex location as it is wider than me and weight at least 1/2 of my weight. I had help the first time. However I am willing to ask for help if I return and get a replacement because I threw away my old tiny one when I got this big one. Nope, all she did was send me a link to the closest drop off location and ignored me. Since then I had to contact the maker, Rosewill who is willing to do a replacement for me but Jet was happy they no longer have to deal with sending me a defective oven.
xuan hasn't received any thanks yous.
xuan doesn't have any fans yet.
xuan isn't following anybody yet.
Similar Reviewers on Sitejabber
Purchased a GPS watch in May 19 stopped working in August 19 used their rebound returns system...
Bought a trainer from them. They sent me a product that does not work in America and told me if...