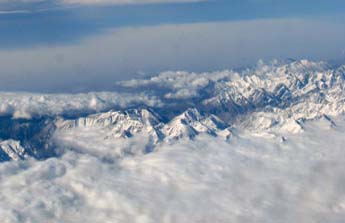 w c.
3

Reviews

18

Helpful Votes

0

Thank Yous
Experience: Entertainment, Computers & Technology, Reference
Member since August 2015
Reviews

3

First to Review

0

Votes

18

Very Helpful

18

Funny

0

Fraud Buster

0

Great Find

0

Well Said

0

Thank Yous

0

Fans

0

Profile Views

256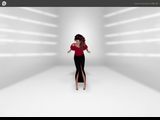 IMVU
IMVU tries make out none of the staff go among the community
as regular members. That's not true. They started doing it
in the beginning. If you see a member with Access Pass but no
Age Verification showing, chances are they're one of the staff.
Later on they resorted to using disabled
accounts in groups and on a members friendslist. Now they
are using 6 digit numbers proceeding a user name. (eg.
janeway098756) It is so they can recognize each other.
They are not the ones with only 3 digit numbers. How you
know a staff has used your account and not a hacker is
when you have an extra saved outfit of another you already
saved. Recent chats with members you never chatted with and
finally things showing up in your inventory that you know you
never purchased. We use to be able to trust that Guests are
new members. Anymore that's not necessarily so. Some can be
already existing members creating an extra account and others
can be hackers trying to get on your friendslist so they can
easily steal your account. When staff uses Guest accounts it
is so they can have access to easily see everything you've done.
Keep in mind that not all the staff are bad. If you come across
a bad one perhaps making your complaint to the CEO will help.
You can reach him on his IMVU homepage, Twitter and Facebook.
Not on IMVU Facebook page.
"What's wrong about IMVU"
11/15/18
• Previous review
1. As required age is set to at least 14, those under adult age shouldn't be on there. IMVU should partition the community. When you see someone age 100 you know that's got to be a kid trying to look adult. Without age verification you can't rely on another being adult.
2. Staff workers who go among the community as regular members to try to split couples up. Having access to everything you've said and done on there makes it easy for them to play on your trust.
3. The new login page not only reveals your location but using script makes your passwords less secure from hackers to steal your account.
4. Creators having nothing better to do than make changes nobody wants, just so they'll stay needed on the payroll. When they should be making more games like walk-off and a much needed app for chrome computers to be on the client chat.
"App is needed for Google Chrome computers"
6/13/17
• Previous review
What the Creators need to make is an app for Google Chrome computers to use the client and stop making changes most don't want.
Currently having replaced Stream with Feed is another bad choice. Because you can no longer see your friends shared screenshots easily. When it was Stream you could see anyone's shared screenshots and see the products used. You had no problem scrolling up and down to view. Feed should of only been used for cellphone Next app and not for the webpage. With Feed you have to continually fight with loading the page, as it throws you back up to where you first started when viewing your friends shared screenshots. IMVU is using the Spin to win small amount of credits or some product as an incentive to get everyone to use Feed. IMVU hardly ever listens to members and continues of what they think is better. Developers have already complained that the use of Next app has reduced their product sells. Those who don't like should discontinue using it as a strong signal to IMVU that's it's undesirable.
"The good & bad of IMVU"
6/13/17
• Previous review
IMVU is a virtual game world that originated from There.com. It started out to be for children. That's why the avatars had bobble heads with big hands and feet. IMVU finally came to know that it's the adults who has the money. Virtual world's like IMVU is no more than a simulation of the real world. Once IMVU became popular by spreading it's ads all over the web, people from different social medias mistaked it for a real dating, matchmaking and love connection site. IMVU tried to redirect those people to Zoosk.com and MeetMe.com. Making no mistake about it, IMVU is still the best leading virtual reality around.
Once you get into it, it can become very addictive to where you just can't stay away from it. You can easily connect with others of similar interest. Only if you use the Interest panel the right way. Instead of misusing it for others things. One of IMVU's best features for homepages is being able to rearrange the different listing panels and putting image stickers any where on it by dragging and dropping them. I use to go around and visit some interesting, decorative homepages of others. The biggest thing use to be how many friends you go get on your friendslist. Since the time I first joined IMVU years ago, many improvements have come about, due to skillfully talented developers. Another good thing about IMVU is being able to store items on your wishlist from browsing the shop. Others can gift you from it. Being able to use your avatar in the PvP game of Walk-Off is a good addition. Along with the Marriage Package. AP has always been a big thing for adults only!
The downside to IMVU stems from some of the customer service workers who have gone rogue when it comes to business relations with clients. Causing IMVU complaints and lawsuits to pile up. From that, I've estimated at least 20,000 to 30,000 members have dropped from going on IMVU. Customer service workers who are not prompt or thoughtful and give you a big run around shouldn't be working there at all.
Hackers are also in the midst, always trying to steal others accounts. If you go in public rooms, they are the ones who have become quiet and won't say or do anything for so long. It's best to drop out the room once you become aware of such. Because they are hacking into your computer. Be also careful of who you accept on your friendslist. As Guest_noobs can no longer be trusted as such. They have learned how to hack into and steal your account once they are on your friendslist. Once your account is stolen, you don't always get it back. Even if you contact IMVU customer service. Anything that happens on your stolen account, your responsible for. Get a strong password and change it about every once a week or month. Hackers look to rob you of credits and accounts that have alot invested in them. Even if you go into private chat with some one and they do a brb on you, they could be hacking into your computer or stalking your location through your IP address.
Worse changes of IMVU is VIP is required to become a developer. Once it expires your created items are removed from shop and new creations can't be submitted. Only Pro developers who earn a whopping amount of credits/money could afford to pay out the monthly or annual fees for VIP. IMVU has a bad approach in shoving things at the community that most don't want.
The changes in having a Guest name (upon joining) have become worse. It's enough to discourage people from joining and those who join, to more likely leave. IMVU spreads those annoying ads on login page, your homepage and before entering in a room. They do that so you'll buy into VIP monthly. The new bad addition, in becoming a new member, is limiting your messages and invites to a small amount.
Everyone should know the terms of service is where IMVU no longer has to have a reason to terminate your account. This can be unexpectedly bad for anyone who has invested alot of time and money into this virtual game world. Or any online game.
Google
When I went to purchase what I thought was a good buy for a laptop computer, it turned out to be a disappointment. Especially when it was discovered that any Windows OS programs or games couldn't be used or installed on it. All you could do is write, view pics, watch movies on the cd rom and go to various websites. You can't burn any discs on it. The worse part is having to have a gmail account in order to use play store apps on it. It seem like a consumer ripoff to be limited like that. Better to get a tablet than resort to thinking such is as reliable as a laptop.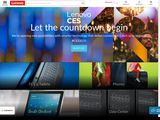 Lenovo
I won't buy anymore of Lenovo computers for being able to burn only cd's and not dvd's too. It was useless to go to microsoft looking for a fix and expecting Lenovo website to have a driver to correct the problem.
w hasn't received any thanks yous.
w doesn't have any fans yet.
w isn't following anybody yet.