watchdoc B.
12

Reviews

36

Helpful Votes

0

Thank Yous
Experience: Clothing & Fashion, News, Computers & Technology
Member since June 2013
Reviews

12

First to Review

4

Votes

36

Very Helpful

27

Funny

1

Fraud Buster

3

Great Find

1

Well Said

4

Thank Yous

0

Fans

0

Profile Views

1,198
About Me
I'm a retired antique appraiser and re-builder, not a restorer. Restorations often do more harm than good and certainly can ruin the value of a item.
How I Can Help
"I can tell you how to build a great kitchen, just don't ask me to cook anything in it" said by a good friend.
Interests
I collect vintage/antique watches for over 40 years.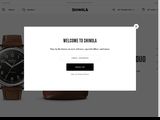 Shinola
Saw a report on them on the news so I thought I'd take a look. First, way too much money for any of their products even if they are made in the USA! Who in their right mind would spend $600 or more on a "quartz" watch movement, or a $1200 bicycle??? Second, I really don't appreciate their "tracking" of my online activities, after visiting their site! Now every pop-up I see is for "Shinola Detroit", including here at sitejabber!
I applaud the fact that they are trying to re-establish the "made in America" slogan, but I fear they are doomed by trying to sell what should be a maxium of a $100 dollar watch for $600 dollars. Oh BTW, the aren't even that great looking IMO.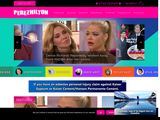 Perezhilton.Com
This is not "information", this is not based on "fact", this is not "reality", need I go on? This is run by a "ego maniac" who thinks everything he/she (really hard to tell what this is) say's is interesting or newsworthy! In reality, Perez is a "never-was" and no one has ever taken anything it's said seriously. Perez, your 15 minutes were up 14 minutes ago!!!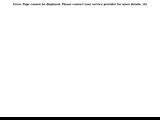 Kleargear
Here's the latest kind of treatment you could expect from this company. I pulled this off the MSN homepage.......................................................................
It's always tempting to take out your dissatisfaction with a product or service on line, but Jen Palmer is paying the price for that temporary relief. After the frustration of getting stiffed on an order from KlearGear.com and the lack of a response from the company, the Utah woman posted her criticisms on ripoffreport.com. Some three years later came a notice from the company that the Palmers were in violation of a nondisparagement clause in their original purchase agreement, and that they had 72 hours to remove the post or face a $3,500 fine.

But ripoffreport.com wanted $2,000 to take down the review, and now they say the dispute with KlearGear has dinged the family's credit report, leading to a pile of rejections as they apply for auto and repair loans. "I have the right to tell somebody else these guys ripped me off," said Palmer, who is hoping for one last appeal with a credit bureau.
My advise to this poor woman is hire a attorney and SUE the KRAP out of them!
PeopleSmart
Definitely SKETCHY at best. Supposedly registered with the BBB, my suggestion is report them.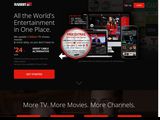 Rabbit TV Plus
Pretty cool, works on standard pc's and also available for mac's. Connects through any USB port. 50,000 movies plus radio and TV shows. Great idea!!! Low price!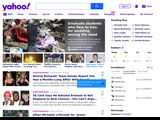 Yahoo
You know, if companies like "Yahoo" would quit handing out email accounts like candy at a "candy store", at least half of all the "junk mail" would disappear from all our inbox's. Is there no "corporate responsibility" anymore???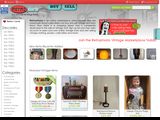 Retrophoria
This site has gone downhill, FAST! I'VE BEEN A REGISTERED MEMBER SINCE THE BEGINNING. Just try contacting site owners/admin. with questions or concerns, like I have lately. NO ANSWERS or ACKNOWLEDGEMENT. They cut their own throats, now they have to deal with it!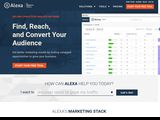 Alexa
Owned by AMAZON, used to be a respectable site with worthwhile info. NOT anymore! Stick to selling amazon, leave the reviews and recommendations to sites like sitejabber!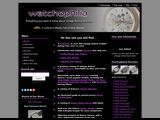 Watchophilia.com
I'm a little late to the party on reviewing this really nice, and friendly site. Better late than never I say. This site owner never intended to be the main competition to the mybulova site, she just wanted a way to document her passion for vintage Bulova watches, along with all her hard research into documenting the lost Bulova history.
However, lately there have been "personal attacks" made by a few of the mybulova panel members. These attacks are not only unprofessional and UN-waranted, are quite frankly childish. In a effort to try to increase the steadily decreasing ratings of the mybulova website, certain members have resorted to mudslinging and outright LIE'S. One member in particular try's "bullying tactics" to force others into buying his insane "theories", including his "Frank Lloyd Wright" connection to Bulova Corporation. If you read the threads where he keeps trying to establish this connection you'll see where he is not only proved WRONG by actual hard work and research, but other members are actually questioning his sanity.
There are others who have written intelligent reviews here at sitejabber and Alexa, including "former" members of mybulova, including myself. Most have suggested that mybulova "police" their own loose cannons like "FifthAvenueRestorations" and clean up the database, which is inundated with inaccuracies. These suggestions have met with "deaf ears" and the site owner has basically refused to listen to these or any other suggestions. Begs the question as to why he continues to protect "this" member, but has actually kicked other members off the website???
Watchophilia.com even though never intended to become "competition" to mybulova but in reality is a much better, friendlier, knowledgeable site, and based on the direction mybulova is heading, will be around a lot longer!!!
It's About Time
Well laid out website and seems very friendly. They also offer full service options from repairs to purchase.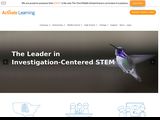 Its-about-time
Good educational site for teachers and students alike.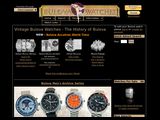 MyBulova
First, I used to be a member. After watching the "forum posts" and watching the rude, arrogant and abusive comments made by other members to new members and between each other, I decided it was time to quit. I met some really nice people (also now ex-members) who I'm still in contact with. There are more than a few problems with this site, Ownership of this site is first and foremost. When confronted with factual material disproving myths perpetuated on this site, site owner has a habit of punishing the member who dis proved said theories. Many of the watches that have been identified in the database are incorrect. One member in particular has been shown to steal others work and or ads and "watermark" them as his own. When site owner is presented with evidence of this, which is prohibited under "member rules and terms", his reaction is to ignore the complaint.
My suggestion is to use the database without becoming a member and save yourself the grief and heartburn. Also be aware that others who have written honest reviews (negative) on other websites (alexa) have had their reviews removed because of pressure by this sites owner. Shame on Alexa!!!
UPDATE 10/22/2013
Reported and confirmed that site owner, Stephan Ollman, has been removing posts that contradict or refute his opinions by members that have actually done "hard research"! He's also guilty of removing "watermarks" from ads found by others that had generously allowed them to be used on the mybulova site.
This is exactly the type of behavior that RUINED this sites reputation, and why I recommended that everyone should think twice before joining this "dwindling membership" or donating any research to his database!
11/03/2013 UPDATE
Once again the site admin. at mybulova has allowed his RABID puppy Fifth Avenue Restorations to run rampant with his very limited intelligence! One member had tried to enhance the IQ level of this site by posting a open discussion on who or what had possibly influenced Joseph Bulova in his watchmaking ventures. He posted a historical fact concerning a early watchmaker named Dent, and how his innovations influenced the early "modern" watchmaking. Naturally, Fifth had to spoil the entire thread by stating he could see no correlation between the achievements of Dent and Bulova's early watchmaking attempts. Again he's shows us just WHAT A FOOL HE IS. I truly believe Fifth Avenue Restorations has the IQ of a "box of rocks".
watchdoc Has Earned
36

Votes
watchdoc hasn't received any thanks yous.
watchdoc doesn't have any fans yet.
watchdoc is Following
1

User
Similar Reviewers on Sitejabber
worst website i've come across! everyone knows its a $#*! website but people still go on it...