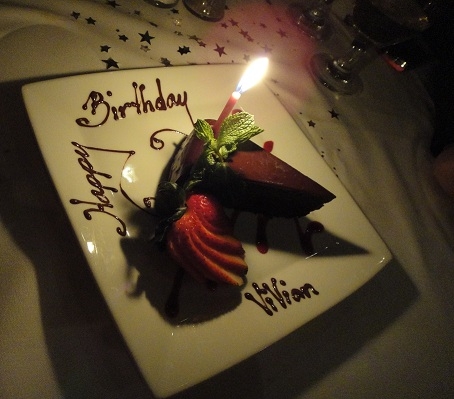 Vivianne"vlee" L.
13

Reviews

48

Helpful Votes

1

Thank You
Experience: Clothing & Fashion, Business, Shopping
Member since July 2011
Reviews

13

First to Review

6

Votes

48

Very Helpful

41

Funny

0

Fraud Buster

5

Great Find

0

Well Said

2

Thank Yous

1

Fans

1

Profile Views

1,083
About Me
avid online shopper
How I Can Help
not a lot of experience with fraud but tons with shopping online!! :)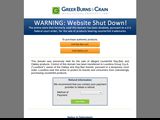 Sdisff.org
Don't buy anything from here it's all a scam. I purchased Salomon boots and ended up receiving cheap shoes from china. See pictures of what I ordered vs what I actually got. Tictacarea
This is a legit online store based in Spain (from what I read) that sells brand name sunglasses, watches, etc. at a discounted price. They offer free tracked shipping on almost all items. Items arrive fairly quickly and I didn't have to pay duties or taxes which is always a bonus.

I purchased a pair of dior technologic sunglasses and paid about $200 less than what I would have in store.

I gave 4 stars because they do not accept PayPal as a form of payment and they charge in pounds even though they allow you to change the currency on their website, purchases will still be charged in pounds.
Express
Ordered a suit from this site. They shipped the suit jacket but didn't tell me the pants are no longer available. Only once I got my jacket and sent them an email, I get a response saying my order was cancelled and I wasn't charged and they apologized for the inconvenience. The trouble is, even though they say "free shipping" they charge an "international processing fee" which is an absurd amount $97.80 USD so If I want to buy another pair of pants I have to pay that fee all over again, they never offered me another option to exchange or cancel my order all together. Once you contact customer service they will address your issue only once and if you reply to the message they won't respond anymore. Crap service, don't buy anything from them, there's a reason all their Canadian stores shutdown.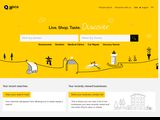 YellowPages.ca
Started a new business in 2016 and got Yellow Pages for marketing/advertising purposes. They charged $12000 for 1 year, we did not get a single prospect from YP, not even a phone call. Our business did not do so well in the last year and we had spoken to our rep to ask for some leniency with payment and we were granted a payment plan yet we kept getting calls more than once a day from different people harassing us for payment. We kept asking them to put it in our file that we had spoken to our rep and was granted another payment plan but they continued harassing us.

Fast forward 1 year later we decided we were not going to renew, we called our rep to shut down our account. He informed us that our Bell phone line account was connected to our YP account and if we cancel YP we also have to cancel Bell otherwise they were going to renew our account. So obviously we quickly cancelled our Bell account, however we were under a 3 year contract with Bell and thus have a $900 cancellation fee with Bell now, we found a copy of our contract with Bell and nowhere does it even mention YP. I really think the YP rep lied to us to try and scare us into renewing our YP contract. This company has very bad business practices, they are rude and customer service is no help. They give you the run around until you are exhausted. They just want your money and will send threatening letters to sue if you're late with payment, one of these letters was sent to us in an unsealed envelope, so unprofessional. We are completely livid and fed up with this good for nothing company. I would recommend people to really think 100000000 times before dealing with these ignorant people.

image coming soon
Trenduet
People STAY AWAY from here. I've been having so much bad luck online these days that I decided I would contact the merchant first. OK so they responded and already I had a bad feeling because they're english was TERRIBLE and they are ASIAN!!! lol so already I kinda had a clue. I asked them if the items were authentic and if they were an authorized dealer (I wanted to purchase a seiko watch which was half price MSRP). The response I got was less than reassuring, they said the items were1:1 high quality.....WTF??? what does that mean? so I asked them that and they said, it's no different than the real thing, just that it's made in a different country (CHINA) ppffftt, but atleast I didn't waste time and money purchasing a fake product and then trying to get a refund!!! But everyone should be aware of them because they're stuff looks real and they are sold at a very high price, near the retail price. STAY AWAY!! p.s I'm not against asians as I am one but I am sadly EMBARRASSED because most scammers online are from CHINA!!! I mean just take a look at the fake Apple store there before you disagree with me!!!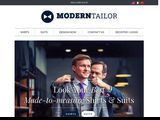 ModernTailor
First off I just want to say I HAVE NOT ACTUALLY ORDERED from this website. That being said I want to share my experience. I did place an order for a tailored suit which is reasonablly priced at 345 US after shipping. I got an email saying my measurements seemed off and my order will be put on hold until they hear back from me. For some reason I did not want to go ahead with this order any longer so I emailed back saying to cancel the whole thing and asked for a refund. It's been a week so far and I have not received any email saying they are processing my refund although on my account on the website it says request refund. I have emailed twice already and no response yet. Also before you purchase please make sure to read their policies on returns and refunds because they charge a "gateway fee" even if you paid through payapl its 3.75 or 5% I think. Before pressing that order button make sure it's what you want otherwise you waste a few bucks if you're just goning to cancel. I will keep this updated after I resolve the issue.
Sitejabber
I'm pretty new here but already I'm liking it so far. Only complaint I have is that this site keeps logging me out while I'm writing a review lol. But other than that seems pretty good.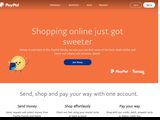 PayPal
There are a lot of mixed feelings when it comes to this website. I am on the fence about them. PROS - 1. The merchant doesn't get your credit card number/information so you won't get a surprise on your next credit card statement. 2. Paypal will look into resolving any issues with non-receipt items or item not as described (I've gotten back full refunds on a lot of items I was duped into buying mainly fraudulent sites.) 3. You can pay from either credit card or bank card. NOW the CONS - 1. FEES!! conversion rates will always be a bit off because that's one of the ways paypal makes money 2. You have to have $150 or more inorder NOT to be charged a withdrawl fee. 3. The process for determining the winner in a dispute can take upto 1 month maybe 2 so that means you'll have to wait so long to get back your money if you're lucky. All in all Paypal is pretty decent compared to some of the other sites out there and if you're smart you can use their site without being charged too much (just read their policies).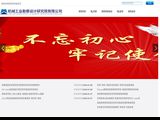 TradeTang
STAY AWAY!!!! this website is China based (nuff said right? lol) I only made one purchase from here and it was for oakley sunglasses, fortunately for me I'm only out $30 because the only good thing about this site is that the payment is not released unless buyer is somewhat satisfied. More bad news is that if there is a dispute be aware that tradetang will side with the seller not the buyer so if the seller offers you only half your money back tradetang will say take it or leave it pretty much (which is why I never got a full refund). Better to just stick with ebay and amazon. Infact just stay away from all china based companies offering american products at a low rate.

image coming soon
Wedopay.net
DO NOT TRUST WEBSITES THAT USE THIS METHOD OF PAYMENT!!! This is sort of like paypal except without the security features. They will take your money and give it to the merchant like they're supposed to but if you complain that the item was not as described or you never received your item they will say "All we can do is forward your message to the merchant". Do not trust them or any site that uses them as a form of payment. Threats won't work either they will say "Please wait for merchant's response, thank you" WTF??? aarrgghhh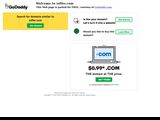 iOffer
Looks like a lot of people have already said what I wanted. So I'm just going to give my experience with this site. I've purchased exactly three items from iOffer and all three times I was ripped off, First time was a pair of nikes I got a very bad replica not even close. Second and Third (at the same time) were two Seiko watches, what I got were two digital lil kids watches that probably cost $0.50. The worst part is when you complain to the website they just say thanks for letting us know. WTF??? how can you just say that and not do anything about it? I feel like the creator of iOffer does not take any responsibility what so ever, not even a little.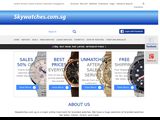 Skywatches
Pretty decent discount watch store. Items are in fact authentic. Seller offers different methods of shipping. Says they will beat other website prices however when I actually showed them a website with a cheaper price they made up some excuse about the seller of other website changing prices? Didn't make any sense. So over all no major complaints.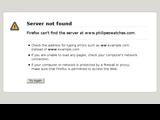 Philipeswatches
FRAUD!!! DO NOT BUY!!! I Paid for a Seiko watch and they haven't sent it and they don't return emails. They don't have a customer service number or physical address. STAY AWAY!!! Now I have to call my bank and try to reverse the charge!!! AARRGHHH!!!@!$%#@$@Q#$@
Vivianne Has Earned
48

Votes
Vivianne Has Received
1

Thank You
Vivianne Has
1

Fan
Vivianne isn't following anybody yet.
Similar Reviewers on Sitejabber
I bought a Fossil Hybrid Smartwatch Q for 100 euros. Delivery to St. Petersburg for 11 days. More...
My order has been "on the package" for 4 days without being shipped. They will not allow me to...