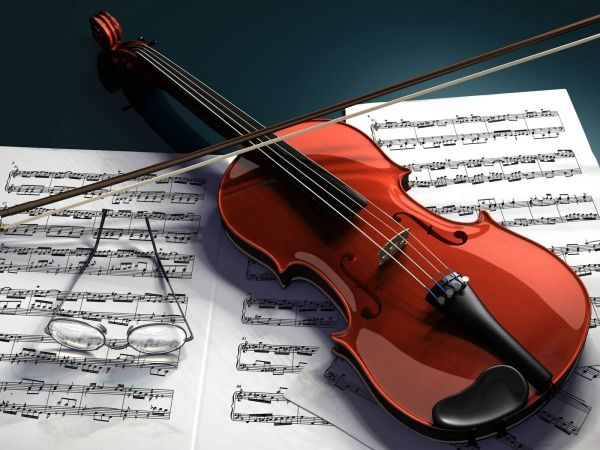 Vittorio R.
6

Reviews

41

Helpful Votes

0

Thank Yous
Experience: Computers & Technology, Jobs, Real Estate
Member since July 2017
Reviews

6

First to Review

0

Votes

41

Very Helpful

41

Funny

0

Fraud Buster

0

Great Find

0

Well Said

0

Thank Yous

0

Fans

0

Profile Views

323
About Me
MS, JD, Attorney pending, software and patent engineer, violinist, writer, martial artist, and a man who strives to be of high quality and high purpose.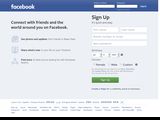 Facebook
Earlier this week, I once again attempted to create a Facebook account. I entered my name, email address, and phone number. I was then sent a code for verification. Once I entered the code I had received by text message, I was told that there is suspicious activity on my account, and I was then thrown into identity verification hell. First I had to select fire hydrants from the pictures, then the crosswalks, then the bicycles, the bridges. Once done, I was asked to upload a picture. I uploaded my LinkedIn profile picture. I was then told that I couldn't log on until someone or something verified my identity. Days passed, no response, and I couldn't log on. Disgusted, I sent feedback to them to close the account, and they swiftly disabled it.

Facebook's mechanisms to prevent fraudulent accounts apparently flags those that are legitimate too. I must be on some list somewhere so I am prevented from creating an account. Maybe my phone number raises a red flag, my IP address, my email , my name, who knows? Just a colossal waste of time. Never again.
"The mechanism used to flag accounts for verification is absurd"
5/20/18
• Previous review
I created a Facebook account, made some changes to my profile such as where I live, my hometown, and so forth. Occasionally I logged on, searched for people I know, looked at the profiles of others, read pages of my favorite sports teams, and such. I was never on Facebook more than 5 minutes, and I visited the account no more than once per week. Yesterday, after a week of not being on, I tried to log on. I got a message saying there was suspicious activity on my account, and they needed some information to proceed. They asked me to select the squares that had cars, then select the squares that had crossing lanes, then select the squares that had store fronts. Once I did this, it asked me for my phone number so it could send me a verification code. Once I did this, it sent me a code, which I entered. It then asked me to send them a picture of myself, where they would then go verify that it was me. This apparently was to be done at some later time, at their leisure. In the meantime, I am prevented from logging on.

There is no person to talk to, nobody to call. They don't have customer service, and no mechanism to resolve this matter quickly. I am simply to respond to their requests for personal information, then wait for them to approve me. I find this to be utterly ridiculous. If I have to worry all the time about my account being mistakenly flagged for "suspicious activity", the website is too troublesome to bother with.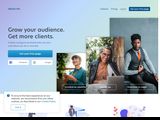 about.me
I created a very nice profile on this site using the original design. In that design, it was easier to create a custom page that captured and conveyed the style and message I wanted to express about myself to others. It was also very easy to browse through the pages of others and to connect with them. I connected to at least ten people this way, people I became friends with.

The creators of this site then decided to bring in someone from Google to redesign it, and they ruined it. Now they force you to choose one of three designs, force you to get a button that is supposed to point others to your work elsewhere, ignoring the fact that some people may not have use for this button. It also limits how much of your education and work history can be entered, and customer service is unresponsive or even non-existent. You can also no longer see the profile pages of others, or see who has seen or liked your profile. It feels like you're creating a limited perspective of yourself, then tossing it into the abyss. It's really quite pathetic.

I think they need to go back to the original design. That older design was exceptional.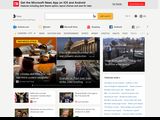 MSN
Over the years, I have gotten into the habit of automatically visiting msn.com as my default page. It was for a long time my home page. Not anymore. The site now specializes in click bait stories. It is flooded with attention grabbing headlines to get millions of suckers to click through lists. It is absurd and a colossal waste of time. There are far too many ads, too many click bait stories, too much mindless content.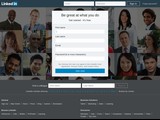 LinkedIn
I have owned an account for many years, and have connected with some very important people in my life. It is a site for adults, specifically tailored to the professional. I have met some great professionals through the site. I have also been able to find out a great deal of information about potential employers by visiting their sites and communicating with employees. It's also a great place to connect with professionals in the areas I'm interested in through memberships in the various clubs.

The site allows me to control the visibility of my profile and control the content of my news feed about what my connections are doing. What I don't like about LinkedIn is that it puts the current news headline on my news feeds without my permission. I don't go onto LinkedIn to read about the atrocious events of Republicans in Congress or to know what that fraudulently elected idiot in the WH is doing. LinkedIn needs to change this so that users have the option to remove the current breaking news headlines from their news feed.

Overall, an excellent site for professionals and adults.
Twitter
I've been on Twitter for approximately 5 years. I don't tweet much. I'm not looking to bump up my follower count. The site allows me to mute words I don't care to read about, like "Kardashian", "MAGA", "Trump". I don't have a high opinion of Trump or anyone who supports him, so the site provides great mechanisms for me to shut out the nonsense from this segment of society, so it never shows on my Twitter feed. I think the site and the people who I follow provide very informative information about all things I'm interested in, and I have met some good people.

My problem with the site is that it feels like a popularity contest. Celebrities get 16K likes and 14K retweets just for tweeting that they're tired. There are a whole bunch of people who obsess over the number of followers they collect, and they too get 5K likes and 2K retweets with every asinine comment and meme they tweet. Not being in either of these categories, I feel like I'm staring into the abyss when I tweet. Most of the time I get zero likes and retweets, sometimes one or two likes. I have 1300 followers, but it feels like 1295 muted me as soon as we followed each other. Feels like high-school, which I hated, so I'm thinking about deleting my account. It's a colossal waste of time.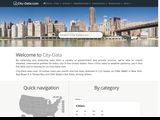 City-Data
I found this site somewhat useful in terms of gaining insights about any area of the country. For instance, if I was interested in moving to Montclair, NJ, I could get information from the locals about the city.

Unfortunately, even though one can have an excellent posting history in other forums on the site, one can get banned by venturing into the political forum and expressing views unfavorable to the Dotard and the GOP. It's as if the moderators and the people who run the site are right wing racists and bigots, who are overly sensitive when others post opposing viewpoints. In fact, it seems as though the site is run by people who work for Stormfront, the site for racists, Nazis, bigoted extremists, and white supremacists. The right-wing posters are also incredibly sensitive, easily offended, and petty. Simply a waste of time to engage with these ridiculous people.

Accordingly, the site is atrocious, and not worth my time. If I want to learn about other cities, I can get this information elsewhere. If I want political discourse, city-data with its right-wing bias and overly sensitive moderators is certainly not the place to be.
Tip for consumers: If you decide to post on this site, make every post extremely positive, and never criticize the right-wing or Trump. Be childish, jovial, superficial, shallow, and upbeat, and you should never have a problem.
Vittorio Has Earned
41

Votes
Vittorio hasn't received any thanks yous.
Vittorio doesn't have any fans yet.
Vittorio isn't following anybody yet.