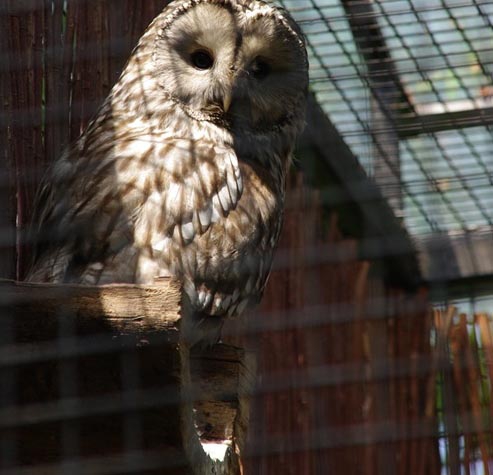 Tom F.
1

Review

48

Helpful Votes

0

Thank Yous
Experience: Shopping, Health, Society
Member since October 2018
Reviews

1

First to Review

0

Votes

48

Very Helpful

48

Funny

0

Fraud Buster

0

Great Find

0

Well Said

0

Thank Yous

0

Fans

0

Profile Views

117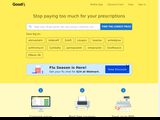 GoodRx
You know when you get a feeling that something is too good to be true?

That's GoodRx in a nutshell. I brought a blood pressure prescription for my elderly mother to WalMart that I had filled for her about 10 times. This time I brought in a GoodRx coupon and guess what? They don't accept them. Long story short I called GoodRx and got a song and dance TWICE when I got home.

The first time it was the old it's "up to the pharmacy or the pharmacist on duty. Call some other Walmarts by you and check their prices out with the GoodRx coupon", which actually NO pharmacy will do unless THEY have a prescription in hand because for a pharmacy to just "run" the GoodRx coupon costs them money. Like a fool I wasted my time and every one of them said new corporate policy as of August 2018, NO Walmart should accept them.

The kicker was I grew up with somebody who worked their way up at Walmart Corporate HQ in Bentonville. I called them and they said they had cut all ties to GoodRx as of 8/31/18.

I considered that to be the FINAL answer coming from Walmart Corporate but I figured what the heck, I just wasted a couple hours of my life so I ended up calling GoodRx back with the official Walmart HQ response.

What I got was a very snotty tone and was told the same scripted story from GoodRx, that it was up to the individual store or pharmacy. I said NO, here's the number and an extension to somebody at Walmart Corporate if you want to double check. I'm looking at your website right now and my cost with the Good Rx coupon will be four times the price of the price you have listed on your site RIGHT NOW.

"OK I'll pass that on to my supervisor, is there something else I can help you with today?" My friend who works at Walmart corporate said they stopped accepting GoodRx or any discounts for anything that's a controlled substance on 1/1/2018 and yet GoodRx has Walmart listed for a bunch of different controlled substance discounts. That didn't really apply to me, the prescription was for a non controlled BP med for my mother but even in their "response" they say "Walmart has changed their policies for ALL controlled substance prescriptions" and YET they still list discounted prices for them. My point is: Doesn't that just PROVE that Good Rx is the "incorrect" one and not the 103 people on here who gave them 1 star?

UPDATE: Reply to GoodRxs response which made me REALLY look into this company:

The moral is I'm not "in talks to be acquired for at least $1.5 billion" which isn't bad for a company valued at 300 million but they do have A LOT of personal medical information for marketers to buy and use.

I will say that GoodRx has saved me some money in the past BUT most pharmacies have the same info that is on the website but weren't allowed to use it because of some old federal law. That has recently changed and most pharmacies will give you the lowest price possible but not always, I have found this to be especially true at Walgreen's, they will usually come in way higher then say Costco, in some cases 10X as much. Don't even bother to use a discount at Walmart because you will be wasting your time. If you have a afternoon to waste then by all means bring to your GoodRx "discount" to all of the pharmacies they have listed on their website, you might save $3 and have your or your families very personal information sold. Your name, address, phone number, doctor, condition, prescriptions ALL go into a database run by a PBM (pharmacy benefit manager) who is the middle man between the manufacturer and drug store. What happens to that information is it gets sold. The PBMs are the one who set the prices for your drugs and most drug stores hate dealing with the ones that GoodRx has contracted with. If anything just watch the first link, it goes into pretty good detail on why your drug costs are so high to begin with and is a pharmacist. The other links confirm it and are mostly pharmacists.

Actually to counter GoodRxs response I talked to a pharmacist who pointed me to these links:

https://www.youtube.com/watch?v=bUVbX3-gOWc

https://www.reddit.com/r/pharmacy/comments/6e79z8/whats_the_deal_with_goodrxcom_discount_coupons/

https://www.reddit.com/r/pharmacy/comments/65d5xk/good_rx/

https://www.ejovi.net/goodrx-make-money/

You will have copy and paste them but it explains how Good Rx actually works and the information is from mostly pharmacists and drug store owners. These are MUST READS and are very interesting. Basically being politely called a liar has upset me so what went from a basic "They aren't accepted at Walmart review" has become
"THEY SELL YOUR PERSONAL INFORMATION REVIEW".

I have a serious problem with my families medical information being sold to third parties. I also find the fact that a review wasn't posted for a month and the SAME DAY I posted a negative one a glowing one about using GoodRx at Walmart was posted.
"Today we had a prescription filled at WalMart."
"We are committed to using GoodRx to check prices!"
That doesn't seem too fishy at all.

Attached is a GOODRX WALMART DISCOUNT COUPON for generic Valium from 10/28/2018 which is a SCHEDULE 4 CONTROLLED SUBSTANCE or maybe everyone but GoodRx is "incorrect". 103 ONE STAR reviews are absolutely "correct" and I have serious doubts about the validity of most of the 5 star reviews.

"The pharmacy is wrong, our prices are correct, we'll make this right, we'll correct this, we'll resolve this" and so on in response to EVERY negative review.

Translation: They will send you a $10 Amazon gift card or something along those lines. That isn't going help my mothers blood pressure or am I "incorrect"?
Tom hasn't received any thanks yous.
Tom doesn't have any fans yet.
Tom isn't following anybody yet.